Introduction
Let's get right to the point: having an SEO-friendly website for your company isn't enough! To expand your business and stay afloat in today's hyper-competitive market, you'll need to be well-versed in SEO best practices.
You've invested a lot of money, time, and effort into your company, and you want your products or services to sell like hotcakes. Search Engine Optimization and lead creation are unquestionably critical components of a successful marketing plan.
However, before we dive into the details, let's first define SEO.
What is Search Engine Optimization (SEO)?
Firstly, SEO is the process of boosting the quantity and quality of traffic to your website through a variety of techniques. Now, let's take a look at each part of the definition:
Quality of traffic: When a search engine determines that your website is a valuable resource for a specific category of information, you will receive the necessary quality traffic.
Quantity of traffic: You will see an increase in traffic once you have established authority over your website and begin offering material that is legitimate and helpful information using the best SEO methods.
Organic results: Many adverts and businesses pay lots of money to keep their pages at the top. Meanwhile, you can organically develop your business with SEO thanks to dedicated SERPs. But how does the search engine determine the ranking for websites? What kind of information will be more useful? What is SEO and how does it work? What are some of the best SEO tools out there? Don't worry if you're new to the industry and these questions are bothering you. We've got your back.
8 Best SEO Practices to Thrive your Business
According to a Forbes study, over 75% of people do not click past the first page of search results, making it the most important reason to get your business ranked using various SEO techniques.
1. Blogging
We've said it before, and we'll say it again: Content is king. The more you write, the higher you will rise in the SERPs and also make money with blogging. According to NeilPatel's research, blogs result in 434% more indexed pages and 97% more indexed links for websites. The more indexing pages and links, the more likely they are result in higher rankings. It means greater traffic!
Furthermore, 80% of decision-makers or consumers prefer to learn about a brand through a series of articles rather than commercials.
Users do not want to only buy the product itself. Rather, they want to be educated through well-rounded articles that will assist them in making well-informed judgments. Take into account the direction and main topic of your company while creating content. If you are running a SaaS business, your content should be appropriate to SaaS industry requirements. By the way, you can improve your content marketing by using the services of SaaS content marketing agency and engage more customers. You can then track the traffic going from your blog to the website and analyze the SaaS subscription metrics to figure out how much revenue your SaaS blog managed to drive for your business.
Google is always on the lookout for new material, so providing it on a regular basis will help you develop a domain authority around your site. The more you write, the higher you will rise in the SERPs.
2. Attractive Title & Description
When a reader searches for information on a SERP, the first thing they notice is your page title and meta description. According to Google, titles are crucial for providing consumers with a quick understanding of the content and its relevance to the query.
Aside from being fascinating, the title should include the focus keyword. The title length that Google will display is 60 characters, thus your Meta Title should be that long. The names should never be clickbait, even if they are catchy and captivating.
Using clickbait headlines and providing incorrect information will raise your bounce rate and lower your domain authority.
Meta descriptions, on the other hand, should be no more than 160 characters in length. It's also a good idea to put your focus or target keyword in the meta description because it increases your web page's or website's ranking.
You can use a meta description generator and make sure your description gives people a quick overview of your post so they know what to anticipate when they visit your website.
3. User Intent
A user's aim or intention when putting a query into a search engine is referred to as search intent or user intent. Understanding why individuals search for a specific topic is the first step in determining user intent.
There has to be a method to your madness, as much as we love to write about our pets or the most recent trip we've had. The goal with which you create content must connect to the demands of the user. Consider using strategies like evergreen content (what is evergreen content? find out here) which will allow you to tackle different audience segments.
Before diving into a topic, consider the following questions:
What's popular right now?
Is there anything noteworthy or relevant happening in your field?
Is it a particular time of year, or are there any upcoming holidays?
What are the themes that your rivals are talking about?
Is there a way to solve your customer's problem?
Instead than focusing on specific keywords to quickly understand the search query context, search engines are always working on determining user intent and enhancing semantic search.
The three forms of search intent are as follows:
Informational: when a user is looking for specific information, their search aim is informational. For example, if a user searches for "What day is Christmas?" the search will be classified as informational.
Navigational: When a person is looking for a certain website, their search purpose is navigational. For instance, 'Facebook Login.'
Commercial: When a person is looking to buy a product or is in the process of making a purchase decision, search intent is commercial.
So, if you want to implement excellent SEO strategies in your company, start by determining user intent and then converting them into potential clients.
4. Images & Infographics
Without a question, the most underrated elements of a website are images and infographics. They have the potential to increase SERP ranks when applied strategically. They lead people to your website via picture searches and give the rest of the content context.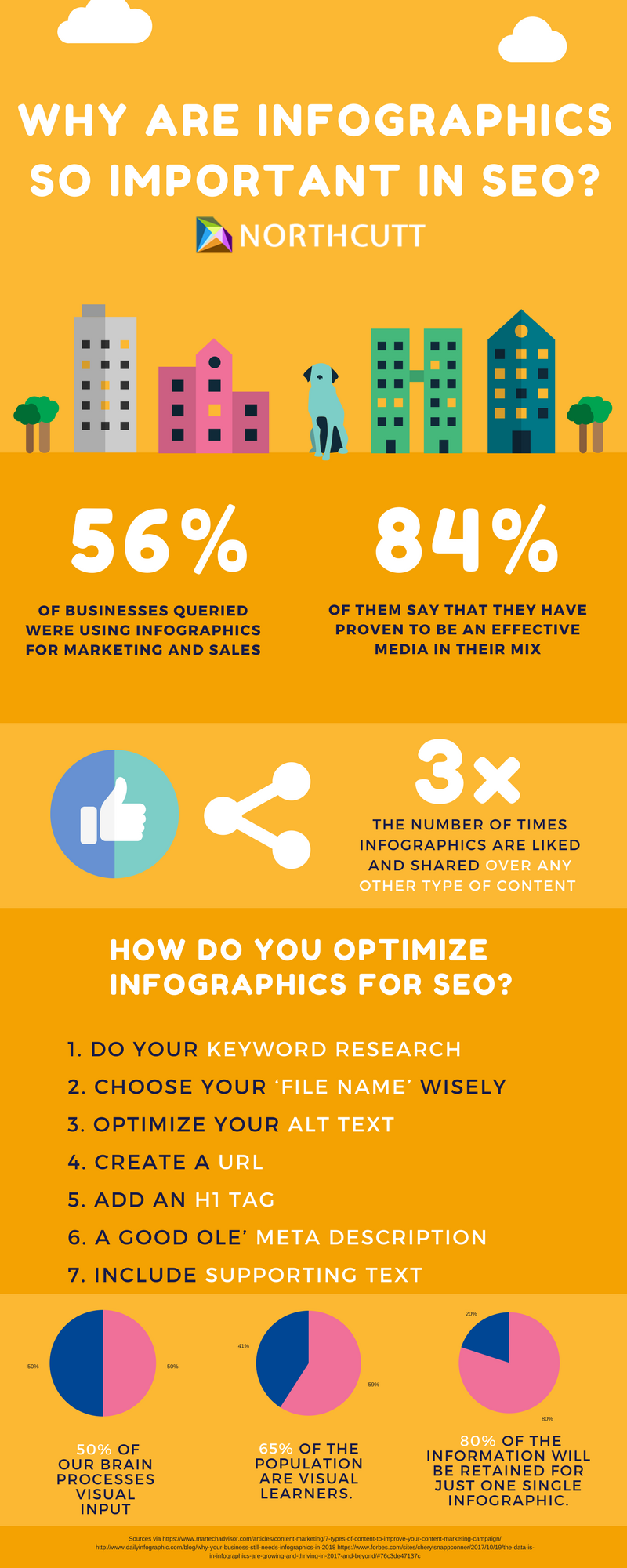 Without visuals and infographics, it's impossible to preach about the greatest SEO techniques.
Here are some things to consider while you create your visual content:
Use an image that is relevant to your content.
Make sure to include all valuable information into the infographic.
Must include Alt text if you want to keep your search engine pleased.
Reduce the size of your photographs to make your page load faster.
Figure out what the user's objective is before generating infographics.
Use the well-thought-out and meaningful caption.
5. Local SEO
You must optimize your web page for a certain location if you want to build your business regionally rather than naturally.
When you're looking for the greatest salon in your neighborhood, for example, local SEO comes into play. This targeted SEO strategy increases traffic, leads, and conversions while assisting you in competing more successfully against national and international businesses.
By focusing on local SEO, your company can counteract the advantage of larger companies that rely on brand recognition rather than value offer and have an abundance of resources.
According to HubSpot, local information is sought by 46 percent of all queries. One of the best SEO tactics to implement is optimizing your website for a local audience. You'd be missing out on a lot of traffic if you didn't have it.
An example of this is if someone was searching "dental office near me". They are going to pick a dental office that is one of the top searches so if you have a dental office, it would be in your best interest to work with a dental marketing company to improve your local SEO.
Because everyone went online to look for products and services during the epidemic, the game of Local SEO became much more relevant and important. Here are a few local SEO methods to consider:
Create a Google My Business account and fill out the form with correct and updated information.
Send a customized text or email to your satisfied customers inviting them to leave a review. Local SEO relies heavily on reviews.
Optimize your website for voice searches. When they can speak straight to their device, no one wants to type. When conducting voice searches, people employ long-tail keywords. Make your material more conversational by changing the tone.
Provide material that talks and ties directly to your local issues to attract the user's attention.
People no longer use desktop computers to search for information, thus your website should be adapted for mobile devices.
Create a location-specific "About Us" page that includes your store's opening hours, name and address, testimonials, and special offers.
6. Social Media Channels
Although social media does not directly contribute to SEO results, it is critical for generating brand awareness. They have a few different effects on search engine optimization:
Distribution of content
Enhances your internet visibility
Increase brand awareness
Boost your local SEO efforts
Posts with a longer lifespan.
Google and other search engines use the likes, comments, and shares you get on your content to rank your website. Social media has a stronger indirect impact on SEO than it does directly.
We are more well-known for how we conduct ourselves on social media than for what the majority of people see of us. The same could be said about brands. To better understand our products and services, we must have a social media presence through multiple channels such as Twitter, Instagram, and Facebook.
Here's how you can increase your social signals:
Create material that is both useful and shareable.
Make your posts shareable by including a share button.
Communicate with the audience to engage them.
More people will enjoy and evaluate your work if you encourage them to do so.
Host social media content to get more social media shares.
Make an effort to connect with social media influencers.
7. Managing Customer Reviews
Customer testimonials should be included in your list of top SEO techniques and methods. They tell search engines that your site is reliable and authoritative. The only catch is that the majority of the reviews must be positive. Sure, why not?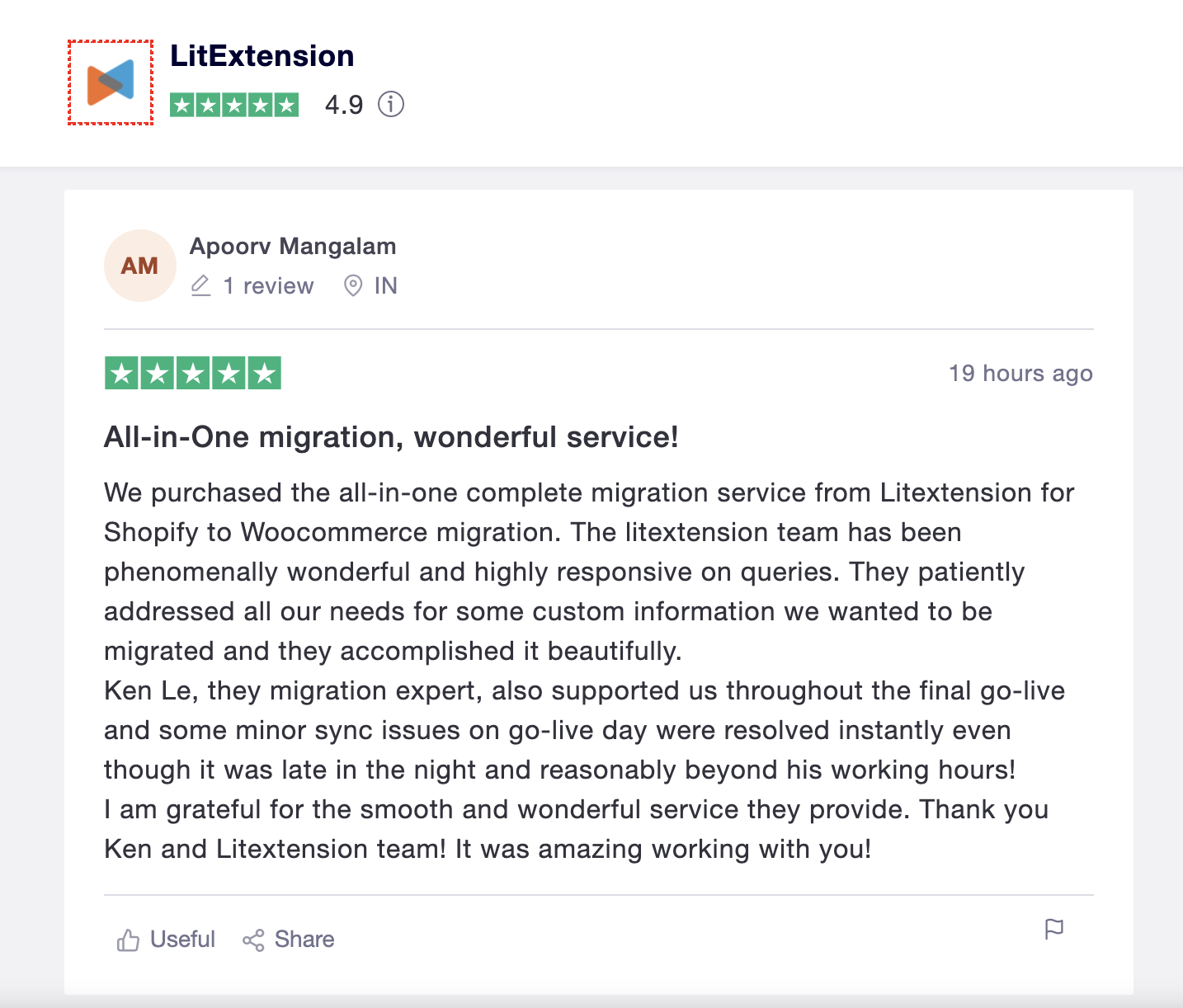 Here are some fundamentals to know when it comes to managing client feedback for your company:
Delivering valuables is the first step toward developing a relationship with clients and obtaining evaluations for your products or services. No one will waste their time rating you if the services you provide are of no use to them.
Asking for feedback from dormant clients is a terrific method to acquire reviews from them. Make leaving a review simple and convenient for the user.
Every client who offers feedback, whether positive or bad, takes the time to acknowledge and react. You send out a message that you care about their opinion when you respond to each review.
8. Backlinks
Backlinks, also known as inbound links, are links that connect two websites. Organic search engine ranks are greater for websites with a significant number of backlinks.
Backlinks are a type of voting system that informs a search engine that a website is useful and trustworthy. Backlinks are still one of Google's three greatest SEO techniques for ranking on search engines, according to the company.
Instead of linking your page to an unrelated and weak domain, you should concentrate on obtaining authority backlinks. For instance, if you write about "how to produce luxury soaps at home" and try to get backlinks from a tech page, Google would most likely consider it spam.
A great way to get backlinks without spending money upfront is by setting up an affiliate program. This means that other people will start referring to your domain, when their traffic turns into paid clients they will receive a kickback fee and improve your website's ranking.
Conclusion
I hope you find these SEO best practices to be helpful. If you follow these instructions, you will see a significant increase in visitors to your website, as well as a significant increase in your company.
Before you call it a day, here are a few more SEO pointers to help you achieve your objectives.
If your content is no longer relevant to the users, instead of leaving it alone, focus on updating the page. You can also use a 301 redirect to send it to a new page.
Make content that focuses on long-tail keywords, such as "what are the greatest SEO practices?" instead of "SEO."
Keep quality above quantity in mind, and word-of-mouth will spread.
If you plan to grow your online business into other sales channels in order to get more customers and a greater conversion rate, you'll need an effective selling tool for your multichannel selling plan. Take a look at LitCommerce — it's the most straightforward approach to keep track of everything in one spot.
If you require any extra information, please shoot us a message; we are always pleased to help!
Join our Facebook group to stay up to date on the latest eCommerce news and insights!
Best regards!