Can you believe it? We are entering the last quarter of the year. This is the start of the amazing Holiday season, which is rapidly approaching. The Etsy Holiday Season sale tends to be the most profitable time for small and medium home-based businesses, that's why you should start making plans now.
While there are certain do's as well as don'ts, there is no one-size-fits-all approach to Etsy Holiday Season store preparations or marketing. Hence, each Etsy seller should begin their journey and create specialized plans to meet their brand needs. Let's look through for Etsy strategies to help your shop shine during the pre-festive shopping season.
Etsy holiday at a glance
The next few months open a window of opportunity to reach widespread shoppers. People are celebrating Thanksgiving (in Canada) and Halloween next month.
If you take a look at Etsy's Christmas season last year, it's one of the busiest and most exciting times of the year. Here's a look at the last Christmas season on Etsy:
Etsy has acquired 13 million new buyers from October through December 2020. That's 76.7% more new buyers, compared with the same time period in 2019.
Between October and December 2018, Etsy's buyers spent $3.3 trillion (not counting sales of face masks or coverings). This represents a 118% increase compared to the same period in 2019.
The result of increased global marketing led to an increase in worldwide sales by 145%. The United Kingdom is the fastest-growing market, outside of the United States.
Selling opportunities on Etsy
The holiday season offers many shopping opportunities, including the opportunity to host Thanksgiving parties and toast New Year's Eve. Hence, analyze the important dates when planning your holiday offerings. Remember that decorative item are often first, followed by gifting. You must stock your product before these special occasions to maximize the traffic.
To increase your sales, you can also target several unofficial Holidays besides BFCM or Christmas.
Green Monday (December 10th): The Green Monday is identical to Cyber Monday. Most postal services consider the second Monday of each month the cut-off day for shipping packages. Customers will receive their packages by Christmas.
Free Shipping Day (Mid December): Free Shipping Day takes place mid-December. Participants in this event receive free shipping and assurance of delivery before Christmas from merchants.
Super Saturday (December 22, 2012): Also known as Panic Sunday, Super Saturday is the last Saturday before Christmas. Super Saturday is an important day for last-minute shoppers. A great way to spark a sale for a single day.
You will see that almost every week from October to December has a Holiday you can take part in and boost your sales.
8 Tips to boost your Etsy holiday selling
What should you do right now to make sure your year ends with a bang! It's time to prepare your Etsy store for the Holiday season sales. Here's your seller manual for preparing your Etsy store for surviving the Holiday rush. This guide will give you the information you need to prepare for holiday traffic.
Prepare for everything
Before the busiest season arrives, make sure you have enough shipping labels and boxes. Prepare an inventory sheet for office supplies and creative materials. Make sure you review it before publishing.
The best-sellers are those who plan and use multi-channel marketing to promote their products for the holidays. Make sure you will have time to build your social media and email lists before you start promoting.
Make sure that your supplier is always available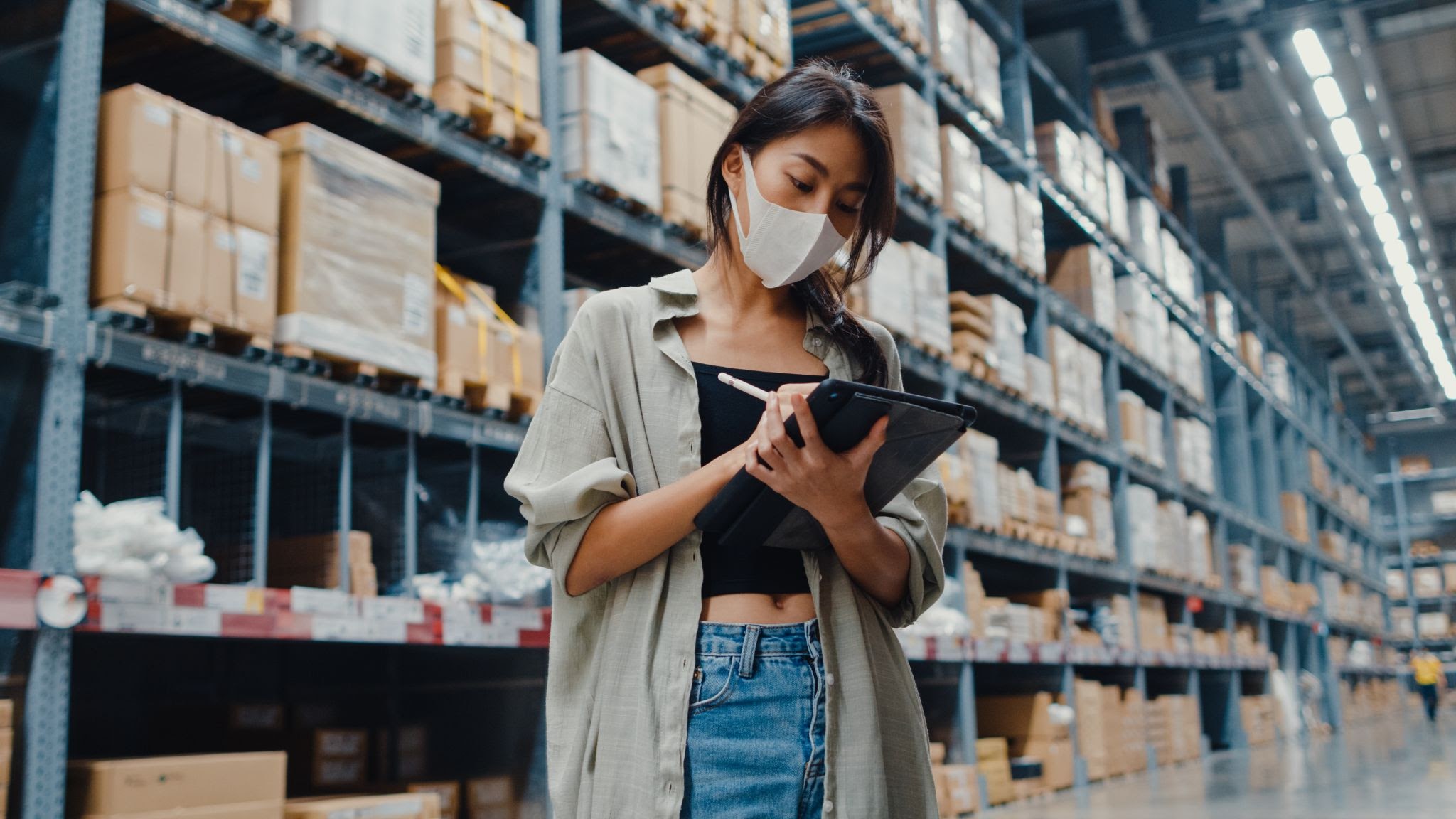 It is essential to have a big amount of stock available for the holiday season. A well-stocked store encourages customers to browse the shop's hearted content. This can result in more bundle sales. Additionally, the thumbnails on item listing pages now include thumbnails from additional stock from your shop. This way, you can ensure customers have every opportunity to find what they want.
A minimum of one page of listings is recommended for your shop to increase your chances of customers finding your items on the Internet. Also, your store will be more relevant to search engines, making it easier for them to find your products.
Get your Etsy store ready for holidays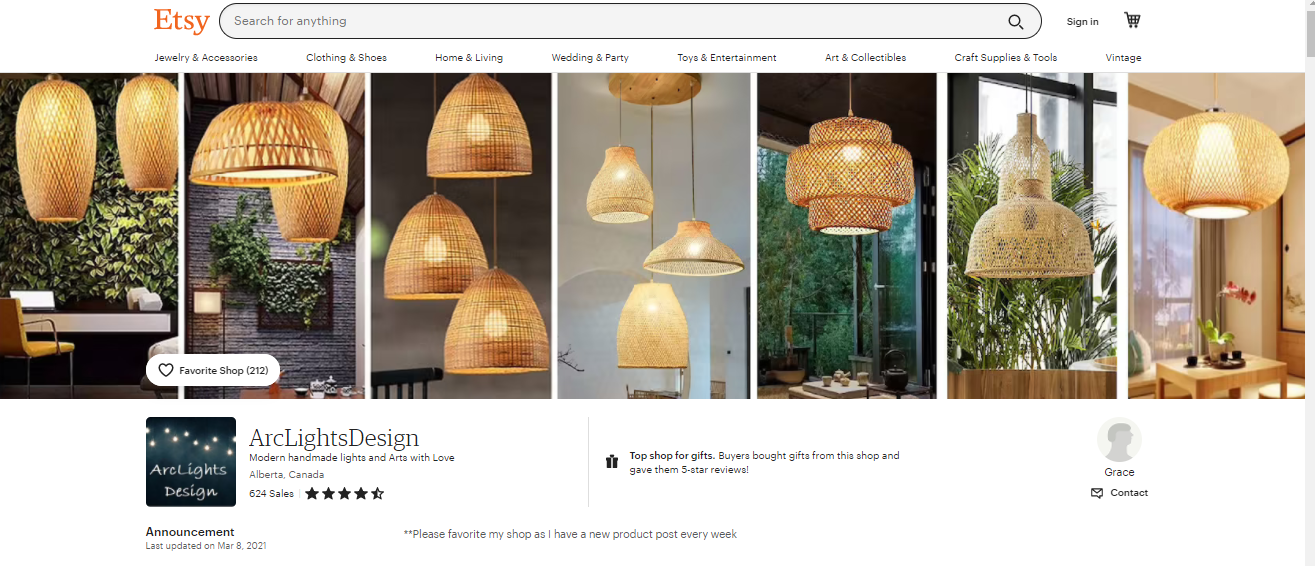 You want your store to be ready for online shoppers who are looking for the best deals. It's is your online showroom, regardless of whether you're an e-commerce retailer or merchant. You should make sure your store is holiday-ready.
These are some tips to help you with this:
Check your store's ability to handle holiday traffic.
You can test your store on your mobile device to make sure it is responsive and easy to use.
Make sure that your shopping cart is mobile- and desktop-friendly.
To determine if exclusive deals convert better than temporary discounts, analyze them.
Make use of your marketing channels
It doesn't matter if you are planning for the Holidays or general marketing, it is important to choose your channels carefully. Just pick two to three channels that will best serve your shop and give you the highest return.
These marketing channels are great for holiday promotions
Blog Posts: The reach of good content can help you increase visibility and promote your products. You can use this opportunity to create blog posts for each product.
Facebook Ads: Facebook Ads will allow you to place your promotion in front of your targeted audience. You can specify the location, age, and interests you would like to reach.
Social Media: If your social media account is already active, you can use this option. Make good use of your social media platforms by posting your offers.
Email Marketing: Email marketing is one of the most effective ways to reach your target audience. You can reach your customers and make sales with ease, which is the most important ROI.
Renew your listing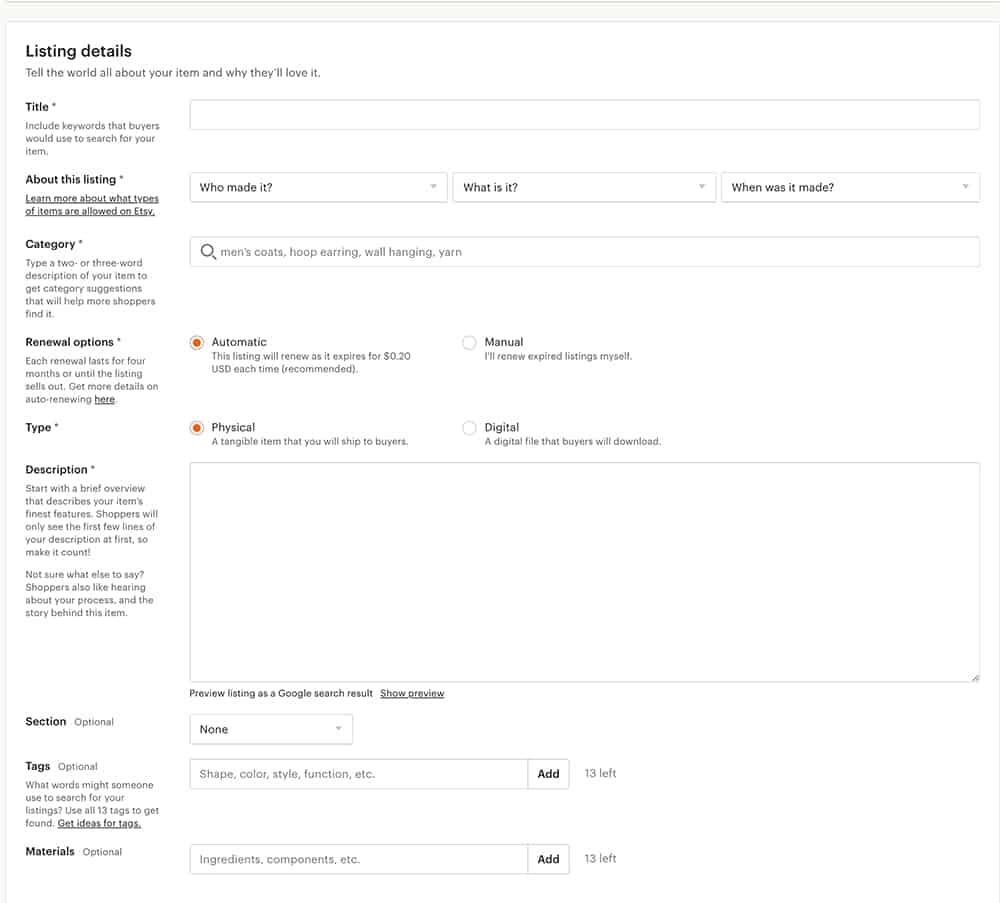 Etsy allows you to list as many items in stock as you can. If you are down to "one in stock" and the listing sells, it will automatically deactivate. This indicates the Etsy search engine is no longer reading the listing, and all the momentum you had for SEO has been lost.
You will have to rerank it every time you activate it. Make sure your listings don't expire, sell-out or go inactive during the busy Etsy Holiday sale.
Always be one step ahead of your orders
As much as possible, make sure you have items in stock before you sell them. Do not sell items that have not been made, designed, manufactured, or created yet. In addition, your shop brochure should include information about your custom work.
Customers will be happy if you communicate clearly with them. It will also help you to stay on top of their requests.
The importance of appearance is paramount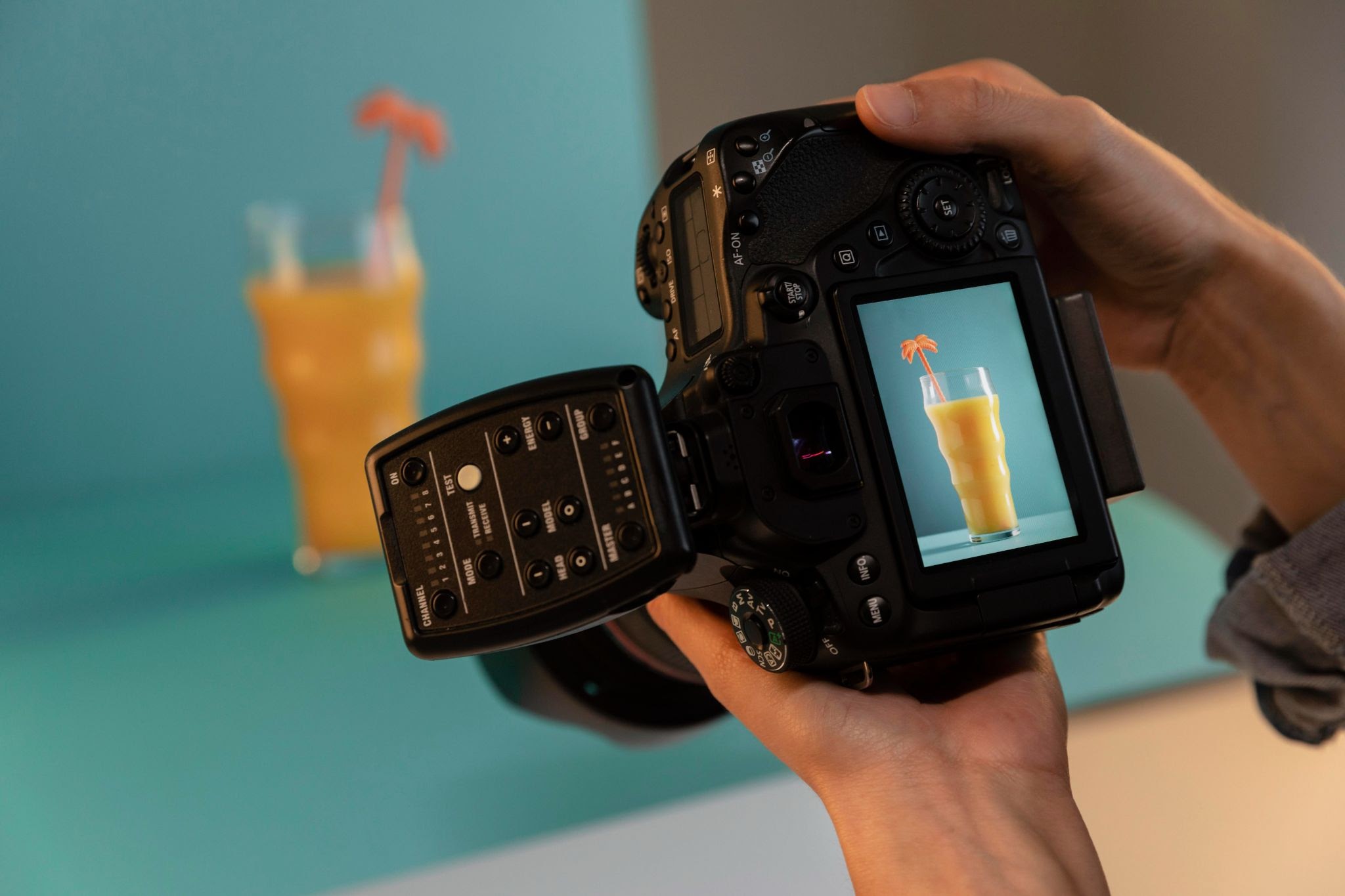 You will need to practice taking great photos of your products when selling on Etsy. Even though it takes time, you'll soon master the art and skill of visually presenting your products. You want your product to look amazing, regardless of whether it is on a shelf in your office or photographed in your office corner.
Take clear, well-lit photographs. Make sure they are both functional and scaled. And don't forget to create great listing descriptions and tags so you can keep your focus on customer service and fulfilling orders during this Etsy holiday sale.
Do your best to improve your shopping policies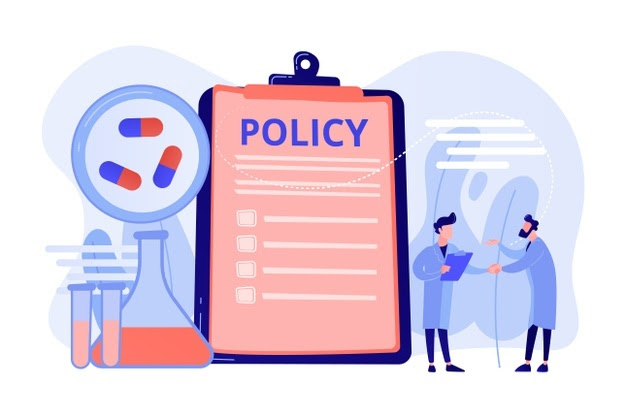 Are you willing to accept returns? Can you ship worldwide? What happens when the post office mysteriously eats your buyer's package? Your Shop policies are your safety net and fine print. They can also be an asset to your business as it booms. Hence, it's a good idea to answer buyers' questions in advance. This will save you headaches later.
In the same streak, make it clear to shoppers where you're ready and able to ship your products by incorporating all available countries within your ship-to information. You can make your shop searchable for international shoppers by including countries in your shipping profiles. And don't be surprised if you have shop traffic that goes global.
Bonus: Quick tips to optimize Etsy holiday season sale
To capture the attention of peak shoppers, early gift-giving items can be made and maintained throughout Cyber Week.
Provide custom-made products by offering personalization and multiple options. Offer a variety of gift options to satisfy a wide range of gift recipients, such as self-gifting customers.
Last year's Etsy Cyber event saw listings on sale selling at a higher rate that non-sale listings. For more information on Etsy's sales events, keep an eye out.
Your listing photographs should highlight the gifts that your items offer. Show the recipient the gift wrapped option and capture the item.
Get last-minute customers with digital downloads.
Despite the Holiday sales season being lots of work and chaos, it can be well worth it — both financially and for fostering long-term success. You still have plenty of time to make the most of these wonderful days if you haven't yet planned your Holiday sales.
And if you're looking for a way to boost your store management productivity, a multichannel selling tool like LitCommerce can offer great help. LitCommerce can simplify your management system so you can monitor everything with ease.
If you need more info, leave us a message. We're always ready to help.
Also, you can join our community for more exciting eCommerce news and tips.