Introduction
The holidays are an excellent time to target your customers and encourage them to visit your store. Although, like in the previous year, the spotlight will remain on eCommerce stores as they compete for the top spot in terms of shopping. That may be why the holiday season is so important to all businesses. It has the potential to make or break your sales pattern. As a result, now is the ideal time to plan a holiday marketing campaign for your business. If you already have one, it's time to update and improve it. This will boost your company's revenue to unprecedented heights.
Holiday shopping isn't like regular shopping, but each item in your customers' carts have a special meaning for them. A well-planned Holiday marketing strategy can increase sales and produce significant revenue. Not only that, but it also improves in customer retention by fostering positive relationships with them. Furthermore, these feelings are carried on in brand loyalty with good items and sales. As a result, finding the correct deals and offers that allow people to shop freely is critical.
Define your objectives and goals for a successful marketing campaign.
The secret to a successful Holiday marketing effort is to plan ahead. These ideas, when executed properly, can attract the audience to make purchases.
Making informed marketing judgments, on the other hand, is critical. As a result, as a marketer, you need have a thorough understanding of the target population for your holiday marketing. To track down the target audience, combine the findings from previous marketing campaigns with your current data. To have a prosperous sales season this year, make sure you create reasonable KPIs and stick to them.
There are a few crucial aspects to keep in mind for a successful holiday marketing strategy and a great shopping experience:
Determine who you want to reach.
Examine and evaluate the preceding marketing effort, and compile a list of the best performers.
Make a list of your objectives for the coming year.
Evaluate your key performance indicators (KPIs).
What is the best way to plan your Holiday marketing campaign?
People's lifestyles changed dramatically as a result of the epidemic, and the old-school offline purchase mode was replaced by an internet one. According to Acodez's consumer trends for this holiday season, 88% of US shoppers want to buy gifts and mail them to their friends and family.
Everyone, regardless of the size of their company, may benefit from the holiday season! If you can catch your customers' attention with your holiday marketing strategy, you may expect to make a lot of money this season.
As previously stated, doing the right thing, having the proper approach, having the appropriate energy with the correct technology, and making this shopping season profitable are the most important factors. While observing what other brands are doing is a wise step, the next best thing is developing a strategy based on concepts that are relevant to your company.
The holiday season is upon us, and we're not going to let you bear the weight of it! Let's dive deeper into the prospects and release the holiday season's festive-fun side:
1. Give your website a personalized touch
To improve user experience and maintain levels of engagement, revamp your website with occasion-related content and unique designs. These small seasonal modifications on your website increase your users' trust in you and foster a sense of understanding and compassion between you and your audience.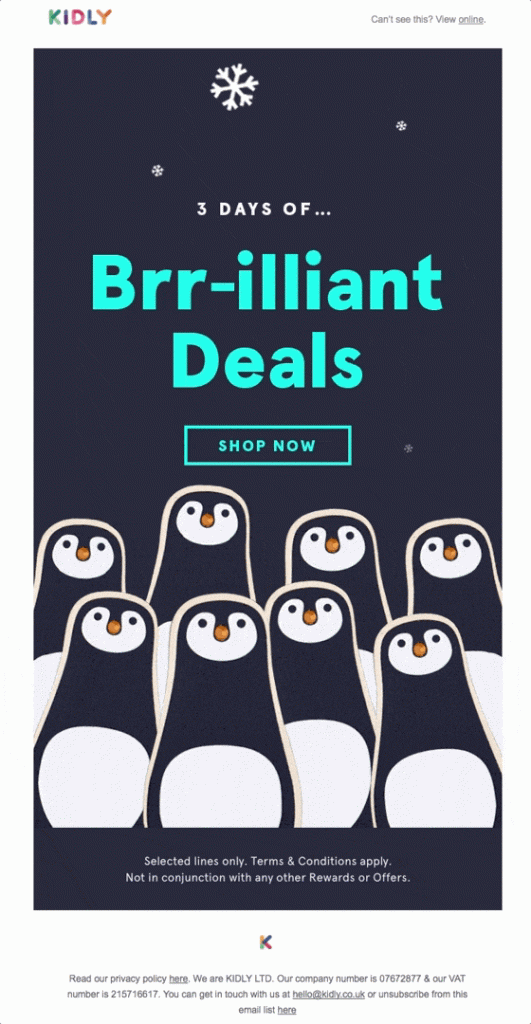 Also, add some festive-themed CTAs to your website to make it more appealing; this will assist to get your customers in the mood to shop. Then there are the creepy banners and odd pop-ups that show when someone visits your website. These minor details will increase the appeal of your website to its target audience.
Starbucks, with its appealing red cups during the Christmas season, is the best example of this. When it comes to promoting its brand, the corporation leaves no stone untouched. One can never resist a cappuccino or matcha, especially with famous holiday cup designs and all the social media handles showcasing festive Christmas sentiments.
2. Take your mobile marketing approach to the next level.
Mobile phones and the power they wield are simply unforgivable. Almost everyone nowadays is glued to their phones and spends a significant amount of time looking through apps. As a result, the holiday season is the greatest time to reach out to your mobile audience.
So, to promote sale conversions, pitch your mobile audience through your mobile apps and entice them with the best offers and bargains. Showcase your client experience as an example to do this. We're seeking for something that will elicit an emotional response, something that is based on real life events.
For example, a Secret Santa can be planned as a Christmas marketing campaign with the hashtag #NZSecretSanta. Building bridges between friends and relatives is in keeping with tradition. The secret Santa tradition has grown to new heights, and it is also offering charity through its website, all while having fun and being kind.
3. Influencer marketing is necessary for innovative marketing efforts
Influencer marketing is required for innovative marketing efforts. According to studies, influencer marketing accounts for more than half of a company's marketing spending! This is simply another example of how powerful influencer marketing is and will continue to be in the future. Furthermore, more people are becoming influencers these days, allowing you to reach a larger audience by talking about your niche as an e-commerce store.
Many businesses reach out to top influencers by offering them PR packages in exchange for a social media post, a story, or a mention with a tag that directs interested people to the social media page or the company's page. This is extremely beneficial to a company, especially at a developing stage.
4. Use video marketing for your top festive marketing campaigns
Is there a more effective way to convey a message than through video? Incorporating video into your marketing approach aids in effectively reaching your target audience. With video marketing, you may display your brand name and products in a single frame, whether it's a joyful webinar or an interactive video declaring exceptional discounts or a message.
5. Create awareness for loyal buyer through your content
It seems wonderful to create material around your products and services; however, strike a balance between being overwhelming and providing knowledge. Instead of being overtly commercial, use the holiday season to raise awareness for your business and its values.
We can get a good picture of Etsy's strategy by looking at how they provide useful material to users and include their products into it. Etsy publishes annual "gift guides" to assist holiday customers in finding the ideal present for themselves or loved ones. Indeed! Etsy's marketing strategy is unique. They use content as a tool to promote their products while also ensuring that it educates and informs its intended audience. And this is something we should keep in mind!
Conclusion: Start planning your holiday campaigns
The holidays are occasions of joy and amazing memories, not merely for spending time with family and friends. Now, a true businessperson should consider using them to increase sales! As a result, a smart approach and a well-framed Christmas marketing campaign might assist you in landing in this "sales-boosting" zone. Your marketing strategies should keep your brand at the forefront of your customers' minds whenever they go shopping. To get the most out of this Christmas season, make sure your promotions are consistent across all of your platforms and that your campaigns are easy to share.
A multichannel selling platform like LitCommerce can also help if you're seeking for a way to improve your store management productivity. LitCommerce can help you streamline your management system so you can keep track of everything.
Don't hesitate to contact us if you require any additional information. We're always willing to assist.
You can also become a member of our Facebook community to receive more fascinating eCommerce news and tips.