We all begin with a small goal in your eCommerce store and hope to progress to the next level in the near future. If you're interested in multiple marketplace seller account, you're ready to take your business to the next level.
If that's the case, you've come to the correct place! In a marketplace, having multiple seller accounts might allow you to explore and extend your multichannel business to a new location.
Whatever your purpose for creating a second seller account, this tutorial will walk you through the process step by step.
---
The Concept of Multiple Marketplace Seller Account
Having multiple marketplace seller account simply means that you have more than one seller account on the same marketplace. Typically, merchants register multiple accounts on a marketplace in order to grow their business into other regions or to target a new product niche.
After all, the most effective strategy is to reach potential customer and expand your market. And, of course, you'll choose a marketplace that you already trust and that has a strong customer base, won't you?
Let's have a look at an example…
Assume you have an Amazon.com seller account and a thriving business selling Home Decor items. You now want to take your company to the next level and expand your market by selling in a new area. Assume you've opted to sell in the United Kingdom because of the high demand for these items there.
You must open a new Amazon seller account on Amazon.uk to avoid any confusion and to keep things running properly. For Australia, France, Germany, Saudi Arabia, the Netherlands, India, and 12 other countries, you can also open an Amazon account.
Before deciding to sell on Amazon, make sure you know about the differences between Amazon vs Amazon Marketplace.
---
What Are the Advantages of Having Multiple Marketplace Seller Accounts?
There are currently over 7.9 million sellers using eCommerce platforms for their online stores. This framework is preferred by merchants all around the world since it makes scaling a business simple. Here's how creating multiple marketplace seller account where you're already selling will benefit you and your business:
1. Sell across several regions on the same platform
The nicest part about having many accounts on a marketplace, as I previously stated, is that you don't have to try out a new platform. You can simply create a separate seller account for each region where you want to sell. Now, you must keep in mind that your marketplace must be present in that region. What's the point if that's not the case?
Most crucial, the marketplace where you're selling must be well-known in that location. It's because it'll have a direct impact on your business.
2. Build a stronghold in a variety of product categories
You began with one form of business, which eventually grew to be profitable, and you gained. However, there are other product categories that you've always wanted to offer or that you know you can try out. If you combine that with your current business, it may have an impact. As a result, it is essential that you create a separate seller account.
Assume you have a booming business reselling gently used items on an auction-based marketplace such as eBay. In that situation, you can register a new seller account and extend your business by selling new products.
3. Boost monthly earnings and revenue
You must re-invest in the new seller accounts if you have multiple marketplace seller accounts. However, you will have several sources of income as well. It will enhance your monthly payment and revenue in the long run. It may seem like a little return at first, but it will pay out in the long term.
4. Lower the risks
What if something happened to your sole seller account, such as it being suspended or, worst-case scenario, being banned? It will immediately halt your revenue and damage your entire web business.
Didn't that make you feel a little unhappy? Why would a marketplace do such things with you, an established seller, you might wonder. It could be due to a variety of factors, including product policy violations, consumer complaints, and more. Even if you request inquiries, it will take time, and by that time, you will be without a source of revenue.
In this instance, if you have another valid seller account, you will at least have another source of money. It won't have an immediate impact on your business or reputation.
5. Shift to a new business model
You can also try out alternative business concepts by having multiple marketplace seller account. Let's say your first firm was built on the Business to Consumer (B2C) model. In that instance, you can shift to a Business to Business (B2B) model and sell to other companies.
However, you cannot combine it with your current business plan because it would become more difficult to handle.
6. Separate your personal and business earnings
Assume you're currently selling less-used items on eBay or another auction-based site. In such instance, you are generating your own revenue. However, if you want to offer new things right now, you should create a separate seller account. It will not only assist you in dividing your business, but it will also allow you to divide your personal earnings from the firm. You can also see which businesses are more profitable and which require more investment.
7. Create various market prices
Having multiple marketplace seller account allows you to extend your business and reach out to a wider range of clients. To maximize profit, you might set different market pricing for the same product in different regions (depending on region and demand).
For example, if you sell a product for $10 on Amazon in the United States, you can offer it for $12 in the United Kingdom. You can also conduct research into the region you're targeting to learn more about the locals' purchasing power as well as the demand for your products. The market prices of the product can then be increased or decreased. Finally, it will assist you in increasing sales by identifying and satisfying the wants of the suitable clients.
---
Multiple Seller Accounts for a Marketplace: What Are the Issues?
Having multiple marketplace seller accounts might help your business grow and generate more revenue. However, if you opt to create numerous seller accounts, you will face a few difficulties.
1. Manual product listings
If you wish to manually list your products on a new Seller account, you must do so one at a time. It not only takes a long time, but it also raises the chances of making mistakes.
2. Manual updates
You've managed to upload your products to your new seller account, but the work isn't done yet! You must also keep them updated. To do so, you'll have to manually count them all again and tap the update button for each one one at a time.
3. No synchronization
The most challenging part is monitoring and maintaining information consistency across all connected platforms. It's also an important aspect of online retailing. If you don't update your stock after your customers buy it, you risk overselling and damaging your reputation.
4. Human errors
We are still people, no matter how well you handle your duties or products on your seller account. We are also prone to making errors, which can sometimes lead to blunders. It's true, especially if you're selling online and handling a large number of things at the same time. Make sure to teach your employees proper customer support, better team communication so that they can succeed with customers. You can integrate this strategy in your employee onboarding process so that new hires are aware of what's going on.
5. Time loss
Uploading products, updating data, and managing orders on numerous platforms one by one can take up a lot of time. You could have used this time doing things like planning a marketing strategy, making sales plans, and so on.
These are some actual issues that can have an impact on your internet business. So, what are your options? Do you want to abandon the concept of setting up several marketplace seller accounts?
We have a solution for every problem, and we have one for you as well.
Isn't the difficulty you're encountering due to the fact that you have to do everything manually? So, if you could just automate everything, all of your issues would be solved. But how do you do it? Let's have a look!
---
How to Effortlessly Manage Multiple Marketplace Seller Accounts
Have you ever wondered how large-scale sellers maintain so many seller accounts with such ease? We've cracked the code! And we want you to be aware of it when you consider expanding your company.
Many eCommerce solution suppliers have been working on products to help online businesses sell more efficiently. One such product is eCommerce marketplace Integration.
What is an eCommerce integration?
eCommerce integration is the synchronization of your eCommerce website with other systems, such as an ERP (Enterprise resource planning) or CRM (Customer relationship management) system.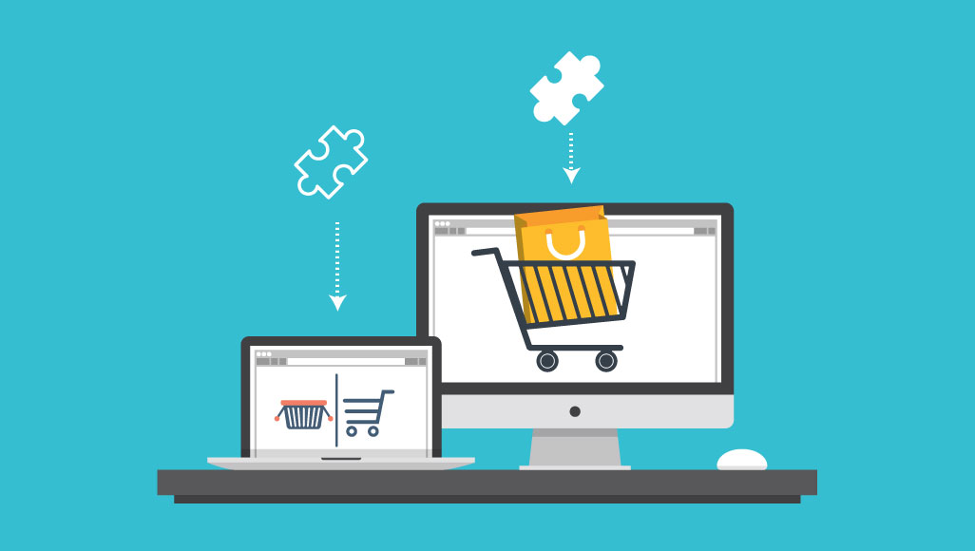 For example, it's necessary for merchants to constantly keep track of the inventory status. Also, modifying the inventory count when they sell an item online is a must, too. Without integration, they need to manually update any changes of the orders, products, customers in both systems to reflect the proper numbers.
By starting an eCommerce integration with an ERP, wholesalers, manufacturers, and other retailers can create bidirectional flows of information between the two systems. This allows them to enter data into one system only and still get up-to-date information on both their store and the ERP.
Furthermore, eCommerce integration can help you expand your reach to a much wider audience, automate your inventory update along with real-time synchronization between channels. Thus, it'll be much more simple and convenient to effectively manage your business.
That is where the value of a well-implemented eCommerce integration lies. This approach avoids the need to manually enter the same data into multiple systems and helps streamline the overall management process.
Features of eCommerce integrations
1. Only one centralized dashboard
The main advantage of eCommerce Integration is that you have a consolidated dashboard to manage all of your connected accounts. All activity on multiple seller accounts may be viewed, managed, controlled, and tracked in real-time. As a result, you won't have to sign in and out of the marketplace on a regular basis.
2. Bulk product upload
You won't have to bother about manually uploading products to the marketplace with this extension. You can choose any number of products to upload, and it will be completed in a matter of seconds.
3. Automated order management
By immediately acknowledging new orders on the marketplace, this integration makes your job even easier. It will then import them into your store once the order has been acknowledged. As a result, you won't miss out on any new order alerts.
4. Auto synchronization
Integration's biggest feature is that you don't have to bother about manually updating information on different seller panels. When you make a change, the extension's auto synchronizer automatically updates the data.
5. Shipment tracking
This integration will keep you up to date on the status of your shipments. It will update the data on a regular basis, allowing you to track the shipment in real time.
6. Low stock and error notification
As a seller, you must be informed of all activity taking place on the marketplace where you sell. Low stock or erroneous information are only a couple of examples. As a result, the extension monitors your seller account and inventory count. You will be notified if there is an error or if your stock falls below the specified limit.
7. Cron scheduler
Cron Scheduler is a program that allows you to schedule events in advance. This is the most important component of the extension's automation. It merely creates a real-time link between the seller accounts. This ensures that all information is consistent across all connected channels. You're also kept up to date on everything that's going on in the marketplace.
---
Final Words
To summarize, multiple marketplace seller accounts provide sellers with numerous opportunities. It's also one of the most effective multichannel selling strategies for growing a business. Above all, it allows merchants to establish a significant presence in a new market.
You now know how to manage several seller accounts in a marketplace successfully. How do you feel about this?
If you're trying to find a selling tool to get better management for your multichannel store, check out LitCommerce – an ease of use and affordable solution for multichannel selling.
If you need more info, please leave us a message, we're always ready to help.
Also, you can join our community for more exciting eCommerce news and tips. Good luck!