Where do you spend the most of your time and resources in your business? Unfortunately, many firms invest the majority of their valuable resources on obtaining new customers. While acquiring new customers might boost revenue and brand exposure, the benefits aren't as big as repeat customers.
Repeat customers are substantially more valuable to your company than new customers because they are more likely to bring in more revenues. According to studies, 20% of your repeat customers are responsible for over 80% of your future income!
As a result, businesses must begin concentrating more of their efforts on maintaining existing consumers, converting them into loyal customers, and boosting their lifetime business value.
Let's take a look at how existing customers can help you make more profit by the stats of repeat customers and see how they can help you scale your business.
---
Repeat Customer Definition
Repeat customer is a person who return to your business over and over again to make more purchases. A repeat customer must make at least two purchases from your brand.
Also, they are sometimes referred to as recurring or loyal customers because they are loyal to your brand and are likely to buy from you again in the future.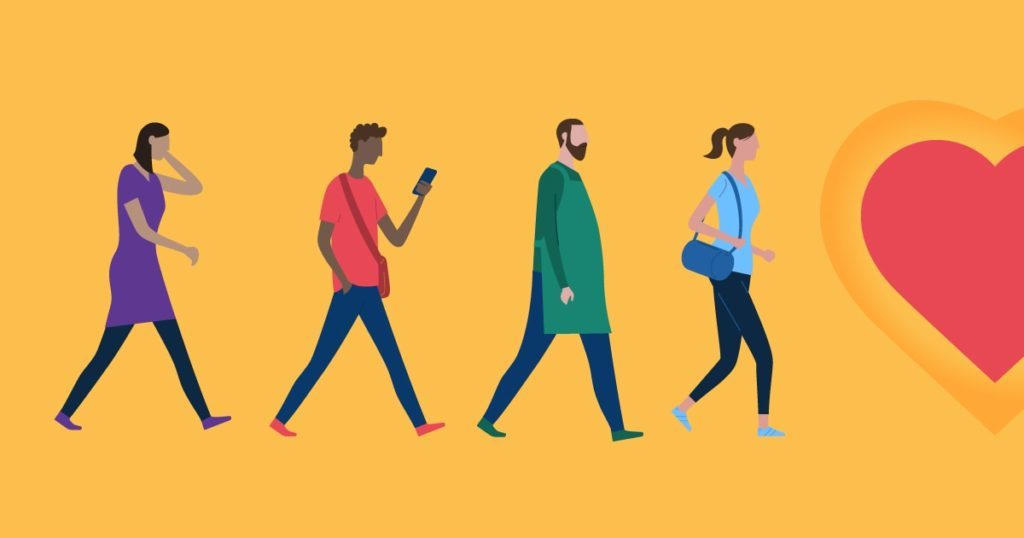 However, from the business perspective, it is much deeper than that. They also assist in:
Raising brand awareness;
Spending more for each purchase;
Purchasing more if there are any offers;
Bringing recursive sales;
Reducing marketing costs.
---
How Do You Calculate the Repeat Customer Rate?
Simply, you can put the repeat customer rate as the percentage of customers that return to your store after their first purchase.
Repeat customer rate= Repeat customers/No. Total customers x 100

Let's say that 3000 customers purchased a product from your store in the past week and that 1000 of them repeated customers. This means that the repeat customer rate is 33.33%. Total repeat customers = 1000, Total clients= 3000. According to the formula, TRC/TPC * 100 = 1000/3000*100% = 33.333%.
What is the best repeat customer rate?
Because each business is unique and different, it would be difficult to draw conclusions about repeat customers.
Each company has its own product mix. Target audiences and business sizes may differ for each. Therefore, you will have more repeat customers if you sell more types of products.
If you are in a subscription- or consumption-based business, your chances of a higher good purchase rate could increase. It may also lead to fewer purchases if you are involved in durable products. If you plan to venture into the subscription business model, you may want to consider studying the five steps to launch your subscription box. These steps can help you avoid potential pitfalls and ensure the growth and success of your subscription-based business.
A 20-40% repeat customer rate is acceptable.
---
How Can Repeat Customers Profit on Your Business?
Do you still doubt or aren't convinced that repeat customers are more profitable than acquiring new customers?
To help you build your credibility, let some statistics convince you.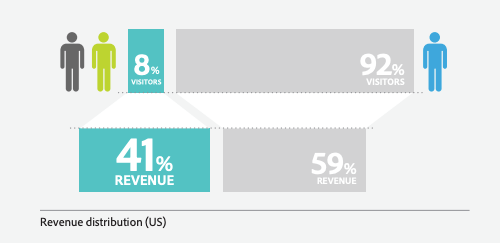 Advertising costs are increasing rapidly, which is why repeat purchases should be a priority. In fact, businesses are spending over 40% of their marketing budgets to acquire new customers. However, we can't deny the fact that new customers are essential for any business.
But, did you know that customers who place a second order often spend up to three times as much? They spend more than they did when they purchased the first order. And, that's why you should take this fact into consideration when making business strategy.
It doesn't end there. According to a survey, it shows that 53% of customers who purchased a second product from your brand return for a third, and 64% purchase a fourth. This trend continues to increase with each new purchase.
The backbone of any business is repeat customers. Here are some reasons:
Consistent revenue: Repeat customers are your loyal customers. Your promotion programs will affect these customers from your competitors. You can be sure that they will purchase from you, bringing more revenue to your company.
Credibility: Your brand is already familiar with them since they first purchase products. It builds trust and helps to strengthen the relationship, which will allow you to sell your other products easily.
Promotion: Having a long-lasting relationship with a brand is a sign that the customer will be an advertiser for it. This means that if the customer is happy with your products and services, they will tell their friends and family. Your repeat customers will promote their favorite brands through "word of mouth" advertising.
Recommendations from repeat customers can refer 50% more potential buyers:
Repeat customers can be a great asset. You have the ability to leverage their relationship whenever you need. These customers have a lifetime value and will spend more if they stay with you for a longer time.
It's more cost-effective to sell your products to existing customers than it is to acquire a new one. They are familiar with your brand, and will make repeat purchases. To acquire new customers, however, you will need to spend some money.
You should take advantage of holiday offers. Customers who have made repeat purchases are more likely than not to be eligible for the season or holiday offer. They are more likely to buy from their favorite brands' offers.
According to Adobe, the average shopper spends 17% more per transaction during the holiday rush. This is great news but it means that your store's regular customers will spend 25% more during busy seasons.
---
How Can You Keep Repeat Customers Coming Back?
You will get more business profits if you have more repeat customers. This also shows the quality of your business's reputation in the market.
Stats can now tell us how valuable and important repeat sales are for growing and scaling your business.
It is not possible to build your brand quickly or with hustle. You should examine your customer's worldview, analyze their behavior, and offer a better solution for the problems they are facing. There's no way doing this in a hurry, but empathy, patience and respect are essential.
Share the stories that resonate with buyers. You should focus on the attention, trust, and action require consistent,  and frequent delivery of every story to an aligned group.
Finally, let's now discuss strategies that help brands convert new customers into repeat customers, and keep them loyal for a long time.
1. Strive for better customer services
The principle of the business is to provide better customer service. You can choose how you connect with customers to better understand their worldview and their needs.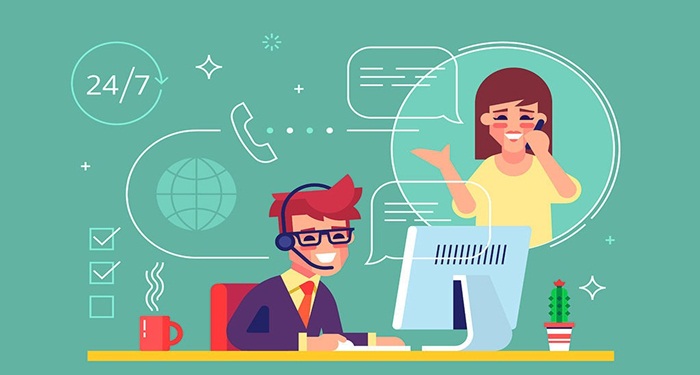 Brands make common mistakes by focusing on new customers more than existing customers. They believe repeat customers are loyal customers, and don't need to be satisfied by exceptional services.
First-time buyers should have a reason to return to your brand. Treat all customers the same regardless of how many purchases they make. It could negatively affect your business long-term if your ignore existing customers.
2. Build customer loyalty programs
You can encourage your customer to purchase more in loyalty programs to receive rewards that urge loyalty and repeat purchases.
This creates win-win scenarios for customers and your company. Customers get rewards on purchases, and repeat business is a benefit.
It is easy to motivate your customers to buy again. You can encourage them to return by giving them rewards points when they open an account in your store. Make it easy for them to see the rewards and get excited about using those points when they return to your store to purchase again.
According to reports, customers who are members of loyalty programs are 82.4% more likely to come back than those who aren't to purchase again.
3. Send personal emails
Email marketing is a great way to engage your customers. It's the backbone of every marketing strategy. It helps increase customer purchase frequency and retention.
Emails are a great way to establish and maintain relationships with customers, both before and after a purchase. Who doesn't like to be recognized and to receive personalized messages, especially when they are about you?
With personalized emails created by your in-house team or an email marketing consultant, you can communicate your messages to customers easily by sending them the expected or customized messages that they want
4. Keep your customers informed
Nearly every repeat customer has a list of favorite products. They know what works for them so they won't shop at any other brand.
You should help them to find out the new products and information about the latest offers by pushing notifications. And also update them about the new product launch relevant to their need that helps in boosting your sales also. You could share a blog you have written that helps them solve their problems.
5. Enhance the user experience
Your existing customers are assets to your business as they know you and your brand.
Your customers will be more loyal if they have a positive experience with your company. Instead of trying to find new customers, you should take the time to build strategies that will improve the user experience for existing customers.
6. Offer attractive discounts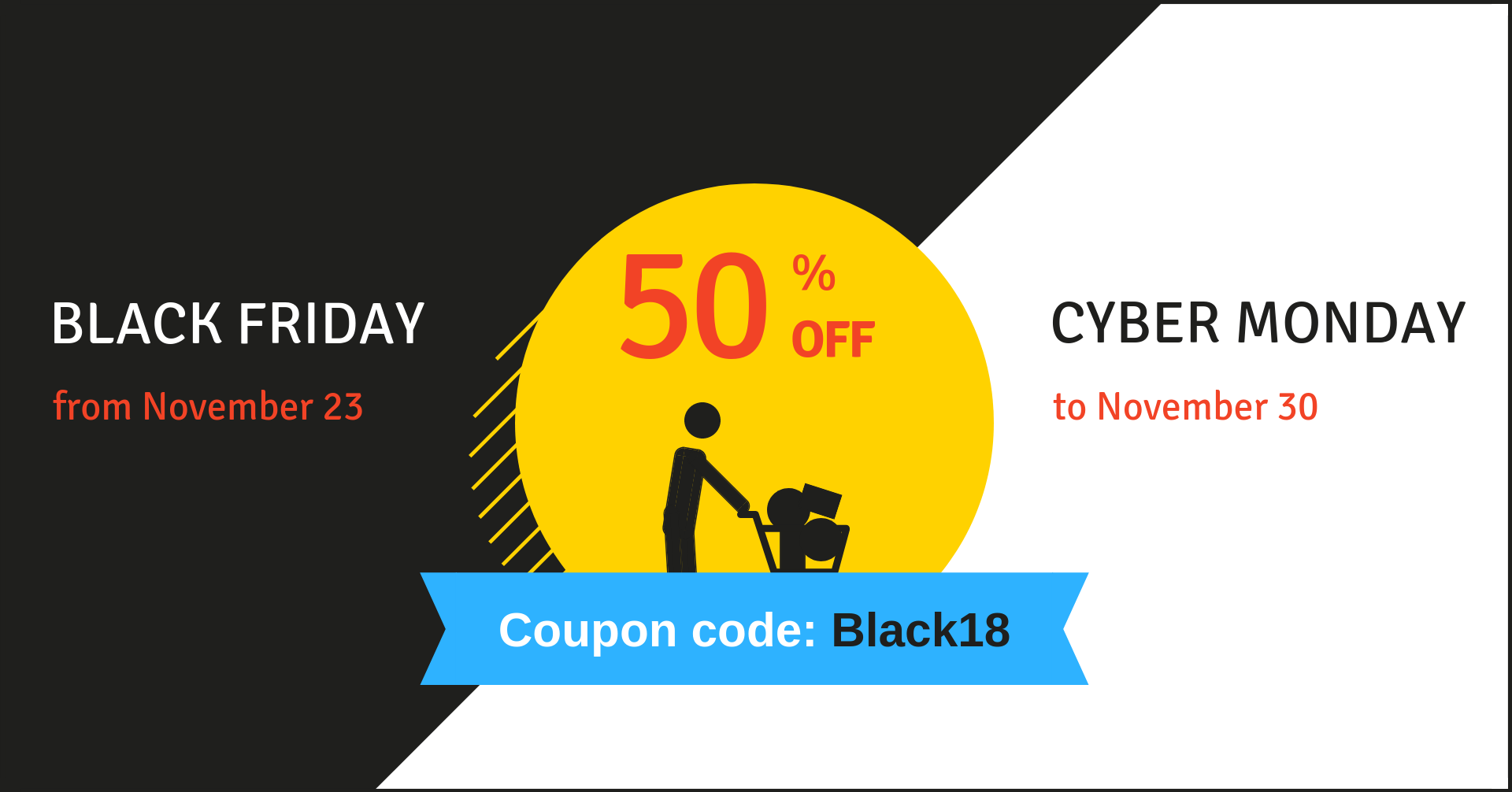 It is important to think carefully before giving discounts. This could increase the customer's expectations to wait for prices to drop further, which can lead you to losing revenue, especially if margins are low.
It's possible to offer discounts for first-time customers for their next purchase. The results will be amazing. The discount code encourages customers to buy again and nudges them.
7. Never-ending customer support
If you sell to markets all over the globe, customers may contact you from different time zones. In fact, they would feel satisfied when you solve your concerns as soon as possible.
Human beings can't answer multiple queries simultaneously, but machines can. Therefore, bots are now dominating the market and have simplified the process with greater efficiency.
However, what can bots do to help businesses deliver better customer service?
It is important to know that if you fail to answer a customer's query quickly, it can lead to a negative experience for them and may result in them never getting back to you. According to reports, 82% of US customers have stopped buying a brand due to poor customer service.
If you don't want to lose customers because of poor support, it's recommended to use AI-enabled chatbots which are available 24/7 to answer customer queries.
You don't need to have any technical knowledge in order to use chatbots. It is possible to create chatbots that are customized for your business using no coding. It's easy to set up and you won't have to worry about customer churn rates. Chatbots can answer multiple questions at once.
Businesses can retain customers by responding quickly to customer queries and solving their problems.
8. Request feedback
Most of the top brands on the market today are successful thanks to feedback mechanisms. The best companies don't sell customers problems, but instead solve them.
Feedback is the best way for your product to be improved and solved. To gain valuable insight from repeat customers, surveys such as customer satisfaction are a great place to start.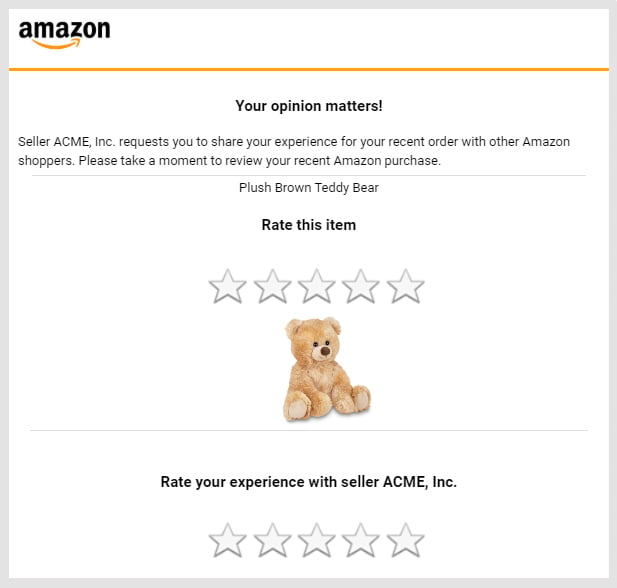 You can provide feedback on the service or product you offer, pricing policies, customer support, and shipping policies. This will allow you to continue improving your business and growing simultaneously.
While the above strategies are great for increasing repeat sales, I recommend not putting all your eggs in one basket. It is important to provide a positive user experience during the entire buying process. Send personalized messages and offers to your customers to show them how much you value their business.
Customers will be more inclined to value your business if you provide value to them.
---
A Happy Customer is a Repeat Customer?
Without making customers happy, it's almost impossible to scale a business. Customers who aren't satisfied with your products will not return to you.
It's important to put all effort and drive your business with a customer-focused approach. You should make them feel valued, special, and show empathy. If you give customers satisfaction and solve their problems, they will be happy to return and you'll benefit from the recurring payments.
---
Final Words
For eCommerce businesses, the repeat buyer rate is more essential than customer retention or churn rate. The more times a company can persuade a customer to buy something else, the higher their potential value grows. This is because, as brand trust grows, repeat purchasers prefer to purchase more things over time.
If you are intending to expand your business into multichannel selling and need an effective tool to manage your store, we recommend LitComemrce – the easiest way to monitor everything of your multichannel store at an affordable price.
Just leave us a message in case you need more information, our support team is always ready to help.
Also, you can join our community for more exciting eCommerce news and tips!