The quest for brand recognition gives us the chills. The procedure is not only difficult, but also aggravating. Efforts frequently fail, and the struggle appears to be never-ending. Whether it's digital marketing or video marketing, there are numerous recommendations for achieving the visibility aim. But, in today's world, how are they assisting? What role does a demo video play in increasing brand awareness in this context?
Demo video has shown to be a successful tool for brands in expanding their reach over time. In this article, we will analyze deeply the role of demo videos in improving brand awareness.
Let's jump right in!
What is a demo video?
A demo video, sometimes known as a product demonstration , is a sort of video in which viewers are given a practical explanation of how to use a product or service.
In the most basic terms, that is the definition. When you're looking for instructions on how to use your new washing machine, for example. A demo video is a video that demonstrates the dos and don'ts of almost anything.
When you're creating one, make sure it's simple to grasp. These are the kinds of things that viewers look forward to seeing. Solve their issues and deal with the problem at hand. That should be the appearance of your demo video.
According to Yansmedia's statistic, they did emphasize the importance of how demo video help in increasing brand awareness, as following: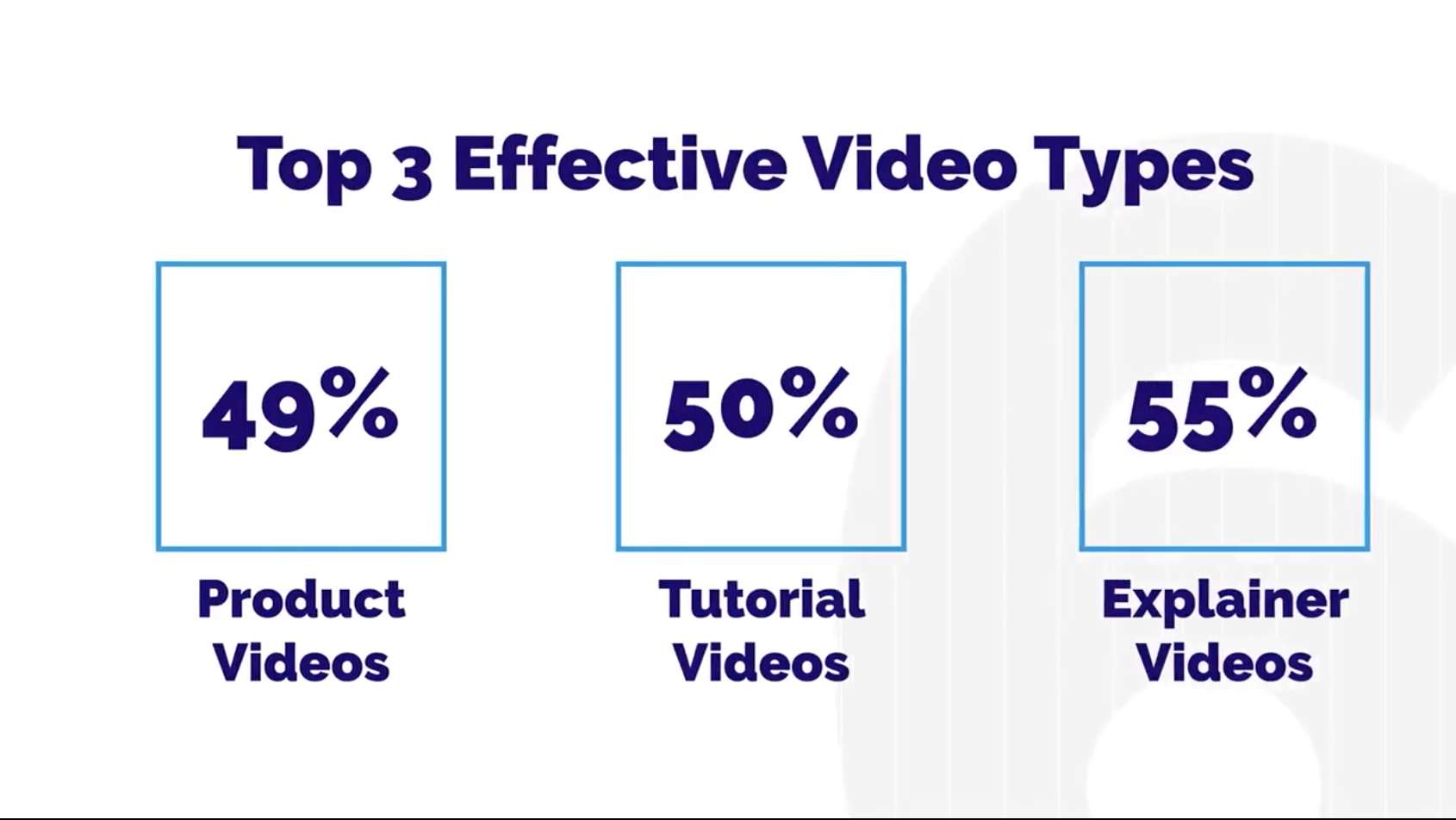 The importance placed on the above illustration cannot be disputed. As a result, investing in demo/product videos is almost certain to pay off.
Aside from that, it's important to pay attention to how viewers find videos. People frequently look for demo videos to clear up their concerns. The picture here emphasizes the user's search behavior.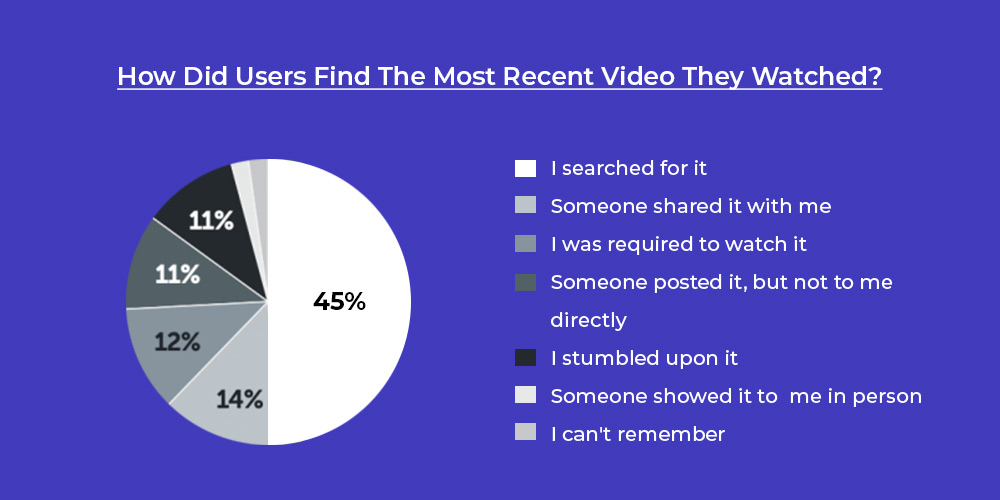 According to Oberlo's research, the following sorts of demo videos are the most popular:
Overview demo is a gist that describe the explanation.
Live demo is the way sellers show live across virtual mediums.
A recorded demo is one in which an instructional video in a step-by-step format.
Why we should use demo videos?
Actually, almost 54% of viewers now expect videos to help them grasp what they're looking. Their audience grows in direct proportion to the brand's visibility and reach. Furthermore, fixing the issue and learning how demo videos assist in increasing brand visibility. Here are a few justifications for your patience.
Easily display product features.
Assist people in making product decisions.
Assist brands in resolving audience concerns and questions.
Help you save a lot of time and money.
Improve consumer engagement with the items.
Assists brands in creating engaging videos.
Also, they aid brand awareness at various phases of the marketing funnel. These videos are taken into account by brands in the following ways:
Brands use these videos as highlighters of the essential context throughout the awareness stage.
At the consideration stage, sellers can provide an overview of the background, which is subsequently communicated across channels.
When demo videos are used during the delight stage, they are descriptive in order to ensure better understanding.
Demo videos are the most effective in increasing brand visibility during conversion. So, what's the rationale?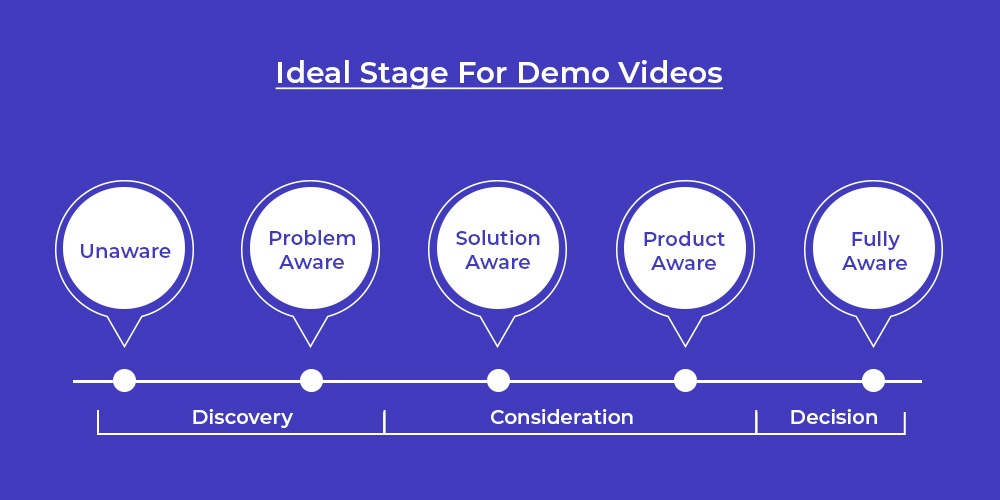 This graphic highlights the important features of consideration stage, and demo videos as well. Demo videos are used to help people solve problems and find solutions.
Moreover, another important reason to use product demo videos is to generate demand. According to studies, 72% of people watch videos to learn more about a product or service. You'll get a better reaction if you use shorter videos to grab people's attention. Hence, this adds to the idea that demo videos can assist increase brand visibility and awareness.
What benefits can we get from demo videos?
So far, we've focused on what a product demo video is and why it's important to use it. The focus will now shift to the advantages of demo videos.
The nicest aspect of using a product demo video is that it conveys the benefits to the audience without being overly promotional. It works as a solution because it explains how each new feature works. Aside from that, it allows you to explain why specific things were done or introduced.
Demo videos are effective at the consideration stage of the marketing funnel, as we've already learned. Therefore, brand loyalists might easily get these messages. Sending them new product demo videos via email or social media prompts can help you entirely win them over. As a result, their trust grows even stronger.
Demo videos are indisputable proof. The only motivating reason is no longer marketing messages. People don't believe these messages until they can see proof of it. First, these videos demonstrate live usage and, second, they walk you through each step. As a result, when people see things in action, they are more likely to believe them.
Demo videos have proven to be effective in increasing brand awareness.
Let's have a look at an example. We're all familiar with Urban Company's provisions, which frequently include demo videos/pictures of how things would look in real life. This entire idea worked in their advantage, and now we all know what it does, and even more importantly, how it works. All of this was accomplished without the need of in person demonstrations. It's all because of the videos.
The biggest advantage of making demo videos is that you can use those demo videos again and again. They're the appropriate choice for conveying the brand's message. You can use all platforms and display videos over again, from YouTube to various social media and websites. These are ageless and relevant for as long as the product is in use.
How to make the product demo videos to be attractive?
Demo videos might be tedious at times, but they can also be entertaining. Here's something you can do to improve the quality of the service you provide.
Make sure to provide them a script that is concise and easy to understand. You should convey the message in 90 seconds.
Rather than stating features, your demo videos should always focus on providing a solution. Once you've done that, you'll notice a significant difference. This is in agreement with the premise that demo videos can help increase brand awareness.
Always keep in mind the goal of your demo videos, such as
1. What – The demo does or what it solves
2. How – The demonstration of how to solve the problem.
3. Why – The demo should entice buyers to come to you.
Your video characters should be relatable to your viewers.
Don't reveal too much information. The videos should explain the process, but you should hold strong and demonstrate that you are the one that adds the "how." Demonstrate that your product is worthy.
Always include a call-to-action (CTA). You don't want to miss out on those leads who come to you but aren't sure where to go.
Make sure you know what you're handing out. Before presenting your product/service to your audience, you should be well-versed on it.
Allow yourself to be creative while designing a video hook for your narrative. People should be drawn to your presentation. Make sure to do so.
Please add a personal touch to them to make them more appealing to your audience.
Before you deliver anything to your audience, do your research. The easiest approach to get started is to ask a lot of questions about anything related to your product. Consider it from the buyer's point of view.
Conclusion
This brings us to the end of this article as well as the demo videos. The point of these characteristics was to show that if demo videos are used correctly, they can improve your brand.
If used correctly in your marketing campaign, product demo videos can be game-changers. The most important feature developing currently is demo videos that help improve brand visibility. And if you get the correct expert aid, it will stand alone and shine.
To get proper counsel on the subject, contact a video marketing agency, as they have the experience to help you. You'll find out what style of presentation to make and what technique to use. I hope this information is useful to you in your journey!
You'll need an efficient selling tool for your multichannel store if you want to expand your online business into other sales channels in order to obtain more customers and a higher conversion rate. Take a look at LitCommerce – the simplest way to keep track of everything in one place.
Please send us a message if you require additional information; we are always happy to assist!
Join our Facebook group for more fascinating eCommerce news and tips!
Best wishes!