To select the appropriate kind of Facebook advertising, it is essential to be aware of the purpose behind your campaign, the operation of Facebook platforms, and the kind of content that works best on the platform. This article will help you to answers two questions: What Are the Different Types of Facebook Ads? And how to Use Them for a Successful Campaign?
Facebook as an advertising platform?
Before developing a Facebook ad, you need to be familiar with Facebook placements such as Instagram, Messenger, Facebook Marketplace, Facebook Shop, and so on. Understanding how and why people use these platforms can assist you in creating the various sorts of Facebook advertisements that will resonate with your target demographic.
Here are a few things to consider while developing a Facebook ad:
User-generated content: Your Facebook advertisement should be one-of-a-kind. It should provide a clear message to your target audience. This will assist you in obtaining a lead for your organization.
Use polls and subscriptions: Your target audience should be able to interact with your Facebook advertising. If you want to prioritize your audience's opinions, try utilizing polls in your advertisements.
Your advertisements should be captivating: Use eye-catching films or graphics in your advertisements. This will allow you to connect with your target audience and pique their interest in your products and services.
What are the different types of Facebook Ads?
Facebook advertisers have a plethora of targeting choices and campaigns from which to select. Businesses of all sizes have been utilizing Facebook advertising to market their products and get the attention of their target audience. When it comes to producing your ad, some of the most common forms of Facebook advertising are shown below. The key to boosting conversions is to choose the proper sort of Facebook ad for your company goals. Dive in to learn more about "What Are the Different Types of Facebook Ads?"

1. Image ads
Through a simple development method, image adverts are ideal for bringing traffic to your website or Shop. These are among the most common forms of Facebook ads. Image advertising allows you to showcase your product, service, or business with a single eye-catching image.
Image advertising may be seen in a variety of places on Facebook, including the Facebook newsfeed, Instagram newsfeed, Messenger, and the Audience network. You may also utilize Images advertising to:
Increase the number of people who know about your product: Choose an appealing product image to entice the audience to learn more about it.
Deliver a clear message: Image advertisements assist you in conveying a straightforward message. People can grasp the ad's aim by looking at it.
Generate traffic to your website: If you want to drive a lot of traffic to your business, a basic picture ad could be a good option for you to get cheap hits.
Using an image to display your product helps build curiosity in your customers' minds regarding the product, brand, and business.
2. Video advertisements
Facebook video advertisements are changing the way companies communicate their stories. It is now simpler to connect consumers with your brand through an interactive video experience.
Facebook video advertisements: assist you in informing your target audience about the benefits of your products and services. Video advertising, on the other hand, maybe useful for product demonstration, brand promotion, prospecting new consumers, and much more. These sorts of Facebook video advertising are typically seen in
In-stream videos: You may design an ad that plays before, during, or after the streaming video that the majority of your target audience sees on Facebook or Instagram.
Facebook and Instagram Stories: Using our simple templates in Advertisements Manager, you can transform your current videos into ready-made story ads.
In-feed: The majority of consumers see a Facebook video ad while scrolling through their newsfeed.
According to a recent poll, 90 percent of respondents believe that watching videos helps them make purchasing decisions. As a result, you must ensure that your movie can deliver its messages within the first five seconds of playback. Videos successfully capture the user's attention and make the product visually appealing.
3. Carousel ads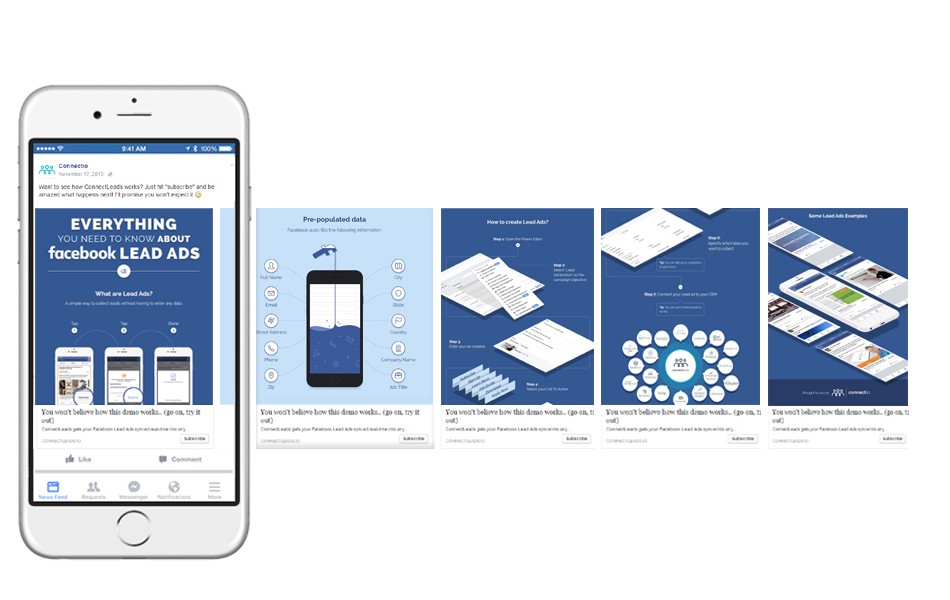 Use the entire carousel to tell your brand's story: Facebook Carousel advertisements provide background, facts, and encouragement to your audience to take care of your goods. A carousel ad can have up to ten cards.
The best methods for carousel advertisements are:
Considering to use photos or videos that are related to one another: When using videos in your carousel ad, the square (1:1) aspect ratio is advised for each clip
Utilize all the carousel elements to tell your story about your brand: Carousel ads contain details that provide the context, information and encourages your customers to take care of your brand. You can utilize up to 10 cards in a single carousel advertisement.
Contact your clients: Use attractive images or videos to reach out to the public and convert viewers to potential customers.
Combine with landing pages: Your goal should be to direct users to a particular product in order to increase the number of sales.
4. Dynamic product advertisements
Dynamic Product Adverts are ads that are tailored to the specific needs of each individual customer. As a result, an advertisement becomes more valuable, informative, and effective. Dynamic advertisements are adverts that are served to people based on their interests, purpose, and behaviors. For instance, if a customer expresses interest in a product from the catalog, Facebook will instantly create an ad for that person and deliver it to their mobile, tablet, and desktop devices.
Dynamic ads can help you:
Find new buyers: Reach a new customer base that has shown enthusiasm for your product or business.
Customized advertisements: Deliver the relevant content and content to your customers based on their behavior and preferences.
Retargeting: Send your visitors on your website or in your Shop and remind them of the products or services they're interested in.
5. Collection ads
Collection advertisements are a form of Facebook ad that allows users to seamlessly transition from discovery to purchase. In a grid-like arrangement, each collection ad features a main video or image with four smaller supporting images below it. Customers will be able to touch on your collection ad to browse or learn more about the product or service without ever leaving Facebook or Instagram. The collection advertising have been created with mobile consumers in mind.
The collection ads are suitable to:
Brand awareness: If you are unfamiliar with Facebook ads, then Collection ads are the ideal choice for your company. They aid customers in understanding more about your services and products by showing the images of your product in bulk.
A seamless browsing experience for mobile devices: Collective ads are specifically designed to be viewed by mobile users. Therefore, users who click on your advertisement via mobiles are able to browse other products or read about your brand in full-screen mode.
Present your catalog of products: You can include images of multiple items in your advertisements to show off exclusive products and encourage the purchase of multiple items.
6. Lead ads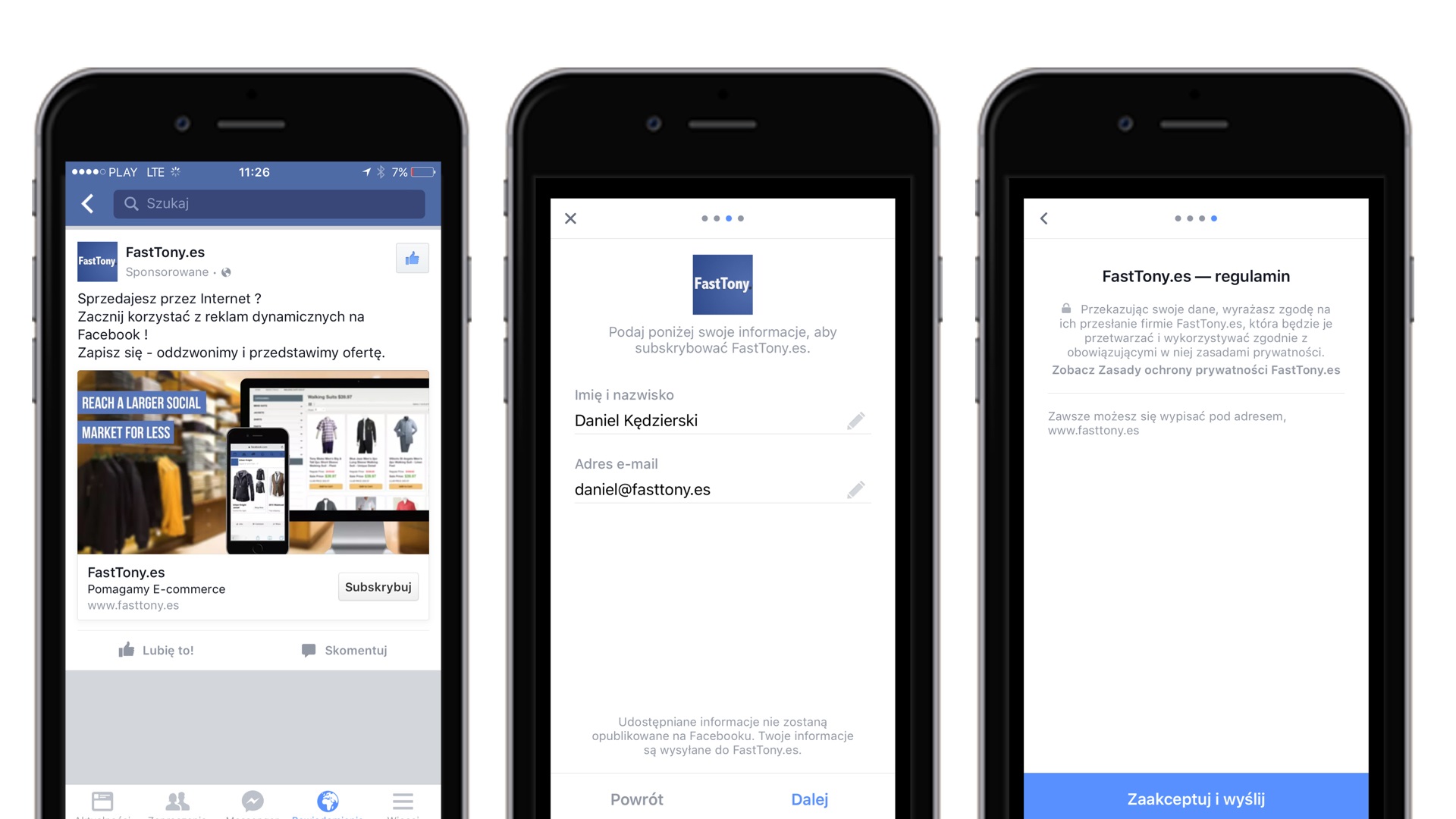 Many consumers want to hear from your company, yet filling out forms might be difficult at times. The technique of generating leads with Facebook lead ads is simple. People can tap your ad to be taken to a product description form, where you can collect information such as their name, email address, phone number, and more. You include a Call to Action button in the lead advertising, such as "Shop Now," "Subscribe," or "Learn More."
Lead ads can be used to:
Get subscribers and prospective customers for your company.
Create your customer's details for future interactions.
Know the preferences and habits of prospective clients.
Inspire people to join your programs, or inform them of the latest new features.
A Lead ad can be created using Facebook Ad Manager or via a Facebook Page. Lead advertising can be found in places like Facebook News Feed, Facebook Stories, Instant Articles, in-stream videos, Instagram feed, and Instagram Stories, among other places.
7. Instant experience ads
Instant Experience advertising are an enhanced version of Facebook's Canvas advertisements that allow businesses like yours to graphically communicate their brand narrative. You may use photos, videos, product carousels, form fill-outs, and product tags in these sorts of Facebook advertisements.
The following are some of the most common uses for instant experience ads:
Capturing the attention of your viewers: Instant experience ads are specifically designed for mobile devices. They are therefore fast-loading. They are available in any format, including video, single image carousel, collection, and a single image.
Highlight your products: Create engaging visual experiences for your customers. Now, you can join your catalog with the selected templates to access additional options.
Include more information in your advertisement: The ads will appear all over the place, i.e., on Newsfeed, Facebook and Instagram stories feed, Messenger, and more. Therefore you can add additional details to your ad in order to improve the user experience.
How do you choose the best type of Facebook ad?
After looking over all of the different types of Facebook advertisements, you might be wondering which one is best for your business.
Don't worry, we've compiled a list of the most important things to keep in mind while producing your Facebook ad. This will assist you in selecting the appropriate collection of Facebook ads for your campaign:
1. Define your campaign goal
Make sure you establish your campaign's goal before you start producing your Facebook ad. Do you want to increase the number of visitors to your website? Increase the number of people who know about your product or increase the number of people that convert on your website?
There is a different campaign for each of your goals. When you wish to advertise your website or increase the number of visits to your website, conversion aim, for example is a good choice. Alternatively, if you're new to Facebook advertisements, your goal can be to educate your clients about your product. In this instance, you should instead focus on raising awareness.
2. Find out what options you have.
You can start looking for different types of Facebook advertising once you've selected which ad campaign best meets your goal. Choose the ad type that you believe is best for your campaign. If your goal is to generate leads from your consumers, for example, you can choose from the following Facebook ads:
Clicks to Website
Website Conversions
Lead Generation
Offer Claims
3. Find the right audience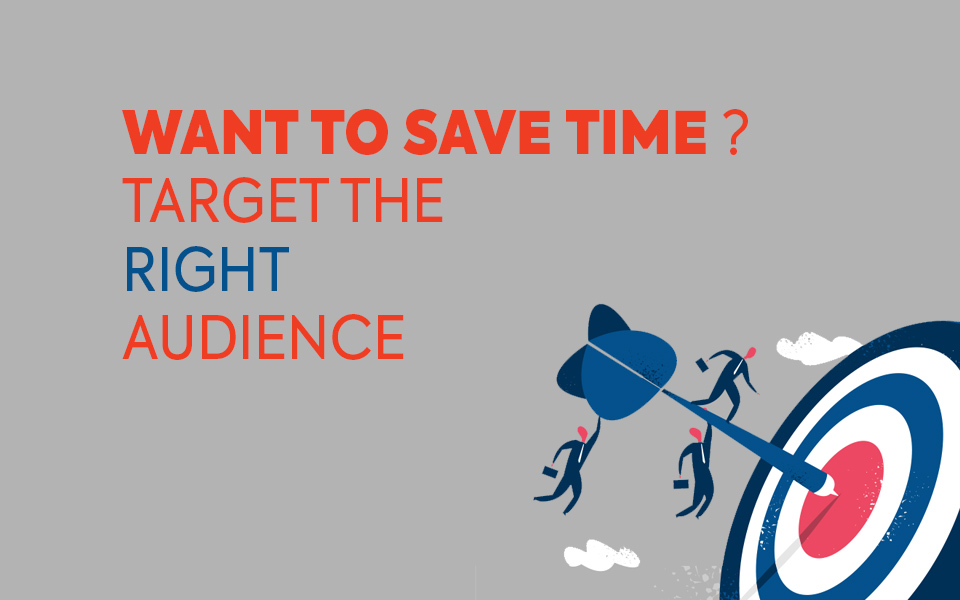 The main goal of Facebook ad targeting is to discover people who found your company intersting. Once you've published your Facebook ad, Facebook will show it to those who are most likely choose your product. You may also use three audience selection methods to further target your ad delivery:
The target audience is: You can categorize an audience based on age, hobbies, region, and other factors.
Custom Audiences: Retarget people who have interacted with you at least once.
Lookalike Audiences: Reach out to new people with similar interests to yours.
What Facebook advertising creative could bring to your company
Because of its large number of active users, Facebook is a fantastic platform for businesses to reach out to potential clients. Having said that, you can now create leads and convert your visitors into potential purchasers using a variety of advertising campaigns using the various sorts of Facebook advertisements available to your business.
And, if you're searching for a solution to increase shop management productivity, a multichannel selling tool like LitCommerce can be quite beneficial. LitCommerce can help you simplify your management system so you can easily monitor everything.
Please contact us if you require any further information. We are always willing to assist.
You can also join our community to get more fascinating eCommerce news and advice.