Introduction
Etsy is a growing marketplace where you can find new opportunities every day. With the booming of eCommerce during the Pandemic time, Etsy has become the best option for merchants around the world to make money online. However, there is a lot to take care of if you really want to start an Etsy store. From opening a new store, choose a suitable niche and products to implement marketing strategies and much much more.
To help you get a better understanding of Etsy and a mindset so your store can thrive on Etsy, this article will help you to answer the very first question you should ask yourself – What to Know Before Starting an Etsy Shop?
Keep reading to get:
A bit about the Etsy fee.
5 tips you should know before starting your own Etsy shop.
Real store examples and key takeaway.
Etsy overview
Let's start with a bit of Etsy. Etsy is one of the few online marketplaces that create opportunities for selling and buying vintage, homemade items. This distinctive kind of product has set Etsy apart from Amazon, eBay, or Walmart. Most successful products from Etsy are special, reflect their sense of style, or represent a meaningful occasion. Indeed, according to The Motley Fool, 88% of Etsy shoppers claimed that there's no way they can find any similar product from Etsy elsewhere.
According to Builtwith, this E-market has more than 81.000 active users and it's getting bigger day by day.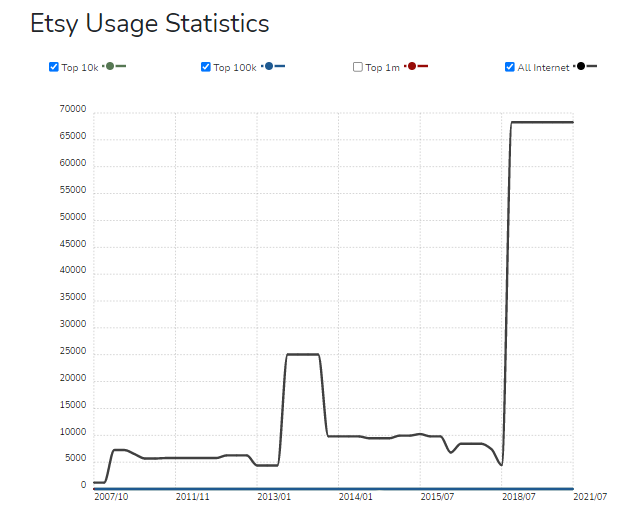 Many merchants choose to go with Etsy because of its affordable price. In fact, you can easily open a store for less than $50. It's quite straightforward to create a new Etsy store, simply follow this guide for a fully Etsy store in 10 steps.
Before starting an Etsy shop, it's important to consider the fees you will need to pay Etsy for your new store.
How much does it cost to start an Etsy shop?
| | |
| --- | --- |
| Type of fee | Amount |
| Subscription fee | Free or $10/month |
| Listing fee | 20 cents per listing |
| Transaction fee | 5% of total cost per transaction (Etsy payment only) |
| Payment processing | Depending on your country (check out here) |
| Advertising | 12% or 15% depending on annual revenue |
Etsy's fee is quite cheap compared to other marketplaces such as Amazon, eBay, or Walmart, especially the listing fee, you can save a lot of money with Etsy. If you need more detail about the Etsy fee, check out How Much Does It Cost to Start an Etsy Shop?
What to Know Before Starting an Etsy Shop?
If you don't know how to start your first Etsy shop, don't worry! Just start and you will learn on the way. But before getting into the detailed plan for your Etsy shop, let's go through 5 tips to help set the fundamental mindset as an Etsy seller.
1. Choose your Etsy niche
A business niche is a specialized or focused area of a broader market that your business serves specifically. For example, you may sell toys made of wood, handmade train (toy), or restaurant wood lamps… Finding a niche means you go deeper into the market to search for a small, but a potential group of customers who have the same demand and are willing to buy your product.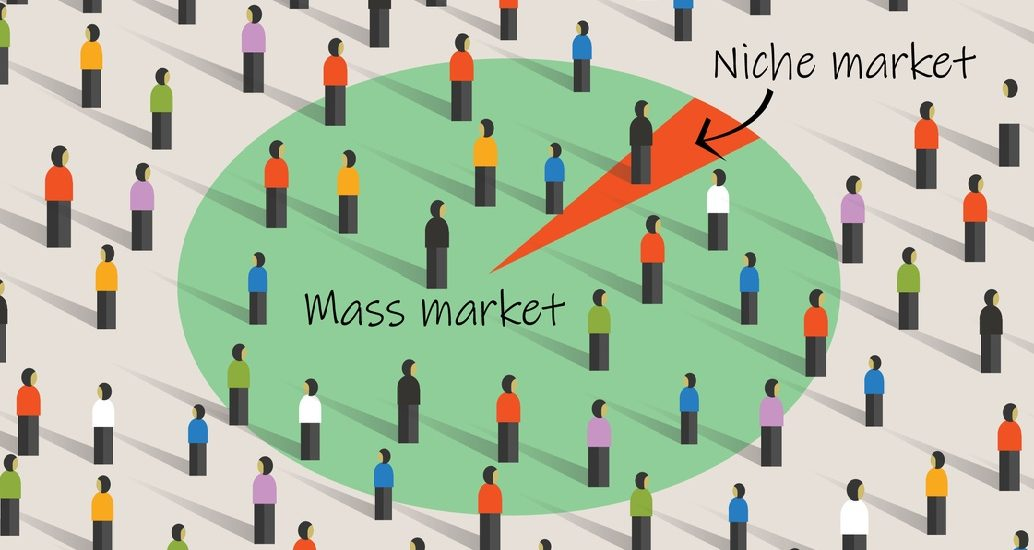 Whether you open a business in a unique, creative industry or a saturated market, it is crucial to set yourself apart from the competition to win over your audience. A good market niche will be a great help for you. Additionally, creating a business in a niche market brings you the ability to raise your product price and service to grow your Etsy shop. Moreover, if you are one of the leaders of your niche, it's super beneficial for your E-store. That can be extremely lucrative and gives you the chance to become the expert and thought leader in your field.
How to find your own Etsy niche?
Determining how you stand out: Your niche is somewhere in the middle of what you are good at and what your competitors don't have. It's lucky for you if you are one of the few who sell products in your niche. Try to be an expert and professional so you can not only gain trust from customers but also increase brand awareness among your potential shoppers.
Go further with your niche: Sometimes you may follow a niche that is already being targeted by other companies. This is when you will need to put in more effort to improve your marketing strategy and narrow down your niche. You can do this by looking at your competitors and doing keyword research. Remember to target a high-volume keyword your competitors don't use in their marketing strategies.
If you need more ideas on Etsy niche, check out Top 7 Best Selling Items on Etsy for New Sellers in 2021
2. Pick your Etsy shop name
Your Etsy name is the soul of your business. Hence, take your time to come up with a good idea. Here are few tips for choosing your store name
Make sure it reflects your business
Many businesses choose to name their store based on what they are selling. This way, you show customers what to expect and also bring consistency throughout your Etsy store. It is simple yet direct and you can easily impress your buyer from the very first time.
You can pair your product name with an adjective that reflects your business and your sense of style. Names like these can be suggestive, descriptive, and emotive, and a little good old-fashioned clarity never hurts.
For example, if you sell Toy, it could be Wooden Toy. If you sell T-shirts, it can be Unique T-shirts, Homemade T-shirts…
It's a must to name your Etsy store different from all the other stores. Etsy doesn't allow duplicate names unless they're altered just enough to be deemed original. Additionally, you should get an online store with that same name if you want to impress customers when they come to check your E-store.
Use your name could be a good idea
If you aim to sell different types of products, using your name or someone else's name as your business name can make it really simple for you to get a catchy name. This naming method doesn't limit you by product type. Thus, you can grow your products over time without having to create a new store or change your business name.
Here are a few examples for you:
ShopCollinGarrity, a shop owned and operated by designer, woodworker, and minimalist – Collin Garrity
JenniferCasady, a shop specializing in unique handmade jewelry from Jennifer Casady
3. Research your product and your competition
What to Know Before Starting an Etsy Shop? After choosing your niche and your products, it's time to do a bit of research. To start selling on Etsy, you need to be aware of who your competition is, what are they selling, and what idea and strategy you want to learn from your rival.
If you enter a niche with just a few competitors, it's your lucky day. However, finding a good niche doesn't mean you will be successful. You need to dig deeper and find out what's the secret of your competition and apply it to your business. Also, keep track of what and how other stores in your niche sell from the early state so you can learn from them and move quicker.
A list of aspects you should focus on:
Products: What are their products and what is special about them?
Marketing strategy: How are they running their marketing campaigns? Are they effective?
Appearance: How do their stores look? Can you pick up anything for your store?
Customer service: Go into the store, ask them as a customer. Find out their process and learn from that.
4. Prepare your Etsy marketing strategies
What to know before starting an Etsy shop? After choosing your favorite niche with a collection of products and naming your Etsy store, it's time to put your effort into marketing. Etsy marketing strategies will bring your product and business closer to customers and help you understand them more. As a result, you will be able to get closer to your potential shoppers and promote your company to gain more trust.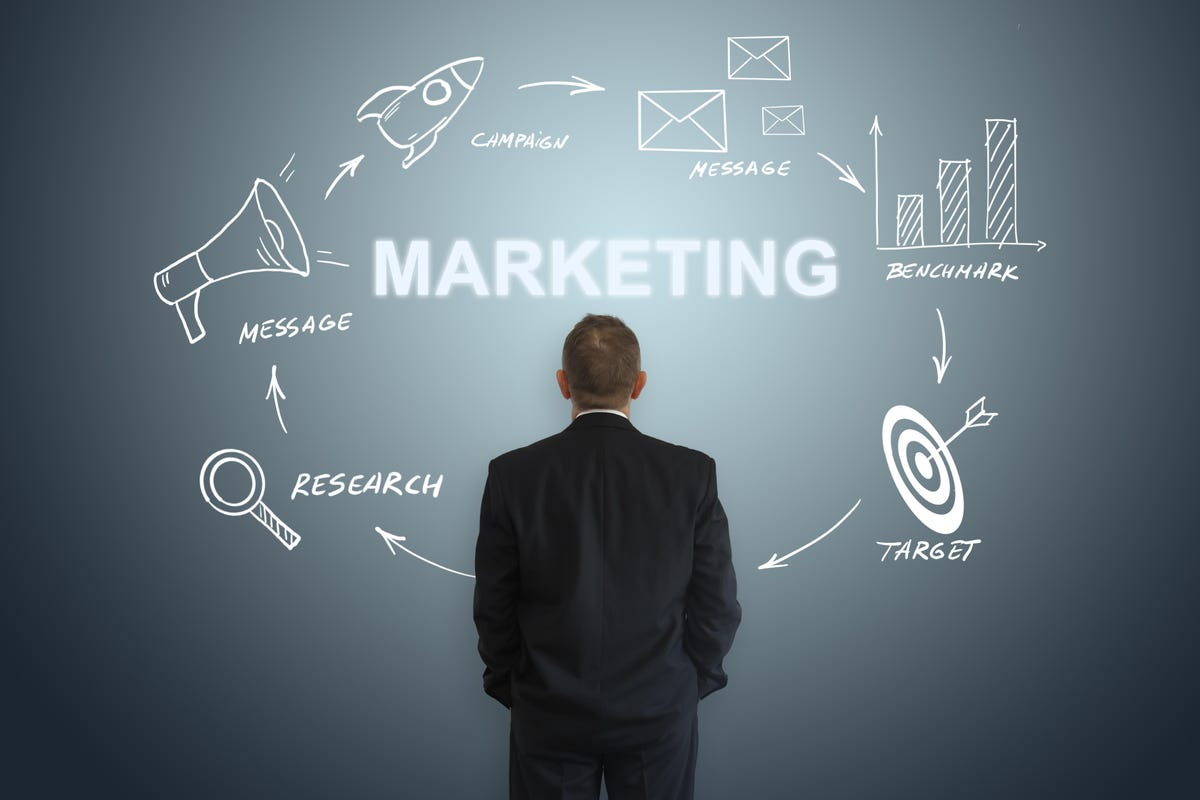 In addition to Etsy, there are tons of channels where you can apply your marketing strategy to reach more customers and also raise brand awareness for your online store.
When it comes to promoting your product on the Etsy platform, keep in mind that there are two main ways to use Etsy for your marketing strategies, including Etsy SEO and Etsy Ads.
Etsy has hundreds of millions of visitors every month from customers searching for one-of-a-kind handcrafted items like yours. Hence, it's important to optimize SEO for your Etsy store so shoppers can find your store easily. The very first thing you should know is matching your keyword product with an Etsy search query, the part of the search process where Etsy matches a shopper's search to relevant products. This means that your listing title and tags, categories, and product attributes are structured around keywords.
As you can see, all the product detail (title, description, attribute) is built around a certain keyword that represents the customer's needs. This way, you tell the Etsy search engine what you are selling specifically and when a customer searches that keyword, there's a high chance they can find you at the top result.
SEO is free and brings organic traffic but Etsy Ads allows you to invest your money to reach more customers and promote your business. Just like Google, you will pay whenever a customer clicks in. However, unlike other advertising platforms, there's no direct control over the cost per click.
Using social media to get you more customers is advisable if you want your Etsy store to thrive. In this case, Pinterest and Facebook are the two which are perfectly suitable for promoting your Etsy shop.
Etsy and Pinterest have a lot of things in common. For example, just like Etsy, a customer goes to Pinterest to find something special and fit their sense of style. Pinterest is also a very engaging shopping platform, with 89 percent of users looking to buy ideas, and other 47 percent going explicitly to shop on the platform. Make use of a Pinterest pin, SEO and Ads effectively could create a new stream of customers visiting your store every day.
5. Get a separate Etsy bank account
This is a small tip but super effective. Opening a brand new bank account separate from your personal account will bring great help to clear your mind when it comes to financing management.
Apparently, you want to keep the business out of your personal zone, you don't want your investment, profit, or revenue of your Etsy store to be at the same account as your rent, salary, or payment. Surely, that will bring you more troubles and chaos than is convenient. Also, a separate bank account lets you view the process in a financial glance. Meaning you can keep track of everything just by following transactions that appear from the account.
It's evident to show your process. Whether you lose or make money online, it will help you to stay alert and also motivate you to move forward. Moreover, a separate bank account will benefit when you need to pay tax – no doubt, otherwise, you might put yourself into a mess when trying to clear out the tax.
Start selling on Etsy today!
That's what you need to know before starting an Etsy shop. Keep these 5 tips in mind while moving forward to get the best result from selling on Etsy. It is time to start your journey, there's a lot you need to know, but just go ahead and do it, you'll learn from your mistakes.
If you are trying to find a way to sell on multiple channels so you can reach more customers and struggling to build your own management system, we recommend LitCommerce – the easiest and affordable solution for any merchant who wants to effectively manage everything in just one place. Leave us a message if you need more info
Also, join our community for more exciting eCommerce tips and news. Good luck!