Shopify Plus Amazon Integration
Selling on Amazon with Shopify Plus has never been easier. LitCommerce's Shopify Plus Amazon integration helps you automate the whole management process, and manage multiple stores from one dashboard. No technical skill required. Try our Free Forever plan now.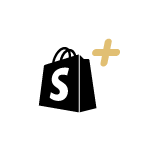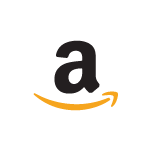 How to Integrate Amazon with Shopify Plus
Step 1: Connect to Amazon
Select Shopify Plus as your Main Store then choose Amazon as the marketplace you want to sell on.
After that, you can connect to other marketplaces on your account dashboard.
Step 2: List products on Amazon
Select products from Shopify Plus to list on Amazon or vice versa. Products listed to your sales channel will be stored in the tab Draft. You can edit products before publishing them live on Amazon.
Step 3: Enable sync
The products details such as product name, inventory, price, images, etc., are regularly synced from your store to marketplaces and vice versa.
Step 4: Manage orders
When you enable the Order Sync feature, your Shopify Plus store will instantly receive all order details from Amazon. You can review and fulfill them alongside orders from your online store, conveniently in one place.
Shopify Plus Amazon Integration Video Tutorial
Listen to our expert introducing you on how to integrate Shopify Plus with Amazon. Everything will be completed within 4 simple steps and a few clicks.
The Most Easy-To-Use and Affordable Multichannel Selling Solution
Multichannel Connect

Effortlessly connect with multiple sales channels and manage inventory, prices, and orders within a single dashboard. No technical skill is required.

LitCommerce QuickGrid

LitCommerce QuickGrid is a spreadsheet-style interface that lets you view, edit and manage all listings on a single screen. You can edit products individually or in filtered groups and create rules to bulk update products with Templates and Recipes.

LitCommerce LiveSync

LitCommerce LiveSync establishes a near-instant sync of product listing, orders, pricing and inventory between your store and your sale channels.

Integrated Order Flow

Import your sales channel orders directly into your eCommerce platform's orders page. You can manage and process orders effectively in one place.
Pricing That Suits All Business Sizes
Start For Free. No Credit Card Required. No Setup Costs.
20 Listings
Multi Channels
No Price/Inventory Sync
No Orders Sync
1,000 Listings
3 Channels
Price/Inventory Sync
Unlimited Orders Sync
2,000 Listings
4 Channels
Price/Inventory Sync
Unlimited Orders Sync
5,000 Listings
5 Channels
Price/Inventory Sync
Unlimited Orders Sync
10,000 Listings
6 Channels
Price/Inventory Sync
Unlimited Orders Sync
(*) Number of Product Listings count towards the total number of listings on all connected sale channels, not on products you have on your mainstore.
Need a Custom Plan? Please contact us.
Want to Integrate More?
Besides Shopify Plus Amazon integration, you can sell on multiple sales channels at once and manage all data in one single place.
Why Choose LitCommerce
1. Born with Simplicity

LitCommerce streamlines the process of multi-channel selling for every merchant. You can start selling everywhere with simple clicks, a smooth operation and detailed instructions along the way.

2. Made Affordable for All Sizes

LitCommerce goes with diverse plans including a free plan and reasonable prices, with an aim to help every business benefit the most from multi-channel selling.

3. Built on 10-Year Proven Success in the Industry

LitCommerce is developed by the team behind LitExtension – the world's #1 Shopping Cart Migration Expert. With 10-year experience in dealing with eCommerce data and platform structure, we aim to provide a comprehensive solution for merchants to sell across various channels with ease.

4. Center Around Customers

LitCommerce puts our customers first and at the center of everything we do. We develop a product that solves your problems and provides service that you can rely on, via phone, ticket, live chat or email.
Who We Truly Are? Let Our Customers Define
Take the very first step to effectively expand your online business with our multichannel selling solution.

–Rodrigo – CEO of Bien Hecho–
Get Started with LitCommerce!
Take the very first step to effectively expand your online business with our multichannel selling solution.
All-in-One Listing Service
Save time for more important tasks by letting our integration experts take care of your manual listings from beginning to end.