Squarespace Reverb Integration
LitCommerce provides the simplest solution for integrating Squarespace with Reverb, empowering you to sell on Reverb with your Squarespace store while managing all data from one dashboard. Our Free plan is available for SMBs. Let's unlock new possibilities for your business today.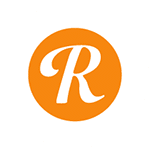 How to Integrate Reverb with Squarespace
Step 1: Connect Squarespace to Reverb

Select Squarespace as your Main Store then choose Reverb as the marketplace when you want to sell Squarespace products on Reverb.

After that, you can connect to other marketplaces on your account dashboard.

Step 2: List products on Reverb

Select products from Squarespace to list on Reverb or vice versa to import Reverb listings to Squarespace. Products listed in your sales channel will be stored in the tab Draft.

You can edit products before publishing them live on Squarespace and Reverb.

Step 3: Enable sync Squarespace and Reverb inventory

Squarespace Reverb inventory management has never been easier with Squarespace Reverb inventory sync. The product details such as product name, inventory, price, images, etc., are regularly synced from Squarespace to Reverb and vice versa.

Step 4: Manage orders

When you link Squarespace to Reverb, your Squarespace store will instantly receive all order details from Reverb.

You can review and fulfill them alongside orders from your Squarespace store, conveniently in one place.
Pricing That Suits All Business Sizes
Start For Free. No Credit Card Required. No Setup Costs.
20 Listings
Multi Channels
No Price/Inventory Sync
No Orders Sync
1,000 Listings
3 Channels
Price/Inventory Sync
Unlimited Orders Sync
2,000 Listings
4 Channels
Price/Inventory Sync
Unlimited Orders Sync
5,000 Listings
5 Channels
Price/Inventory Sync
Unlimited Orders Sync
10,000 Listings
6 Channels
Price/Inventory Sync
Unlimited Orders Sync
(*) Number of Product Listings count towards the total number of listings on all connected sale channels, not on products you have on your mainstore.
Need a Custom Plan? Please contact us.
Bring Channels to a Single Dashboard
Live Sync

The LitCommerce LiveSync establishes a near-instant sync of product listing, orders, pricing and inventory between your Main Store and your sale channels.

Multichannel Connect

Effortlessly connect with multiple sales channels and manage inventory, prices, and orders within a single dashboard. No technical skill is required.

Integrated Order Flow

Import your sales channel orders directly into your eCommerce platform's orders page. You can manage and process orders effectively in one place.

QuickGrid

QuickGrid is a spreadsheet-style interface that lets you view, edit and manage all listings on a single screen. You can edit products individually or in filtered groups and create rules to bulk update products. 
See What You Can Integrate with Reverb
Popular Questions About Squarespace Reverb Integration
Not seeing your question listed here?
Contact us
for the quickest answer.
Can you connect Squarespace to Reverb?

Definitely YES. Both Squarespace vs Reverb allows connecting with each other. You can connect them manually or using LitCommerce – a multichannel selling software to help you to add an Reverb store to the Squarespace website.

With LitCommerce, you only need 6 detailed steps to integrate Squarespace with Reverb:

     #Step 1. Add LitCommerce app on Squarespace

     #Step 2. Connect Squarespace to Reverb

     #Step 3. List Squarespace products on Reverb or vice versa

     #Step 4. Edit Reverb listings

     #Step 5. Enable Squarespace Reverb sync

     #Step 6. Integrate Squarespace Reverb order flow

If you have any specific requirements, feel free to contact our support team for more consultation.

How do I sync my Squarespace inventory with Reverb?

One of LitCommerce's advanced features is to make it simple to synchronize your inventory between Squarespace and Reverb. On the sidebar menu of your LitCommerce dashboard, select Channel Settings to access Reverb. You can use the Inventory Sync feature there to set the Inventory Rules. LitCommerce will automatically sync Squarespace and Reverb inventory on your behalf.

Squarespace and Reverb: Which one is better?

Despite the fact that Reverb is less expensive and easier to use, Squarespace has more advantages in terms of domain and URL structure; eCommerce features; design flexibility; Help and Support. If you require an eCommerce platform that will support your business both when you first start selling online and as your sales grow, Squarespace wins out. However, Reverb is still a great alternative if you want to sell fast.

In addition, in case you are considering expanding your business, why not integrate Reverb and Squarespace to use both? Don't worry about Reverb Squarespace inventory management, LitCommerce will help you to control both of them in only one dashboard. Check Out or Contact Us for more consultations.
Is selling on Squarespace worth it?

No matter how big your company is, Squarespace is always a worthy choice to take into account. One of the elements that contribute to user trust and reputation-building is its scalability. The eCommerce platform offers maximum satisfaction even for huge stores with an astonishing number of add-ons and integrated functionalities.

How much does it cost to integrate Squarespace with Reverb?

LitCommerce focuses on providing a plugin that is both affordable and effective. The cost for Squarespace and Reverb Integration is totally FREE.

However, the Free Plan does not get you access to other potent features like Synchronization or QuickGrid,… In case you want to use these features, you need to pay for a more advanced plan depending on the number of products you sell. The price ranges from $29/month to $149/month and is paid monthly or yearly.

In the year-end sale, you can get a 30% discount for yearly payments. Don't forget to check out as soon as possible to get this opportunity right now!
20+

Supported Marketplaces

20K+

Customers Worldwide

60+

Countries Served

4.9*

Rating from Merchants
Why Choose LitCommerce
Born with Simplicity

LitCommerce streamlines the process of multi-channel selling for every merchant. You can start selling everywhere with simple clicks, a smooth operation and detailed instructions along the way.

Made Affordable for All Sizes

Besides a free plan available, LitCommerce goes with diverse plans at reasonable prices. Our goal is to help every business benefit the most from multi-channel selling.

Dedicated Support

Our dedicated team of experts is here to guide each and every seller along the way. We pride ourselves on providing personalized support tailored to specific needs, via live chat or email.

Centered Around Customers

At our core, we put our customers first and continuously strive to meet their evolving needs. We actively listen, update our tool regularly, and enhance our capabilities to ensure your satisfaction.
Success Stories
"We originally started with an Etsy store that had over a hundred items, all unique handmade, artist handmade. And we want to make sure that the following stores and marketplace that we joined – we were able to sync our product inventory as well as pricing and attribute. BigCommerce has a LitCommerce app which allows us to set up and install quickly with just a couple of clicks…"
Mr. Rodrigo, CEO of Bien Hecho
Choose Squarespace Reverb Integration to Grow
Supercharge your sales with LitCommerce Squarespace Reverb integration. Expand, dominate, and conquer
multiple channels effortlessly. Maximize your business potential now!