The first step after creating an account is to connect with your Main store. Your Main store will be the source for importing products and where all orders on marketplace channels will be imported to.
On the Source Store Setup Page, choose your eCommerce platform. LitCommerce currently supports BigCommerce, Shopify, Magento and WooCommerce.
Click on your current platform to continue.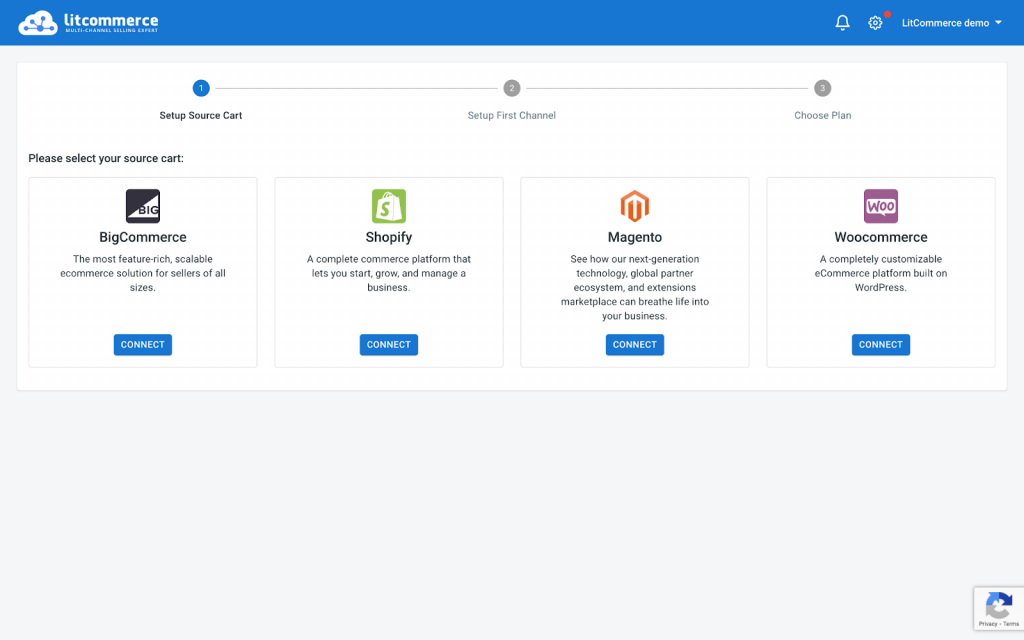 The app will show the information you need to enter, along with a video tutorial or document to help you with it. Follow each platform's specifications to easily integrate with your store. For example, BigCommerce needs API Path, Client ID and API Token.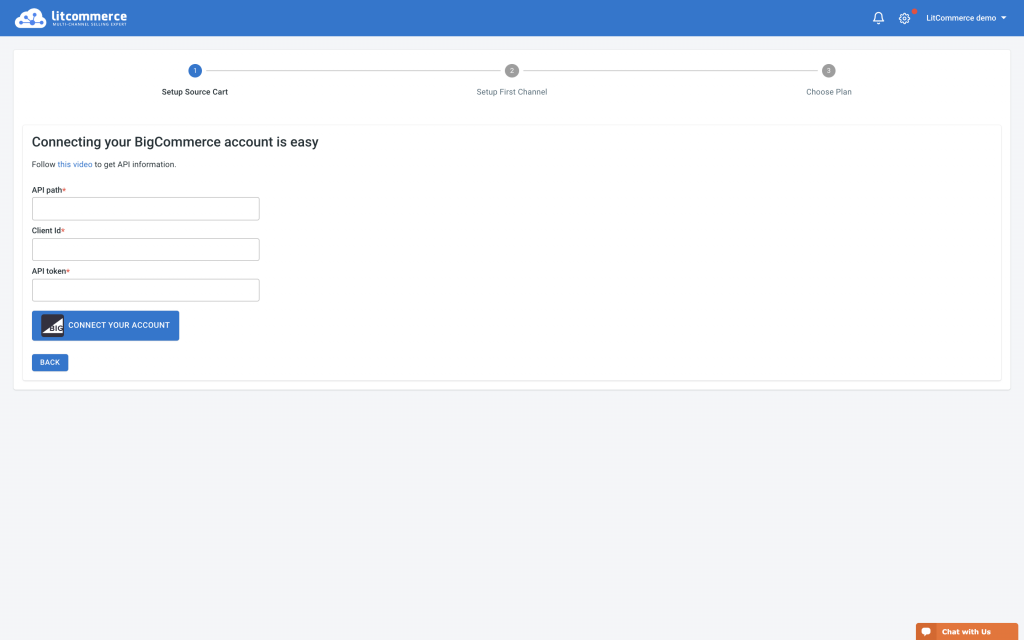 If you want to connect your WooCommerce store, please install the LitCommerce plugin by logging in to your WooCommerce dashboard and go to Plugins > Add New and search for LitCommerce. After that, just follow the instructions inside the plugin.
Note: if you want to change your Mainstore after successfully setup a connection, you will need to Close your account and restart setup steps. The reason for this is Mainstore operates like a central system, if you change it you will change everything of current setup, including central catalog, linked products, sync setups and orders.