Connect a new marketplace channel #
After connecting your Main store in the Source Cart setup page, you need to select the first selling channel you want to integrate with.
Currently, LitCommerce allows you to connect to 6 marketplaces including Amazon, eBay, Etsy, Wish, Google Shopping and Facebook. Make sure you have an active account on one of those marketplaces before you can connect with LitCommerce.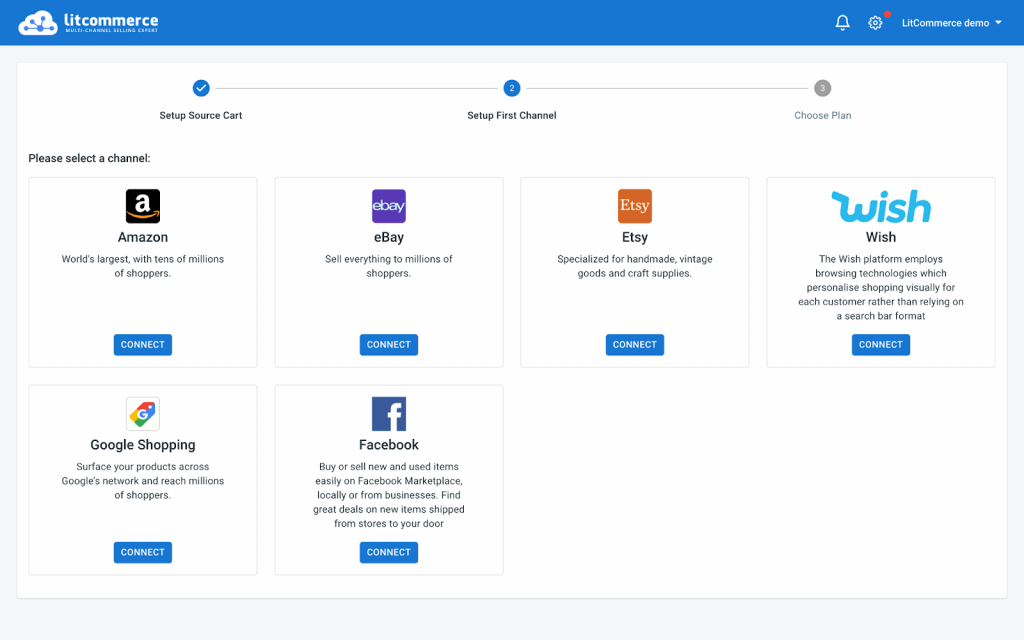 Note: You can connect to only one marketplace on the initial setup page. After that, you can add as many channels as you wish from the LitCommerce dashboard.
Check out the guide below for video instructions on how to integrate each marketplace channels to LitCommerce.