To export orders and products, go to Export data from the left sidebar menu and click on Product or Orders.
Export orders #
You can specify a date range of the orders you want to export. The CSV file will contain all orders within your specified range, along with the information related, such as channel, order number, products purchased, customer information, and more.

After you click on Export Products/Orders, LitCommerce system will generate your CSV file, which will take a moment to complete. When your file is ready, you will receive a notification on the right side of the header menu. The notification will also include the link to download your file.
Export products #
LitCommerce allows you to export some data fields to CSV files for ease of management. Those fields include your products and orders.
To export your data, go to Export Data from the left sidebar menu.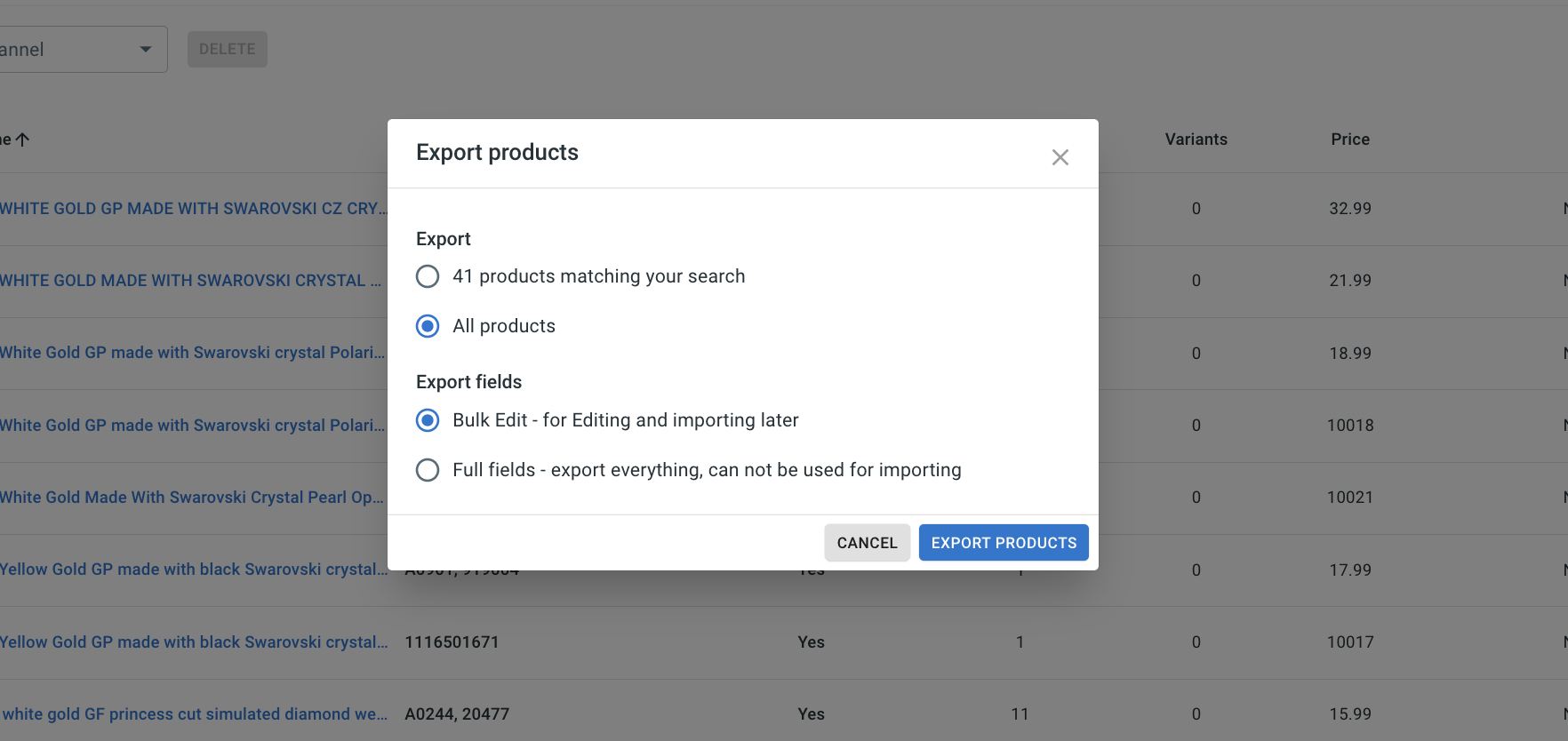 You can choose to export all product data or just the template. Exporting all data means you will receive a CSV file with all of the products in your LitCommerce central catalog, along with their attributes. If you choose to export only a template, you will get a file with only the names of the attribute, and you'll have to fill in your products and their corresponding attributes manually.