Before you can list your products on Amazon, make sure you completed the steps in the Basic & Setup section:
How to list products on Amazon #
Step 1: Select products #
After you've imported all of your items from your main store, you may proceed to establish your Amazon listings.
To list items on Amazon, first go to All products on the left sidebar menu.

Next, choose the listing you wish to publish on Amazon, click List Products on Channel and select Amazon. then, LitCommerce will create Amazon draft listings for selected products.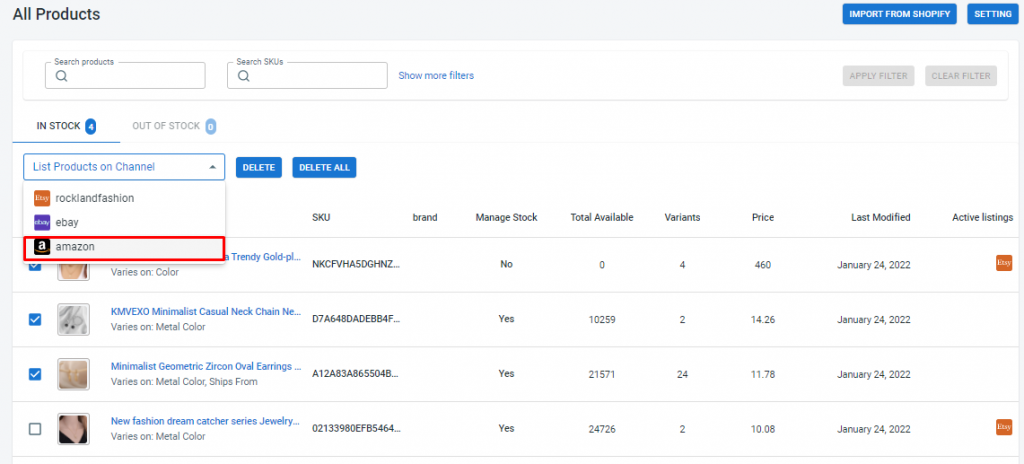 To see your draft listings, go to Amazon channel under the Listing tab on the left menu. Here you can freely customize your listings before going live.
Step 2: Edit draft listings #
You can apply Amazon templates and recipes to multiple listings to edit them in bulk. From the left sidebar menu, go to your Amazon channel under the Listing section. Select Amazon listings you want to apply templates to by checking the boxes, and click Apply a template.
To edit your listings in detail, simply click on the title of the listing you want to edit.
On the editing page, you can see 4 tabs in total including Product Identifiers, Vital Info, Pricing and Offer.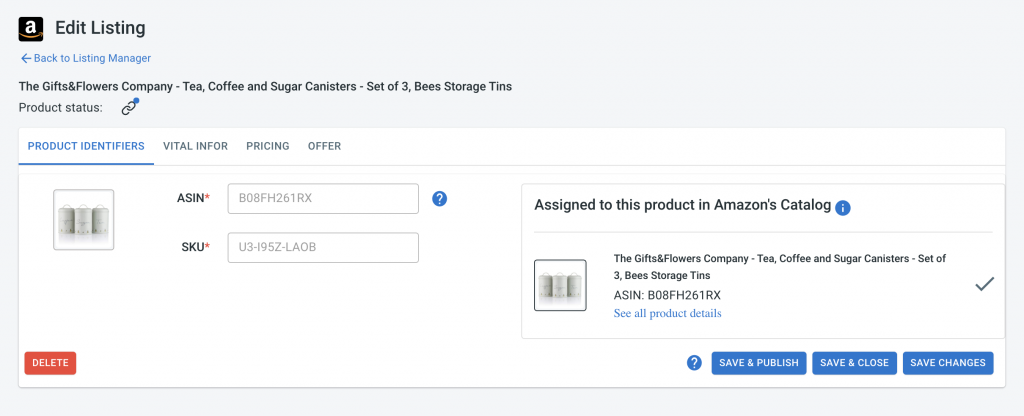 After making all necessary changes to your listing, click on one of three buttons on the bottom right corner to save.
Save & Publish: Save changes and publish listing live immediately on Amazon.
Save & Close: Save changes and close. The listing will be saved as draft.
Save Changes: Save changes and stay at the editing page.
Note: If you edit an active Amazon listing and save without publishing changes, you can update changes to Amazon later by going to the Active tab on your Amazon listing page, select listings and click Select Action > Update to Amazon.
Step 3: Publish listings #
When the editing job is completed, go ahead and publish it on Amazon by choosing the listing you want then hit Publish on Amazon.

When it's done, your listing will be switched from the Drafts tab and switched to the Active tab.
Step 4: Manage active listings #
When the listing is live, you can use the Amazon listing management to monitor nearly everything in your listing with LitCommerce.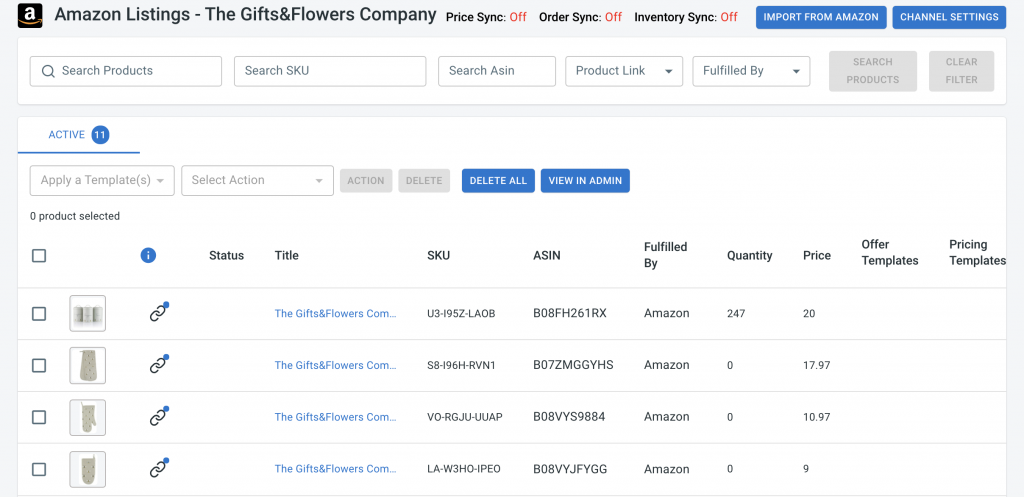 You can see all the information like linking status, title, SKU, quantity, price and so on which can help you keep track of the active listings on Amazon.
What is Amazon ASIN? How to get it? #
There's always an ASIN number and one product detail page for any single product sold on Amazon. By using ASIN, shoppers can easily find and navigate Amazon's massive catalog. Furthermore, any duplicate items and their ASINs are eventually merged.
How to find an existing ASIN #
Before selling any product on Amazon, check if an ASIN already appears for that product. If you see the ASIN number there, you can start selling by creating an offer under that ASIN.
Getting ASIN on Amazon is super easy, you can find an ASIN using the search box on the homepage or within the Add a product page of your Amazon Seller Central account.
You can search by product name, model, UPC or EAN. From the search results, click to the product's detail page. You'll find the ASIN from the product details section.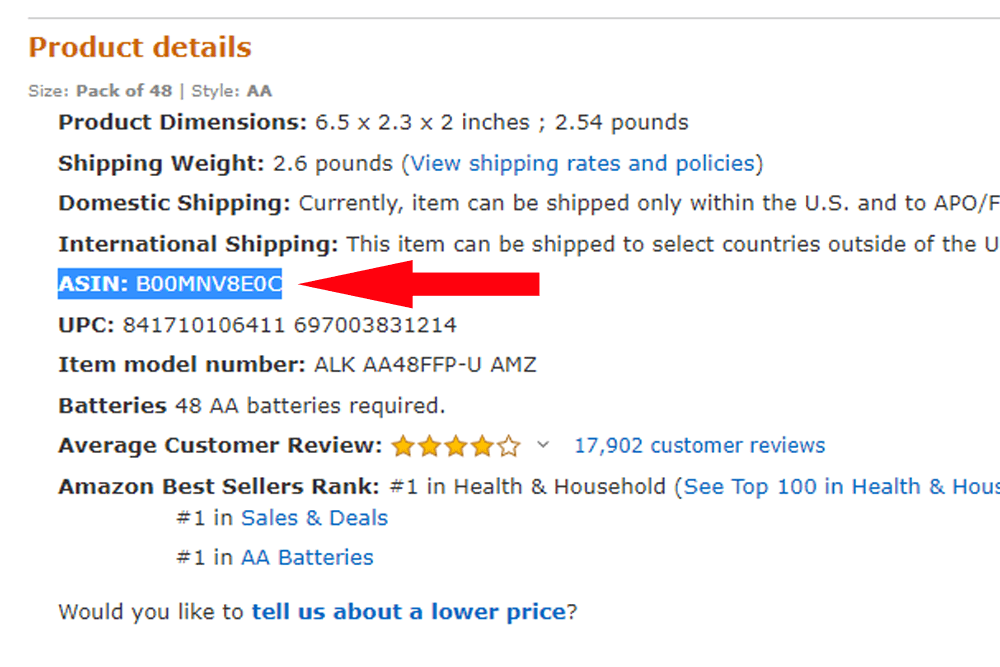 Also, you can find your ASIN right in the URL bar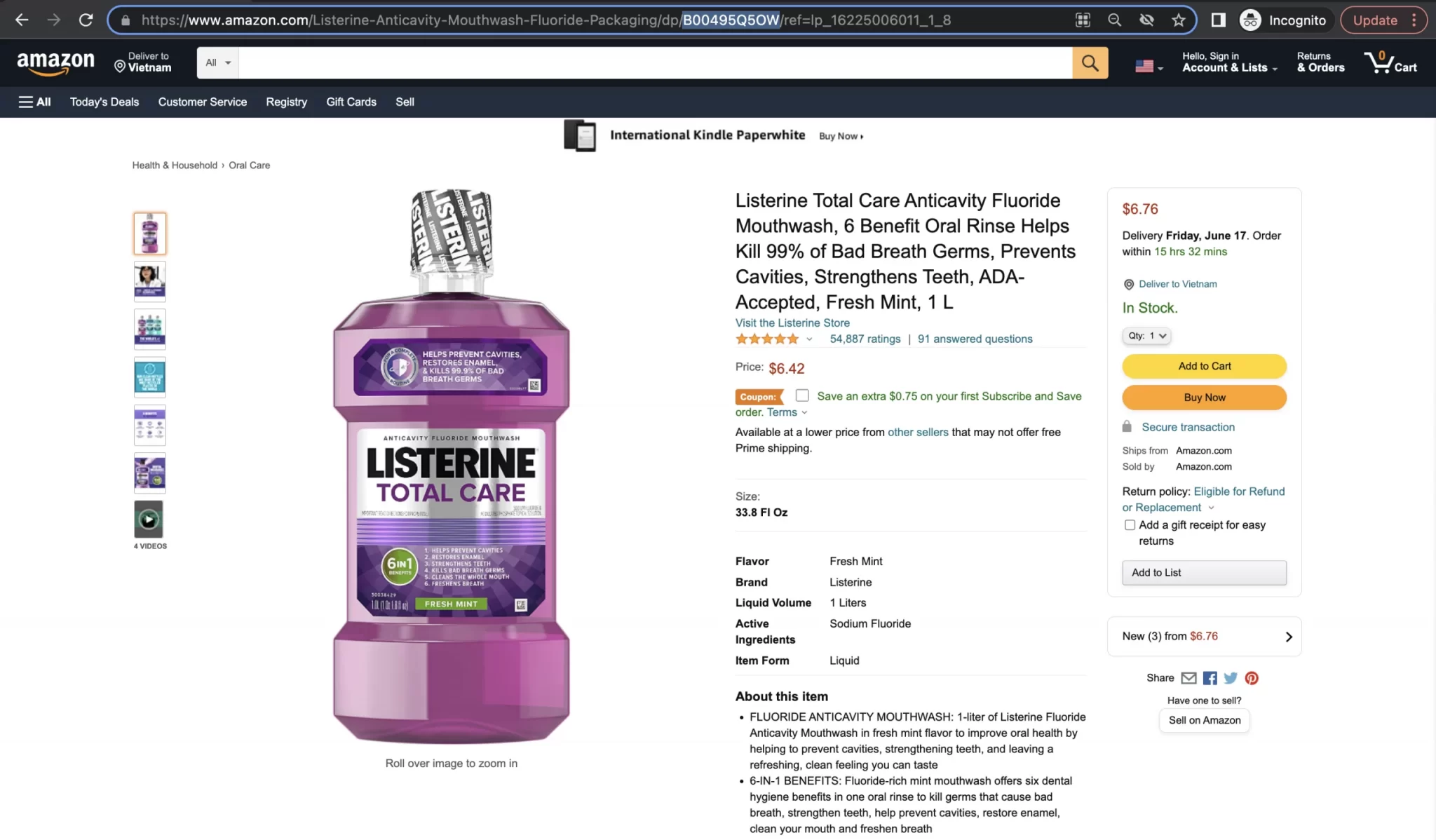 These method above are great for a few products but if you want to find ASIN in a large number of product, a helpful tool is a ideal solution. Some of the third-party tools are available are: asintool, algopix, etc.
How to create a new ASIN #
When Amazon's catalog doesn't contain your product, you'll need to add it to get an ASIN.
Here are 3 common ways to create a new ASIN:
#1 – Using Amazon's admin panel #
The very basic way to add products to Amazon is by using the Add a product in your Amazon Seller Central account. From here, you can add each piece of product information manually through Amazon's web-based admin panel.
This is an excellent way to learn Amazon's product addition process and data requirements. However, this is not an utmost way for adding a large number of products.
#2 – Using Amazon inventory templates #
Amazon file templates can be used to upload product data. First, you must collect a category-specific file template from Amazon. These can be found in the Add products via upload section of your Amazon Seller Central account.
After you've completed the file temple, you can upload it to Amazon. Amazon will review the file, create new products, and assign ASINs to them.

This method is excellent for quickly adding a large number of products. On the other hand, it requires Excel file knowledge and lacks automation.
#3 – Using an automated feed #
An automated feed is a great way to create new products on Amazon. Feeds enable sellers to easily and systematically create a large number of new products. A feed sends data to Amazon from a source such as your eCommerce shopping cart or backend system.
Furthermore, many feed solutions include features that allow you to edit your source data before sending it to Amazon. This is useful because your source data may require modification to meet Amazon's restrictive data requirements. These features can also be used to optimize fields for SEO and conversion.