Before you can list your products on eBay, make sure you completed the steps in the Basic & Setup section:
How to list products on eBay #
Step 1: Select products #
To create a new draft listing, firstly, go to All products from the left sidebar menu.
From here, choose the items you want to list on eBay by checking the boxes. After that, click List products on a channel, then choose eBay.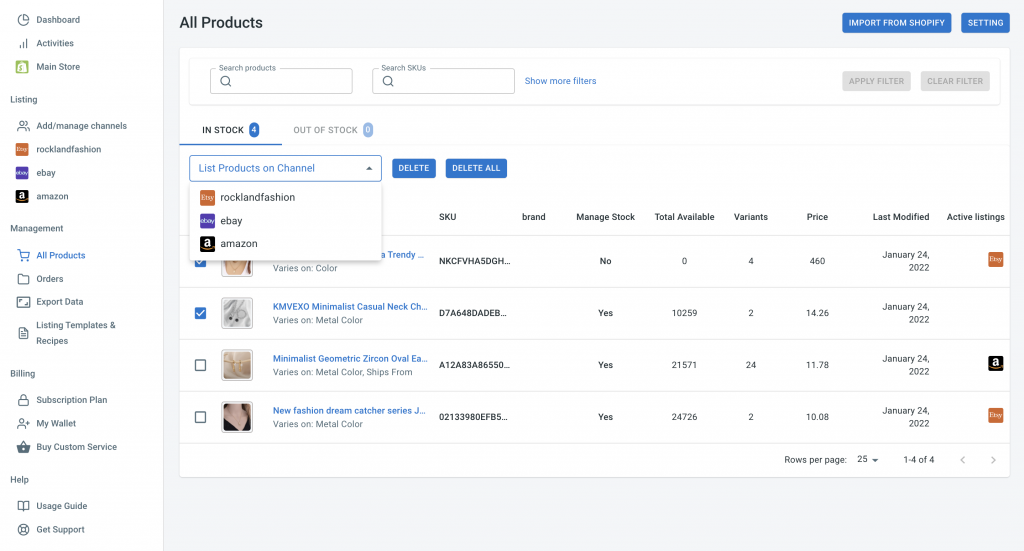 The system will then create draft listings on your channel page and redirect you to it. Along with that, you will see a notification Draft listings successfully created. Now you can freely customize your listings before going live.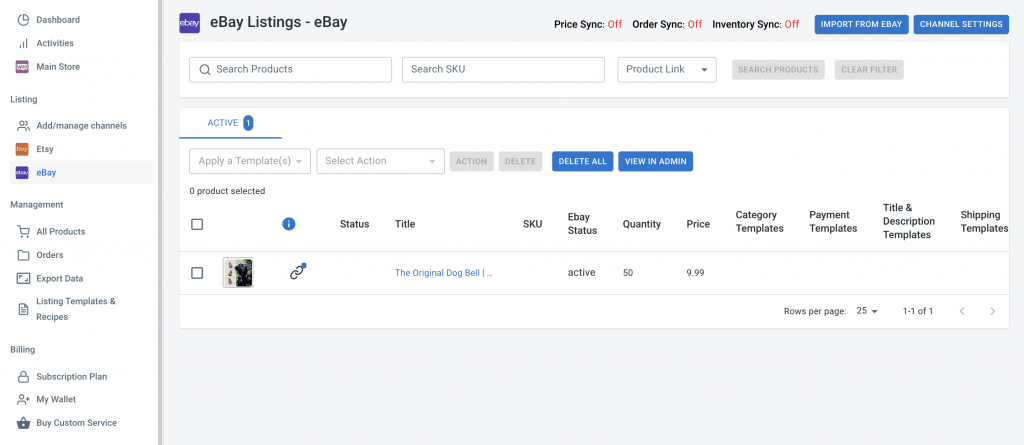 Step 2: Edit draft listings  #
You can apply eBay templates and recipes to multiple listings to edit them in bulk. From the left sidebar menu, go to your eBay channel under the Listing section. Select eBay listings you want to apply templates to by checking the boxes, and click Apply a template.
To edit your listings in detail, simply click on the title of the listing you want to edit.
On the editing page, you can see 7 tabs in total including Identifier, Title & Description, Images, Pricing, Category, Shipping, Payment & Return.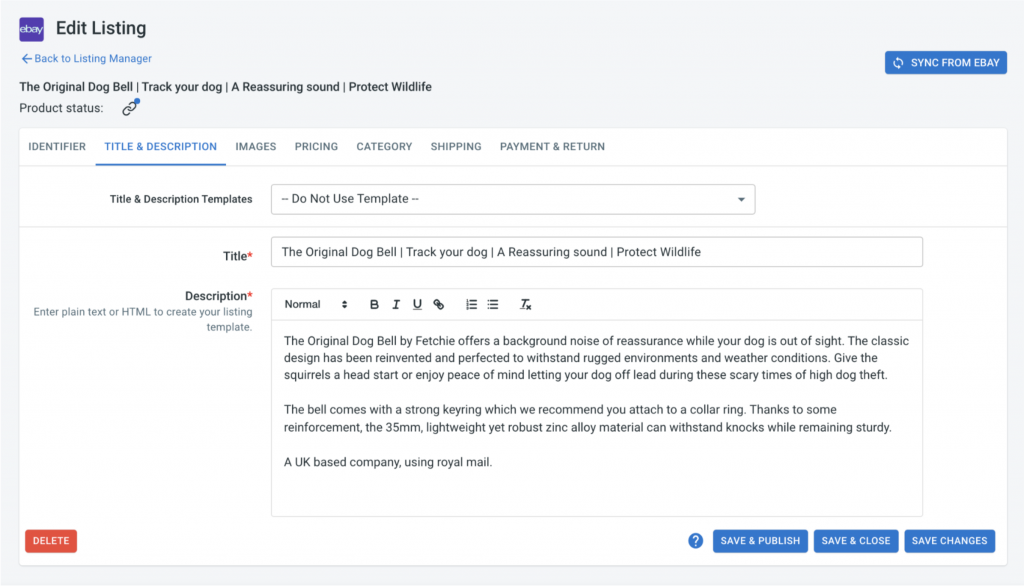 After making all necessary changes to your listing, click on one of three buttons on the bottom right corner to save.
Save & Publish: Save changes and publish listing live immediately on eBay.
Save & Close: Save changes and close. The listing will be saved as draft.
Save Changes: Save changes and stay at the editing page.
Note: If you edit an active eBay listing and save without publishing changes, you can update changes to eBay later by going to the Active tab on your eBay listing page, select listings and click Select Action > Update to eBay.
Step 3: Publish listings on eBay #
After you have configured your draft listings, you can publish them live on eBay by selecting listings and click Publish to eBay.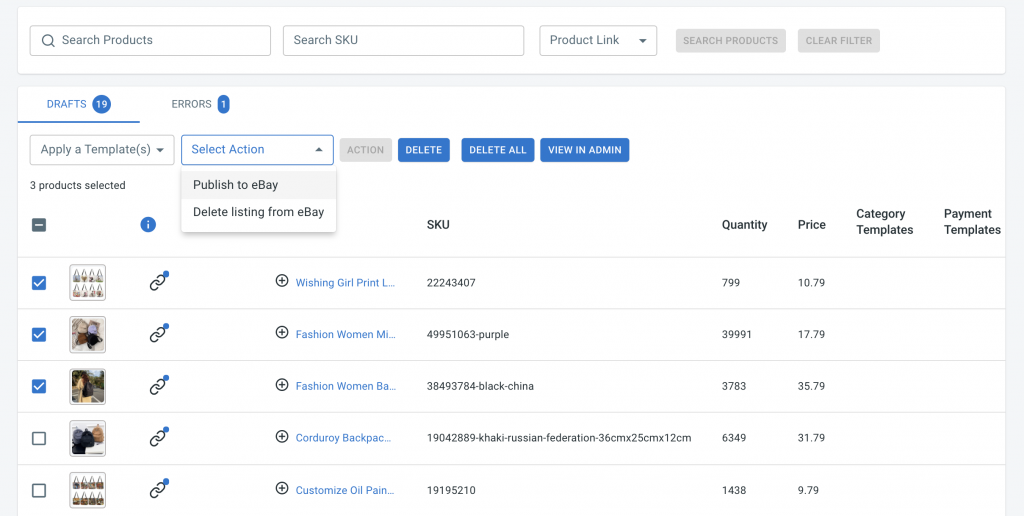 When the listings are published on your channel, they will be removed from the Drafts tab and switched to Active tab.
Step 4: Manage active eBay listings #
Go to your eBay channel under the Listing section on the left sidebar menu. Click on the Active tab to see listings that are published live on eBay.

You can see all the information like linking status, title, SKU, quantity, price and so on which can help you keep track of the active listings on eBay.