Shopify Facebook Integration Guideline
LitCommerce is a cost-effective and user-friendly tool for simplifying the selling process on multiple channels simultaneously. By integrating Shopify and Facebook, you can efficiently manage product imports, order fulfillment, and more. Here are the 4 simple steps to integrate Shopify with Facebook using LitCommerce:
#Step 1: Connect Shopify and Facebook
#Step 2: List products on Facebook
#Step 3: Sync Shopify and Facebook
#Step 4: Manage Facebook orders on Shopify
Let's go!
Step 1: Connect Shopify to Facebook
To get started, create a new account or log in to your existing LitCommerce account.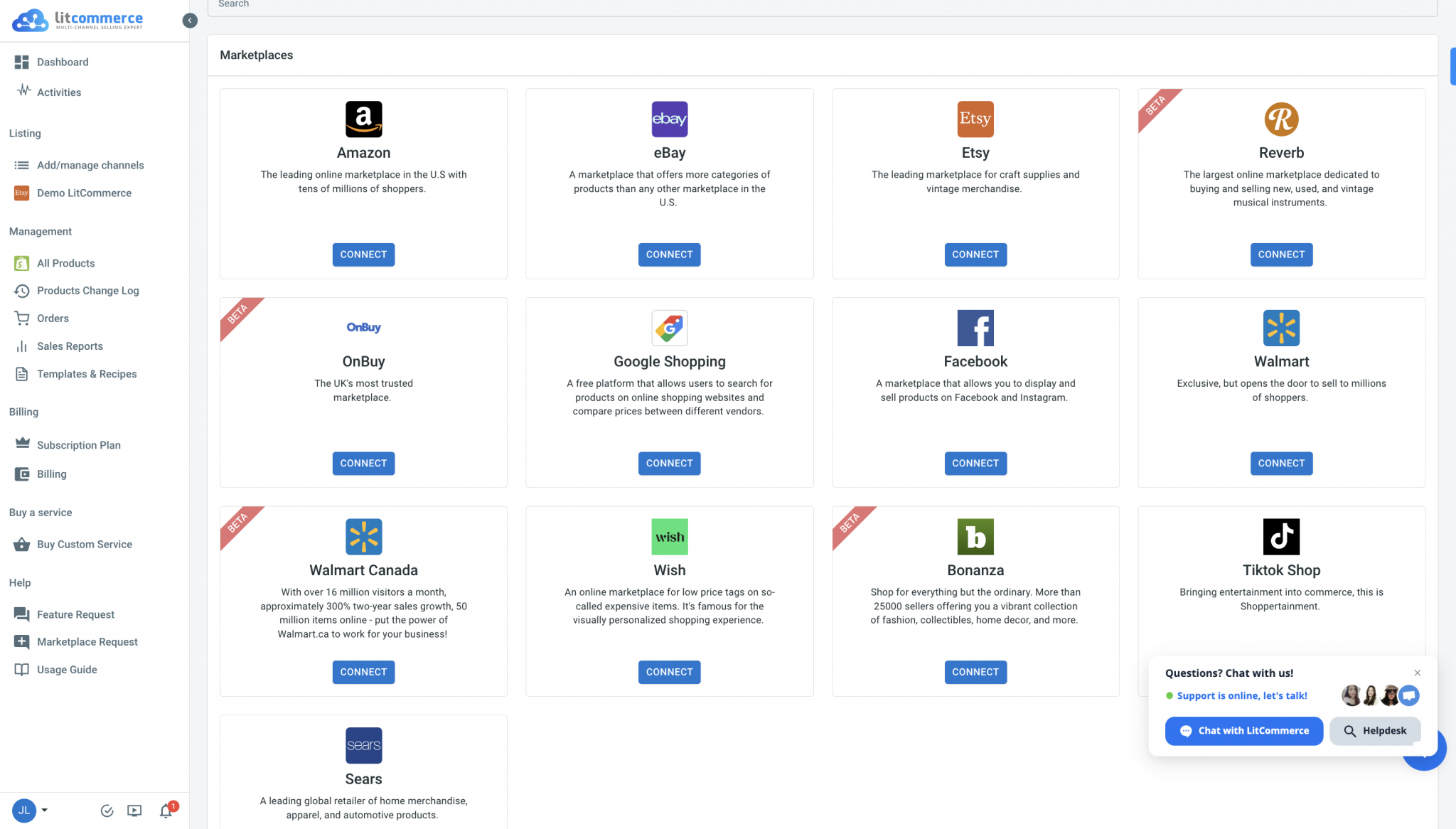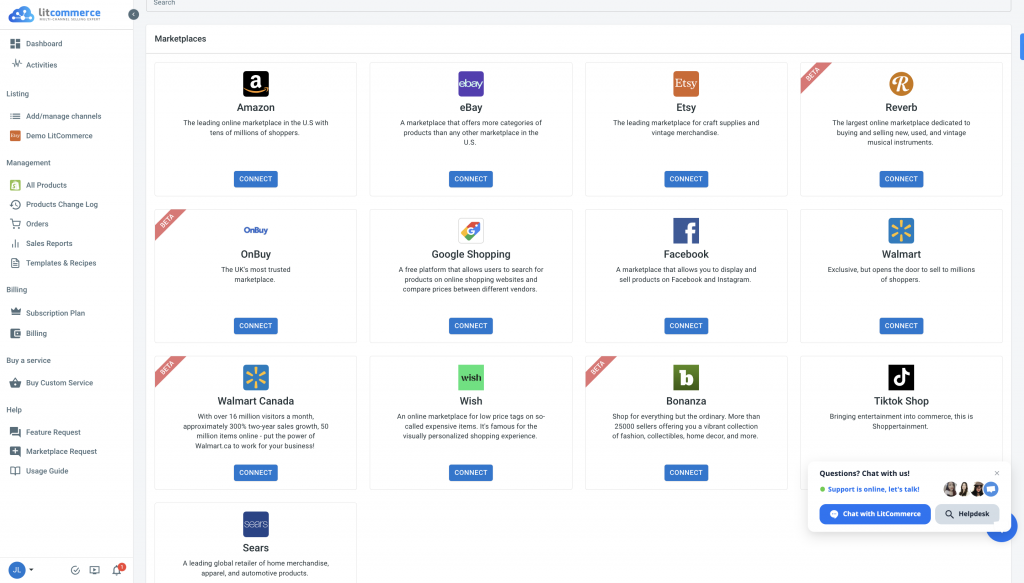 Choose Shopify as your main store and follow the prompts to establish a connection between LitCommerce and your Shopify store. You'll need to provide the URL for your Shopify store.
Once the connection is established, proceed to add Facebook as an additional sales channel within LitCommerce.
Step 2: List Products on Facebook or Shopify
After connecting Shopify and Facebook, LitCommerce will automatically import your Shopify products to its dashboard. This saves you valuable time and effort in manually transferring product data.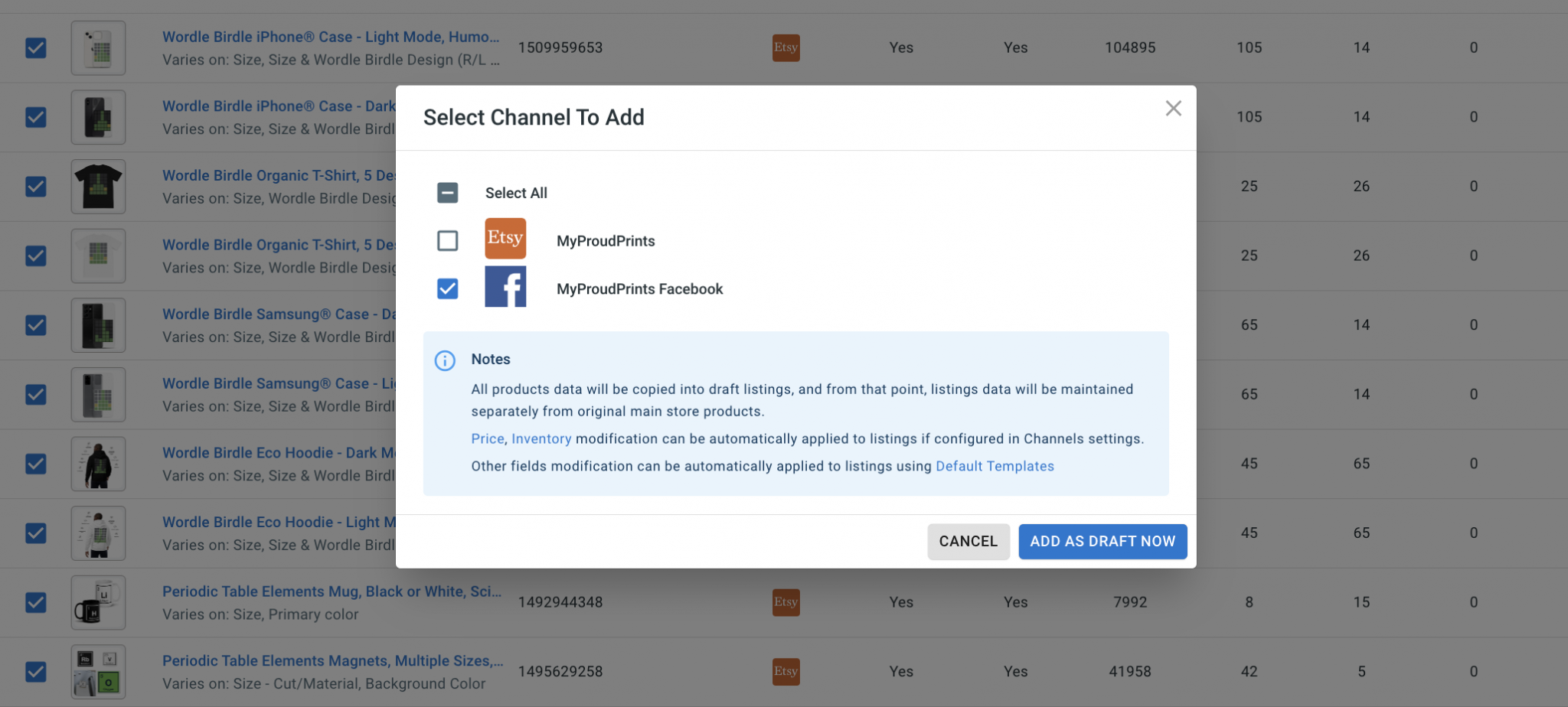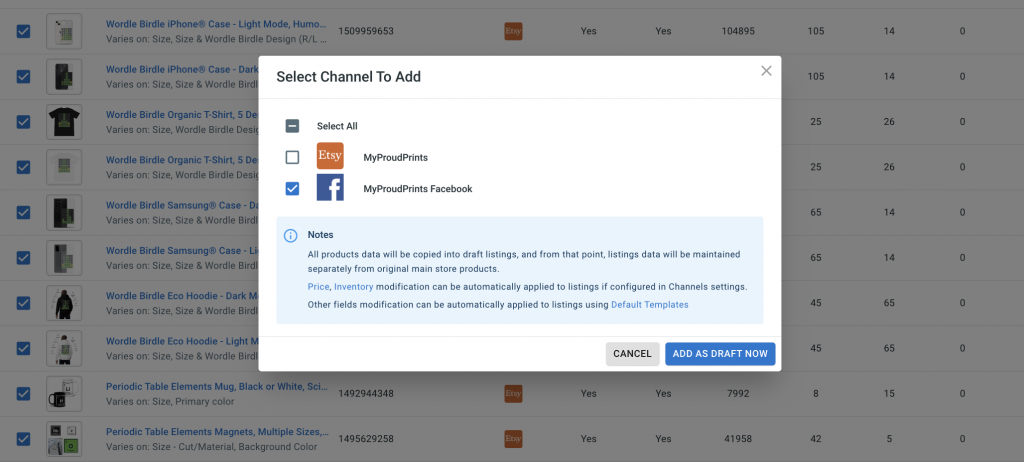 Within the LitCommerce dashboard, navigate to the "List products on the channel" section and select Facebook from the dropdown menu. Choose the products you want to list on Facebook and click the "List products on a channel" option. This will redirect you to the Facebook draft listings page, where you can customize and optimize your product listings to meet Facebook's requirements and guidelines.
LitCommerce provides two modes for editing listings: Single and Multi-edit mode.
In Single-edit mode, you can edit individual listings, filling in product details, specifications, images, titles, and shipment information.
Multi-edit mode, on the other hand, allows you to adjust multiple listings simultaneously through a convenient spreadsheet interface.
Note that LitCommerce also allows you to import Facebook listings to Shopify if you prefer to manage your products primarily through your Shopify store.
Step 3: Enable Shopify-Facebook Sync
LitCommerce offers seamless synchronization of inventory, pricing, and orders between your Shopify store and Facebook. To enable this synchronization, access the main LitCommerce dashboard and select the Facebook channel. Click on the "Channel Settings" option located at the top right corner of the interface. Within the settings page, you'll find three sections: Pricing, Inventory, and Order.
In the Pricing section, you can customize how your prices are displayed on your Facebook store. Create price rules to adjust the price of all your Facebook listings by a fixed amount or percentage. You can also use the Price Rules feature for currency conversion if you sell internationally.

In the Inventory section, toggle the switch to enable inventory sync between Shopify and Facebook. This ensures that any changes in inventory quantities on either platform will be automatically reflected on the other, helping you maintain accurate stock levels across channels.

In the Order section, you can enable order sync by importing orders from Facebook to your main Shopify store. This allows you to manage and fulfill orders from a centralized location, simplifying your order management process.
Step 4: Manage Facebook Orders
Congratulations! You have successfully integrated Shopify with Facebook. Simplify your order management by fulfilling orders directly from your Shopify dashboard. LitCommerce updates order details automatically, allowing you to monitor and process them easily.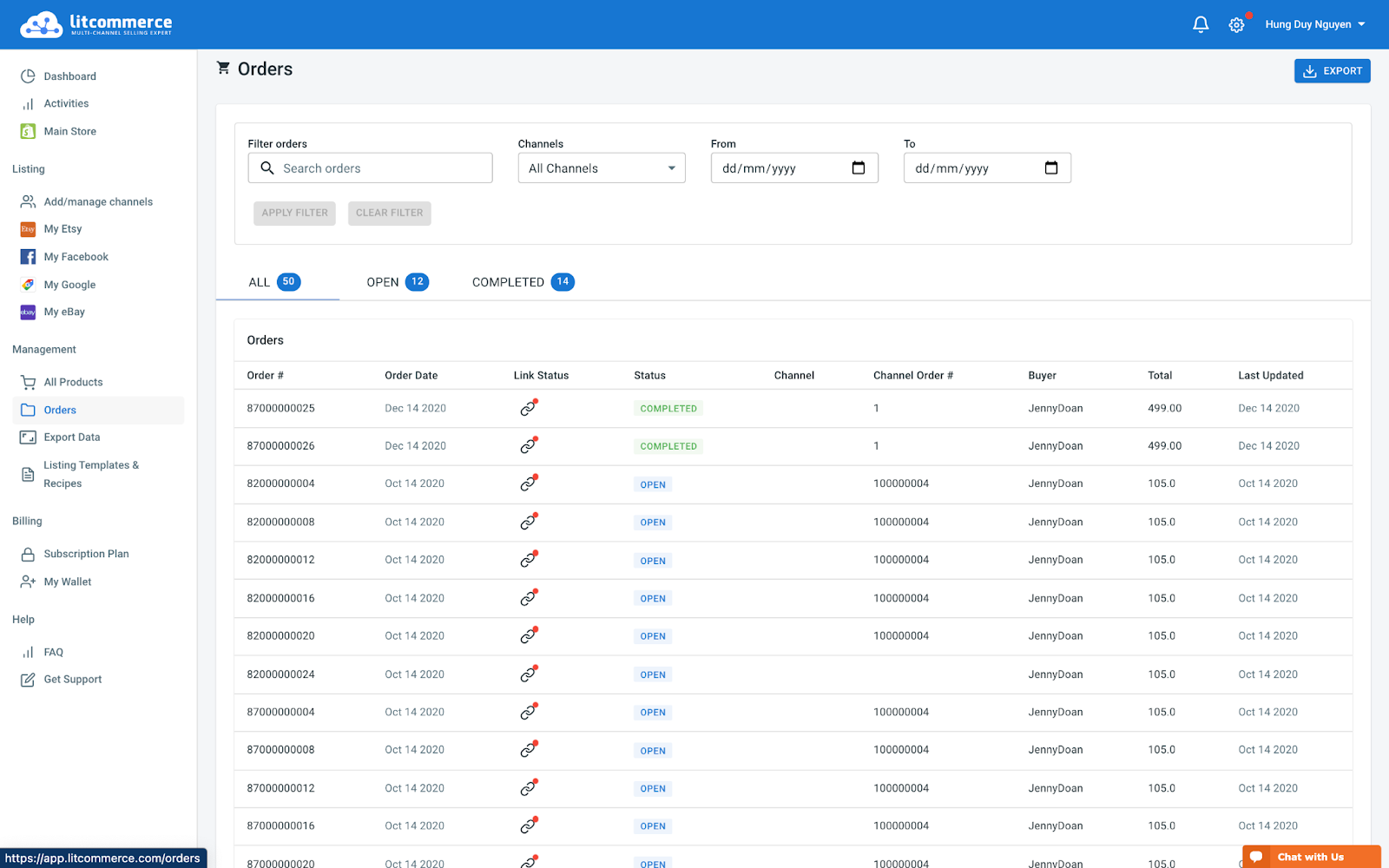 By following these 4 steps, you can seamlessly integrate Shopify and Facebook using LitCommerce, optimizing your selling experience and expanding your reach across multiple channels.