The first step after creating an account is to connect with your Main store. The store will act as a source of data when importing products.
On the Source Store Setup Page, choose your eCommerce platform. LitCommerce currently supports BigCommerce, Shopify, Magento and WooCommerce.
Click on your current platform to continue.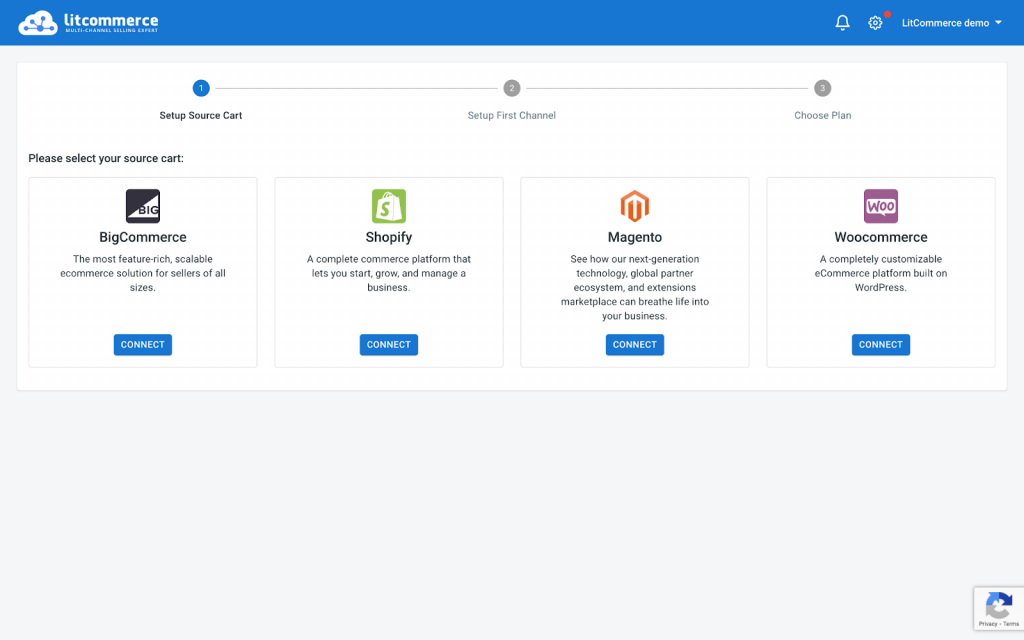 The app will show the information you need to enter, along with a video tutorial or document to help you with it. Follow each platform's specifications to easily integrate with your store. For example, BigCommerce needs API Path, Client ID and API Token.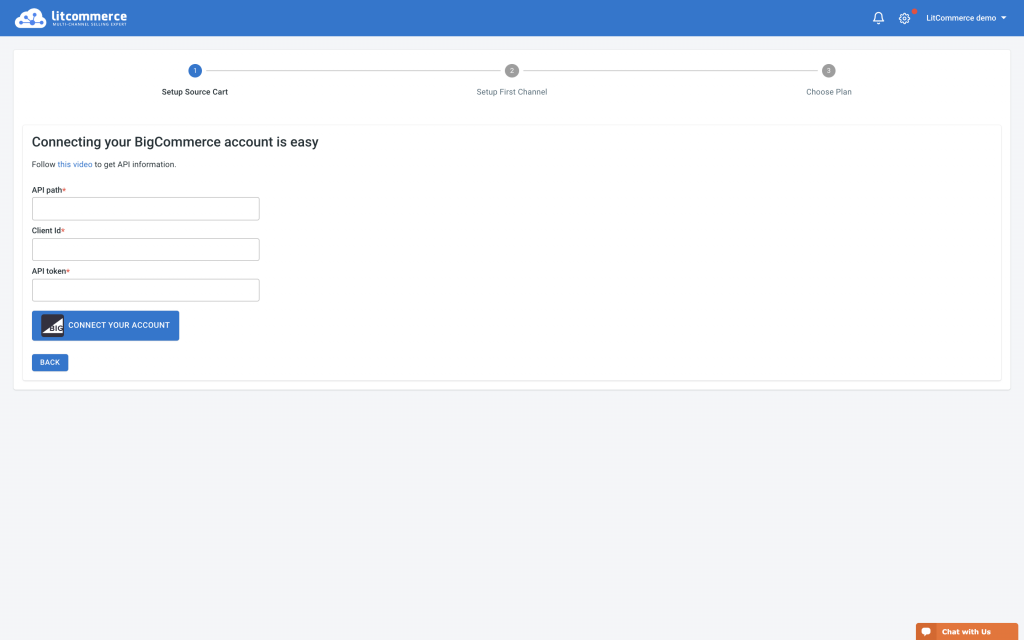 Note: When accessing your WooCommerce store, you need to provide your Store URL, API Consumer Key and API Consumer Secret. Make sure the permission is set to Read and Write access.