Step 1: Creating eBay Listings
You can create a new eBay listing by clicking on "All products" from the left side menu bar. From here, select the products you want to list, then click on "List products on channel", and choose eBay.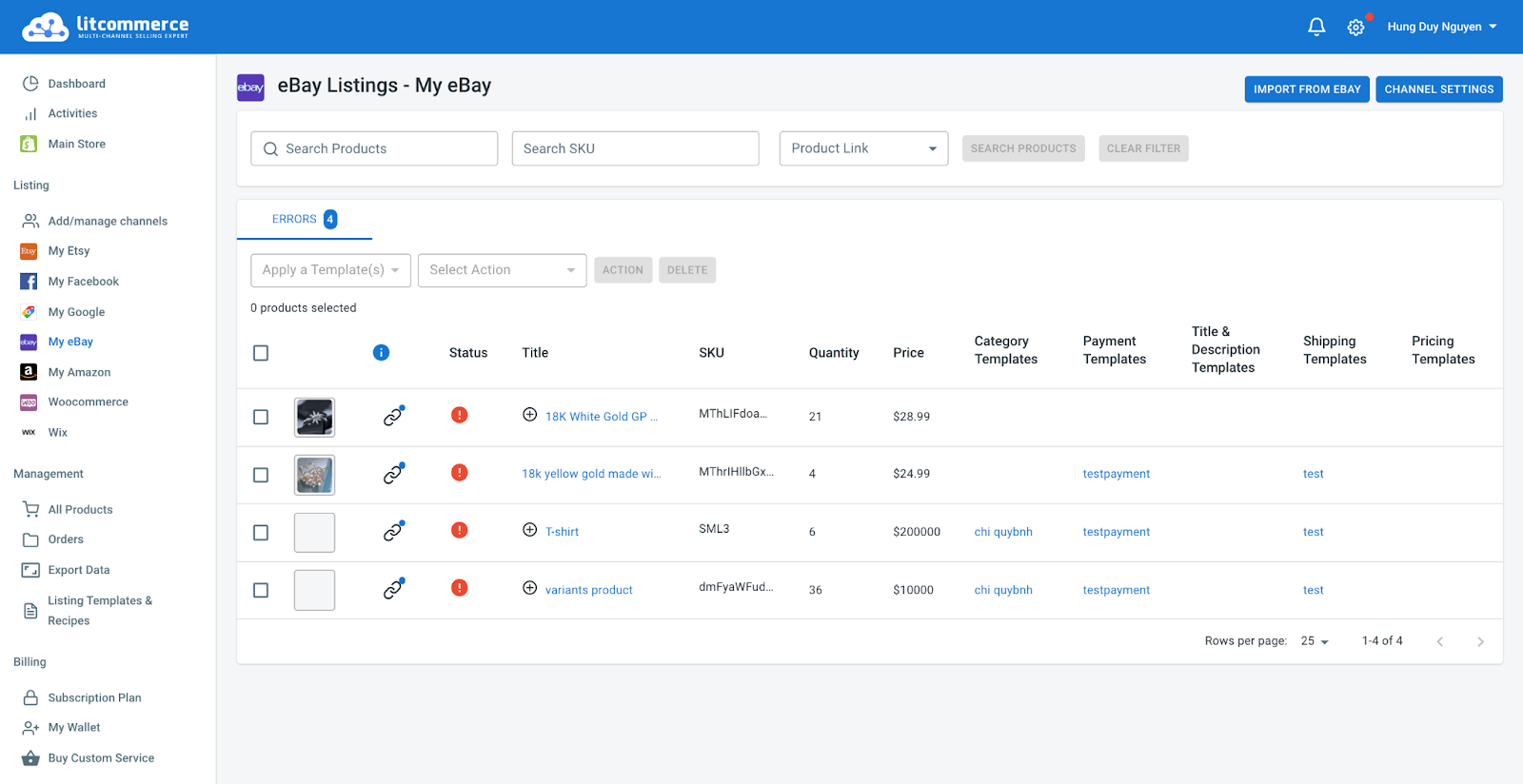 Note: If you're generating your very first eBay listing at the initial setup page with LitCommerce, you'll need to create your listing templates such as category template, payment template and shipping template. These settings will be saved in the form of Templates, which you can use later to create and update listings more effectively.
Step 2: Editing your templates
You can build and edit your Templates by navigating to Listings Templates & Recipes from the left sidebar menu and selecting eBay.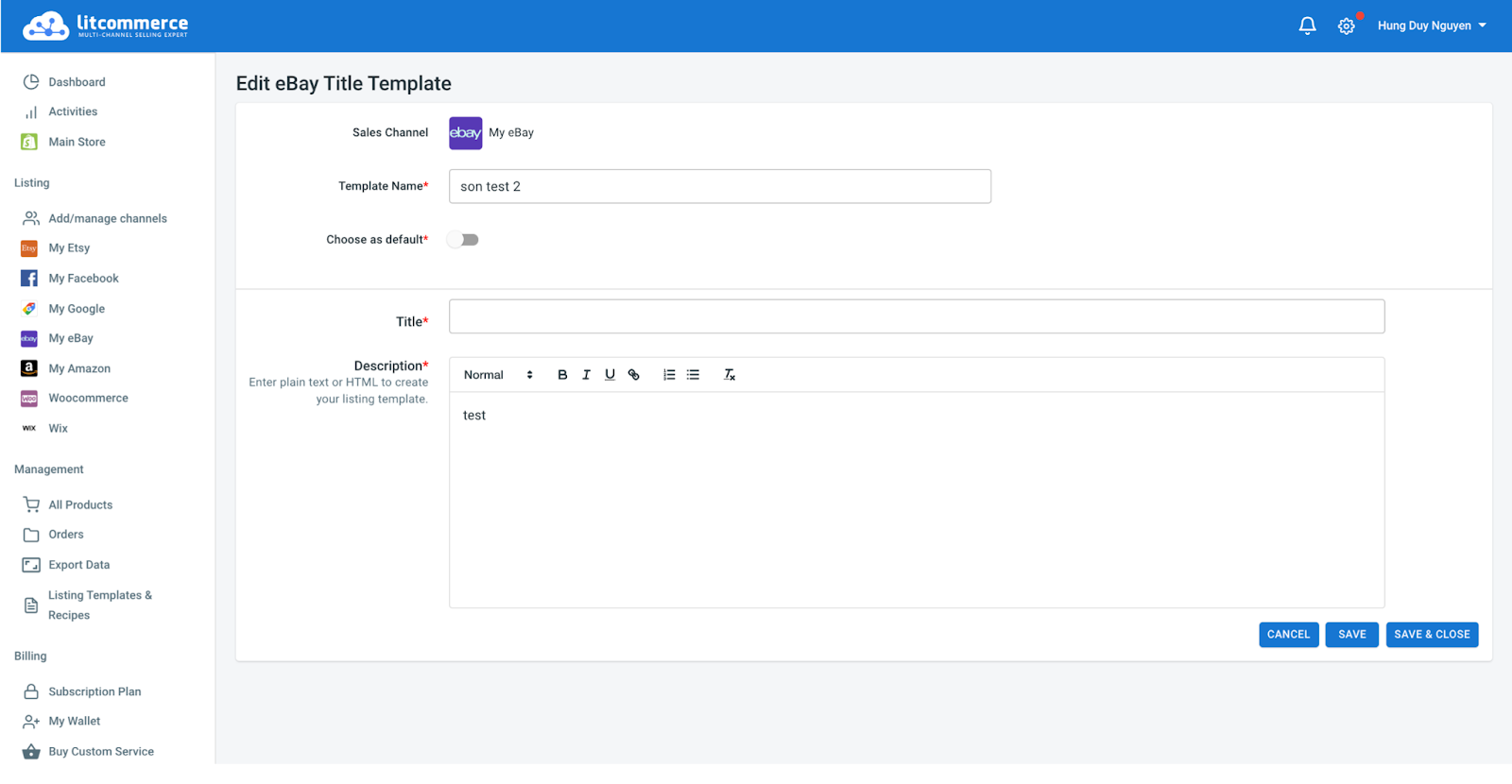 You can build as many Templates as you'd like. For eBay, LitCommerce offers the following:
Category Templates
Payment Templates
Title Templates
Shipping Templates
Price Templates
Step 3: Applying your templates to Listings
To apply the templates you've made to your listings, navigate to your channel listings page. You can always see your list of integrated channels on the left sidebar menu.

Simply select the listings you want to apply the template by checking the boxes next to the images. After that, click Apply a template and select from one of your saved templates.