Step 1: Creating an Etsy Listing
You can create a new Etsy listing by clicking on All products from the left side menu bar. From here, select the products you want to list, then, click on List products on channel, and select Etsy.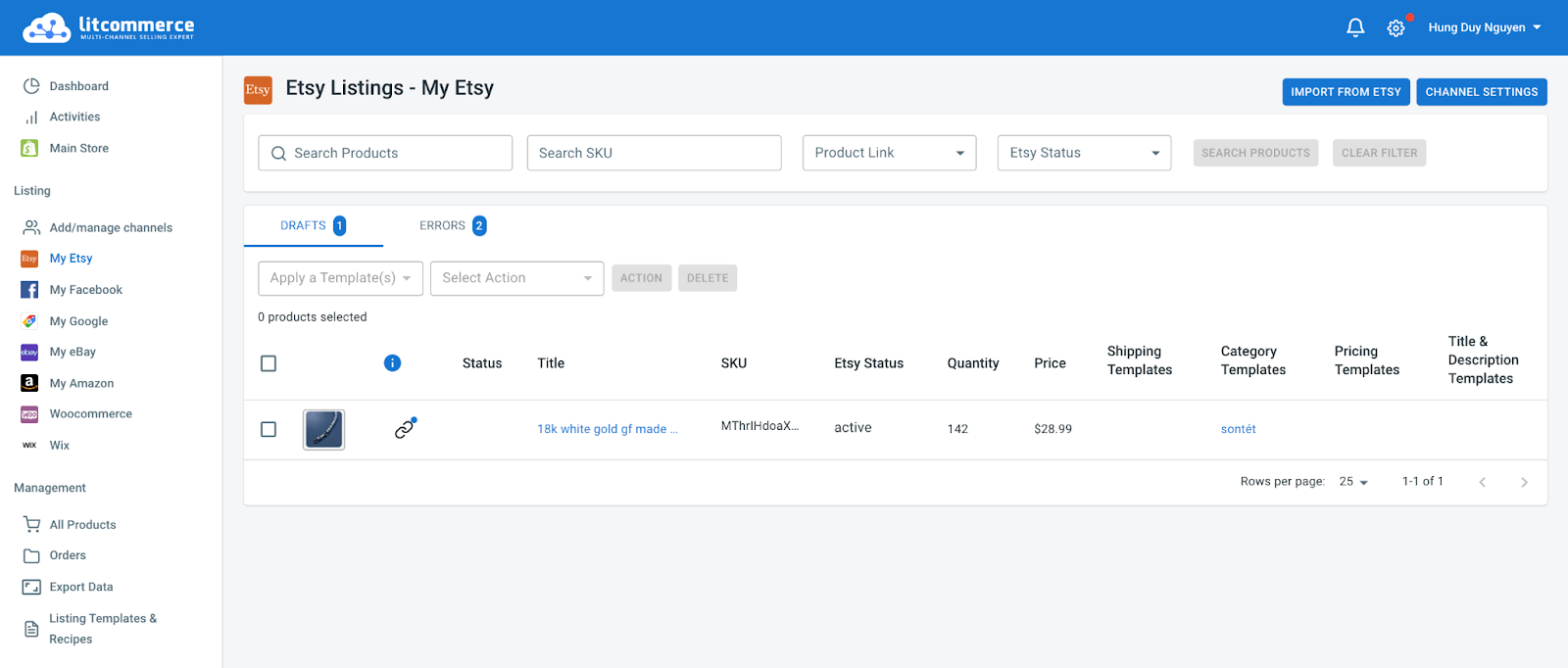 Note: If you're generating your very first Etsy listing at the initial setup page with LitCommerce, you'll need to create your listing templates such as category template, and shipping template.
The first step will be setting up your Etsy category template. You will also need to provide the required information in the "About This Item" section: Who made these, What are they, and When were they made?. Also, once you have selected a primary category, you'll need to toggle on the Additional Details section: Shop section, Tags, Recipient, Occasion.
The next step will be configuring your shipping settings. Etsy Shipping Templates can only be created on Etsy, so you will be selecting which Shipping Template you want to use. From the configuration page, there'll be detailed instructions on How to add Etsy shipping profile to help you finish this step seamlessly.
These settings will be saved in the form of Templates, which you can use going forward to create and update listings more effectively.
Note that LitCommerce marks all required fields with a red asterisk.
Step 2: Editing your templates
You can build and edit Templates by navigating to Listings Templates & Recipes from the left sidebar menu and selecting Etsy.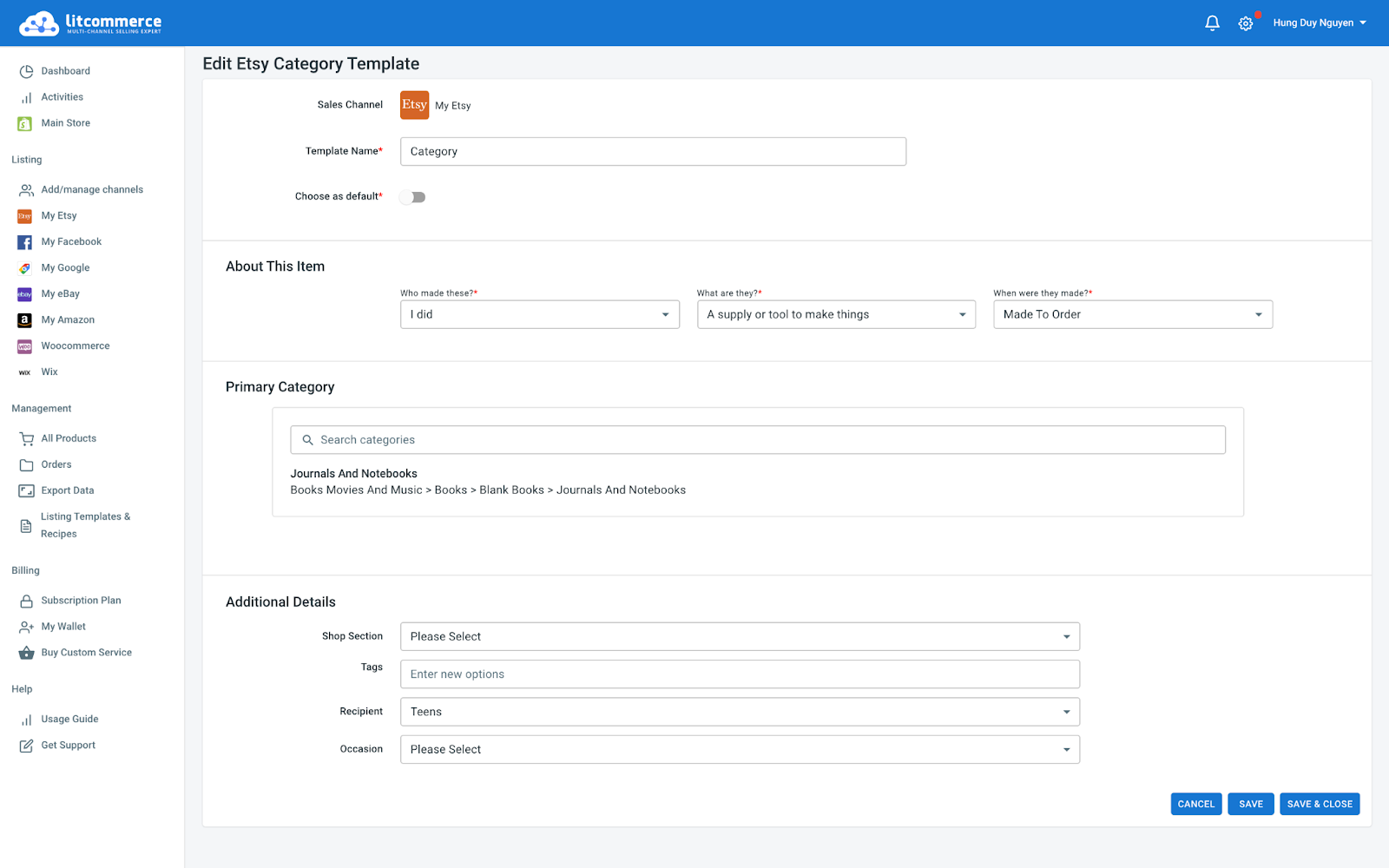 You can build as many Templates as you'd like. For Etsy, LitCommerce offers the following:
Category Templates
Title Templates
Shipping Templates
Price Templates