If you've already had the product's SKUs match across all sell channels, it's a good idea to set up your product linking when importing your product for the first time.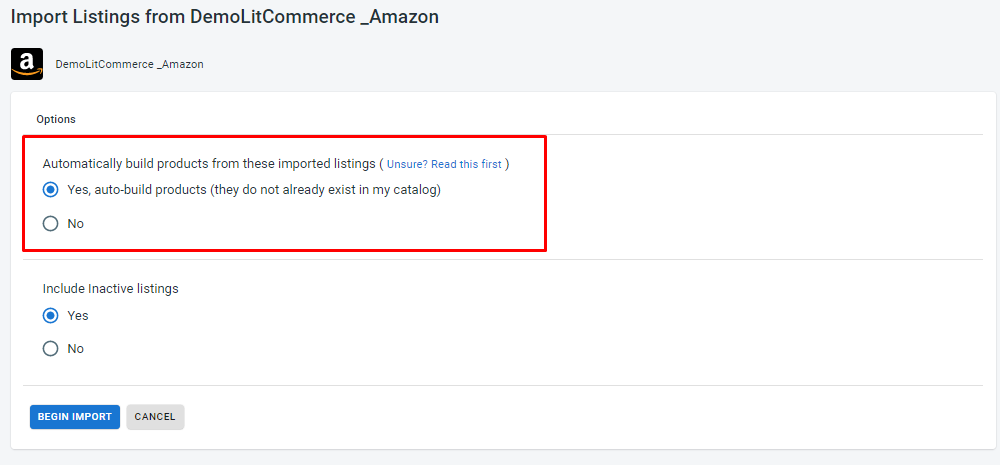 Choosing this option enables LitCommerce to use your product information (SKUs, Title, Description…) to automatically build your product and also, create all the linking between your listings and inventory. 
Your Listing's SKUs will be retrieved by Auto-Build, which will automatically connect your Listings to the newly created Products. Therefore, you don't need to worry about product linking anymore.
Manually creating linking
If your SKU numbers don't match across your channels, or the listing is missing an SKU, you'll need to manually create the linking yourself.
Inside the listing details page, an unlinked listing will show a red "unlinked" icon.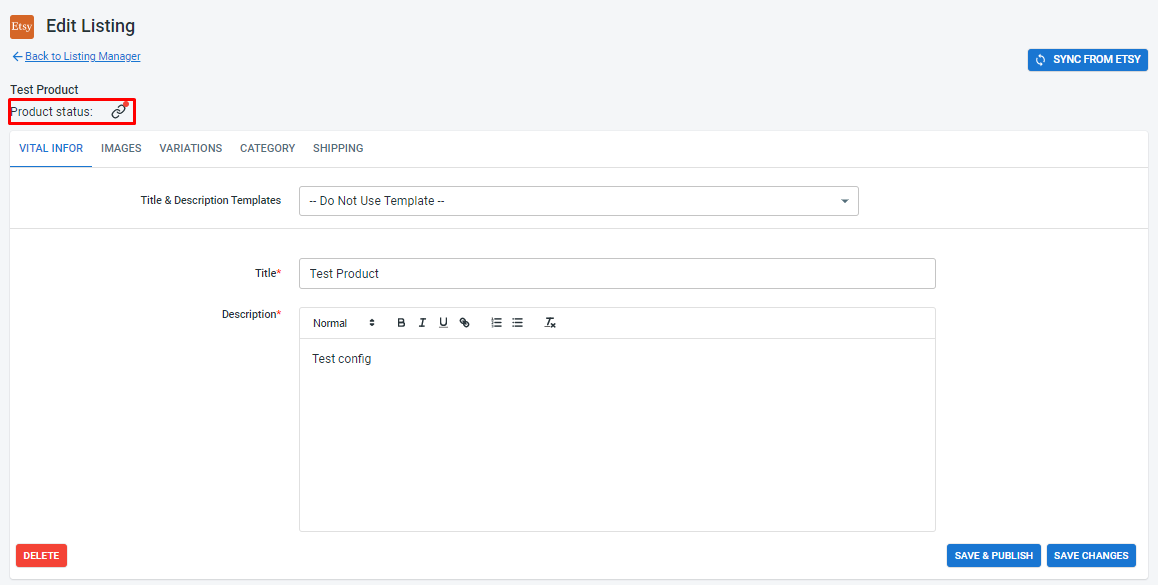 You can manually link a product or listing with another in just some simple steps. Just point to the red link icon, and choose Link to a Product.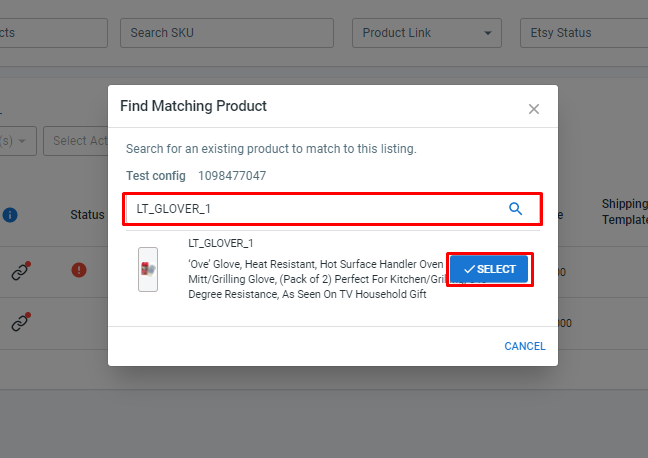 After that, locate the product you want to link to. Simply type in the SKU and the item you're looking for will appear, click Select, and a notification Link completed will appear.