Create an Account
The very first step to start with LitCommerce is registering your account or logging in. On the LitCommerce homepage, click on the button "Start for Free" and you will be taken to the LitCommerce app.
If you're new to LitCommerce, you'll need to sign up for an account by filling in some required information. You can also sign up with your Facebook or Google accounts.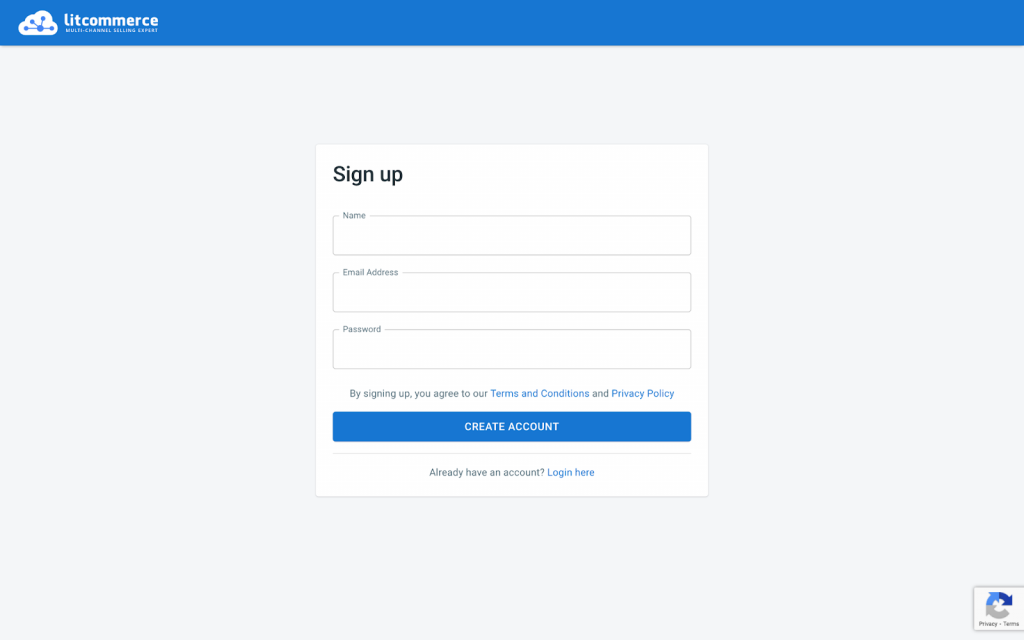 If you've already had an account, please log in to LitCommerce by providing the email address and password you used to register. Or else, you can simply sign in with your Facebook or Google account as well.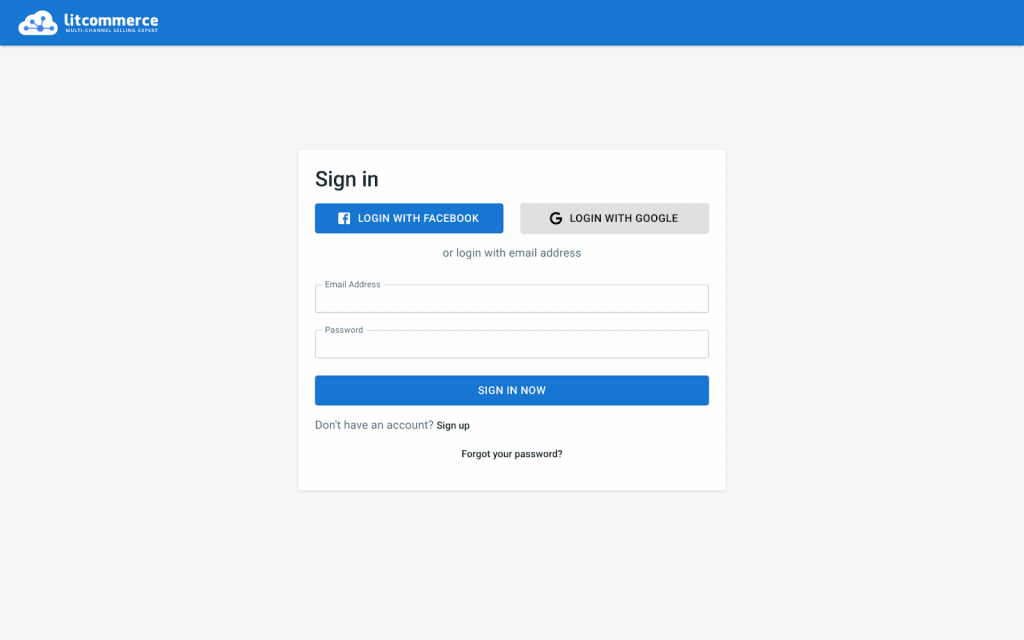 Tick on "Remember Me" if you want LitCommerce to remember your account for further quick login in the future.