Generally, publishing products on your eCommerce store is done by manually importing products or using CSV files. However, this process might take time and cause unwanted errors especially when you sell on various marketplaces. As a result, LitCommerce allows you to publish products on your eCommerce store within few minutes and requires no technical skills. 
From the main dashboard, click on the sales channel you want to import products from, for example, Etsy.
 (*) Note: Make sure that all chosen products must go live on Etsy so that you are able to publish them on your Main Store.
Now, click on the Import from Etsy button on the top right corner of the screen to get all the products appearing on the LitCommerce dashboard.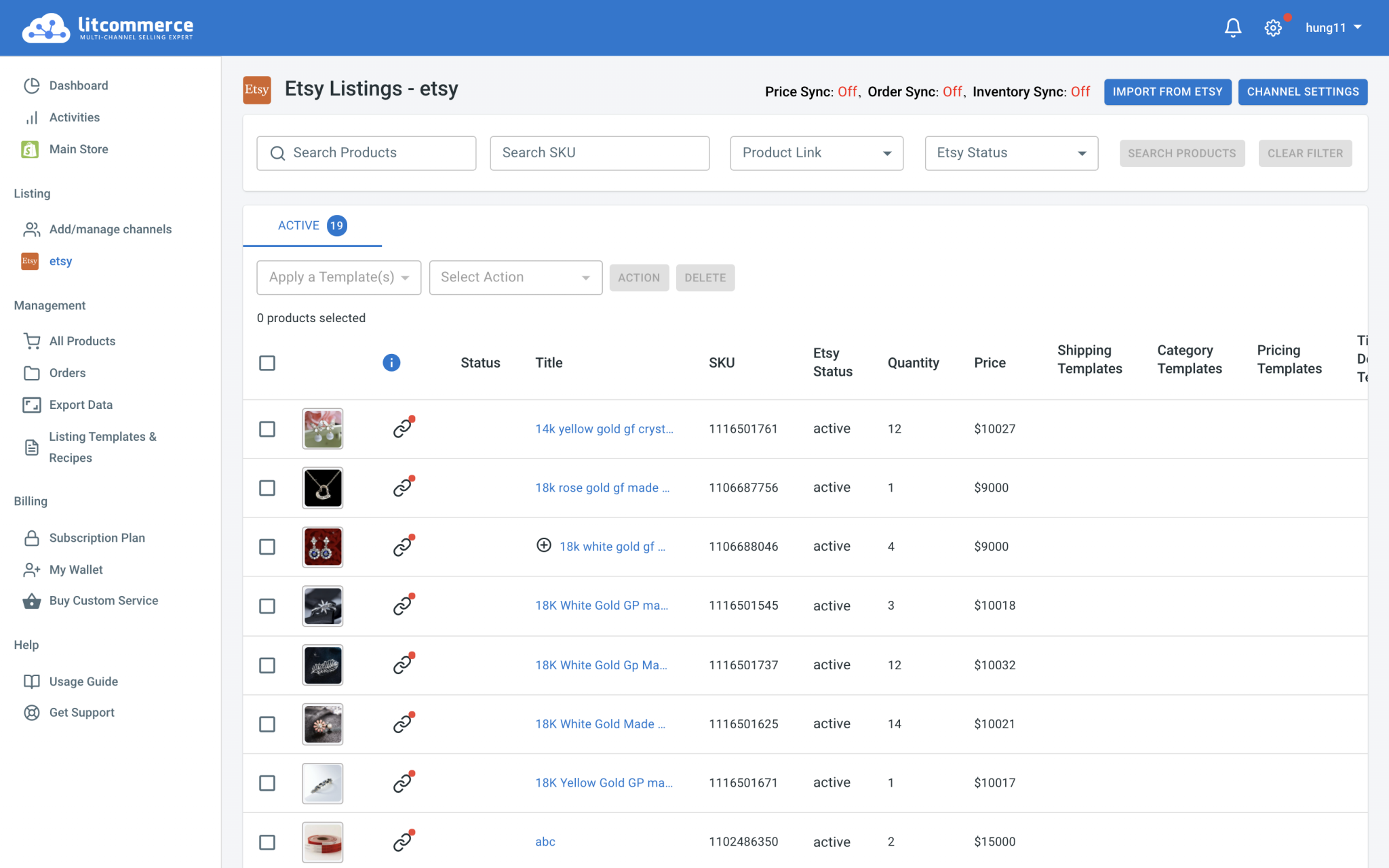 Next, select the products you want to publish on your eCommerce store and then navigate to the Select Action drop-down menu, choose Create on Shopify as shown below: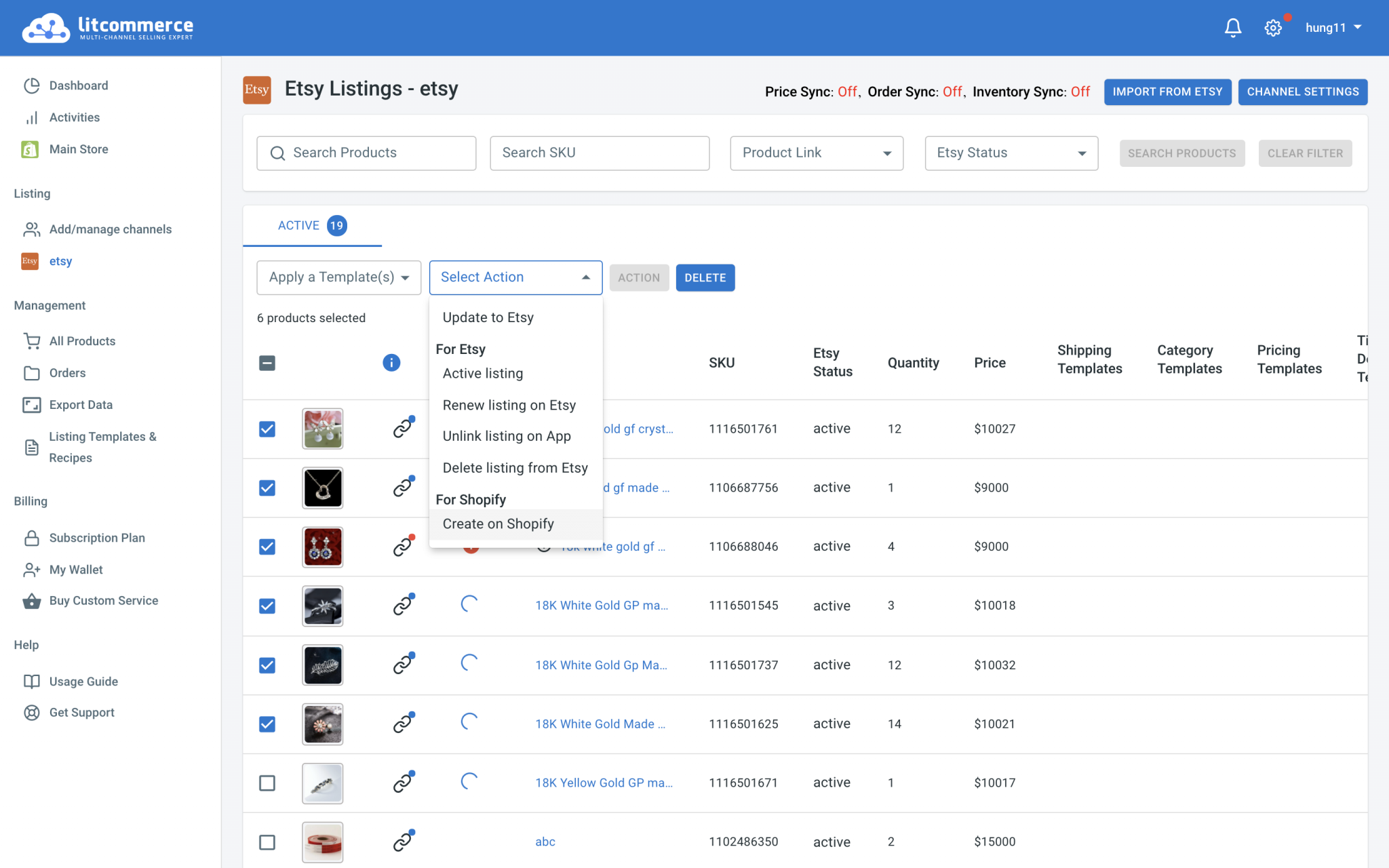 After that, LitCommerce will notify you to make sure the products on your Main Store don't exist on the LitCommerce app/eCommerce store with the same title. Or else, it may duplicate the products among your sales channel and the Main Store.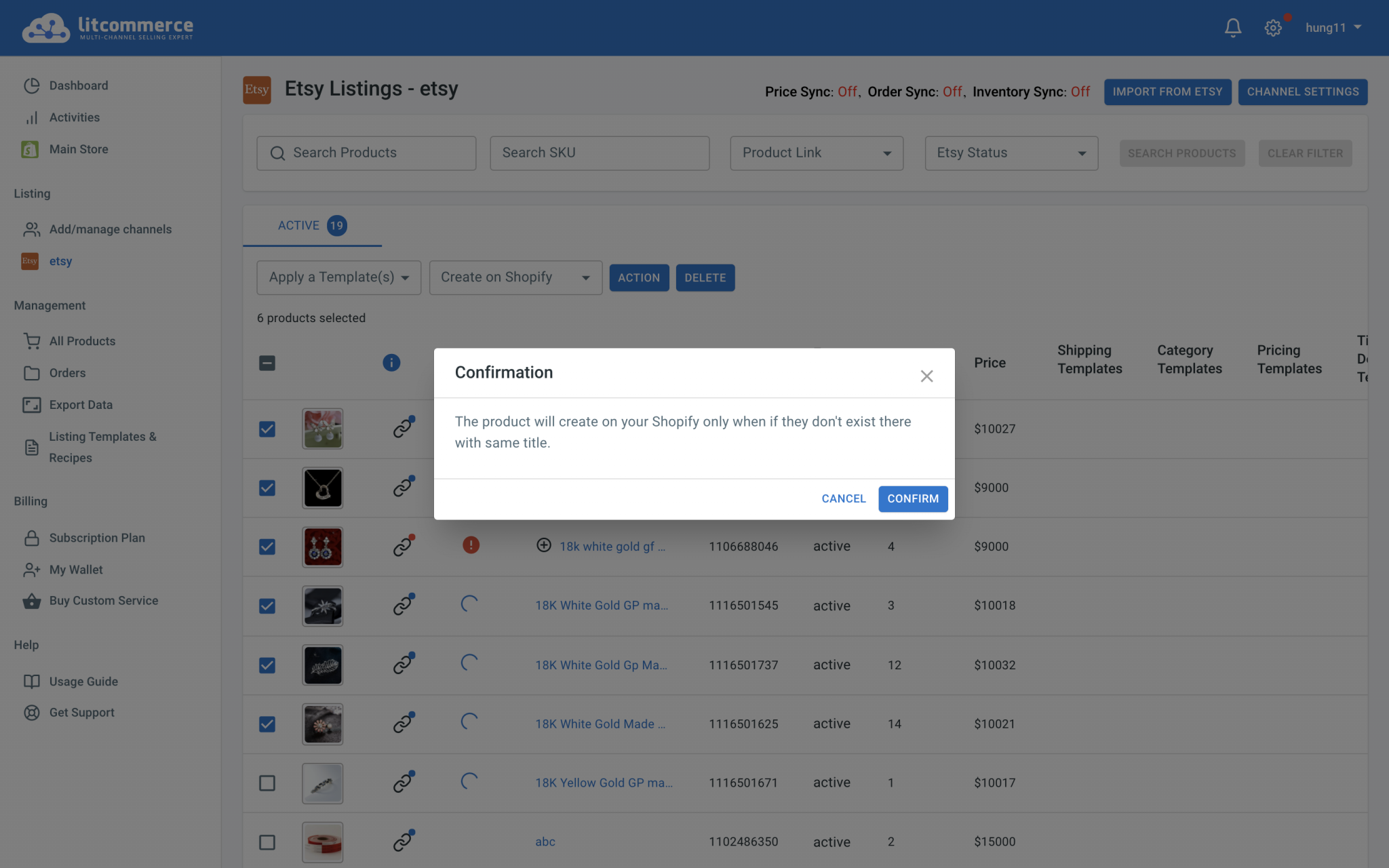 Then, you can hit the Confirm button to take action right away!
LitCommerce will automatically create products from your online marketplace to your eCommerce store. Meanwhile, you can wait or do other tasks until the process is completed.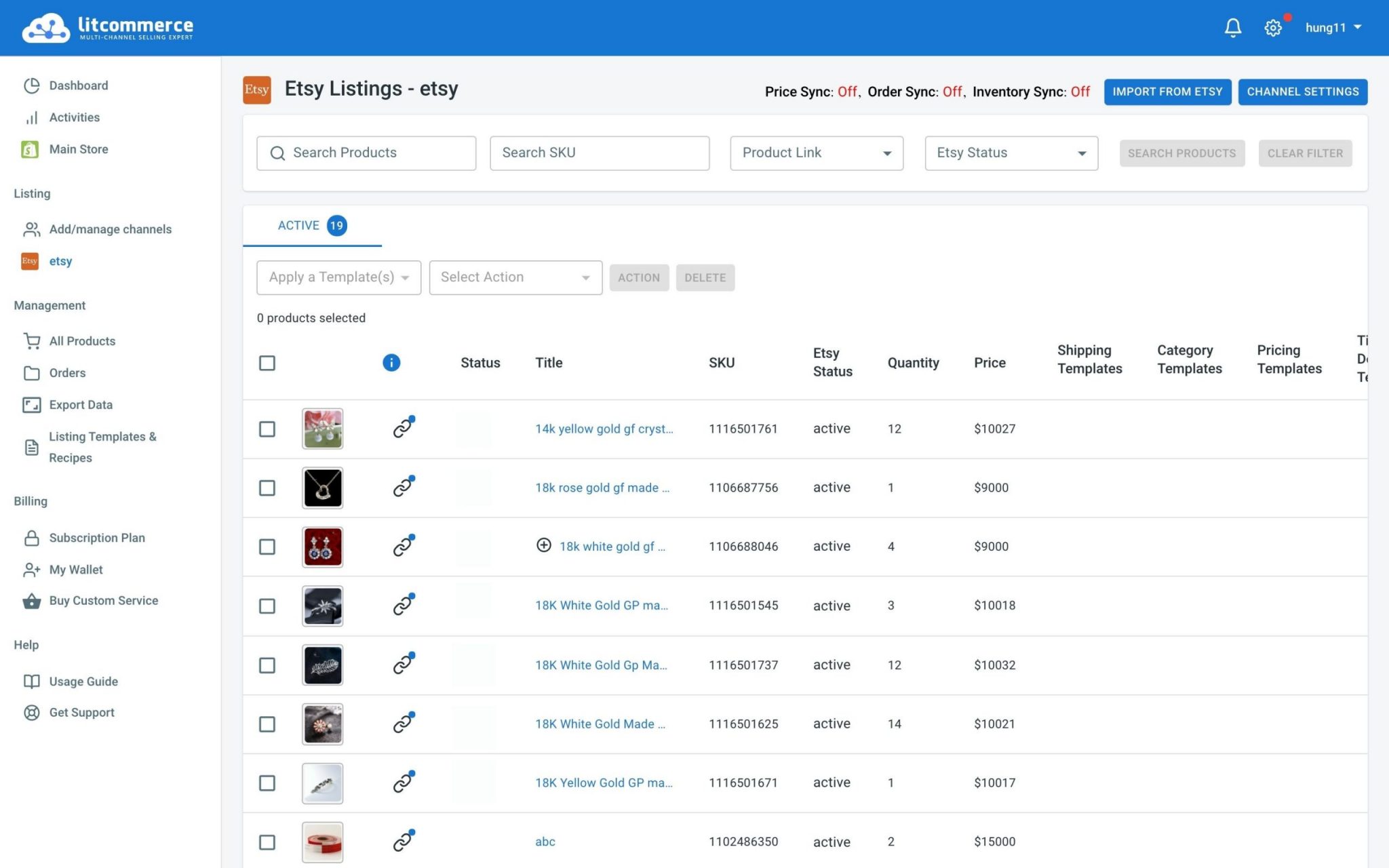 Once it's done, the link icon will turn to blue light, and your Shopify is all set with the new imported products.