After connecting your Main store and sales channels, you will be redirected to LitCommerce main dashboard. Here you can have a visualization of your business performance, including your total orders, total listings, and more.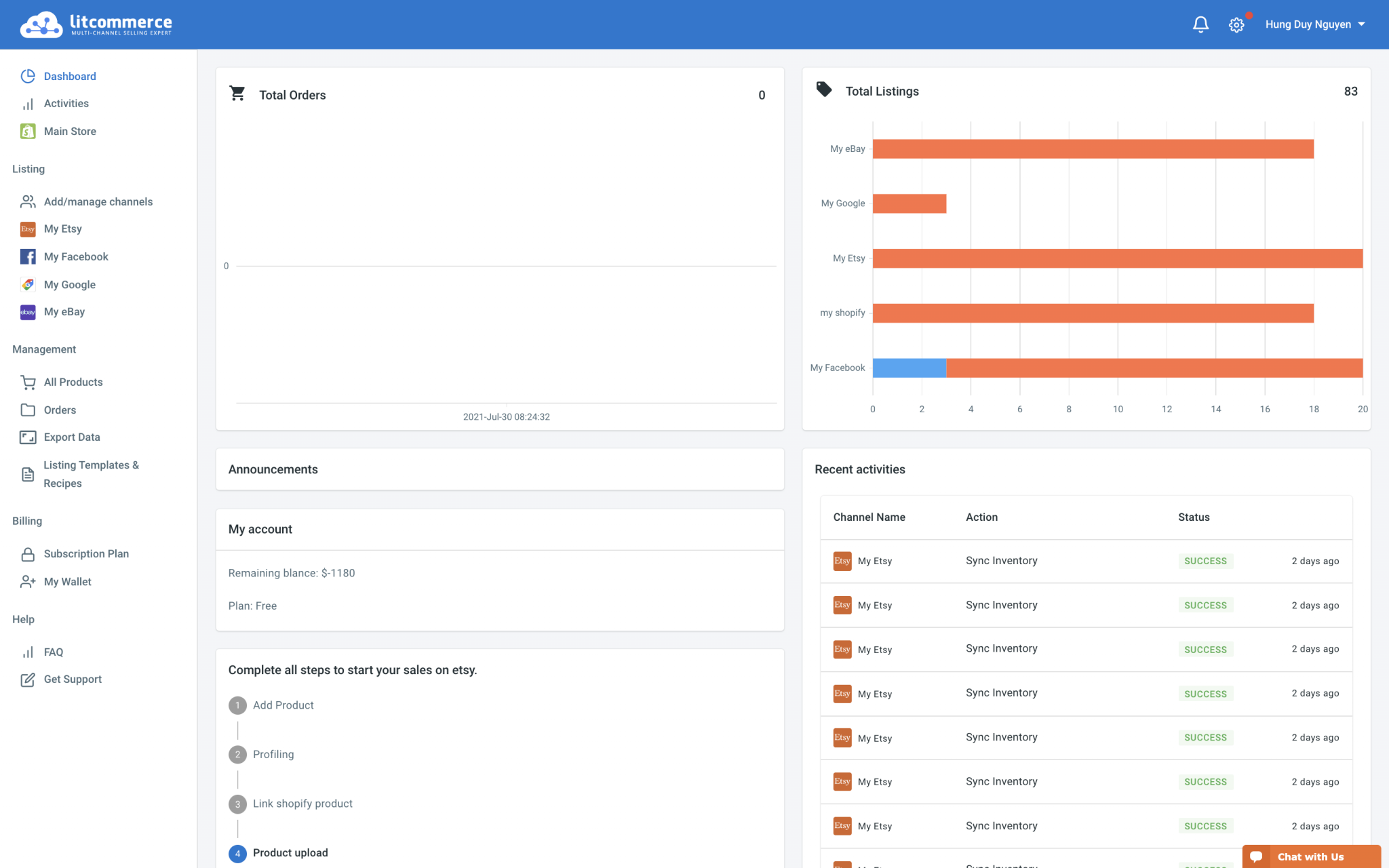 You can always see the Settings icon on the right side of the header bar. The display settings allow you to apply responsive font sizes and choose themes for the app. 

Apply responsive font sizes:

 

This feature helps make every line of text compatible with all screen sizes (your phone, tablet or desktop). Turn it on to create a friendly interface so you can feel more comfortable using LitCommerce App on the go.
Choose themes for the app:

 

LitCommerce comes with 2 default themes: Light and Dark. Enable Dark theme to have a more visually pleasing experience.