After successfully connecting to your marketplace, LitCommerce suggests adding a general template that helps you create listings easily and quickly. For more information on using templates, please see Template and Recipes.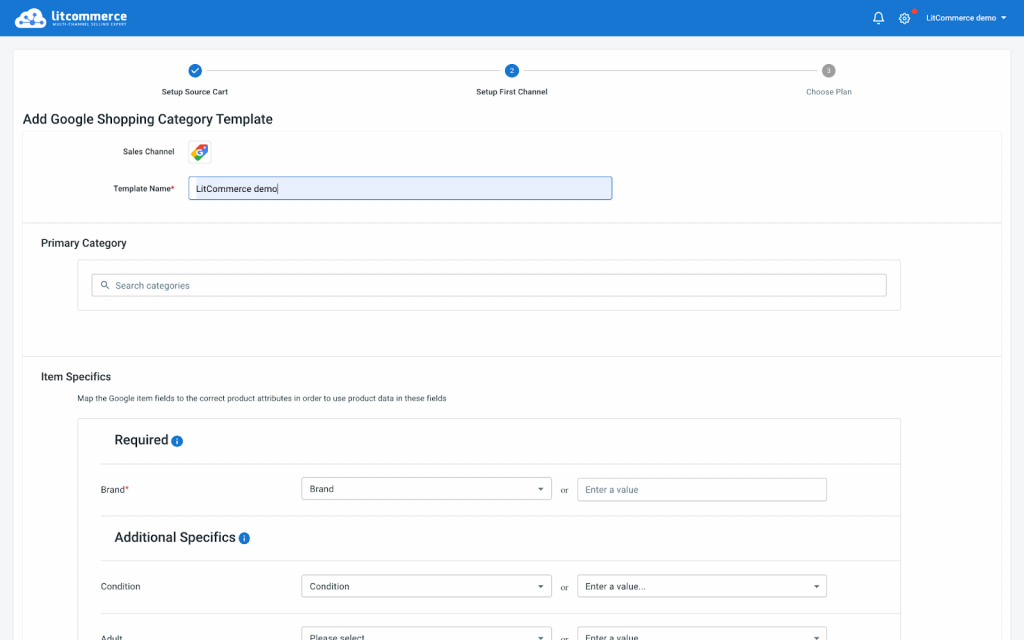 After adjusting your product's template, you also need to set up your sales channel's rules in terms of pricing, inventory and order. 

You can create pricing or quantity rules for each sales channel based on the attributes of your products. For example, you can increase the price for all products listed on Etsy by $10, or set the maximum quantity displayed on Google Shopping. When you finish setting rules, the price and quantity of listings will get automatically calculated and updated on your channel. For more information, see Price and Quantity rules. 

Note: Before you allow LitCommerce to update your inventory quantities in your sales channel, make sure to verify the quantity is accurate. Think of the inventory quantities that should be your true count of on-hand inventory.
You can turn on order synchronization if you want LitCommerce to automatically import and sync order status to your main store. 

After configuring your settings, simply hit "Save Setting" and your initial setup is complete.