Let's learn how to effectively manage your Google Shopping listings and get them ready for sales!
At this step, you need to notice the Destinations that can be activated from your Google Shopping initial setup.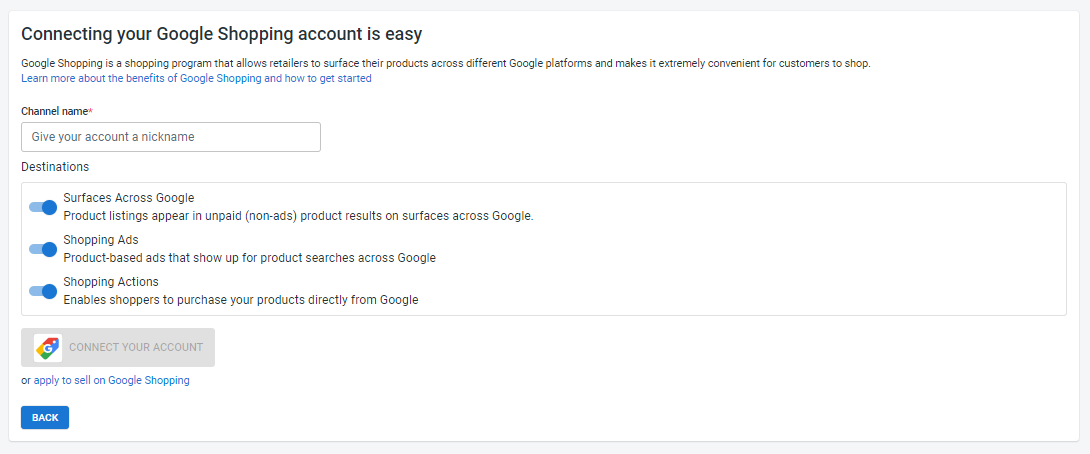 Remember that Google Shopping requires your product URL when you enable "Surfaces across Google" or "Google Ads". Without these, Google won't know where to direct customers to purchase your products. So make sure to add the product URL before starting to build your first Google Shopping listing.
The product URL will appear on the Edit Product page. After creating your Google Shopping Listing with the product URL, LitCommerce will send these URLs to Google automatically whenever listings are published.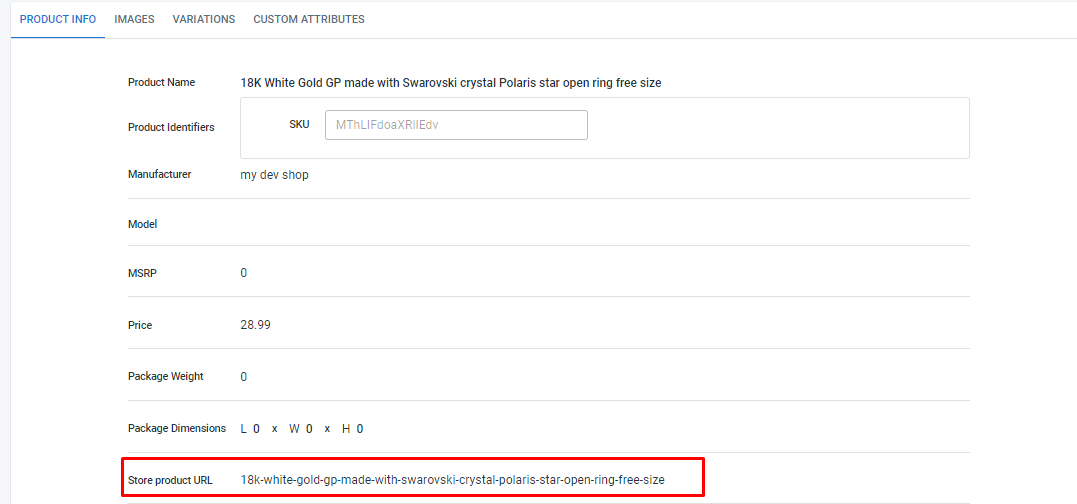 Just like other marketplaces, you can use Templates and Recipes to customize your Google Shopping listings - from the title, price, description, shipping... When listings are published, LitCommerce will send your product information to every Google Destination that you have enabled. You do not need to create separate listings for each Destination.