For some technical reasons, your Walmart account can be disconnected to LitCommerce. This section will help you understand the problem and find a way to deal with it.
The common reason for this problem is the missing connection with Walmart API. All you need to do is to set it up again.
Navigate to Listing> Add/Manage Channel, then select Walmart to get to your Walmart Channel Settings. From here, simply click Reconnect.
In case it still is not working, check the API permission that you've set up when connecting to Walmart in the first place.
Set all permission to Full Access.
After that, you'll need to create new API keys.  You may need to create a new one if you already have the Client ID and Client Secret on the Walmart Channel Settings page. You may do this by pressing the Reset button.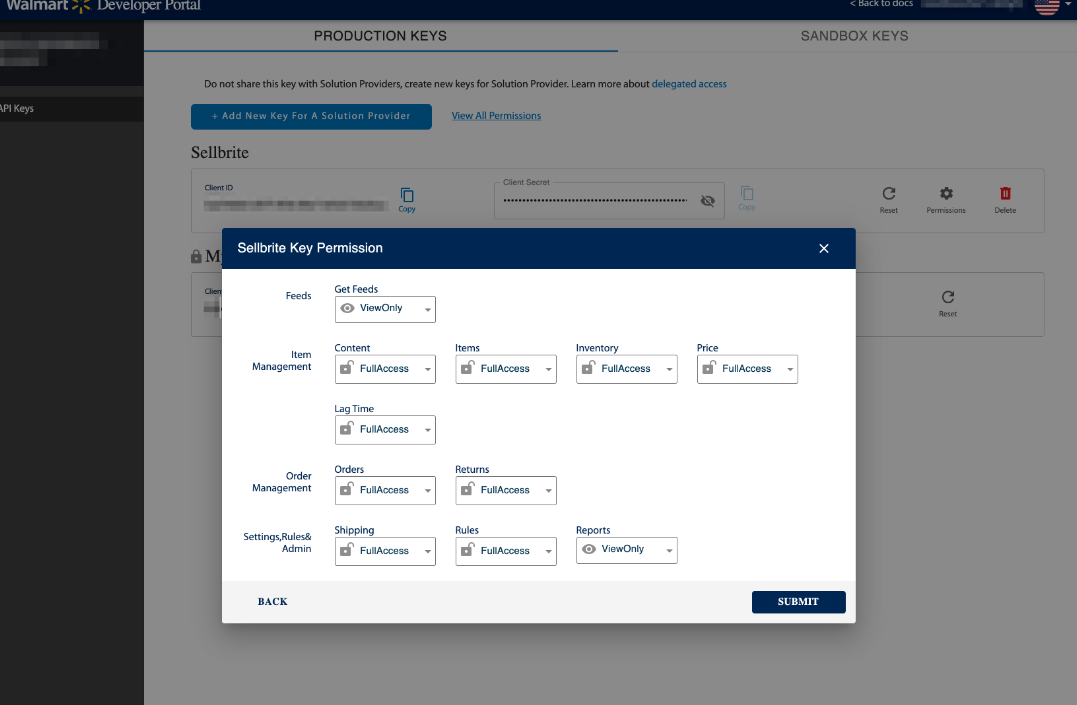 Once you have generated new API keys, simply come back to Walmart's Channel Setting, fill in the new information then hit Reconnect.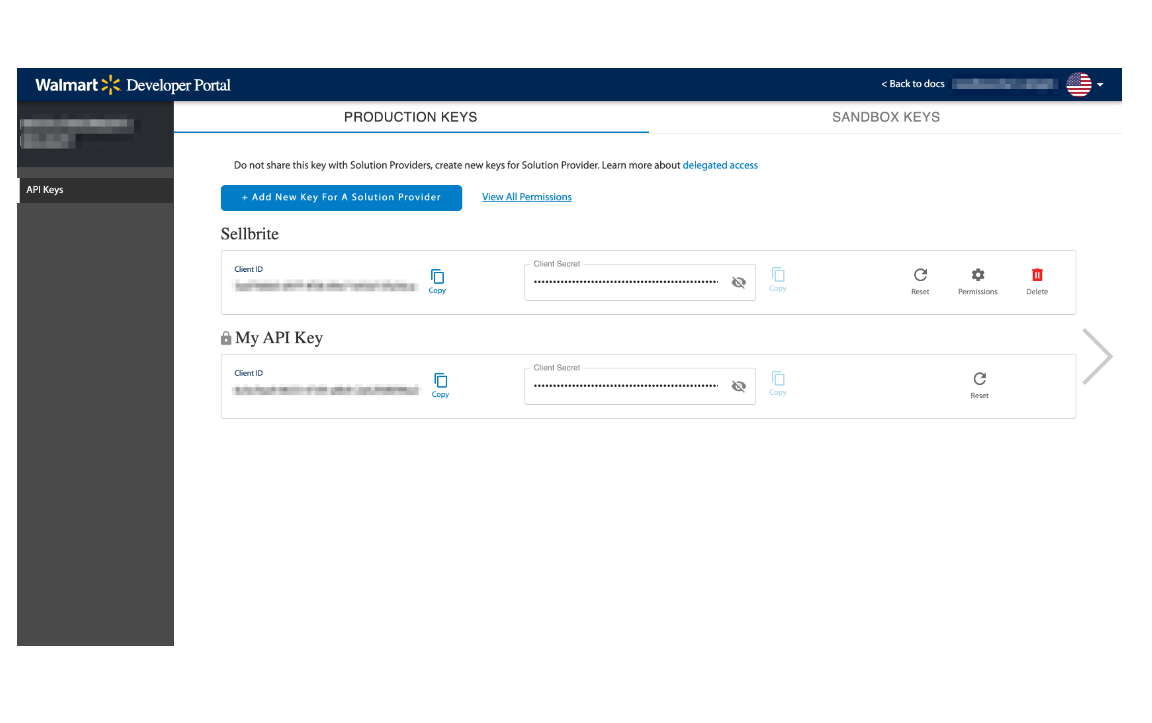 NOTE: Normally, it only takes a few minutes to complete the reconnection process. However, in some cases, Walmart can take up to 5 days to acknowledge and accept the connection request from LitCommerce.