WooCommerce Walmart Integration Guideline
LitCommerce offers the easiest and most affordable solution for sellers who want to simplify their workload when selling on multiple channels. With LitCommerce, you can integrate various selling channels, including WooCommerce and Walmart, quickly and efficiently. Here are the 4 simple steps to integrate WooCommerce with Walmart using LitCommerce:
#Step 1: Connect WooCommerce and Walmart
#Step 2: List products on Walmart
#Step 3: Sync WooCommerce and Walmart
#Step 4: Manage Walmart orders on WooCommerce
Step 1: Connect WooCommerce with Walmart
To start the integration process, create a new LitCommerce account or log in using your Facebook or Google account. Choose WooCommerce as your main store and provide the necessary information to establish the connection between LitCommerce and your WooCommerce store.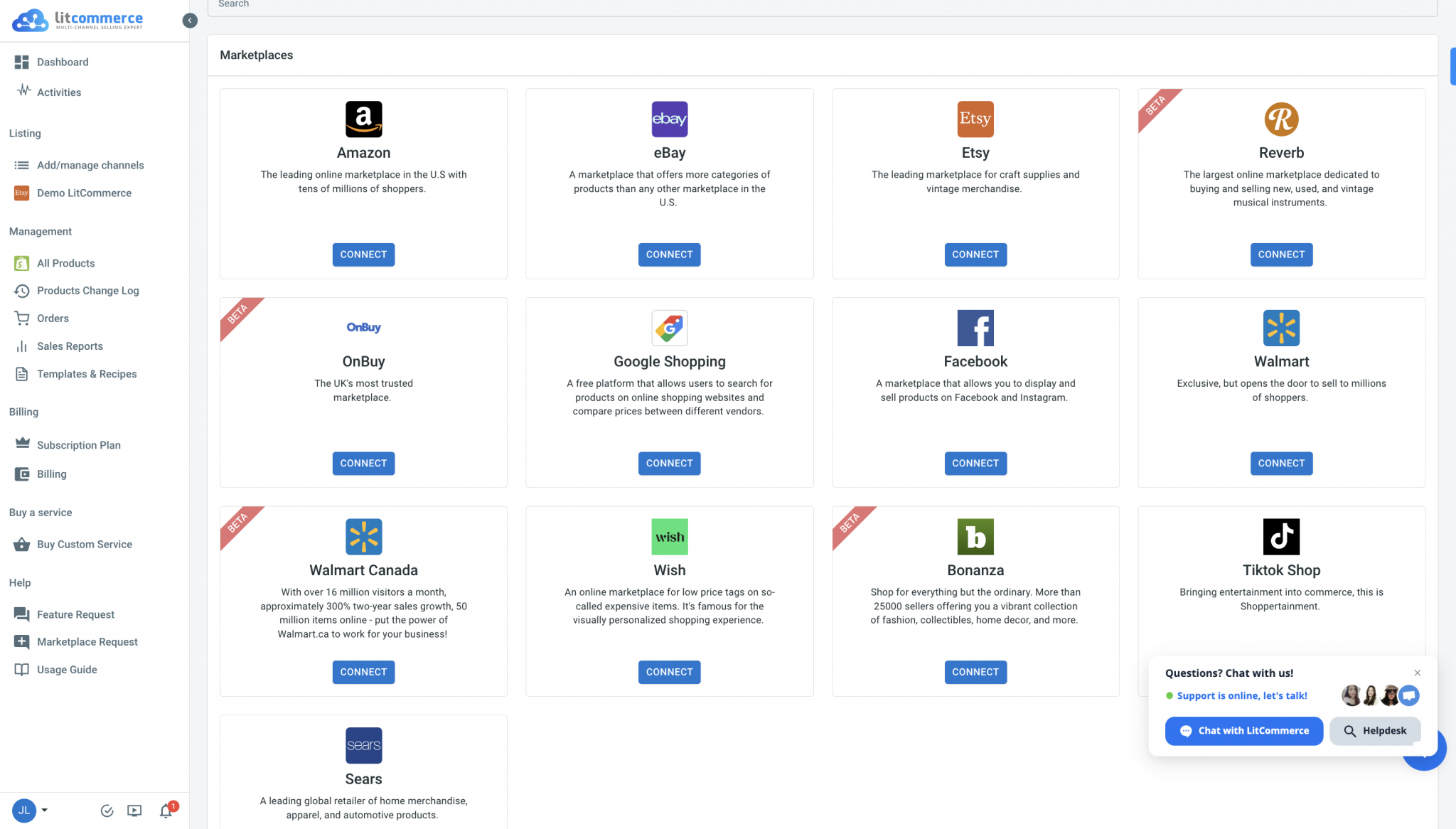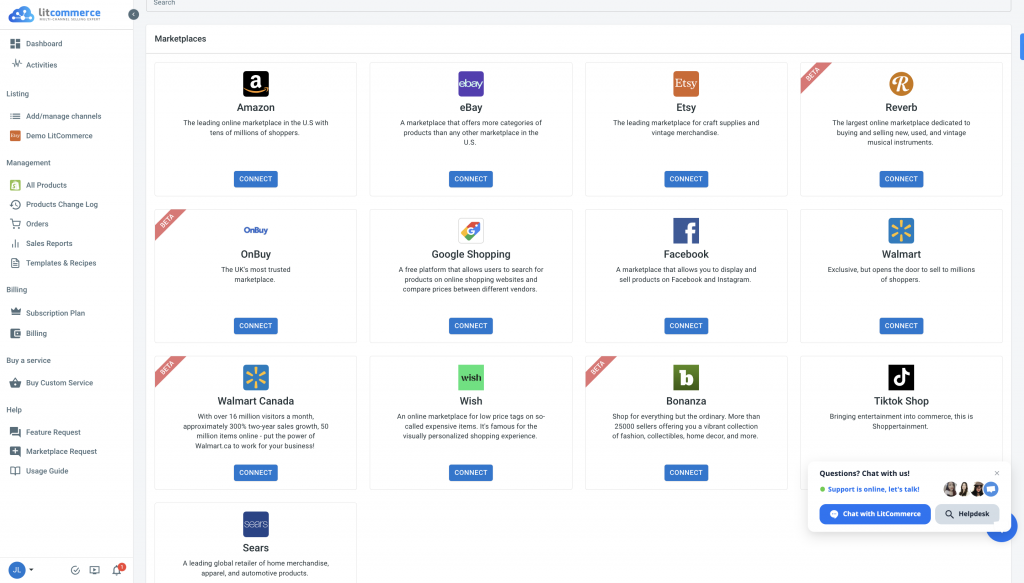 Once connected, proceed to connect with Walmart as an additional sales channel. Assign a nickname to your Walmart channel and select the region for your store.
Step 2: Import Products between WooCommerce and Walmart
After successfully connecting WooCommerce with Walmart, all your WooCommerce products will be automatically imported to the LitCommerce dashboard, saving you time and effort.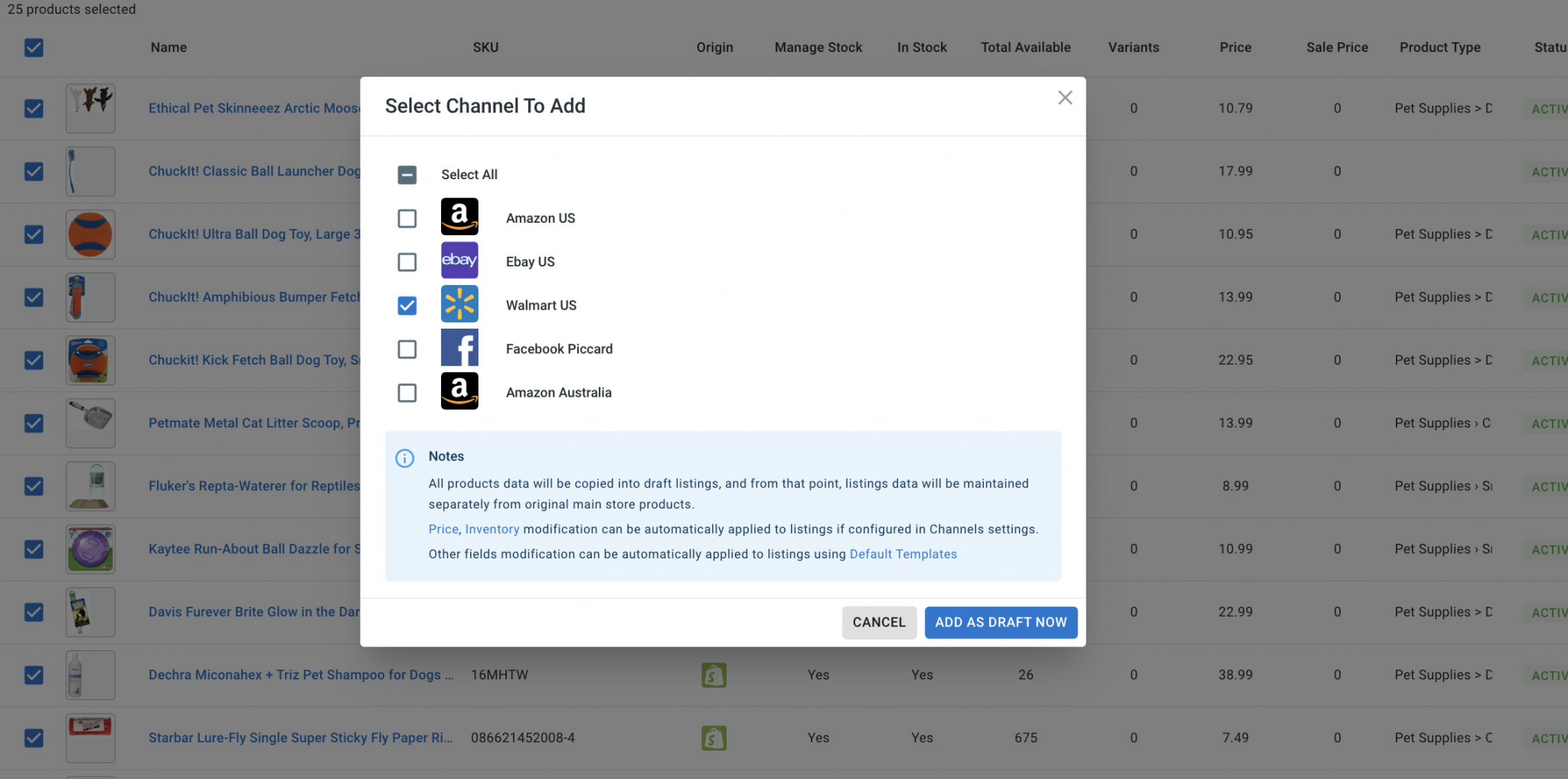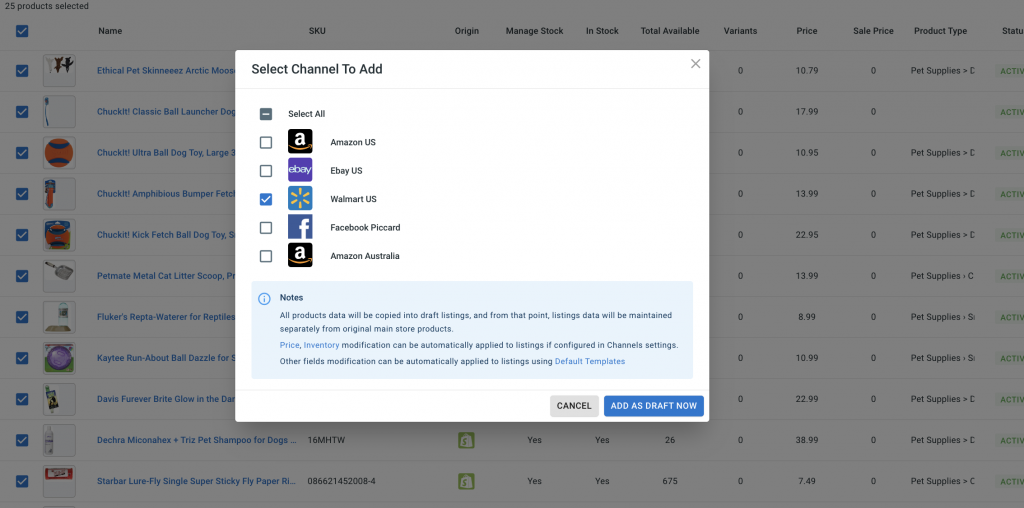 To list products on Walmart, select Walmart from the dropdown menu in the "List products on the channel" section. Choose the products you want to list on Walmart and customize the draft listings according to Walmart's requirements.
You can make edits individually or use the multi-edit mode for convenient bulk editing.
Step 3: Enable WooCommerce Walmart Sync
LitCommerce allows seamless synchronization of inventory, pricing, and orders between your WooCommerce store and Walmart. Enable the sync function to ensure any changes made in your WooCommerce store are reflected on Walmart automatically. Access the LitCommerce dashboard, select the Walmart channel, and click on "Channel Settings."


Enable inventory sync, pricing sync, and order sync by toggling the corresponding switches. Confirm the changes to initiate the synchronization process.
Step 4: Manage Walmart Orders
Efficient order management is crucial for successful selling on Walmart. LitCommerce simplifies the process by integrating Walmart orders with your WooCommerce store's dashboard. Access the "Listing" section in LitCommerce, select your Walmart sales channel, and navigate to "Channel Settings." Import Walmart orders into your WooCommerce dashboard by clicking the button next to "Import Orders to Main Store."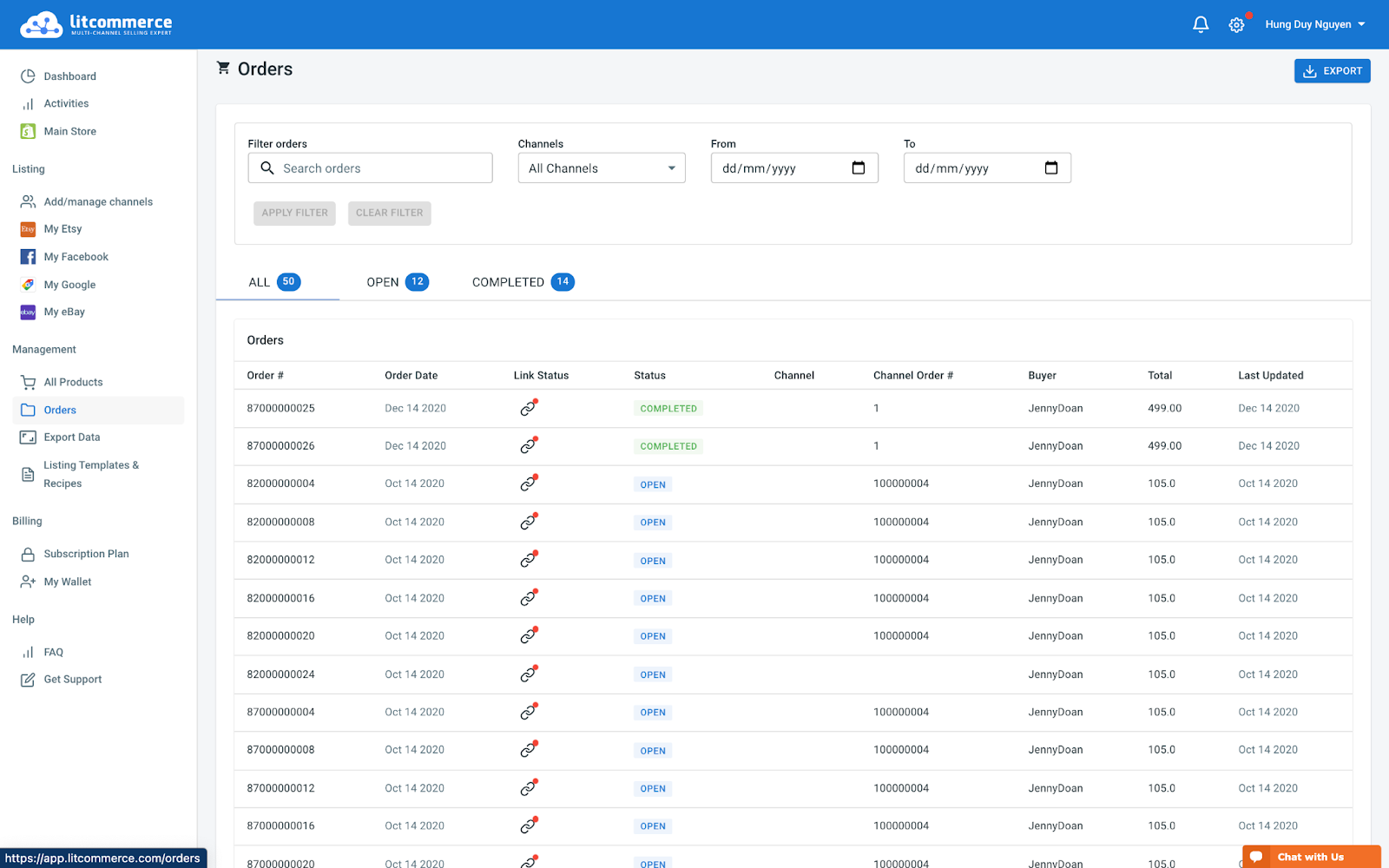 This allows you to conveniently review and fulfill orders from a single platform. Monitor order status and manage the fulfillment process effectively using the order management features provided by LitCommerce.
By following these 4 steps of integrating WooCommerce with Walmart using LitCommerce, you can streamline your selling process and maximize your reach on Walmart's platform. LitCommerce offers dedicated support throughout the integration process, ensuring a smooth and successful experience. Take advantage of LitCommerce's multichannel integration capabilities and start selling on Walmart with ease today.