Introduction
To keep up with the global competition that's constantly on the rise, multichannel selling is the strategy that many retailers are currently relying on.
The larger consumer groups grow, the more flexible retailers have to be in order to cater to those increasing needs. They have to start thinking about ways to expand their commercial power and sell on multiple platforms as a result. Multichannel selling will give customers more freedom to shop using preferred channels.
But if it's just for the sake of customer satisfaction, why has multichannel selling become so widely adopted? How are retailers using this method as a game changer in boosting their sales and maximizing their store's potential? In this multichannel selling guide, we'll go through these key aspects of multichannel retail that you need to know:
Whether you are having the same questions or are uncertain about expanding your business to other platforms, this is the comprehensive guide to multichannel selling for you.
Multi-selling Made Easy
LitCommerce offers a state-of-the-art multichannel solution that helps you painlessly list products on top-rated online marketplaces like Amazon, eBay, Etsy, etc.
Why wait any further? Let's take one step into multichannel business and flourish your sales with LitCommerce.

---
The Basics of Multichannel Selling
What is multichannel selling?
As consumers are gradually shifting to online shopping, many retailers chose to start their own eCommerce businesses instead of selling their merchandise physically. Companies now focus on their online branding more than ever, in the hopes of creating higher value for their consumers.
However, there is no point in setting up a pretty website and building a user experience if your items are not showing up where the customers are searching. With limited choices on pricing, delivery time, or product selection, single-channel retailing is clearly falling behind the competition. Thus, listing all your products on only one platform is no longer an efficient nor profitable way to grow your business.
That's where multichannel retailing comes in.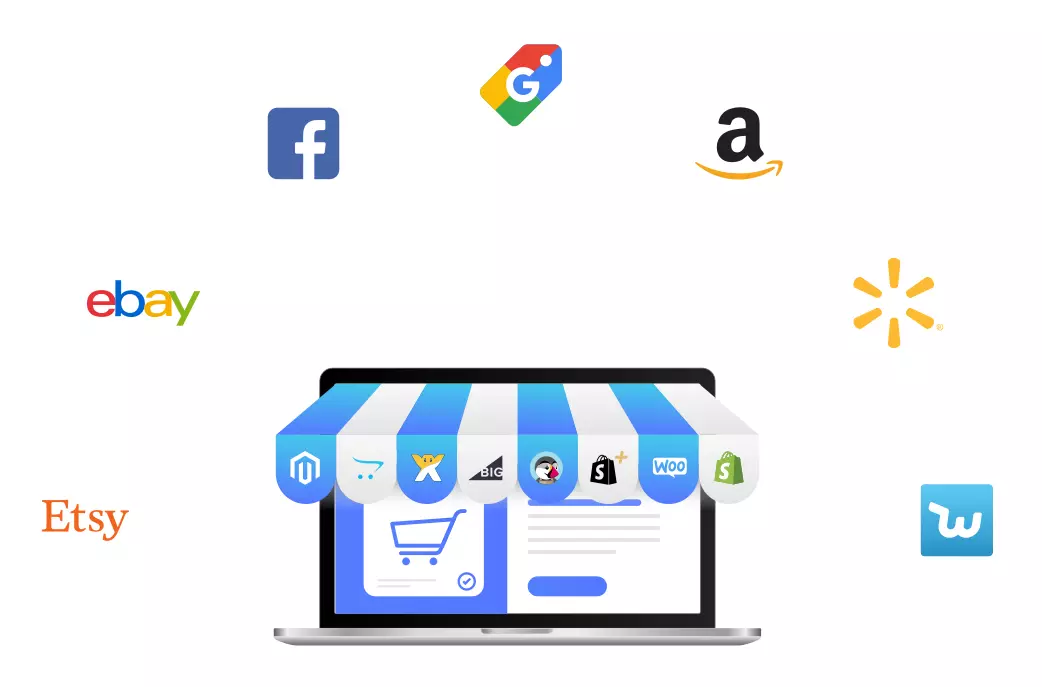 Multichannel selling is a process of listing and selling your products on more than one sales channel, mostly in a business-to-consumer (B2C) environment. This model includes a combination of your own website, eCommerce marketplaces, mobile apps, and/or brick-and-mortar store.
In short, multichannel retail not only provides customers with more diverse shopping options. By having a clear understanding of what is multichannel and multichannel selling, retailers can also take advantage of all sales that can happen outside their main channel.
Fundamental platforms for multichannel selling
To sell on multiple platforms means you have to fully understand how these channels work, and what exactly the benefits they can bring are. This will undoubtedly get your products to show up to the right customers, at the right place, and at the right time.
Here are the essential multichannel selling platforms that you should have in mind.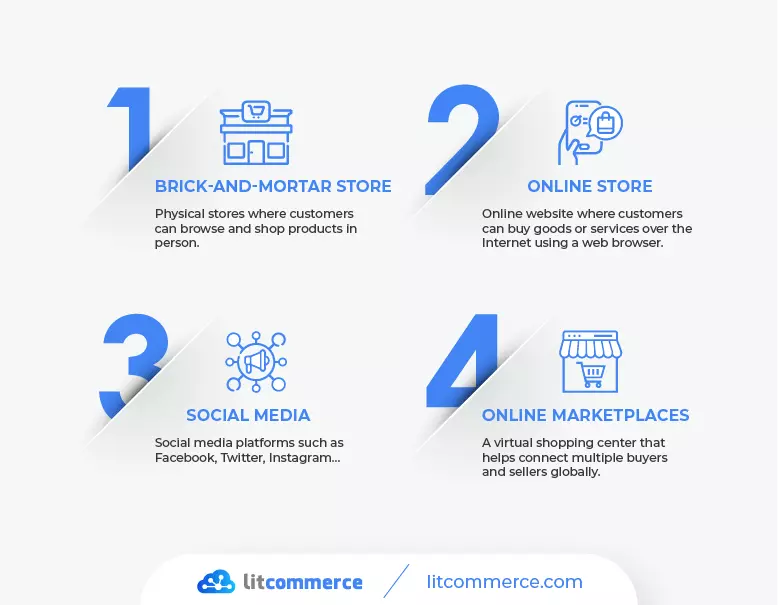 Brick-and-mortar store
The term 'brick-and-mortar' refers to the material from which physical stores are usually constructed. Therefore, a brick-and-mortar store indicates a place where customers can browse and shop for your products in person. This is perhaps the most traditional and popular form of doing business.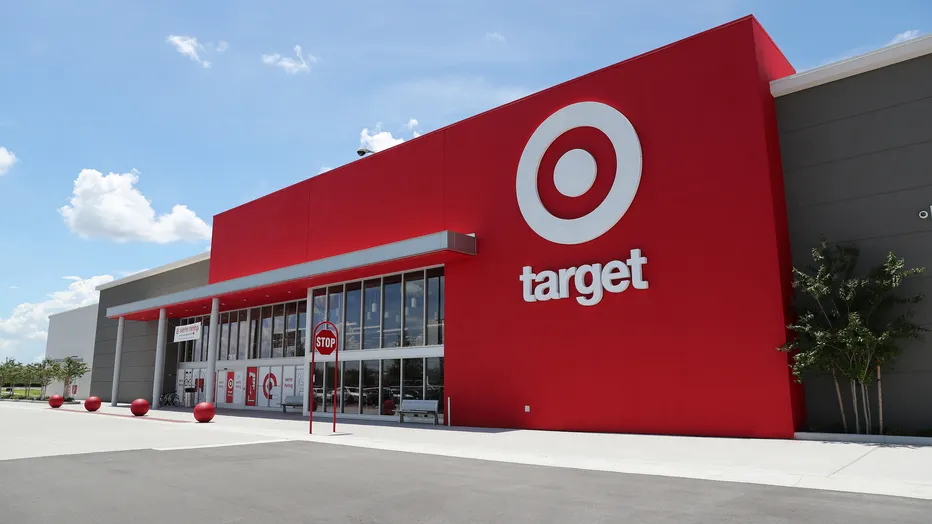 Many people still prefer this method of shopping, as it allows them to test the merchandise or consult directly with store employees. Some consumers are also wary of online payment, so a physical presence can be associated with legitimacy and better trust. However, there can be a lot of costs associated, so most small business owners will choose not to have a brick-and-mortar store.
Currently, retailers are gradually combining their brick-and-mortar stores with online stores. Having a website can help them reach a larger customer group, and provide those customers with a better experience. Promising buyers can find their desired goods before choosing to buy online or purchase directly at a physical store.
Online store (or e-store)
Without a doubt, the number of online stores has been growing at an incredible pace. Having a virtual version of your business can likely transform your whole retail strategy and may unlock new possibilities for growth.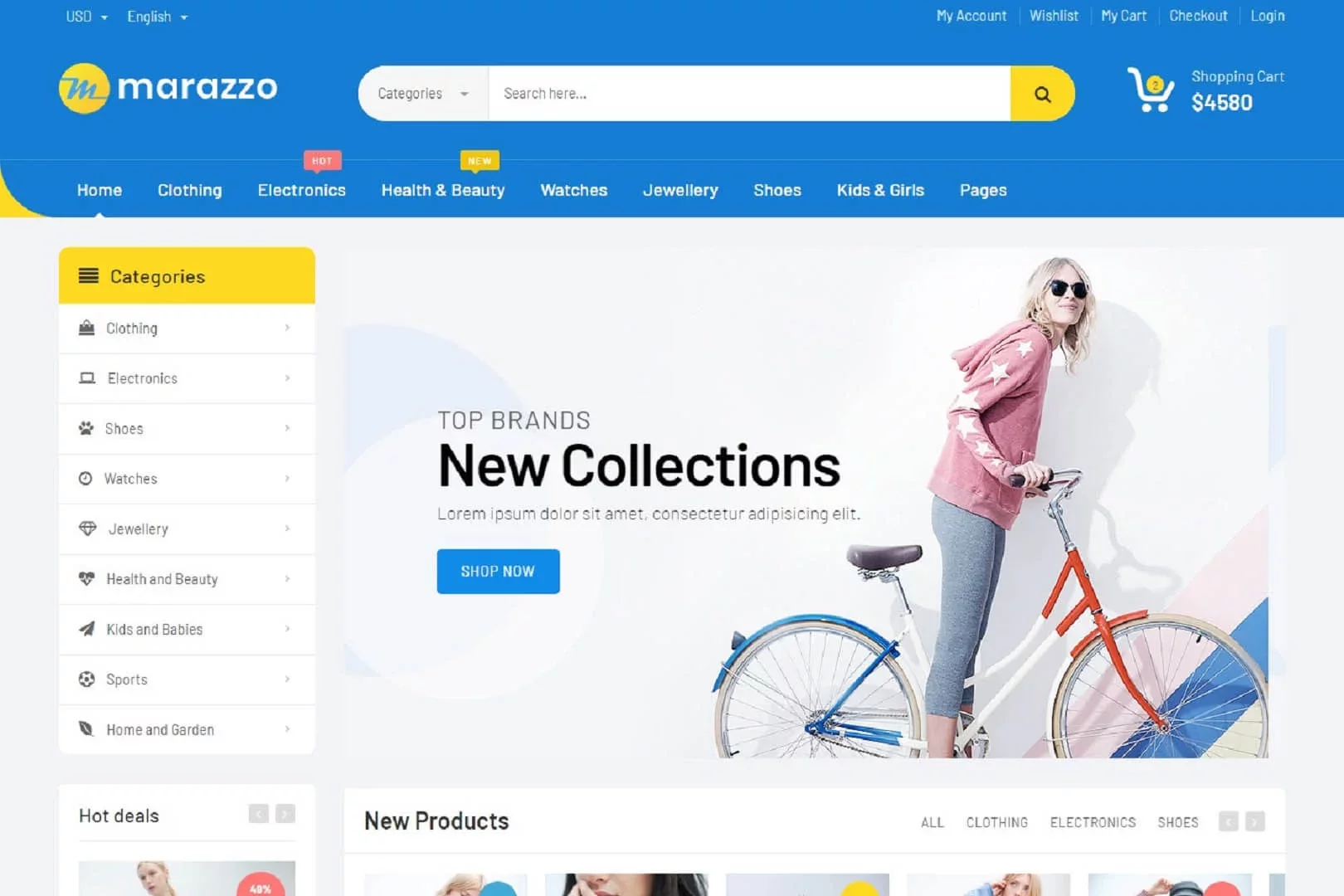 The biggest advantage online stores bring is that customers can easily take a look at all the products available. Shopping becomes a relaxing and convenient experience, as goods can be delivered right to their door with just a click of a button. Store owners will also have full control of their customer journey and customization of the experience.
As the COVID-19 pandemic hits, consumers are now relying on virtual shopping more than ever. Thus, it has become generally expected for brands to have an online platform to meet this need. There are various reliable eCommerce platforms for retailers to choose from to easily create, customize and manage their online stores. E-stores can also be efficiently integrated with other channels in order to optimize your business potential even further.
Online marketplaces
By definition, an online marketplace specifies a business model that helps connect multiple buyers and sellers globally. The way a marketplace differs from an eCommerce website is that the marketplace operator owns no inventory. Rather, the role of this platform is to enable transactions between store owners and their consumers. Merchants can entrust operational tasks to the marketplace and focus more on promoting their online branding.
Many retailers choose to sell on this type of platform because of its enormous traffic potential. Moreover, setting up a new store or connecting it to other available sales channels is fairly quick. Thus, integrating with a marketplace is a great first step if you are interested in starting multichannel distribution.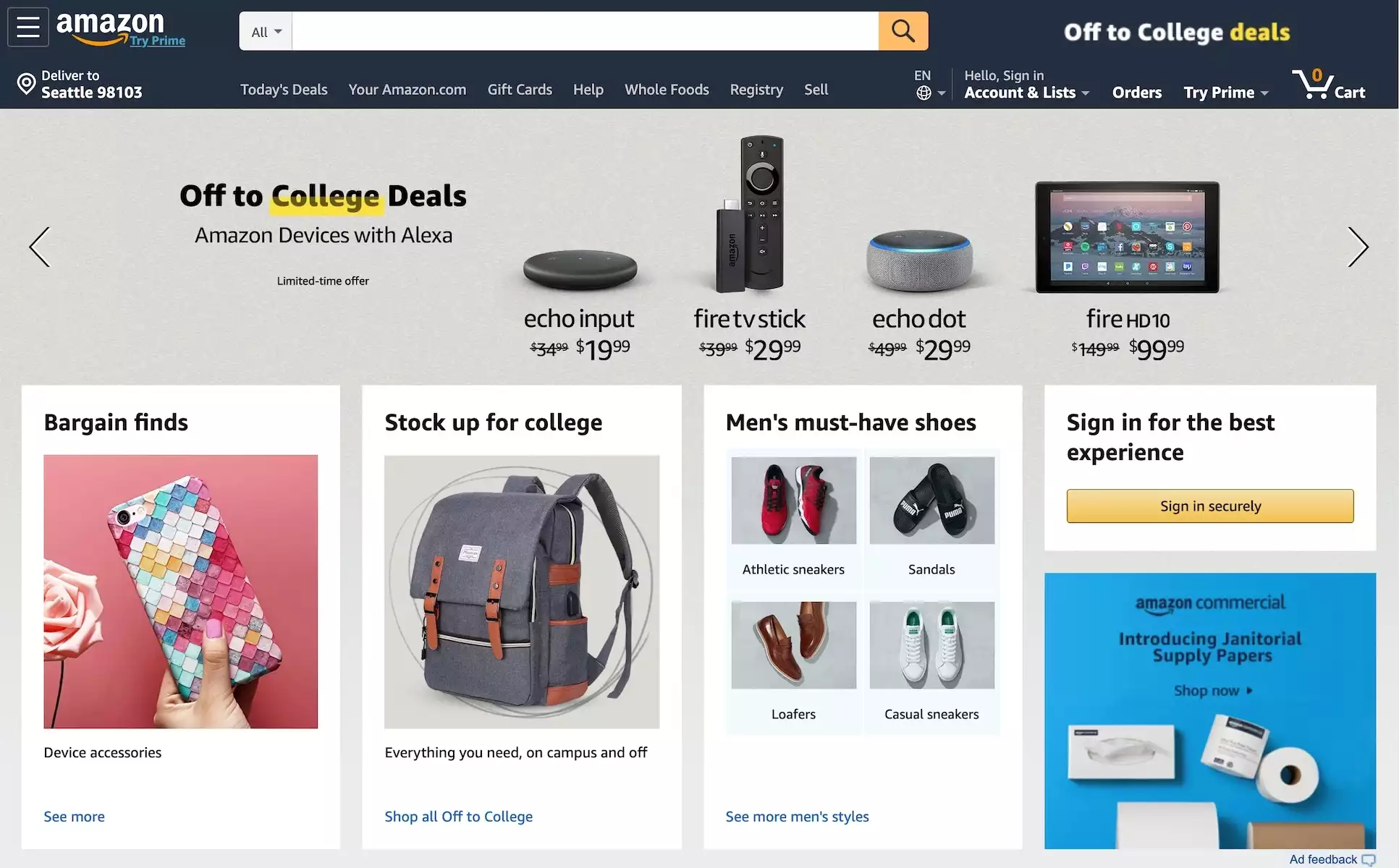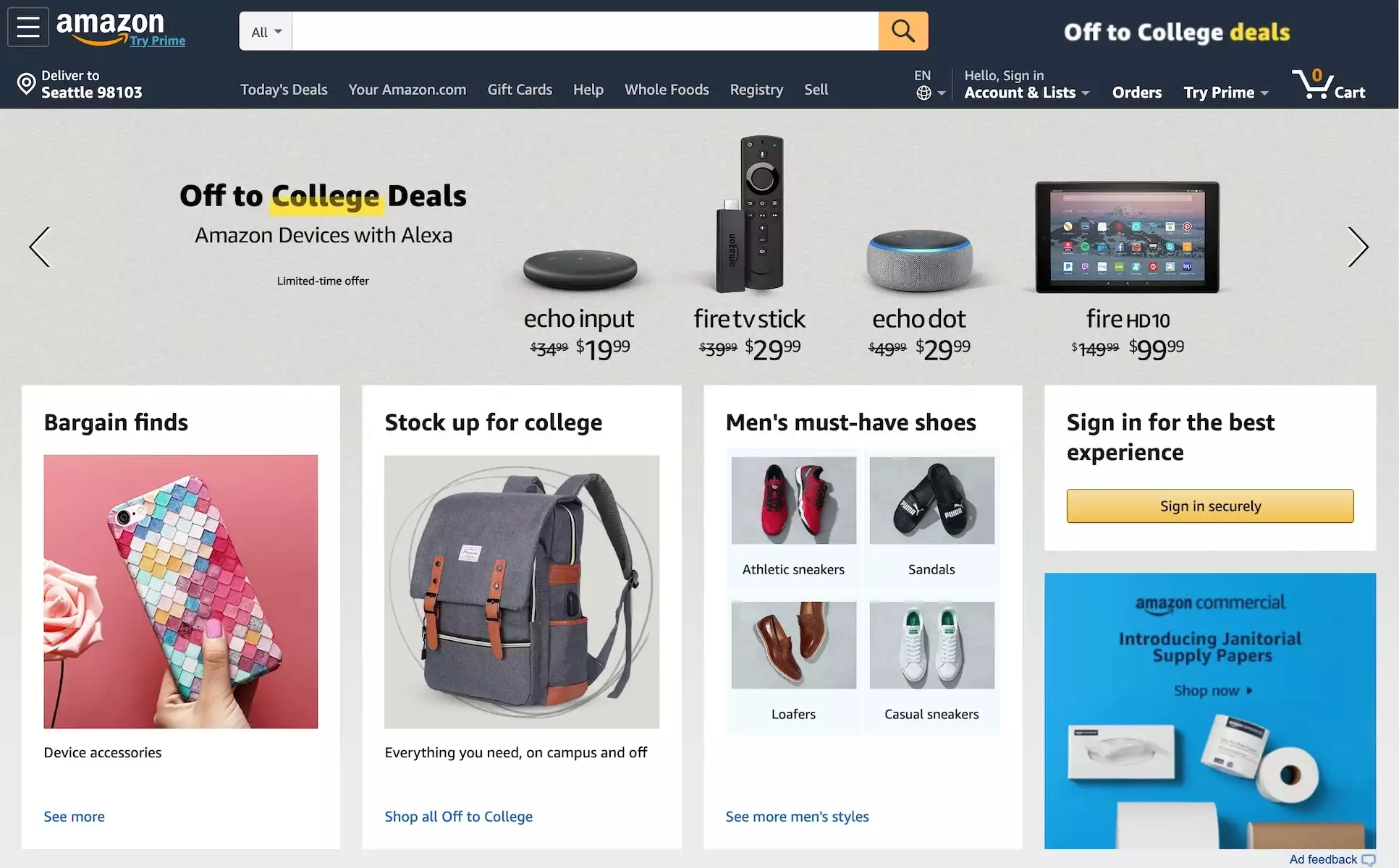 However, high traffic would also mean high competition – your brand can get lost among hundreds and thousands of rivals. You would also need to comply with the marketplace's policy, and have little control over customizing your store.
Social media
Social media is definitely the trump card in getting your brand's message across to customers. Not only will it drive more traffic to your store, but you can also engage with customers in a more genuine way. By connecting with them directly and providing frequent information, you can easily build trust with your targeted audience. Businesses have recognized this potential and begun utilizing their social channels to convert their followers into sales.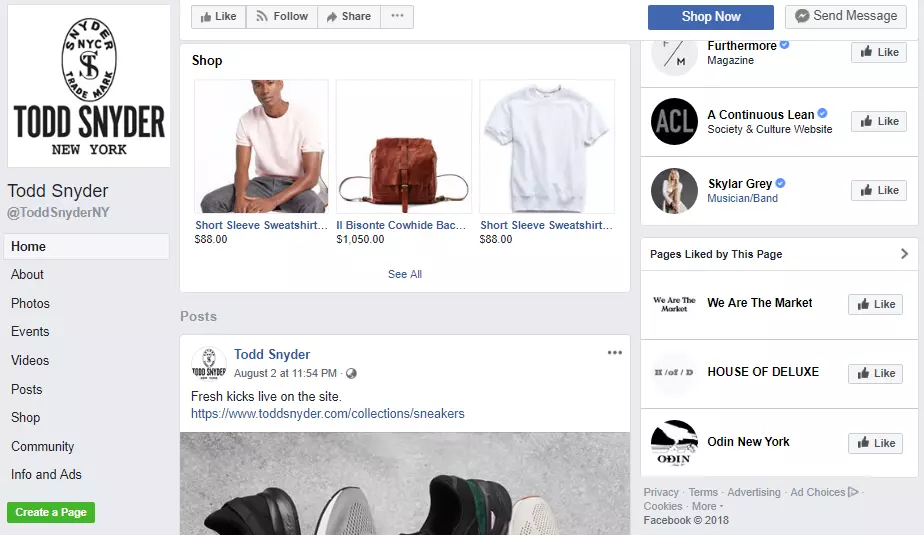 Many social media platforms now cater to this specific demand. Customers on Facebook or Instagram can make direct purchases from a store they follow without having to leave the site. Similar to an eCommerce store, you can also include these platforms in your store's network and create a multichannel selling system.
Multichannel vs Omnichannel
A popular term that can be mistaken with multichannel selling is Omnichannel selling. Both these methods involve communicating with customers by selling on multiple platforms. But there are a few notable differences between Omnichannel vs Multichannel selling.
Multichannel retailing involves listing your products on different selling channels. Each of these channels can run independently and has its own commercial capability. Customers make purchases on any channel they prefer, without having to visit your main store. Thus, this method focuses mostly on getting the products to the customers.
On the other hand, Omnichannel selling focuses on the needs of the customers and the consistency among different channels. Brands that practice Omnichannel retailing want a unified experience across their platforms' network. Their strategy is to make each purchase feel more personal than multichannel retail.
Therefore, whether to choose Omnichannel or Multichannel selling for your store will depend on your specific selling strategy.
---
Multichannel Selling Guide To Boost Sales In 2022
If you are already interested in expanding your business with multichannel selling, we are here to assist! Let's look at some of the steps to create a seamless channel transition for your store.
#1 – Decide the right marketplace for multichannel selling
The first and most critical step of your multichannel selling journey is choosing the most suitable channel to expand your business.
Selling on marketplaces is the current eCommerce trend – and they are undoubtedly one of the best multichannel selling platforms. There are obvious reasons why marketplaces are the go-to choices for brands to take their first steps in multichannel retail. The large already-available traffic, fast launch time, and sales potential are definitely attractive advantages.
However, you definitely don't want to waste your time and effort picking a marketplace that isn't suitable for your products. Deciding on the right marketplace for your brand means doing proper research and drafting your strategy before actual implementation.
While you are still making your choice, take notice of these essential aspects of multichannel selling:
Who are your target customers? The goal of joining a marketplace is to take advantage of its traffic and attract new customers from that pool. Thus, it's important to find a marketplace that fits the type of shopper you're trying to convert. They should be searching for your niche on that particular platform.
What kind of products are you selling? Other than making your products available to the right customers, you also want to make sure they stand out from the rest. Do they have any special features or designs? Are your pricing more competitive, or do you have more promotions? Determine how your brand differs from your competitors and modify your eCommerce marketing strategy accordingly.
Read more: What are the top marketplaces to sell your products on?
#2 – Choose the right multichannel listing software
Listing thousands of your current products on a new platform may sound intimidating – that is, if you're thinking of doing it manually. For multichannel selling purposes, many companies are now providing eCommerce listing solutions, such as multichannel listing software.
You can arrange your product lists and manage all data in one place, before uploading them onto the desired platform. This means eCommerce sellers can complete all listing and inventory tasks using a single account, mitigating manual errors and taking less effort. Moreover, this software should also solve fulfillment requests for businesses, if any.
Therefore, having decent multichannel listing software will support you with your usual time-consuming product management tasks. This will allow you to focus more on marketing and growing your brand. Here are our suggestions for the best multichannel listing software currently available:
1. LitCommerce
LitCommerce is the advanced, user-friendly integration app for product listing across all your sales channels. This app acts as a comprehensive sync hub to help transfer data from your shopping cart to any other selling channel. Developed by LitExtension – a trusted brand and expert in eCommerce shopping carts, LitCommerce will assist you in maximizing the potential of your current cart. With a focus on customization, LitCommerce can also tailor integrations to your preference.
Pros:
Multiple channels supported
Easy customization for custom shopping cart or custom channel
Can create apps for specific Shopping carts – Marketplace pairs
Data synchronization focused: real-time syncing across all sales channel
Notable features: bulk product listing, advanced order management, in-app notifications
Free forever plan
Cons:
Does not act as a central order processing system
2. Sellbrite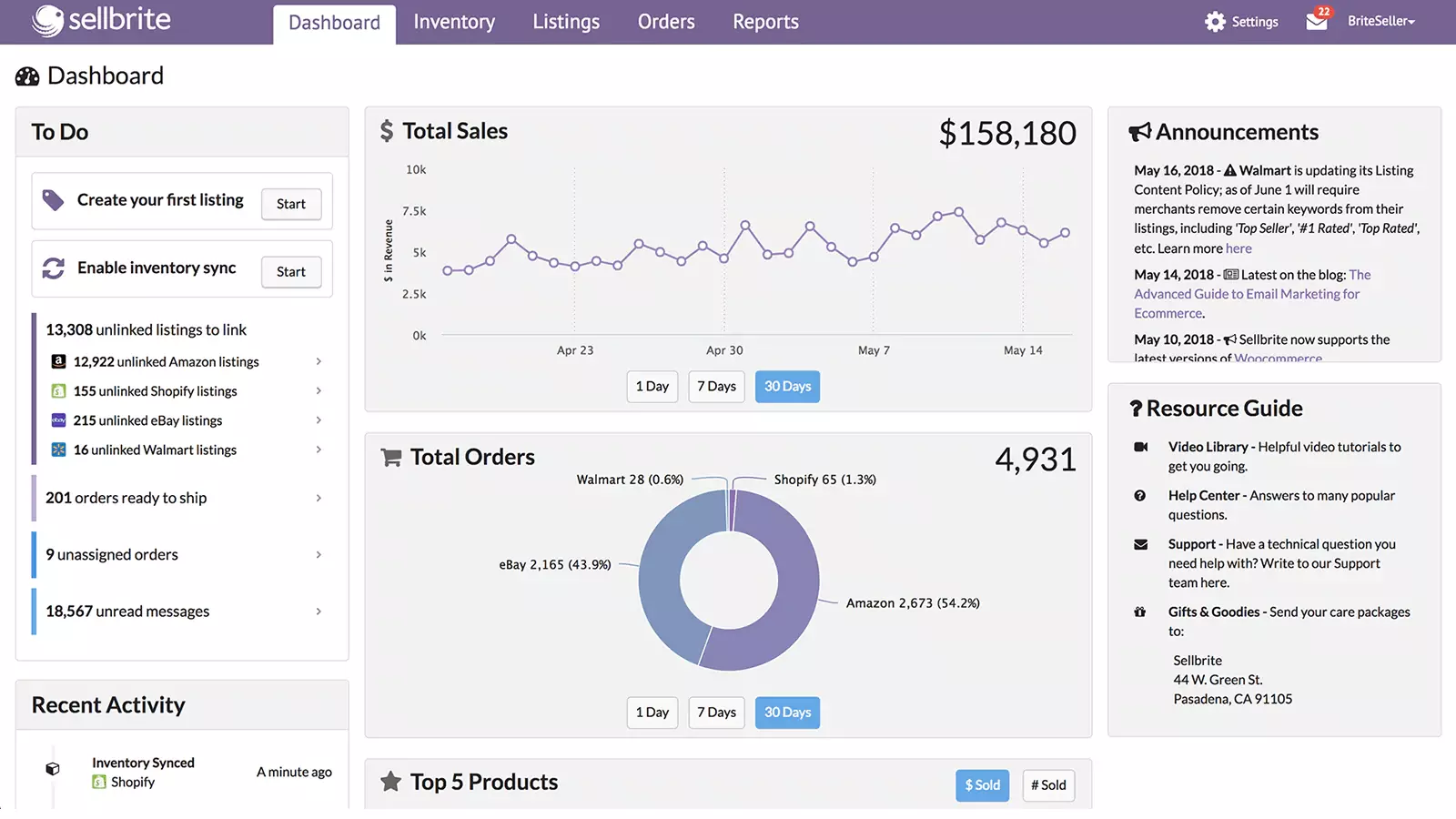 Next on our list of best multichannel listing software is Sellbrite. Sellbrite is well-known for being a user-friendly and easy solution for retailers to list their products on large online marketplaces. Their services include creating listings, syncing inventory, and fulfilling orders from only one interface. Sellbrite currently services integrations with 4 eCommerce platforms and 7 top marketplaces, so you can easily choose the channel you most prefer.
Pros:
User-friendly, easy-to-navigate interface
Automatic syncing to reduce inventory management risk
Great pricing plan
Excellent support team
Cons:
Cannot integrate with social media channels marketplaces
Does not focus on services outside of the US
Does not support kitting & bundled products
3. Selro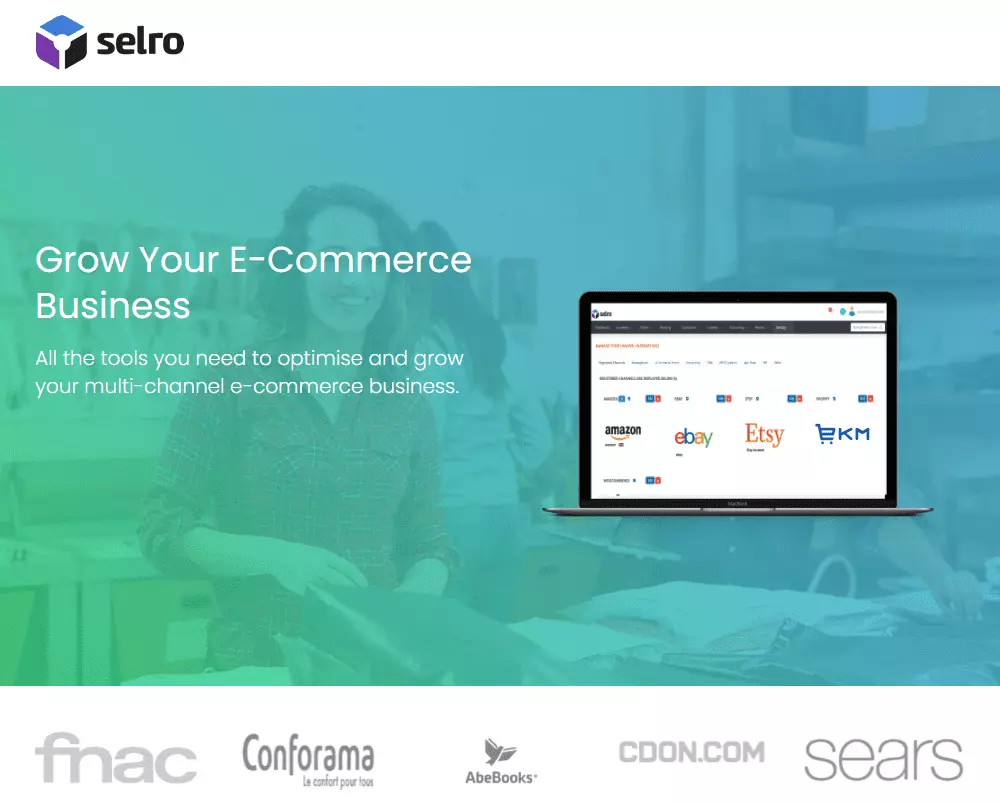 Selro is the time-saving option you are looking for! With Selro, you can spend less time managing your sales and focus more on growing your brand. They provide you with not only listing and stock updates across multiple marketplaces, but also comprehensive sales reports. What's more, Selro's multi-carrier shipping ensures that fulfillment details are constantly updated on every platform.
Pros:
Multiple marketplaces supported
Accounting, EPOS, and Email Marketing support
Shipping service integration with 51 major carriers
Cons:
4. Cedcommerce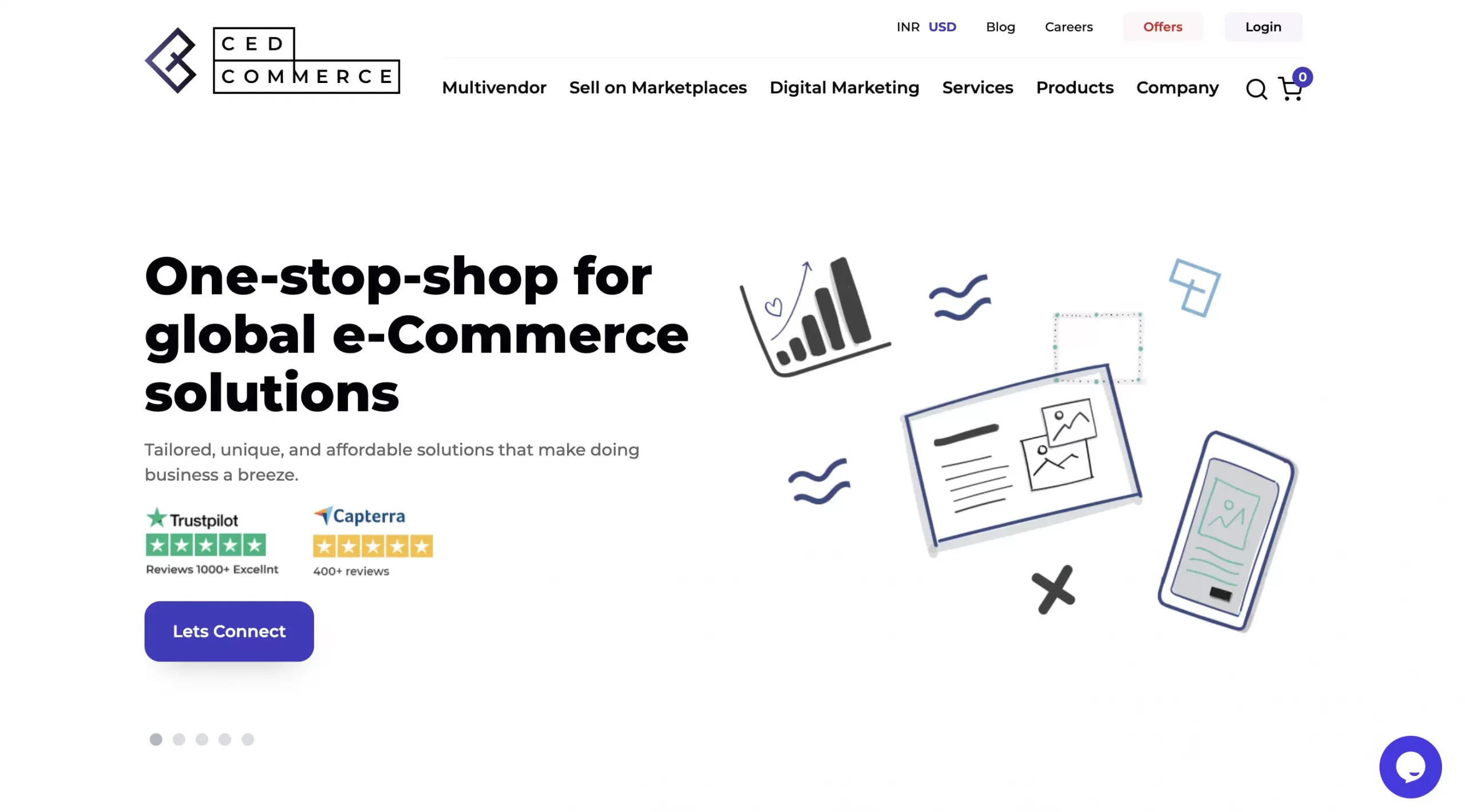 CedCommerce is definitely the go-to solution for retailers who wish to master the art of multichannel selling. They focus on store customization across all of your available channels and help you scale your business with their marketing service. This app can also help you build your own mobile application for multichannel selling.
Pros:
Multiple marketplaces supported
Perfect solution for POD business
Marketing support
Cons:
Required to install different apps to integrate with multiple marketplaces
5. Inkfrog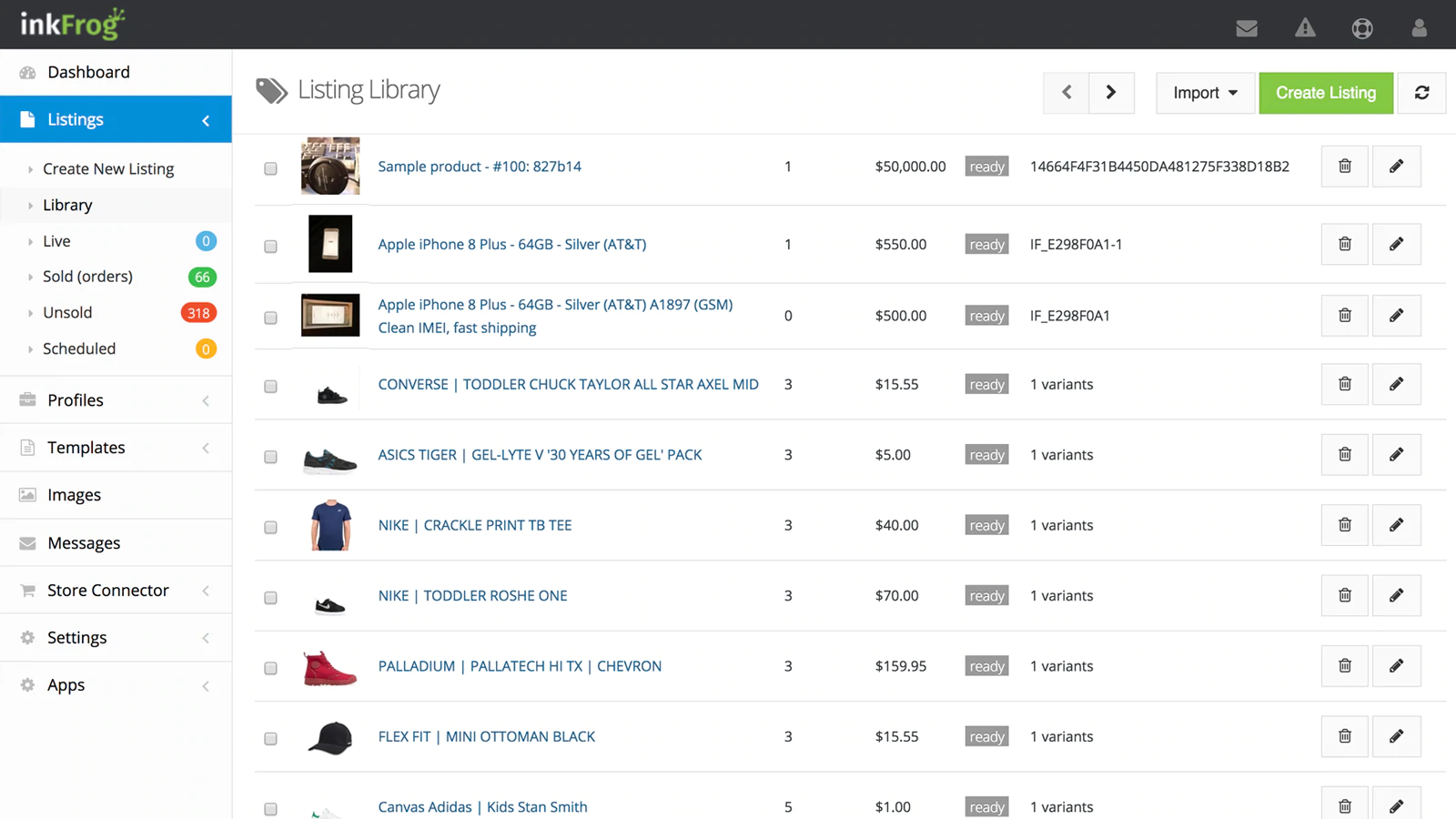 With Inkfrog, eCommerce store owners can expand their business to eBay and Amazon with ease. Inkfrog's main focus is on eBay, so it's no surprise that they can provide you with beautiful templates and image hosting. If you plan to sell your products on eBay, this might be one of the first service providers and the best multichannel listing software you can think of.
Pros:
eBay focused services
Provide great eBay templates and image hosting
Cons:
Limited channel support
Clumsy website navigation
Customer support is not highly rated
Lots of error and bug
#3 – Identify popular cross-channel integrations for multichannel selling
Finally, if you are now determined on practicing multichannel retailing, let's look at some popular integration between online stores and marketplaces. Provided that you already own an eCommerce website or marketplace, the most preferred channel pairings are as follows:
Shopify and Amazon integration
Shopify is probably one of the most used eCommerce platforms for sellers who want to build their store's website. This hosted platform will assist you in creating an online store to your liking without much effort. With its wide range of eCommerce features, Shopify aims to help companies grow their online business smoothly and effortlessly.
At the same time, when we talk about the online marketplace, it's hard not to mention Amazon. This platform is undeniably the most popular place for Internet users to search for their desired product. Therefore, selling on Amazon is also a priority for many retailers.
Integration between Shopify and Amazon is a popular eCommerce trend. Having both of these platforms for multichannel selling can bring lots of potential to your business:
Increase your audience: having your products on both platforms can drive more traffic to your brand.
Provide an alternative solution: in the case that either of your stores is under maintenance or has errors, purchases can still be made on the other channel.
Maximize conversion: the more places your products show up, the more likely it is for you to meet the right customers and make sales.
Read the full guide to how you can connect these two channels here: Connecting your Shopify and Amazon store.
Shopify and Etsy integration
On the other hand, Etsy is a prominent online marketplace trusted by many independent sellers. This is a popular platform to sell arts and crafts, and a great place for small companies to emerge. Their user-friendly interface makes it accessible to any retailer who just start selling online.
Both platforms have great advantages. Shopify will let you create a website just for yourself, while Etsy has a stable traffic flow and customer base for small niches. With the help of the LitCommerce service, we can ensure these benefits while integrating Shopify with Etsy or vice versa:
Bulk product listing: Save your time and effort by choosing multiple products from your listing in the LitCommerce central catalog, and publish on Shopify or Etsy in bulk within a single click.
Real-time synchronization: Your inventory status will be constantly updated on both your Shopify and Etsy stores.
Order management: Track your orders from both channels and import them to one channel only, helping you manage your sales effectively.
WooCommerce and Etsy integration
Among the currently available eCommerce shopping carts, Woocommerce is another popular choice. Compared to Shopify, Woocommerce allows more customization to your storefront. This platform also allows you to add many beneficial plug-ins to optimize its potential. With the WordPress Etsy plug-in, for instance, you can easily connect the two channels and sell your Etsy products on Woocommerce.
WooCommerce and Amazon integration
Finally, having both Woocommerce and Amazon stores is also a familiar option for multichannel selling. Woocommerce has the endless ability for customization, while Amazon owns a rich traffic capacity. With the two channels combined, you can attract many potential buyers and cater to many different needs.
You can connect Woocommerce to Amazon by following this detailed guide: How to Connect WooCommerce to Amazon?
---
Benefits and Challenges of Multichannel Selling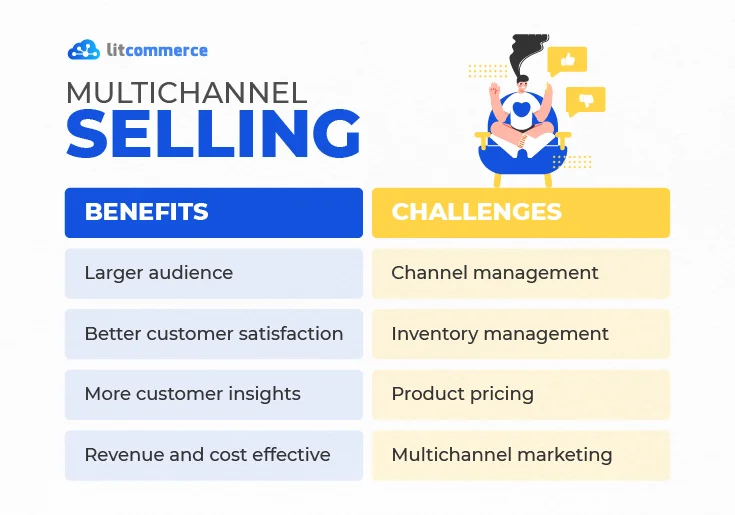 Benefits of Multichannel Selling
Distributing on multiple channels can sound intimidating at first, but there are many benefits to why it's worth considering. These are some of the main reasons more and more retailers are adopting multichannel selling.
#1 – Larger audience group
If your products only show up in one place, there is a high chance that you won't be able to reach your full audience potential. Even if you have a beautiful, UX-optimized online store, most of your buyers will be those who have already heard about your brand. Think about millions of other promising leads that can happen on other platforms.
When you list your products or sell on multiple marketplaces, you are getting your brand to show up wherever your customers might be. You'll have the chance to interact with them across various touch points and raise your brand awareness even higher.
#2 – Customer satisfaction and trust
Selling on multiple platforms means you are giving customers more freedom to choose which place to buy from. They might already have a preferred shopping channel, which makes it harder to convince them to buy elsewhere. By having your product on that same channel, customers will find it more convenient and effortless to make a purchase.
At the same time, the more places you are in, the more likely your audience will associate trust with your brand. Constant recognition and brand awareness can implement a sense of familiarity in your customers. It's important to pay attention to customer support on all channels for a consistent experience and help retain loyal shoppers.
#3 – More insights and data on customer behavior
With a more diverse audience across multiple platforms, it's no doubt store owners can gather a better range of buyer insights. Multichannel selling gives you more data on your customer's behavior, demographics, interests, and general buying intents.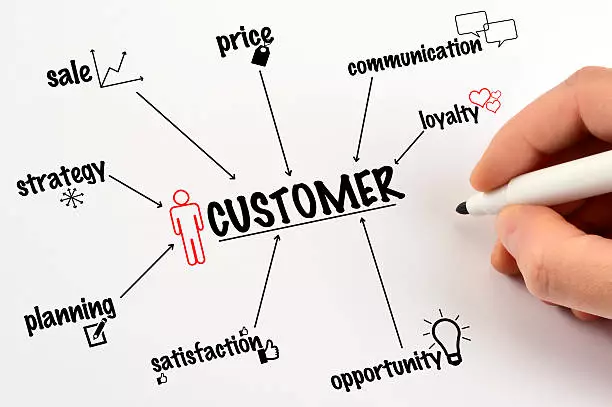 This helps you build a comprehensive customer journey and gives your shoppers what they want in the future. With this analysis, you can also customize the shopping experience for each channel you own.
For example, you have a brand that sells DIY goods and crafted items, and decide to sell on both Etsy and eBay. After a while, you may realize that your Etsy store is doing much better because customers tend to shop items of the same category there. This will ultimately lead you to promote more effectively on Etsy and reconsider selling on eBay.
#4 – Increase in revenue and reduction in costs
Getting your product to show up more on customers' feeds means you have a higher chance to make more sales. Moreover, you can take advantage of the upselling features from each channel and convince customers to make larger purchases.
It may sound contradictory to hear that multichannel selling will reduce your cost. Clearly, more channels will result in more platform fees, and marketing expenses, not to mention the cost of customizing each channel. However, as you naturally take in more inventory to distribute across the channels, these costs will be deduced per product sold.
---
Challenges of Multichannel Selling
Along with the mentioned benefits, these are undeniably the challenges you might have to face when you start multichannel retail:
#1 – Channel management
For any platform you sell on, you obviously have to create listings, manage orders and take care of your customers. This might be simple at first, but with each channel, you add to your network, these tasks will multiply accordingly.
At the same time, listings info is entered and stored differently in each system, so it can be a huge deal moving your products from one channel to another. Time-consuming and error-prone is undoubtedly the disadvantage of this process.
Read more: How to manage multiple marketplace seller accounts
#2 – Inventory management
When you expand to other channels, you'll have products constantly coming in and out on various platforms. Proper management of all sales and returns that can happen on these channels is no easy work.
You can run into inventory issues such as overselling, out-of-stock items, or inadequate quality checks. Other than directly affecting your sales, letting this problem go out of hand may hurt your customers' trust. Or worse, bad reviews can be inevitable.
#3 – Product pricing
Pricing strategy is one of the factors to consider when handling more than one store. Adding other channels also means more costs for operation, but expenses are also not the same for every platform.
One example is that the cost of operating a new brick-and-mortar store will surely differ from an online one. Your price will definitely need to be altered to cater to these changes. If this goes on every time you add a new channel, it will leave customers unhappy.
#4 – Multichannel marketing
Marketing for multichannel selling is not as simple as you might think. It's a common mistake to assume that you can simply replicate your marketing approach across all channels.
However, each sales channel will cater to a distinctive set of customers of different demographics and buying intent. Your marketing strategy may work on one channel but not the other.
---
Our Multichannel Selling Recommendations
One channel at a time: Begin by adding one channel at a time in order not to be overwhelmed by the new information and system. You can always start with the channel you believe will add the most value to your brand.
Research each channel before integrating: That says, how do you know which channel will create the most value for your business? Where do your potential customers usually shop? Every channel will have its strengths and weaknesses. Thus, you might want to analyze them in detail before making a decision that's most suitable for your current situation.
Understand your customer: Different customers want different things – thus you can optimize their experience with the various channels you have. Tailor your approach to match the targeted audience on each channel by customizing your marketing strategy accordingly.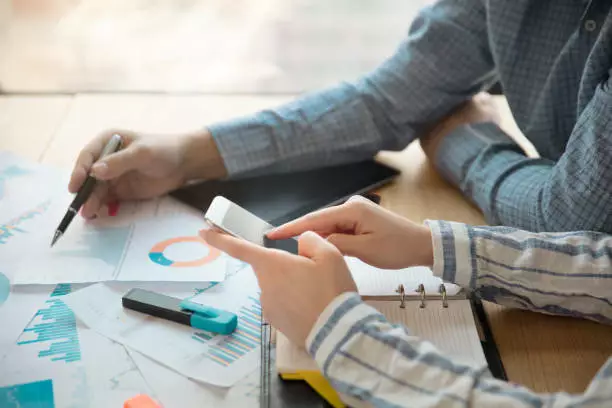 Adopt a comprehensive inter-channel/inventory management system: As we've mentioned, good channel management and inventory processing are crucial in multichannel selling. Make sure to integrate a proper management system to get your store running smoothly. At the same time, update your backend and ensure real-time syncing is happening across your channels.
Always check for restrictions: If you run your own physical store or website, you can freely brand them to your liking. However, should you plan to integrate your store onto a marketplace – for instance, there are certain restrictions you need to follow. They may affect your store UI/UX and products you can/cannot sell, so it's best to check what restrictions there might be on each channel.
---
FAQs – Multichannel Selling
What is multichannel selling? 
In the simplest term, multichannel selling is the process of selling your products on more than one channel. This includes a combination of multiple different platforms, such as your eCommerce website, physical store, or online marketplace. Each of these channels has certain benefits to help you grow your brand. Multichannel selling is currently one of the most popular ways to boost your sales.
What is an example of multichannel retailing?
One of the prime examples of multichannel selling is from Apple. This strategy has helped turn Apple into one of the current largest, most successful retailers in the world.
In the beginning, they already operated both physical and online stores as the main sales channels. The performance of their brick-and-mortar stores is highly regarded, yet the company wants to expand its market online even more. Apple's physical stores are even designed to promote their eCommerce channel. Thus, they can fulfill both the rising demand for online shopping and customer satisfaction while shopping at their physical stores.
Moreover, Apple recently partnered with Amazon to sell on their marketplace. Customers can now purchase directly from authorized sellers using one of the most familiar platforms globally. This multichannel selling approach is bringing them, even more, brand awareness and letting them target new markets.
What is multichannel listing software?
Multichannel listing software is a tech-enabled solution to help you practice multichannel selling more efficiently. This software will automate the listing process on all your sales platforms. You can set up your data in just one place before uploading them to all of your desired channels.
Compared to the traditional method of creating manual product listings for each channel, eCommerce merchants can now save both their time and effort. Some of the current best multichannel listing software include:
LitCommerce
SellBrite
Selro
CedCommerce
Inkfrog
Is my business suitable for multichannel selling?
Multichannel selling has certainly helped many sellers grow their customer profiles, boost sales, and increase brand awareness. However, it still depends on the specific strategy you've set up for your business. Take into account your long-term goals, your current resources, and your ability to manage cross-channel. At the same time, think about whether you've utilized your current sales channel to its full capacity or not. Can you still grow your audience without adding another channel?
With the help of multichannel listing software and managing solutions, it's easier for sellers to administer with fewer human resources. They can definitely make the addition of another channel to your sales network more simple. Thus, you can always experiment with multichannel selling before actual implementation, to see if it's the right choice for you.
---
Final Thoughts
In the current eCommerce industry where competition is constantly rising, it's important to have the right approach to your customers. Among the current retail strategy, multichannel selling is widely applied by merchants globally, and we believe this trend won't be fading any time soon.
With the assistance of multichannel selling solutions, catching up with this eCommerce trend won't take much effort. Check out how we can help you grow your business to its full potential by checking LitCommerce's multichannel services right away!
Want more business tips as well? Join one of the most supportive and dynamic eCommerce communities here!
You might also want to read: