Cross-selling eCommerce is a common selling strategy that helps both online and offline merchants to increase sales. This simple yet effective technique is successfully implemented by many famous brands such as Amazon or IKEA.
However, it's not that easy to find the right way to apply for your business. Effective cross-selling requires alignment of curiosity, knowledge, behavior, attitude, trust, and a genuine desire to help clients solve problems. 
So how can you use cross-selling to bring more revenue to your store?  Let's explore:
Cross-selling definition.
Cross-selling vs Up-selling.
Top 6 cross-selling best practices.
What is Cross-selling?
Cross-selling is to suggest related or complementary products for your customers. Different from Upselling, Cross-selling aims for helping buyers find what's missing to complete their needs.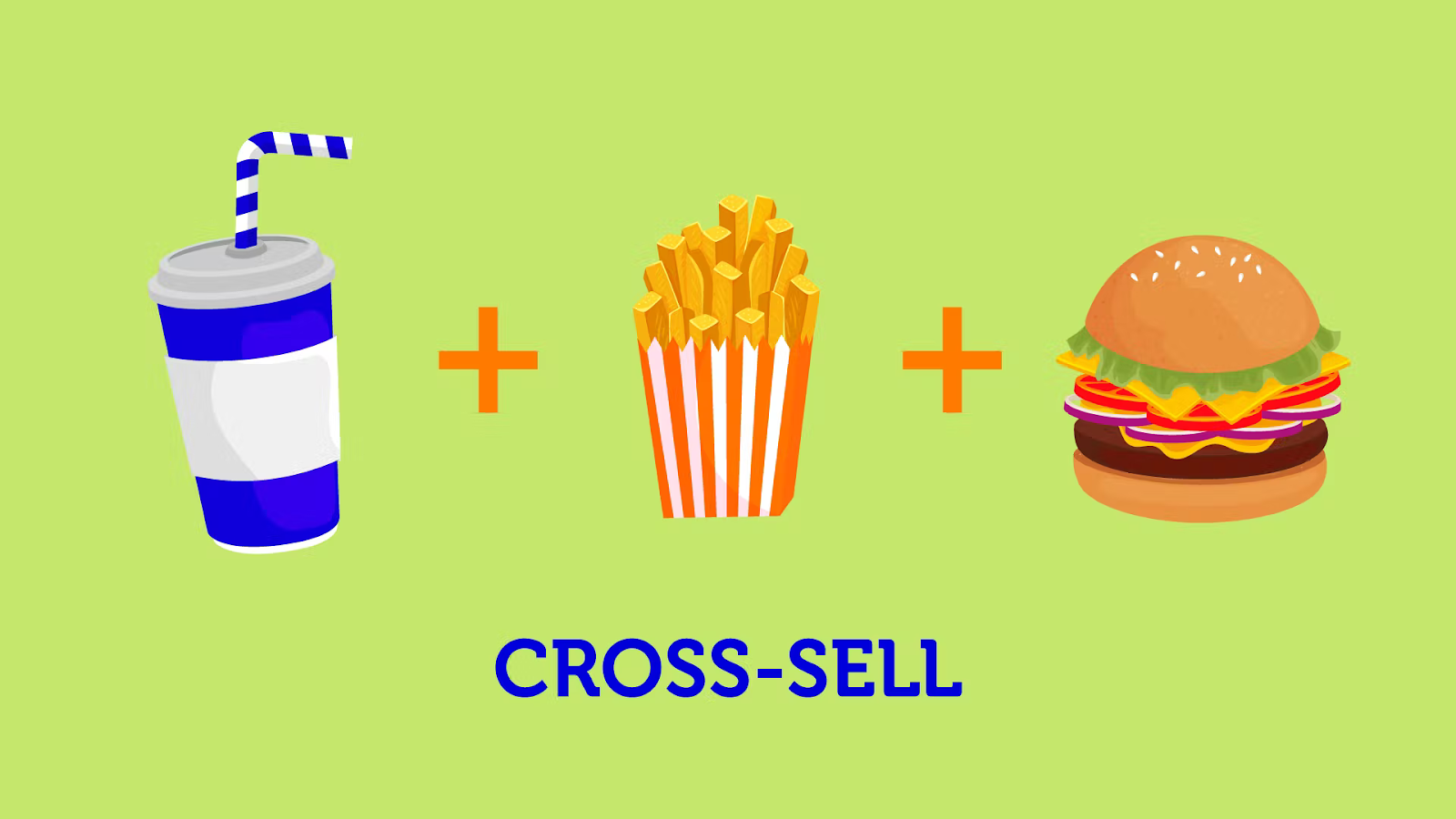 You might not recognize the existence of cross-selling when buying something yet it appears in your everyday life such as when you go to a restaurant or buy the product online.
"Do you want burgers with this?" is a common question that the waiter might ask when you come to the restaurant.
The "customers also bought" part of an eCommerce business whenever you visit an online store.
A computer store encourages customers to buy additional accessories that come with a better laptop bundle.
Cross-selling eCommerce is super popular for online shopping, you've probably seen cross-selling when you're on a product page and about to check out. From there, a "Frequently bought together" or "You may also like" section will appear with a list of additional products to consider purchasing.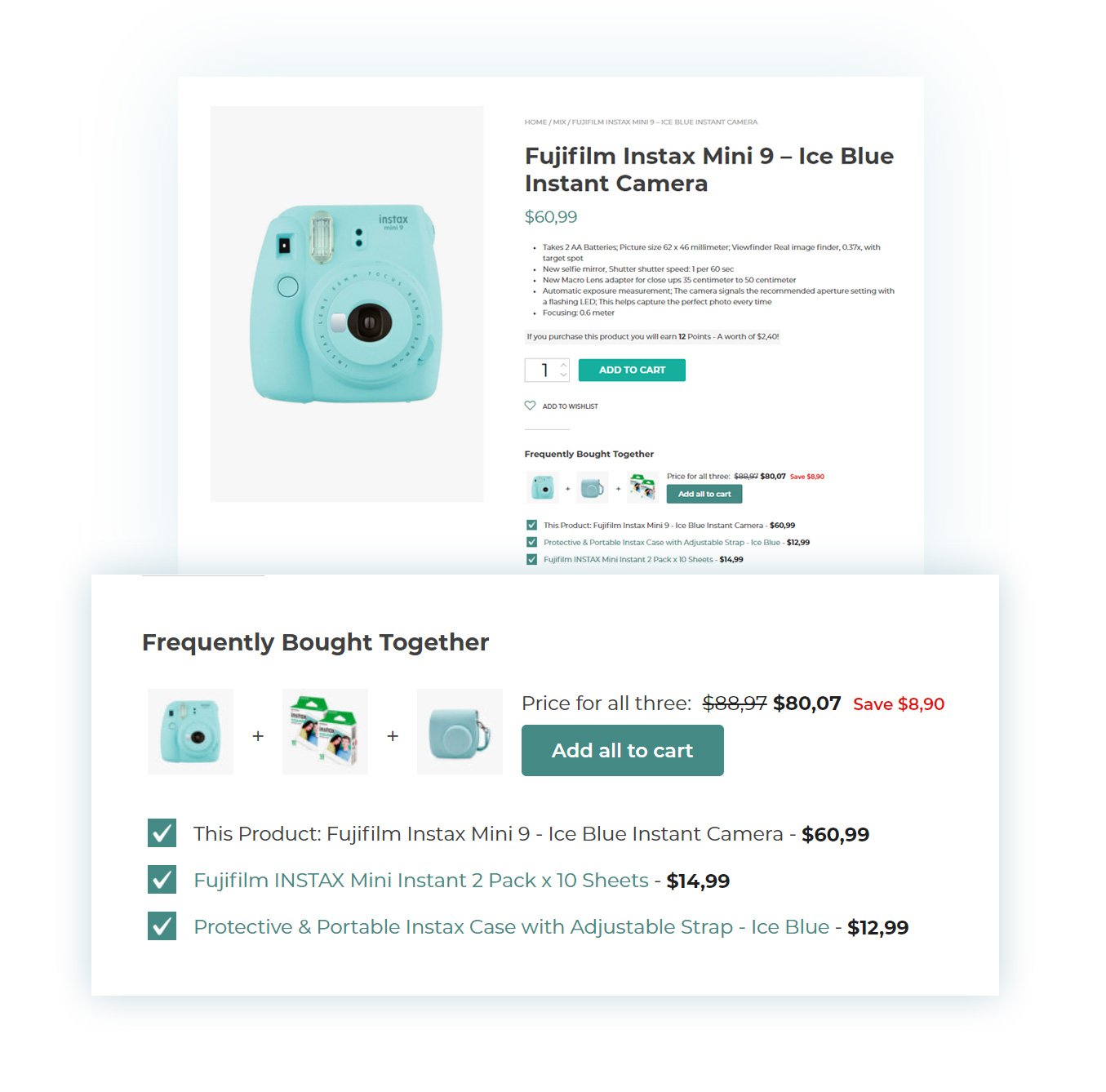 Pros and cons of cross-selling eCommerce
Pros
Helps Customers Feel Understood.
Builds Loyalty.
Increases Earnings.
Cons
Interrupting the relationship with customers.
May increase the return rate.
Product Types for Cross-selling eCommerce
Unlike offline shopping, you can not contact the buyer physically yet rather show what you have from your online store. That's why the key to a successful cross-selling eCommerce strategy lies in the item you suggest to customers. If you sell in a brick-and-mortar store, you will need to handpick the product and show it to your buyer to do cross-selling. However, some platforms automatically suggest the relevant item for the buyer. This reduces a huge amount of effort and gives you more time to focus on important tasks.
For instance, Amazon is taking good care of the product recommendations with so many improvements in recent years. They applied the new deep-learning-based method for doing complementary-product recommendation (CPR). With the new tool, Amazon's customers will more likely to find a product that the customer wanted to buy.
Remember when offering more products for a consumer to buy, make sure to go with these kinds of items.
Related products: These are items that are similar to the one a consumer is now paying. If they add a cat tree to their cart, Amazon recommends that they also buy cat toys. That is because a cat owner would be more interested in purchasing additional cat products.
Complementary products: Just like you're bundling your items, these products are utilized in conjunction with the item that your customer is now buying. If a buyer adds a label printer to their cart, Amazon will suggest that they would like to buy the correct size label-printing paper to go with it.
Services: You can do cross-selling with service as well. Just like normal products, you can recommend your customers more services that you're providing. For example, Best Buy(an American multinational consumer electronics retailer) offers warranties and protection plans when buying its product. This would surely bring more opportunities to boost sales for you.
Cross-selling Examples for eCommerce Stores
While you can attempt to cross-sell at any stage during the checkout process, time is key. So be deliberate about when you propose other products to a customer. If you do cross-sell too frequently or unsuitable, it might bother customers, causing them to abandon their shopping carts and possibly harming your business's reputation.
In general, during the purchasing process, cross-selling to customers is a smart idea on two points: on the product page itself and during checkout.
#1 – Cross-selling on product pages
Customers who are on a product detail page (PDF eCommerce) are already interested in the item, so this is a good time to promote related or complementary products. Pitching goods that cost 10% to 50% of the primary product's price is a fair rule of thumb.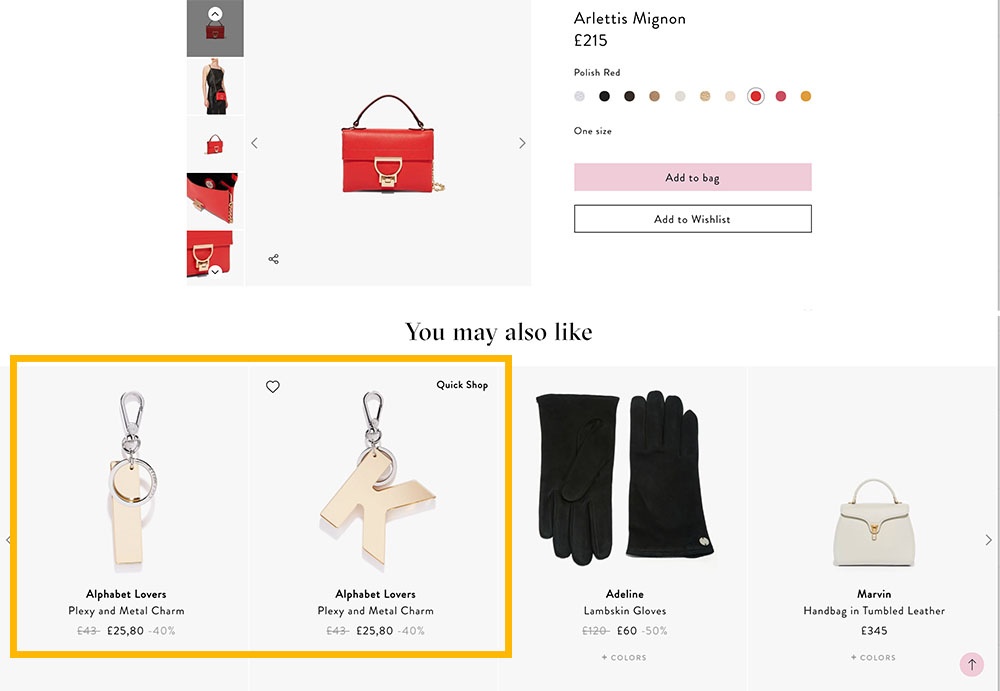 However, please note that cross-selling things that are more expensive than the product itself are not a good idea. Buyers are keen on this product page for a variety of reasons, and the price is a major factor.
#2 – Cross-selling at checkout
You should focus on cross-selling lower-cost items at the time the purchasing process is happening. These could be little extras like an accessory for the item being purchased or a specific-size battery that the product requires.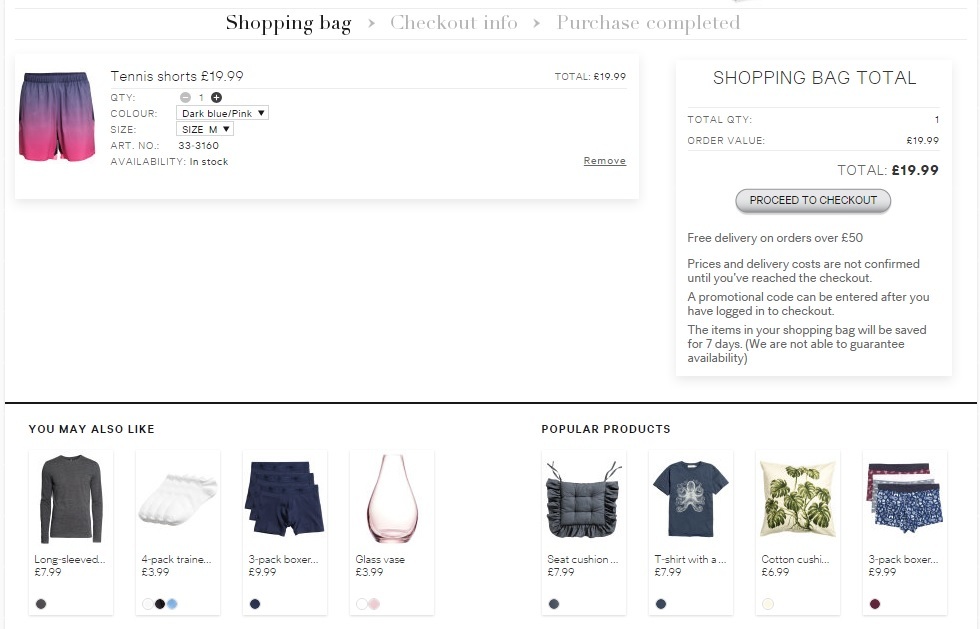 Consider yourself at the checkout line. When you're already in line for the items you like, the retailer tries to cross-sell you by presenting you with a selection of lower-cost items to add to your carts, such as magazines, sodas, gum, and sweets.
6 Best Cross-sell Strategies for eCommerce.
#1 – Always put your customer's experience first
A crucial factor to cross-selling for eCommerce is that you need to carefully think about how you cross-sell and what products you recommend to your customers. Or else, your cross-selling strategy will have the big potential to anger or frustrate your customers. Cross-selling should improve a customer's experience, therefore, make sure your strategy adds value and meets customer needs rather than coming off as a sleazy sales approach.
You should think about what would provide value to your customer by keeping your product recommendations relevant. Suggestions like adding a protection plan to a high-end product or buying a power cord for a printer that doesn't come with one is a helpful shopping experience. While suggesting a customer add an unrelated or more expensive item can rub a shopper the wrong way and even cause them to abandon their purchase entirely.
In other words, if you want to assist your customer and positively let them say "yes", you need to give them options that make them feel like they're receiving a better deal.
#2 – Start with your best-selling items
Start with your best-selling items and look for similar or complementary items to suggest alongside them on the product page or during checkout. If the item is expensive, think about how you may provide a service like a protection plan or a warranty.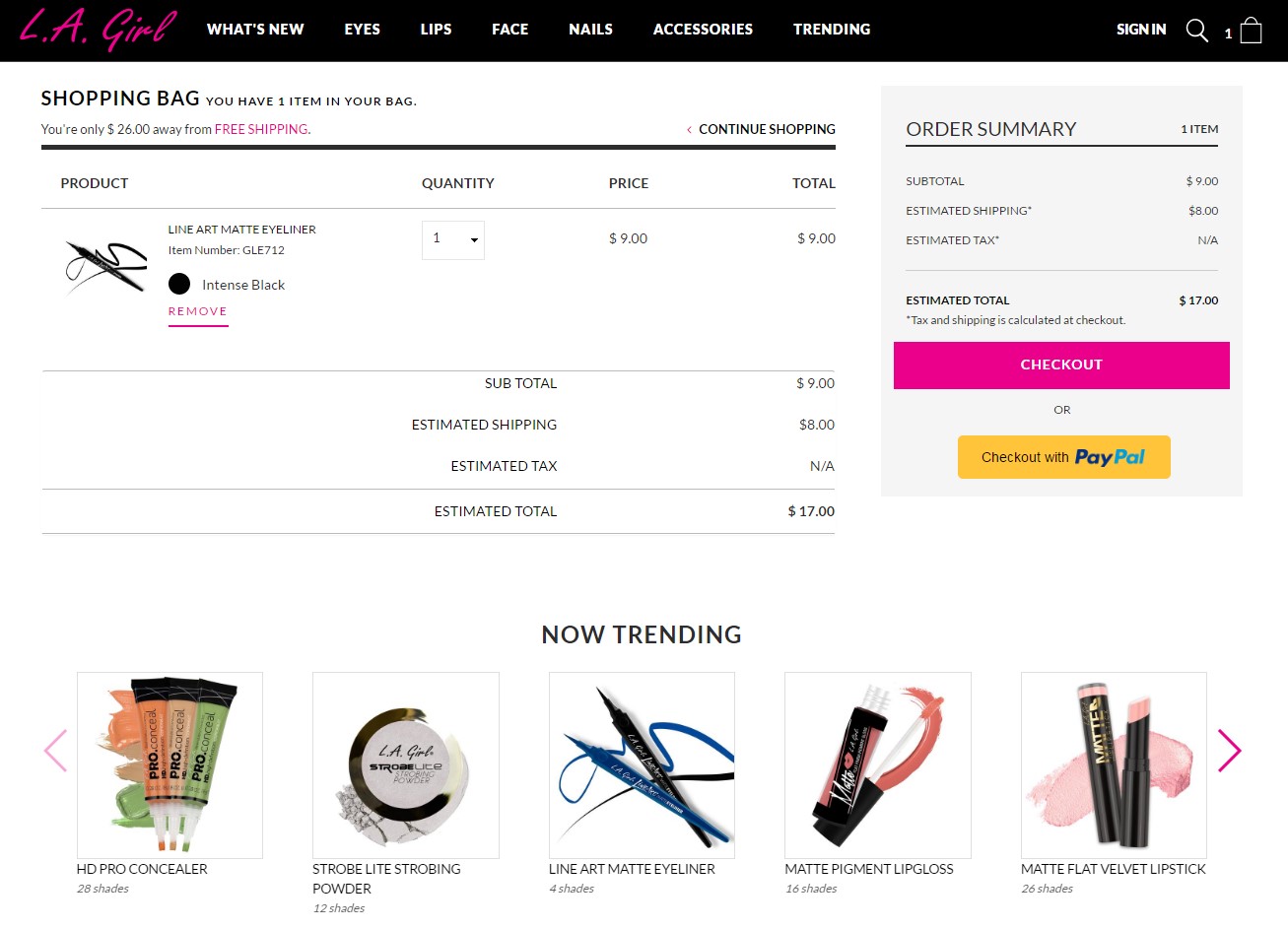 It's a good idea to start cross-selling with your most popular or flagship items. Because these products are already receiving a lot of traffic and attention, you can try out other suggested products and services to your customers' carts the most frequently.
#3 – Use free shipping to encourage customers
If your customers are on the verge of qualifying for free shipping or another bonus, this is a fantastic time to suggest further items to help them go over the threshold.
For example, the required amount for free shipping is highlighted on the shopping cart page, therefore, you can add cross-selling suggestions below the basket contents.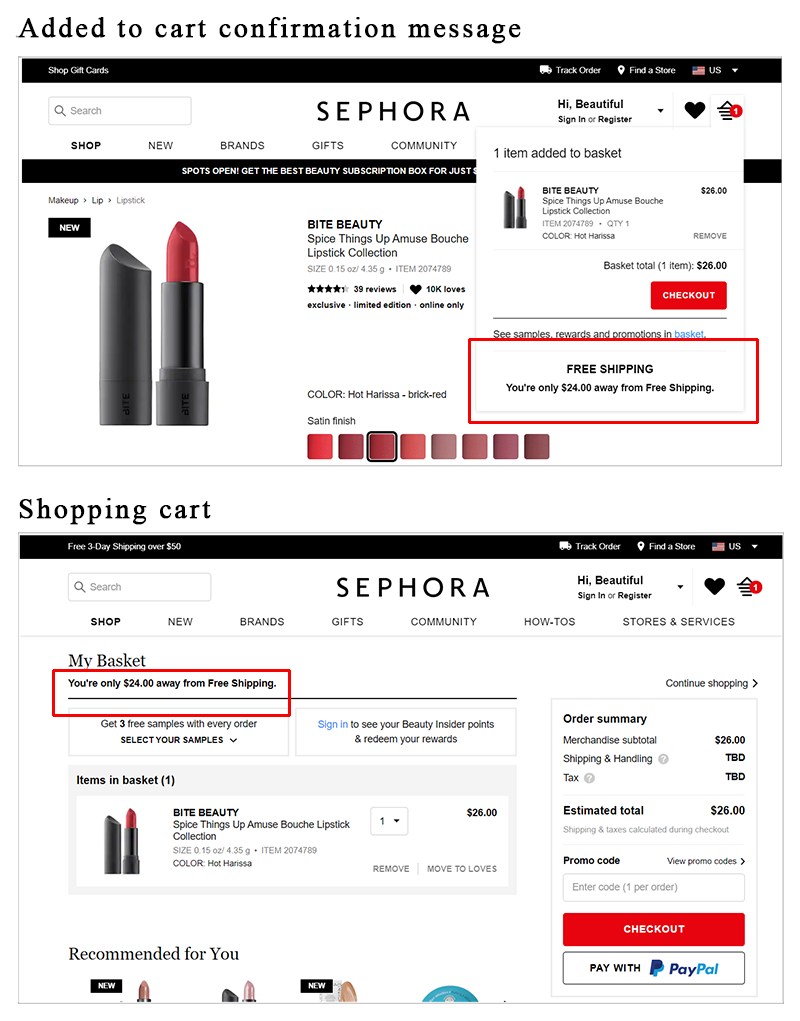 #4 – Bundling your items
Bundling is a cross-selling strategy for eCommerce that involves packaging things that complement each other so that customers are aware of everything they may need to use their purchase successfully.
For example, Curry shows these bundles on the product page for its Instax camera. Customers will feel they can get a better deal, and Curry ensures that they buy their films for them.
One of the most appealing aspects of a bundle is that the products are cheaper when purchased together. So be sure to emphasize how much money a customer will save if they choose the package over a single product.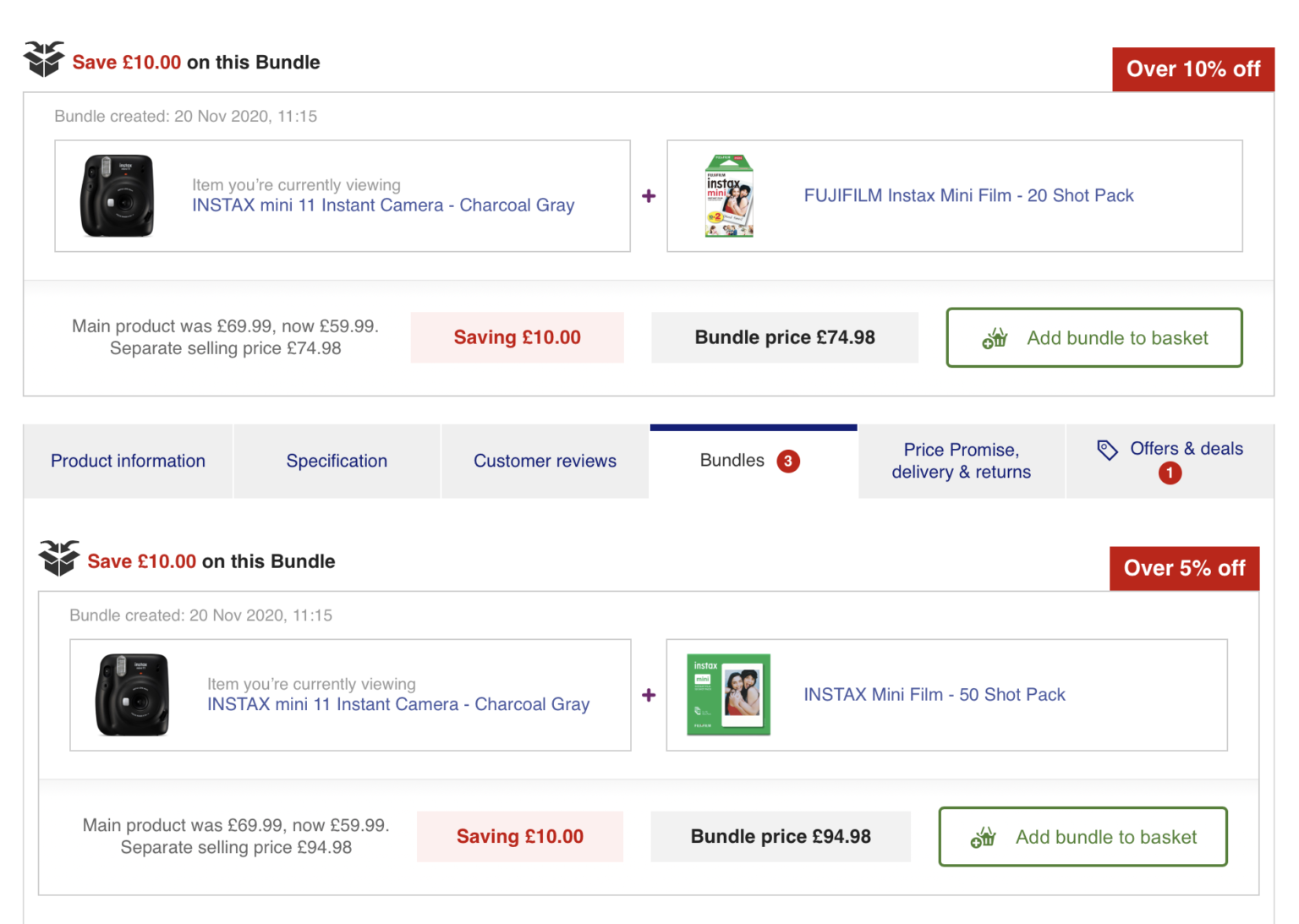 If you offer bundles in your store, you can require a minimum order for free shipping to improve efficiency. Customers who come to your site intending to buy a single item that does not qualify for free delivery can switch to the bundled item to get free shipping.
#5 – Don't overdo cross-selling
Cross-selling can be beneficial to customers and, of course, can help retailers increase average order values, but it can be bothersome when practiced excessively.
Each retailer must determine the exact point where cross-selling is overused. In this case, analytics data can help you in identifying whether this upsell strategy is deterring customers, or where it's ineffective.
In this example, when you lengthen the checkout process, it may be getting to the point where it could deter shoppers.
These various checkout steps seem dedicated to cross-selling, but it's annoying customers and does make the checkout process more of a hassle to complete.
#6 – Use visuals
Make use of high-quality photos or videos to demonstrate your products, also explain how they work, and show how the items can benefit them. You can encourage shoppers to add products to their carts by urging them to "shop this look" or "shop this interior" and linking to other items for sale. This is a great opportunity for cross-selling. However, this is particularly useful in some fields such as fashion or lifestyle products. You can see an example below to see how visuals can improve cross-selling.
Cross-selling for eCommerce: Now or Never?
Whether you choose to follow the traditional route and propose individual products for your cross-selling campaign, or rely on a bundle and upsell, you need to remember the golden rule of cross-selling.
It's all about increasing value for the customer by promoting related products
Instead of focusing on what will bring the biggest lift for your business, consider what will provide the most value for your customers. You may end up recommending products that result in a smaller AOV increase, but you'll create a far better campaign that will endure the test of time and provide a good return for months or years to come.
Don't forget about the upsell, you will need to plan where you'll use each approach throughout your website to increase sales.
Conclusion
That's everything you need to know about cross-selling eCommerce, from the definition, pros, and cons, the best process to cross-sell for your eCommerce store, and the top 6 strategies. If you're into multichannel selling and looking for a simple tool to use at an affordable price, give LitCommerce a try. In case you need more information, leave us a message, our support team will be happy to help.
Also, join our community for more exciting eCommerce news and tips.
Good luck!