Overview
There is always the possibility of financial benefit behind every new business idea. It's no surprise, money gives us freedom after all, and before opting to sell your Amazon, you should consider "Is selling on amazon worth it in 2022?".
Despite many personal animosities regarding the oversaturated industry, starting your own Amazon business is still a decent choice. As you can see, this year has a lot of promise for new FBA sellers, and in this article, you'll learn how to sell on Amazon and a beginner's guide for starting an Amazon FBA business effortlessly, as well as a few pointers on how to make it a success.
In this article, you'll learn:
Let's stay tuned and get beneficial guidelines!
What is Amazon?
It's no surprise that Amazon is the largest global eCommerce corporation that sells nearly everything imaginable. On Amazon, you can buy computer services, electronics, digital products, and other local services like daily specials and groceries.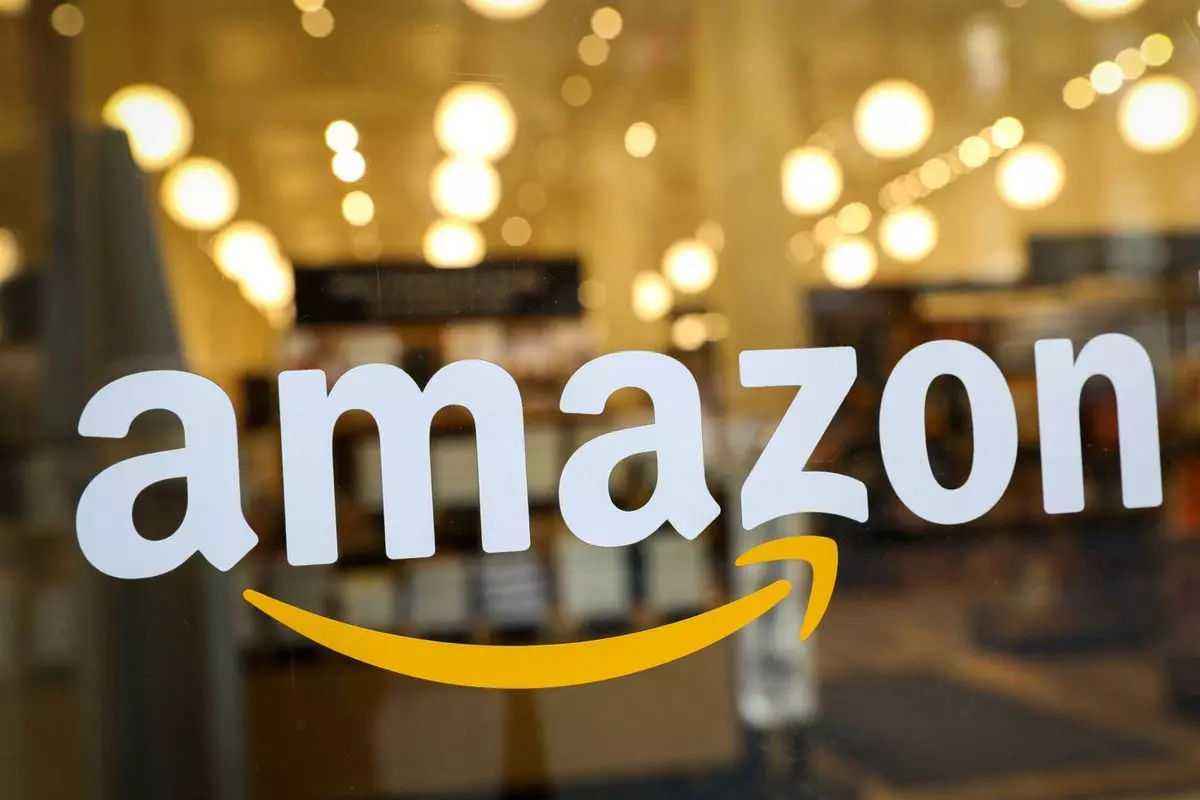 According to the latest industry data, Amazon is the biggest e-retailer in the United States with net sales of close to 386 billion dollars in 2020. The majority of the company's revenue comes from eCommerce sales from third-party seller revenues, subscription services, and AWS activities. Thanks to its global reach and breadth, Amazon has become one of the most valuable brands in the world.
When selling on Amazon, you may come across the term – Amazon marketplace. Actually, this is different compared to Amazon. To make it straightforward, Amazon is a customer-oriented eCommerce platform, whereas, Amazon marketplace is primarily a seller-oriented platform.
---
Why Should I Sell on Amazon?
Let's begin by looking at what sets Amazon apart from every other platform on the market. These figures will give you an idea of the scale we're talking about:
Amazon has over 300 million active users in 180 countries.
Third-party sales are increasing 52% YOY
Over 150 million people have registered as Amazon Prime members.
Amazon's mobile shopping app is twice as popular as Walmart's second-placed app.
89% of online shoppers say Amazon is their favorite place to shop.
On the site, America's small and medium-sized businesses sell 4,000 products per minute.
As you might expect, businesses from all over the world are lining up to sell on Amazon. In reality, about 2 million merchants have signed up so far, with many more on the way.
The fact that you'll be competing with millions of other Amazon merchants, just like eBay, is surely an issue to consider. On the platform, competition is high, so being decent is never enough. If you want to stand out from the crowd, you'll need to develop a strategy and give it a shot.
Or else, if you're having an online store, you can integrate with Amazon to list and sell products. In this way, you can build your brand and reach a thousand buyers from Amazon at the same time which can impressively increase your sales revenue.
---
What to Sell on Amazon?
In short, when you think about your favorite products, they're probably all on Amazon. And now, think about a product you wish existed. Just search for it and there's gonna be a good chance you'll find it on Amazon.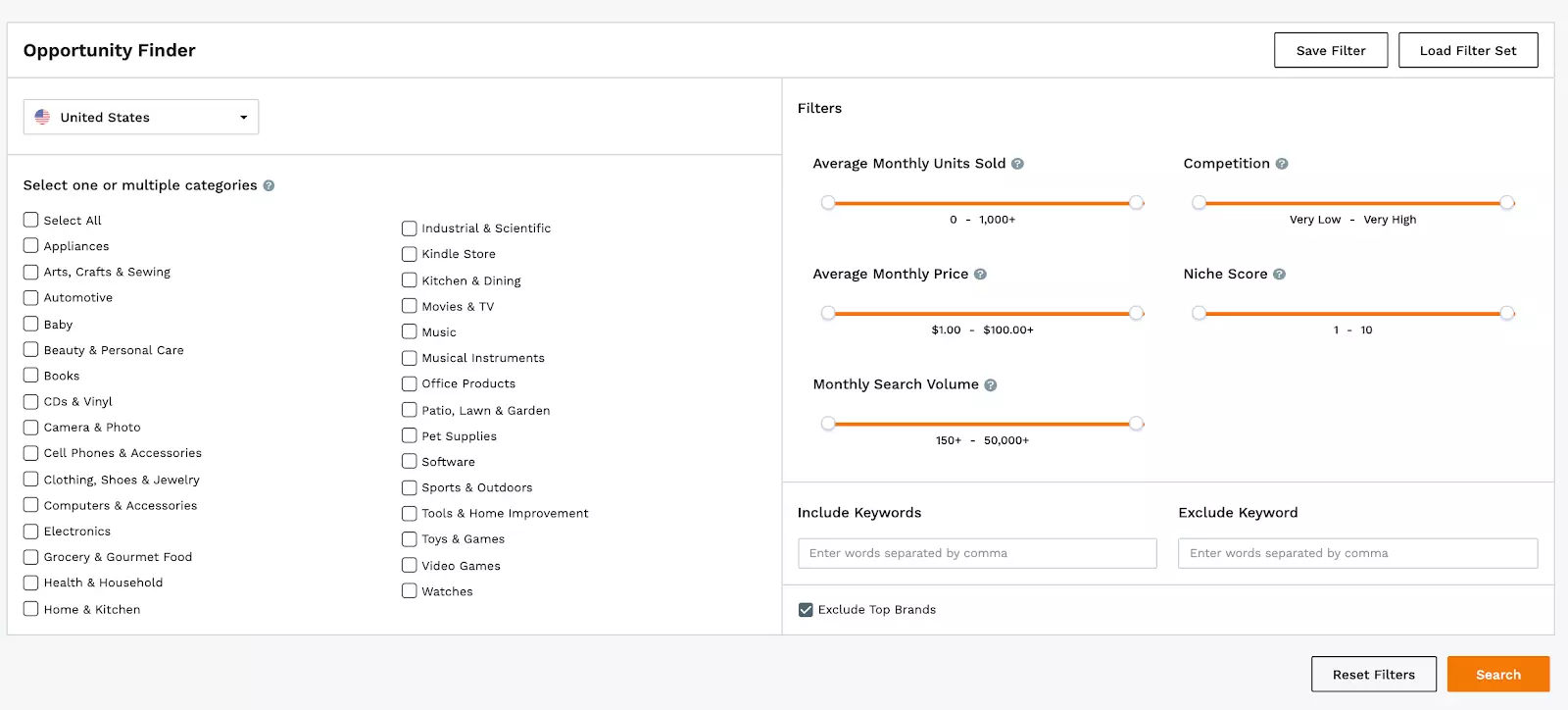 As an Amazon seller, you don't want just any usual products to sell on Amazon for beginners. In fact, you might want the best-selling products that will bring you the most profitable income with the least amount of effort. However, it's easier said than done, you should be finding a low-cost, in-demand product using Helium 10.
Here, you can know what is the best-selling items when selling on Amazon for beginners at the moment. These are also answers to the question "What products to sell on Amazon for beginners?".
Books: especially the physical books which is the incredible and popular category on Amazon.
Clothing, Shoes, and Jewelry: people always search on Amazon to find the best price for these items. If you want to sell apparel and accessories, you will need to offer something unique at an affordable price.
Electronics: Amazon is the place where you can look for impressive prices on some of the world's most popular electronic products.
Toys & Games: This is one of the best-selling categories on Amazon in which customers can find the popular toys in bulk.
Along with that, you might want to try something that is well-performed on Amazon such as home and kitchen, tools and home improvement, decorations, and far more.
However, first thing first, knowing how to sell on Amazon effectively is compulsory for those who want to successfully sell on this most popular marketplace. Now, let's dive deeper into the detailed Amazon seller guide!
---
How to Sell on Amazon Successfully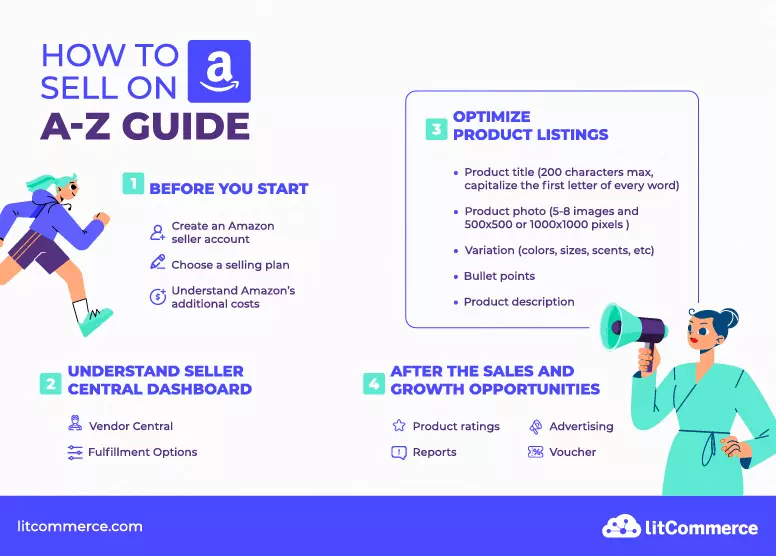 #1. Before you start
1.1. Create an Amazon seller account to sell on Amazon
The very first step you need to do is create a new Amazon seller account. You should prepare all the necessary information before signing up to make sure this step is error-free. This includes:
Phone number
Business email address
Government-issued national ID
Tax information
Bank account number and so on.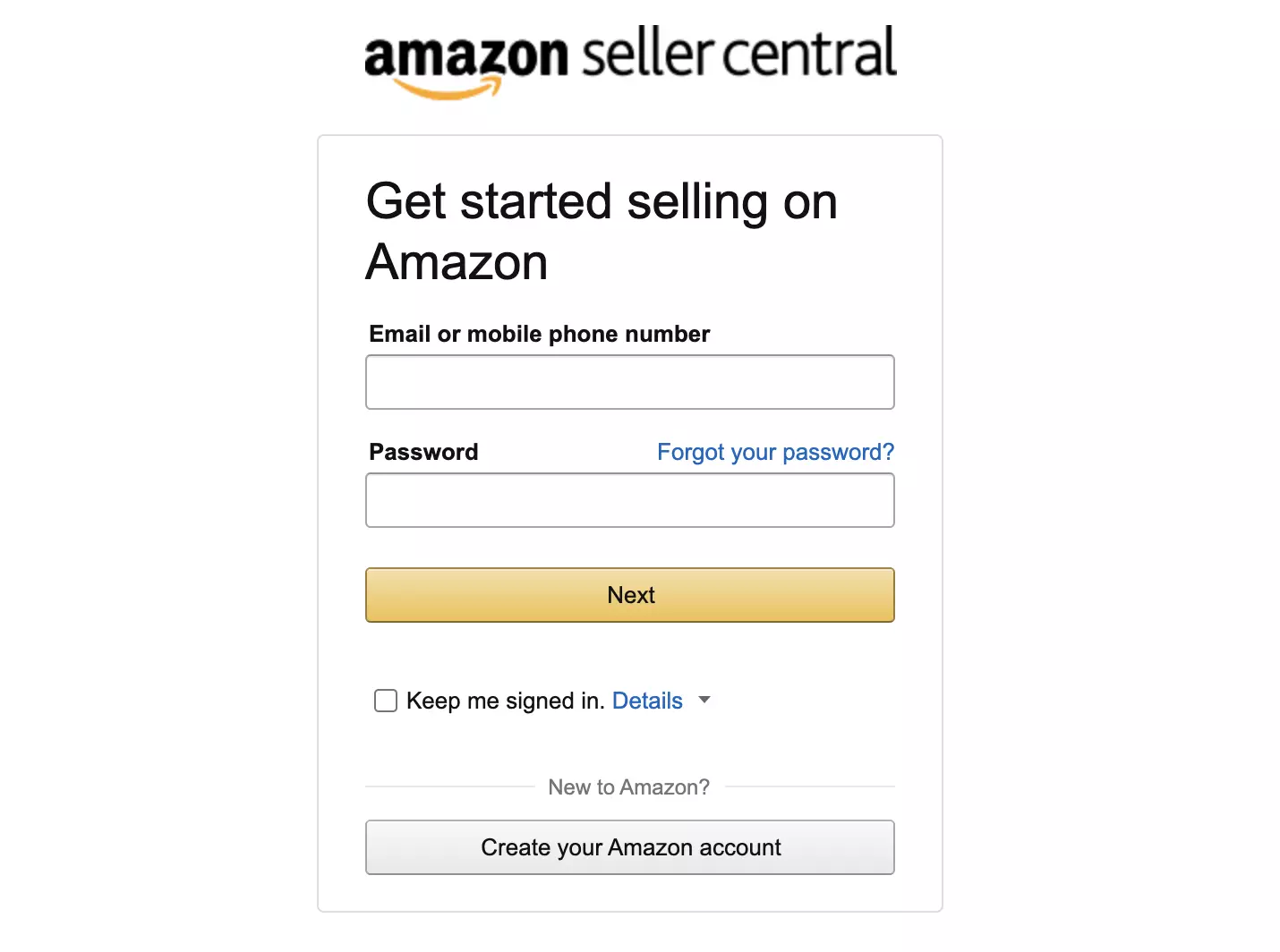 Next, go to https://sellercentral.amazon.com/, Amazon will require you to fill in some information about your eCommerce business like address, tax info, bank account, and identity confirmation.
Don't forget to check the regulations on the Amazon sales tax exemption program to run your business according to the rules.
For specific product types, Amazon needs merchants to get approval. Popular categories that oblige permission are fashion, groceries, music, and jewelry. You should check this list out before signing up for an Amazon seller account.
1.2. Choose a selling plan to sell on Amazon
After creating an account, you need to choose the most suitable Amazon seller plan for your business. Currently, Amazon offers 2 plans which are Individual and Professional.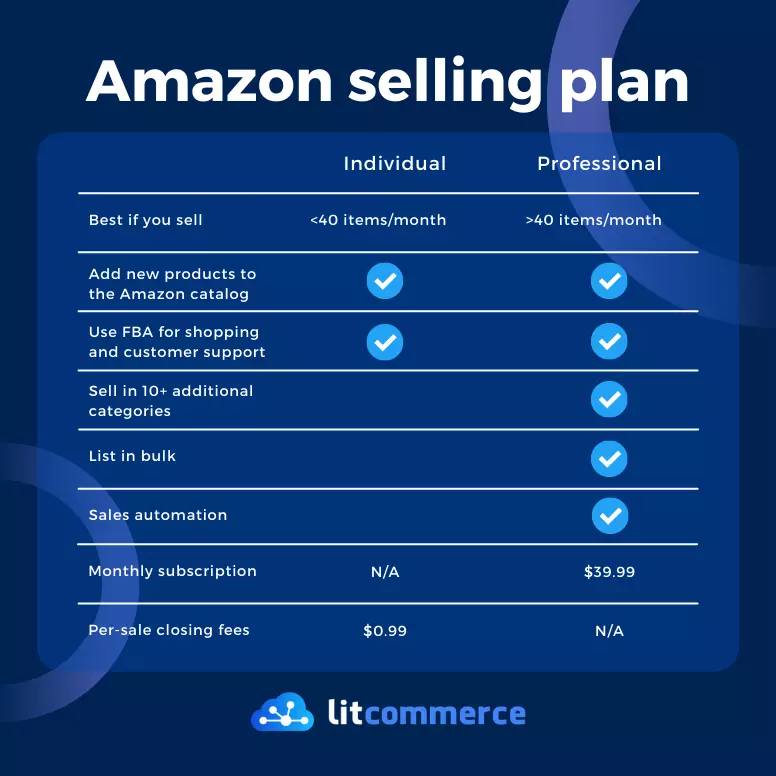 For the Individual plan, you need to pay $0.999 for each item sold on Amazon, not including other additional fees. Furthermore, you can access basic listing and order management tools.
On the other hand, the Professional plan ($39.99/month) offers a suite of tools and benefits for e-merchants to upgrade their business to a new level. Within the Pro plan, you can access the Amazon Marketplace Web Service, advanced sales reports, editable shipping rates as well as the eligibility for the #1 search on detail pages.
1.3. Understand Amazon's additional costs
With a little money, if you wonder how to sell something on Amazon, you totally can start selling on Amazon by reading the sell on Amazon guide. However, there are some costs that need to be aware of because they are commonly charged and might have an impact on the ROI of your Amazon store. The fees listed below aren't the only ones; they're merely the most frequent.
When an item is sold on Amazon, there'll be a number of selling fees including referral fees, and variable closing fees. Referral fees are a percentage of the selling price and vary depending on the product's category, meanwhile, variable closing fees only apply to media categories. The average referral fee is 15% but can range from 8% to 45%.
 Fulfillment by Amazon fees
If you use Fulfillment by Amazon (FBA), you'll cover the shipping and handling costs for a sale. You need to pay these fees to fulfill items for Amazon purchases depending on the product's category, size, and weight. In reality,  a standard package may cost you between $2.41 and $4.71.
For products in the media categories (books, DVDs, music, software, computer/video games, video game consoles, and video game accessories), a $1.80 tax is deducted from each unit sold.
For merchandise placed at Amazon's fulfillment hub, you'll be paying inventory storage costs as well. This can be a monthly or long-term fee, as well as disposal order fees, return fees, and advertising fees.
#2. Seller Centre
You'll have access to your Seller Central account once you've registered as an Amazon seller. It's a one-stop-shop for managing your Amazon business, including uploading product information, updating inventory, managing payments, and accessing useful resources to help you navigate your Amazon business. It's also where you list all your products.
2.1. Fulfillment Options
When selling on Amazon, you'll have the ability to manage your inventory, opt-in to have Amazon facilitate fulfillment, and directly support your customers.
Being a third-party seller on Amazon is the easiest and most affordable solution in most cases. Thanks to the Seller Central portal, you can access some different features available than with Vendor Central.
2.2. Vendor Central
In contrast, Vendor Central is another option if you want to sell direct wholesale to Amazon, and Amazon will own the products once it receives them. Actually, Vendor Central is an invite-only program and can be a good option for businesses who don't want to sell directly to Amazon customers and prefer large quantities of products.
2.3. Seller App
Amazon also provides a mobile app for sellers to run their business while on the go. The Amazon Seller App makes it simple to track sales, fulfill orders, manage returns, and respond to customer concerns. Impressively, you can even create product listings on your mobile phone.
Note: Amazon Seller is a free app for Android and iOS.
#3. Listing products
To sell on Amazon, first, you need to create product listings. Once you've done it, it will be available to both B2B and B2C customers. In this way, you can increase your sales and extend the reach of your offers from a single account with no extra fees.
3.1. What you need to start listing products
With Amazon, every product must include a Global Trade Item Number (GTIN), such as a UPC, ISBN, or EAN. These product IDs are used by Amazon to identify the exact item you're selling. Accordingly, you won't need to supply a product ID if you match a listing since one already exists. On the other hand, you may need to purchase a UPC code or obtain an exception if you're uploading a new product to Amazon.
For each product listing, here's some important information that needs to be filled out:
SKU
Product title, description with bullet points (highly recommend)
Product photos
Search terms and relevant keywords
3.2. Optimize product pages to sell on Amazon
A product page is where customers view every detail of the product you sell on Amazon. From this page, customers can find all the relevant information about a particular item. To bring the best shopping experience, you should bring the most helpful information and possible promotions to encourage customers to buy.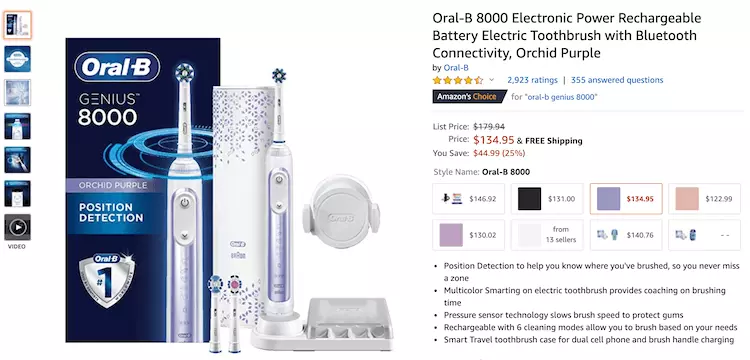 Product title (200 characters max, capitalize the first letter of every word)
This is one of the most important factors for two reasons. Firstly, it will catch your customers' attention and tell them they're in the right place. Secondly, your product title can improve your CTR in search engines and your SEO ranking.
Every word in your product title is searchable including the most relevant search at the beginning of your product title. As a result, you should give a clear and concise product description to make customers stay on your page and make a purchase decision.
Product photo (5-8 images and 500×500 or 1000×1000 pixels)
Your main photo should show the overall features of your product. Furthermore, adding some extra ones for different angles of the product is also encouraging. However, your product photos must be of the best quality to show the finer details when zooming in.
More importantly, adding videos to your product page will let customers have a more in-depth look at what you're offering. No one could deny the vitality of product videos when making business strategies. The video can be short but should include some info like product overview, how to use, brand info, or customer feedback.
Variation (colors, sizes, scents, etc)
While each product has its own separated ASIN and detail page, variations let customers quickly switch between options and see different reviews.
Bullet points assist buyers in quickly gathering the information they need. It should be benefit-oriented descriptive texts that appear on your product description page. Bullet points need to mention important details, such as whether a warranty or customer service is available to help with problems.
You should use your brand voice and A+ content in this part and reiterate key selling points while stating any supporting data. This will help customers understand why they need to buy your product. Correspondingly, the potential benefits will help increase conversion, lower return rates, and grow brand awareness.
#4.  Deliver products
Amazon sellers have two options for shipping products to customers: do it yourself, and maintain your own inventory (Fulfillment by Merchant), or let Amazon handle the packaging, labeling, and shipping of the products using Fulfillment by Amazon (FBA).
Each strategy has its own set of advantages; the only question is which one is best for your company.
4.1. Fulfillment by Merchant
The term "merchant-fulfilled" simply refers to the process of storing and transporting merchandise directly to customers. As mentioned above, Amazon charges shipping rates based on the product category and shipping service chosen by the shoppers and then credits the amount to sellers.
Set shipping costs apply to all products sold through an Individual plan, so you'll need to figure out if you can still price items profitably. Or else, using Amazon's Buy Shipping tool will help you get a great deal on shipping labels, send and confirm your orders, and track your shipments.
4.2. Fulfillment by Amazon
Fulfillment by Amazon is an Amazon service that automates the order fulfillment and delivery processes for third-party businesses. It's a clear concept: merchants sell, and Amazon delivers. Any seller who joins up for Amazon FBA may have Amazon handle everything from shipping to returns and refunds to product warehousing, picking and packaging, and more.
In fact, sellers deliver their products to Amazon, which keeps and processes all of the orders as they arrive. As long as you handle the sales and keep Amazon stocked with your products, the rest is taken care of for you.
#5. After the sale
Your first sale is a significant achievement, of course, but it's only the beginning of your business journey. There are a few things to keep in mind after your store is up and running:
5.1. Performance metric
Amazon maintains a high standard, allowing sellers to provide a seamless and enjoyable purchasing experience. Being customer-oriented involves keeping an eye on 3 critical KPIs as an Amazon seller:
Order defect rate (a measure of a seller's customer service standards): < 1%
Pre-fulfillment cancel rate (initiated by the seller before shipment): < 2.5%
Late shipment rate (orders that ship after the expected date): < 4%
You can keep tabs on your performance and make sure you're meeting your targets in Seller Central.
5.2. Customer review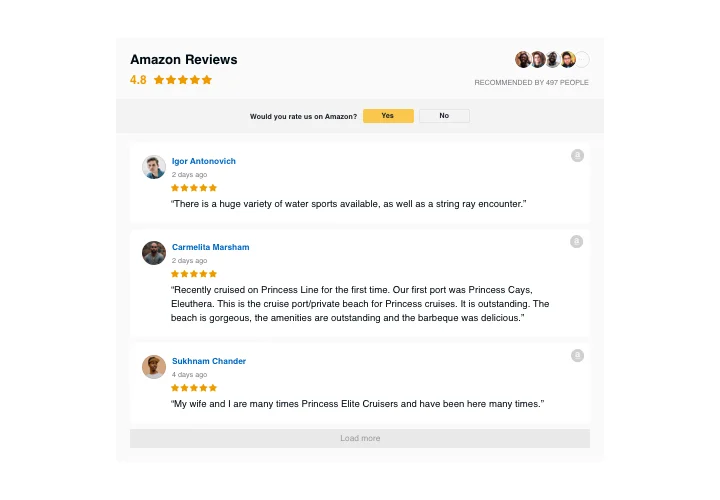 It's undeniable that customer reviews are an essential part of Amazon for both buyers and shoppers. To get high-quality product reviews, you should be well-acquainted with the right way and wrong ways to get more feedback and stay away from policy violations.
#6. Growth opportunities if you sell on Amazon
To take your business to the next level, Amazon has eCommerce features in place for you to start growing your Amazon business:
6.1. Sponsored product ads
Amazon's advertising solutions give you new opportunities to reach and engage customers, whether they're just getting started with product comparisons or are ready to buy. Advertisements can appear on the first page of search results or product detail pages where shoppers can notice them right away.
Amazon offers 3 advertising solutions, and all of them are accessible through Seller Central.
Sponsored products: advertisements for individual Amazon product listings that help to increase product visibility. This ad is shown on product detail pages and searches result pages.
Sponsored brands: display your company's logo and product line. They search engine result ads with your logo, a personalized headline, and up to three of your products.
Amazon stores: individual brands can create custom multi-page shopping destinations to convey their company story and product selections.
6.2. Promotions and vouchers
There's no doubt that customers want to save money, and special promotions encourage them to buy immediately. There are 3 sorts of promotions available: money off, free delivery, and buy one, get one free and with digital coupons, you may also provide percentage or dollar-off reductions.
---
Sell on Amazon – FAQs
1. Can I make profits with Amazon FBA?
The short answer is YES when you sell on Amazon. Then, when you work hard enough, you might have a chance to join the upper 6% of people earning more than $250,000 a month in sales and now, take into account that on average, they spend less than 30 hours a week on their business and you will see that, Amazon FBA can make you rich!
2. Do Amazon sellers need to pay shipping fees?
For every item sold on Amazon, sellers pay a percentage (%) of the total price, including item price, shipping price, and any gift-wrapping charges, or a minimum amount.
3. Why are some of my products with FBA fees so high?
A few different FBA fees are based on size and weight, including fulfillment fees and storage fees. Your product dimensions are already on the Amazon system, but they are not always precise. If Amazon points out that your items are larger than it is, then it will charge you higher fees.
---
Sell on Amazon Guidelines for Beginners – Conclusion
2021 has been a tough year for any business and when the dawn of multichannel selling has been rising, you definitely can rise to the occasion. As learning how to sell on Amazon, you'll know what is the best and worst in preparing your store on this marketplace.
To help you successfully survive in this global marketplace, we'd like to show the utmost multichannel selling tool – LitCommerce to help you grow your business with little effort. You can sell as many sale channels as you want, and all the management processes will be well-handled with LitCommerce.
If you're interested, don't hesitate to contact our 24/7 support team. And don't forget to join our Facebook community to be up-to-date on eCommerce trends.