Are you looking to take your business to the next level? That's when you should keep your eyes on "Advertising on Etsy". In the 4th quarter of 2022, there were 4.36 million sellers on Etsy. This surely makes standing out among the best selling channels nowadays.
However, with the right advertising strategy, you can effectively reach your target audience and drive sales like never before. In this comprehensive handbook, we'll guide you through everything you need to know about Etsy promotion, including:
Sound goods? Let's jump in!
---
Advertising on Etsy 101
Before we get into the main sections, let's first explore the basics of advertising on Etsy. This part will give you a better understanding of the concepts we'll discuss later.
What is an Etsy advertisement?
Etsy Ads is paid advertising on Etsy that allows sellers to promote their listings and reach more potential customers on and off the Etsy platform.

With Etsy Ads, sellers can create ad campaigns with specific targeting options such as location, keywords, and shopper behavior.
These ads can appear in various places on the Etsy website and app, as well as on external websites and search engines through Etsy's Offsite Ads program. As a result, this makes it easier to reach potential buyers who have a higher intent to purchase.
How do Etsy ads work?
When it comes to how Etsy ads work, advertising on Etsy allows sellers to promote their products on-site and off-site on the platform.
● On-site ads
On-site ads are displayed within Etsy's search results and product listing pages. These ads are based on the keywords and budget that the seller sets.
When a shopper searches for a specific term on Etsy, the search results page will display both organic listings and ads, as shown in the picture below.

● Off-site ads
On the other hand, Off-site ads appear on external search engines and social media platforms. These Etsy ads are created and managed by Etsy.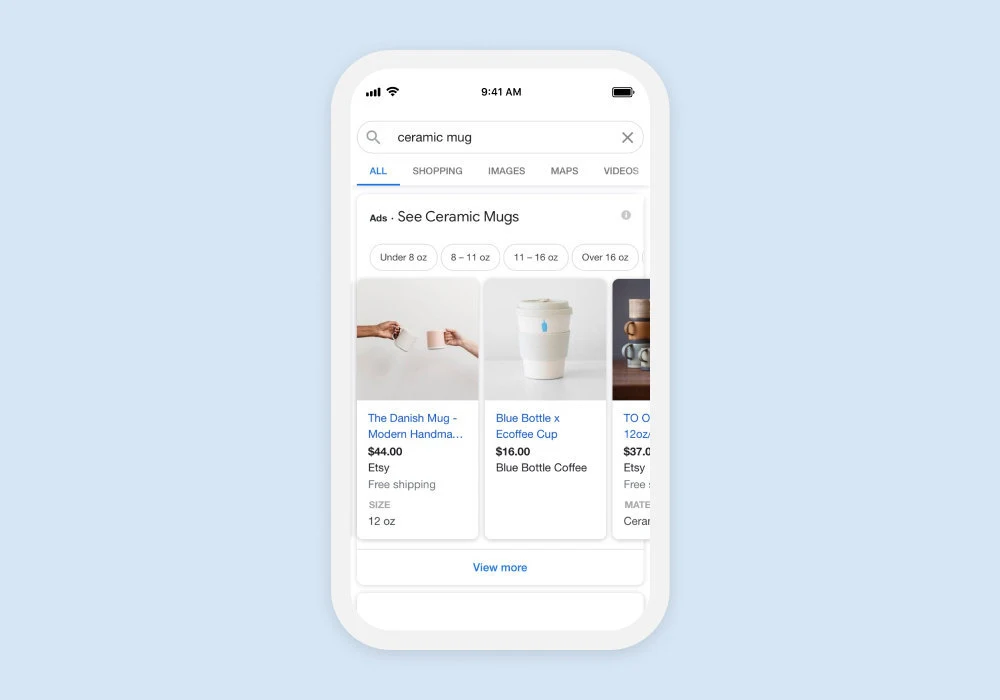 If a seller has made any sale in the past 12 months via Off-site ads, they are automatically enrolled in off-site ads. And when a shopper clicks on an off-site ad and makes a purchase within 30 days, the seller is charged an advertising fee.
Etsy uses a bidding system to determine which ads to show shoppers. Sellers choose the maximum amount they will pay per click, also known as the cost-per-click (CPC).
Etsy then uses a "sealed bid generalized second-price auction system" to determine which ads appear in higher position based on several factors:
Search relevance
Bid amount
Daily budget
Listing variety
Listing quality (including seller compliance with Etsy's policies)
Likelihood of views or sale
The competitors
And, of course, your daily budget will be the most crucial factor when multiple Etsy stores are competing for the same search query.
To outrank your competitors, you may need to bid higher than them.
For instance, if you're promoting a handmade mug with floral decoration, there could be several competitors with similar products. However, the seller with the highest bid will secure the top position and achieve the highest rank in the search results.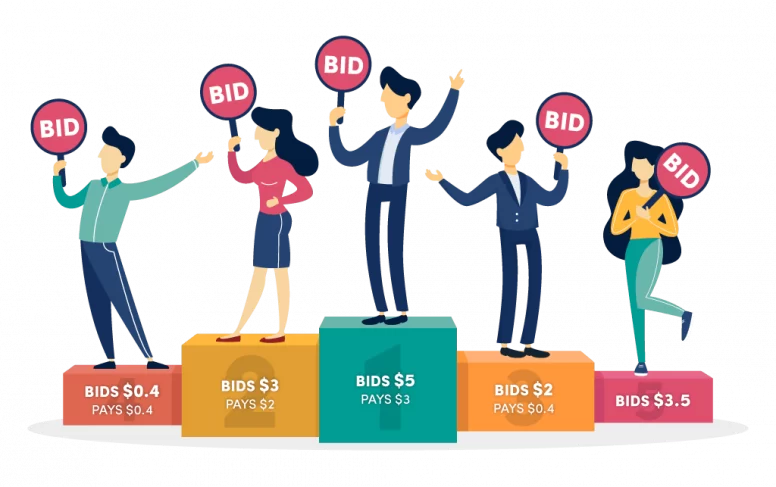 Benefits of Etsy advertising
Becoming one of the top online marketplaces, there are several benefits to advertising on Etsy, including
Increased visibility: With Etsy advertisement, your product will appear higher up in the search results when someone looks for relevant keywords on Etsy.
This means potential buyers are likelier to see and click to learn more about your product.
And with each successful purchase, your Etsy shop rankings will increase cumulatively, leading to more sales in the future.
Cost-effective: Compared to social media ads like Facebook and Google ads, Etsy ads have a lower cost per click for the seller, usually ranging from $0.20 to $0.50.
Targeted advertising: Etsy ads allow you to target specific audiences based on factors such as location, search terms, and browsing behavior, ensuring that your ads reach the right people.
Analytics and optimization: Etsy provides analytics tools that empower sellers to track the performance of their ads. Then, they can easily adjust to improve their effectiveness, maximizing return on investment (ROI).
---
How Much Do Etsy Ads Cost?
Great! Now that you better understand advertising on Etsy and how they work. Let's dive into the Etsy advertising cost! There are two types of advertising available on Etsy:
Both have their own unique benefits and pricing options. Let's explore them further below.
Etsy onsite ads
Onsite ads typically cost between $0.2 and $0.5 per click, and you're only charged when a visitor clicks on your Etsy ad. The minimum amount you can set is determined by Etsy based on the factors mentioned earlier.
Besides, you can set up your maximum daily budget to a higher amount and will only be charged your daily limit.
However, if you pause or stop your ads, you'll still be charged for any clicks that occurred up until that point.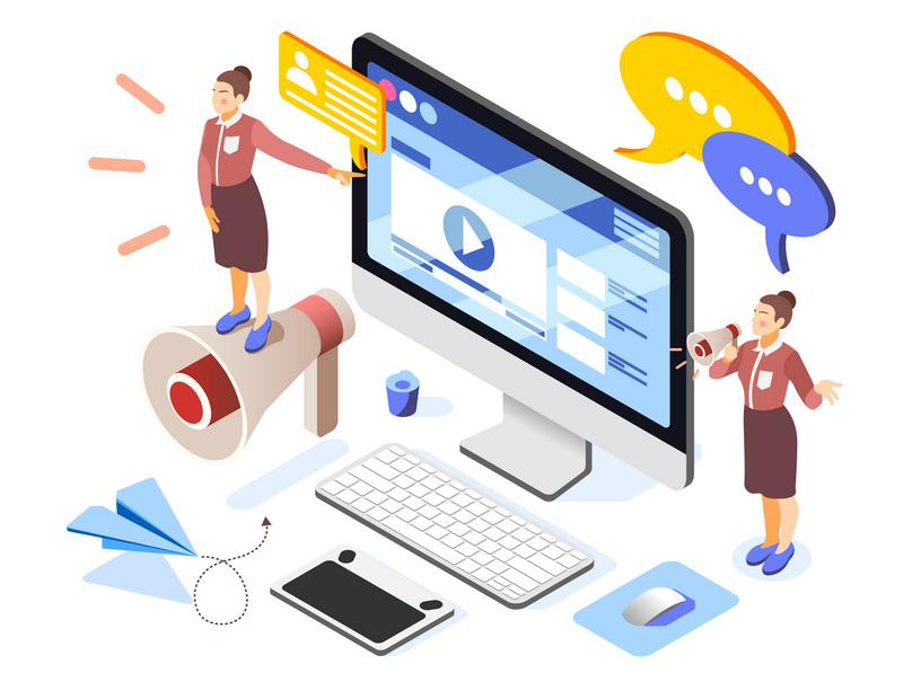 Etsy offsite ads
Advertising on Etsy can also appear on various external websites and platforms, including search engines and social media. And Etsy pays for these placements in advance. Ergo, you have less control over on-site ads. This means you can't change the listings to promote or the budget.
The good news is that you are only charged for offsite ads when a sale is made. However, Etsy will take a commission of 12% to 15% of the total sale in return.
Besides, you can opt out of Etsy offsite ads if you earn less than US$10,000 a year. Vice versa, if you've made over US$10,000 in the last year, you won't be able to refuse Etsy advertising.
---
How to Advertise on Etsy?
Are you ready to take your Etsy shop to the next level? In this guide, we will walk you through the steps on how to advertise on Etsy, how to set up your daily advertising budget, choose the countries where you want your ads to appear, and select which Etsy listings to advertise.
Then, we will show you how to track the performance of your ads and how to turn them off.
1. How to start an Etsy ad
Etsy ads are a great way to promote your shop and increase sales. The best part is that you don't have to undergo a complicated process to benefit from this feature.
Here's how to promote Etsy shop in just a few simple steps: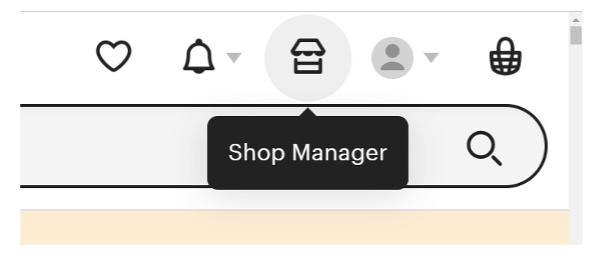 Choose the Marketing tab from the menu on the left side of the page.
Select Etsy Ads from the list of marketing tools.
Now, you need to set up your daily budget. The default daily spending limit for advertising on Etsy is $1.00, but you can increase it.
After setting up your ad campaign, select Start Advertising to launch your ads.
You can also adjust the maximum daily spending daily to ensure you don't overspend on promoting on Etsy. Besides, you can always go back and change your budget at any time.
2. How to change the daily Etsy advertising budget
If you want to adjust the cost to advertise on Etsy, you can do so easily with just a few clicks. Your daily budget is the maximum amount you are willing to spend each day on advertising, and it is only used for ads that appear on Etsy.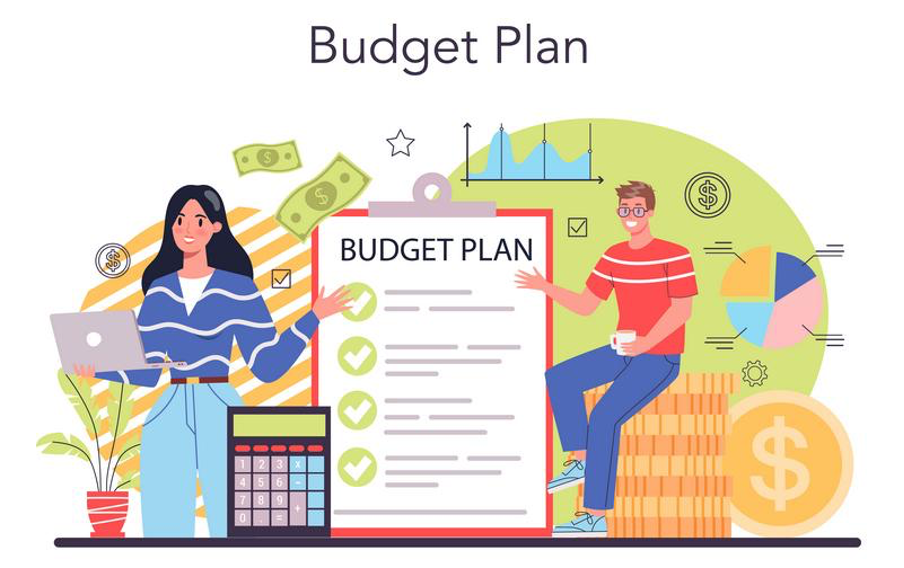 To change your Etsy ads daily budget, follow these simple steps:
Go to Etsy Ads and select Manage your budget.
Enter the new daily budget amount you want to set.
Click on the Update
3. How to choose which countries for Etsy ads
When advertising on Etsy, it's vital to ensure that your ads are only shown to buyers in the countries you ship to.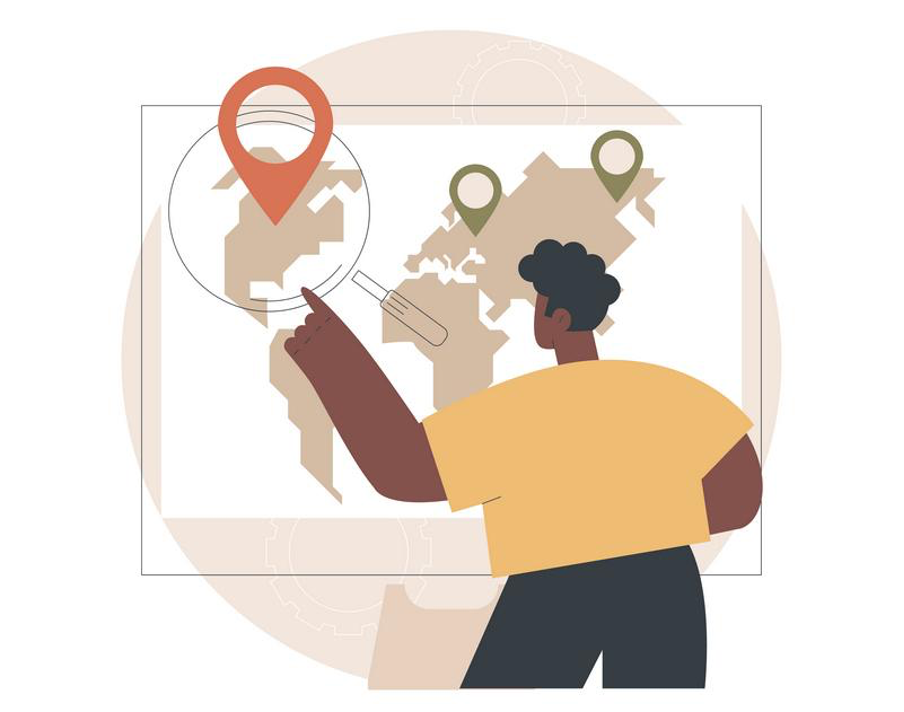 Use shipping profiles to manage your shipping settings. You can easily select the countries for advertising on Etsy by following these steps:
Log in to your Etsy account and select Shop Manager.
Click on the Settings
Choose the Shipping settings option.
Select the Shipping profiles.
Click the Edit button for the profile you want to update.
Add or remove the locations you ship to.
Save your updated profile once you're done.
If you don't use shipping profiles to manage your shipping settings, don't worry. Etsy still provides an easy way to select the countries you ship to for your listings.
Just head to your listing page and select the Shipping tab. From there, you can easily update the countries you ship to for each of your listings.
4. How to advertise selected Etsy listings
When you start marketing on Etsy, all your current listings are advertised by default. However, you can quickly edit or update your promoted listings on Etsy.
Go to Etsy Ads and select Manage advertised listings.
Find the listing you want to start or stop advertising on Etsy. You can search for it or filter your listings by section or advertising status.
Choose the button under the Ad on/off section to include or remove a listing from your Etsy Ads campaign.
Now, choose which listing to advertise for your Etsy promotion campaign. You can add or remove multiple listings at once, simply check or uncheck the box next to each one.
Finally, to save your changes, Click Update.
Remember to review Etsy's Advertising & Marketing Policy to ensure that your promoted listings on Etsy comply with it. Besides, you can modify ads at any time to suit your needs.
5. How to track Etsy ads performance
Here are the steps to track your advertising on Etsy performance:
Go to your Etsy Ads page
Scroll down to the Manage Advertised Listings section.
Find the listing that you want to track and select it. Next to the listing, you'll see stats about its performance, including views, clicks, orders from ads, revenue from ads, budget spent, ROAS (Return on Advertising Spend), and more.
To track other promoted listings on Etsy, simply repeat steps 2-3 for each one

.
For more detailed information about your ad campaign performance, check the Etsy Ads Performance graph, which shows in-depth details of your Etsy Ads performance over time.
To access this graph, select the Hide/Show Graph button. You can adjust the time frame displayed on the graph by selecting the dropdown menu next to Your stats for and choosing a preset time frame or a custom range of dates to review.
6. How to turn off Etsy ads
If you want to stop advertising certain listings or disable advertising on Etsy altogether, you can quickly do so.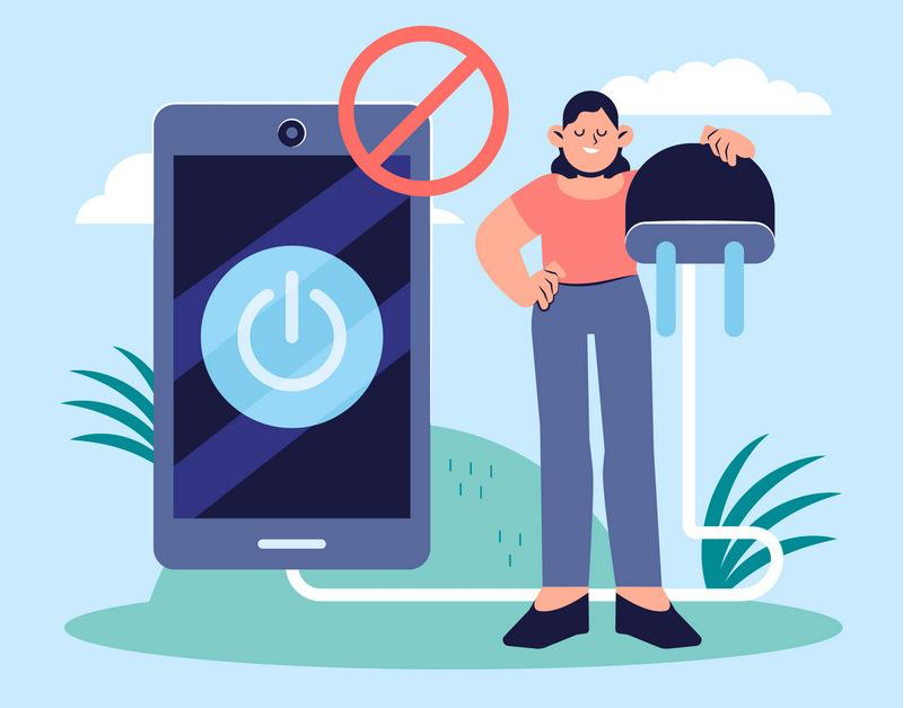 Follow these steps to turn off your Etsy Ads campaign:
Log in to Etsy and go to your Shop Manager.
Click Marketing and select Etsy Ads from the dropdown menu.
Scroll down to the Show more orders section and click on the Pause your ads button.
Finally, click on Turn off ads to stop all your advertising on Etsy.
If you want to turn off Offsite Ads, check out the Etsy help center article for step-by-step instructions.
---
5 Etsy Advertising Tips to Grow Your Business
Advertising on Etsy can be a great way to drive more traffic to your shop and increase sales. However, like any advertising campaign, it's crucial to approach it strategically to get the best results.
Here are the top 5 Etsy promoted listing tips to help you grow your business:
1. Start slow & steady
When you first start advertising on Etsy, it's best to start with a small budget and gradually increase it over time. This will allow you to see your ads' performance and make any necessary adjustments without overspending.
2. Timing your ads
You need to think about when your target audience is most likely to be online and browsing Etsy to ensure that the right people see your advertising on Etsy at the right time.
Similarly, suppose you sell seasonal products such as holiday decorations. In that case, you should plan your Etsy shop promotion accordingly so they are visible when people are most likely to be interested in buying them.
3. Re-list your products frequently
Not all products will generate high returns on profit, so it's essential to focus on items in high demand that are currently trending. This means you need to frequently re-select which products for advertising on Etsy. Conducting product research and identifying top-selling items on Etsy can help you make informed decisions.
4. Use keywords in your titles
One quick and effective Etsy advertising tip to enhance the visibility of your product listings on Etsy is to incorporate relevant keywords. It's crucial to use relevant keywords in your product titles, descriptions, and tags that align with the search terms that shoppers typically use when looking for similar products.
For instance, if you sell handmade candles, relevant keywords for your product listings could include "soy wax candles," "hand-poured candles," and "candle gifts.".
Want to rank higher on Etsy? Check out our blog to learn how to optimize your product listings with some Etsy SEO tips!
5. Track results & adjust regularly
To monitor the performance of your advertising on Etsy effectively, it's essential to check in on it regularly. And whenever you make changes, give yourself enough time to see the results before making more changes.
Bonus Etsy advertising tips? It's a good idea to wait at least a month after making big changes to your campaign to see how it's performing and allow it to work effectively. If you notice any trends or patterns, adjust your campaign accordingly to ensure that it drives the desired results.
---
Advertising on Etsy: FAQs
How do I advertise on Etsy?

You can easily advertise on Etsy with only 5 steps. Here is how to do it:

Step 1: Open your Etsy shop page and go to the "Shop Manager" section. 

Step 2: Choose the "Marketing" tab from the menu on the left side of the page. 

Step 3: Select "Etsy Ads" from the list of marketing tools. 

Step 4: Next, you need to set up your daily budget. 

Step 5: After setting up your budget, select "Start Advertising" to launch your ads.

How much do Etsy ads cost?

The cost of advertising on Etsy depends on your daily budget and the cost per click of your ads – typically ranges from $0.2 to $0.5 per click. These costs can vary based on factors like competition and ad placement. Etsy charges for clicks on your ads, not for impressions.

The answer is MAYBE.

While it can be beneficial for your listings to appear higher in Etsy's search results, it's important to note that Etsy Ads may not be for everyone. 

For new shops, it could be a worthwhile investment in how to get more reviews on Etsy and gain visibility quickly. Ultimately, the best way to determine if Etsy Ads are worth it for your shop is to try them out and see what works best.
---
Etsy Advertisement – Conclusion
We hope this handbook has been helpful in guiding you through the ins and outs of advertising on Etsy. With dedication and persistence, it surely can help you achieve your business goals in 2023 and beyond. So feel free to experiment with different tactics to see what works best.
If you want to explore more about Etsy ads, check out our Retail Blog for helpful tips, or feel free to contact us anytime. And don't forget to join our Facebook community, where you can find the latest winning strategies and stay up-to-date with the latest eCommerce trends. Good luck and happy selling on Etsy!