Introduction
When running a store on Etsy, all sellers want to raise as much revenue as possible. To get this, store owners need to find all ways to sell more and more items. However, this is not simple when the number of sellers in 2021 increases nearly 3 times compared to 2019.
Moreover, it is absolutely impossible that only you sell these products. The competition among sellers becomes more fierce than ever. Therefore, all Etsy store owners are trying to learn how to get more sales on Etsy.
If you're trying to find ways to flourish your sales on Etsy, you're in the right place. LitCommerce will come across #10+ useful ways on How to Get More Sales on Etsy in 2022.
Let's follow until the end!
---
10+ Tips on How to Get More Sales on Etsy
Each store owner has their own orientation for their business. They also have different ways to make an impression on their target customer groups. The tips below are the most urgent tips that an online store needs to optimize to respond to both customer needs and search engine rules. Let's get this show on the road!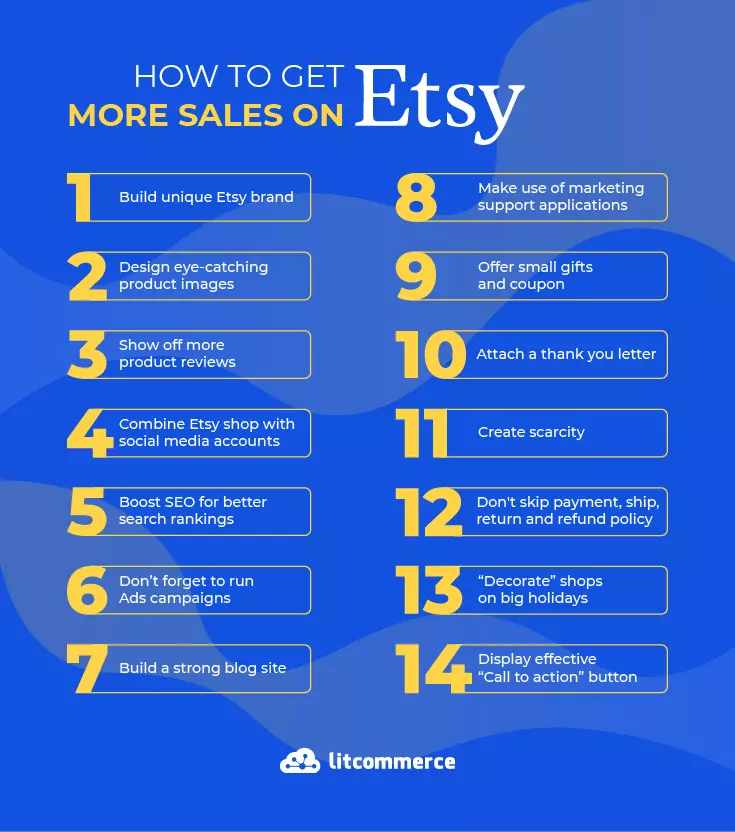 #1 – Build your unique Etsy brand awareness
The first impression of a person to you is always your name or any of your special identification marks. So does your store! To attract your customers and get Etsy sales, the first important thing you should do is to build your own unique Etsy brand name and share it with whoever you can. The more people know about your store's name, the more popular your brand will be. "Word of mouth marketing" is always an effective marketing campaign! Believe! If you isn't satisfied with your current shop name, consider change it soon or later.
To determine your brand, you should answer some following features:
Sales motto
Sales goal
Product orientation
From there, you can visualize and design a unified brand identity including name, logo, slogan, brand color, and feature products,… and use them as a "master guide" for your business.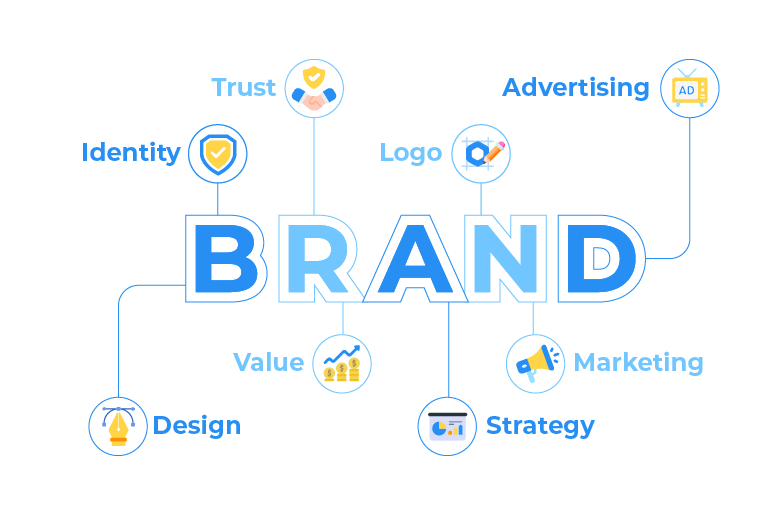 #2 – Design eye-catching product images
Etsy is an ideal "land" for selling art-oriented products mostly handmade. Therefore, buyers often buy partly based on aesthetics. The uniqueness, difference, and creativity are the factors that impress buyers. All this is shown in the product images. The more impressive the Etsy images, the more chance that the customers will decide to buy.
Below is a step-by-step instruction that helps you increase Etsy views and sales thanks to effective product images:
Prepare good lighting (natural light in the early morning/flash in the evening) before taking a shot
Take products images yourself (shouldn't copy others' images)
Be clear in details, materials, and color of items
Show all angles of the products
Use photo editing applications if necessary
Remove or blur background to make your products stand out
Move the items to the middle of image
Add your branding signals (logo, product templates,…)
Include customer review images
Add important information to images (size, materials,…)
Designing eye-catching images not only attract customers but also show the store owners' investment, enthusiasm and respect for customers.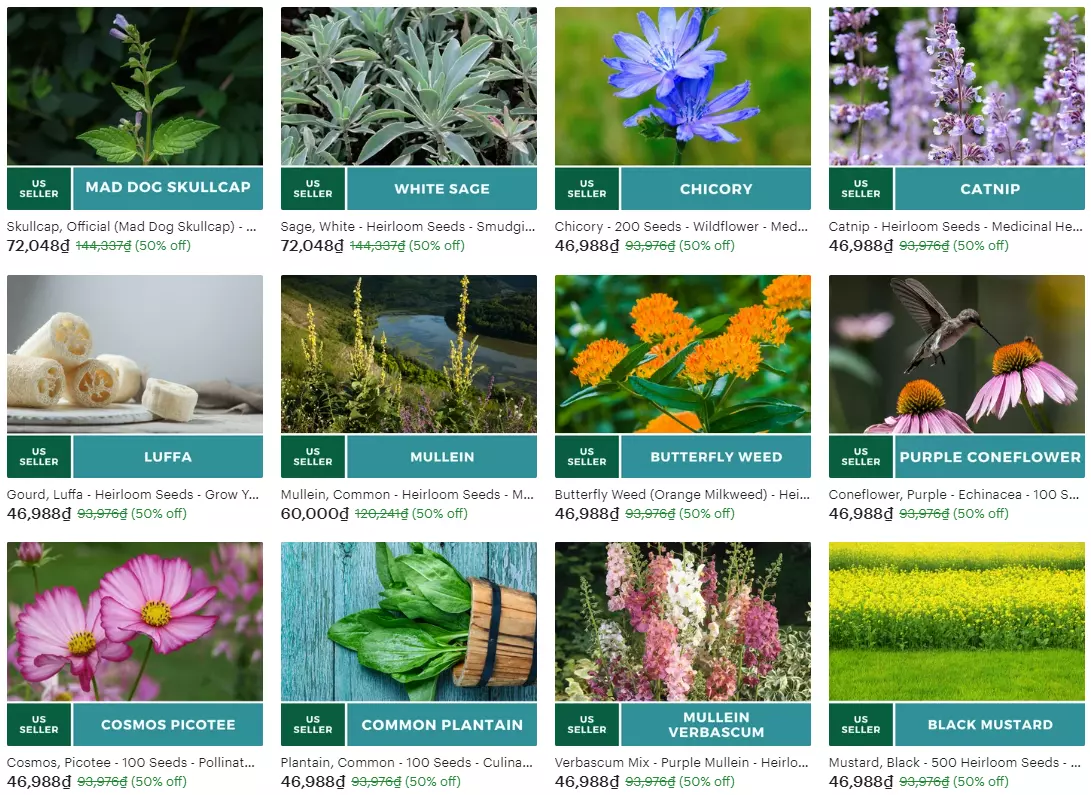 #3 – Show off more product reviews
Reviews and testimonials are considered the key to deciding whether an online sale is successful or not. According to Dan Hinckley, 9/10 customers read reviews before checking out and 67% customers are influenced by reviews. Moreover, shops with more 5-star reviews will be ranked higher when customers search for items based on Etsy's algorithm rules.
Actually, reviews are most clearly shown in the default review section of the store. The only secret here is to improve your product quality and take good care of your customers so your customers are willing to leave good reviews for your store and products. Accordingly, you should add testimonials to additional images or product descriptions!
In addition, if customers forget to leave reviews after the order, you can politely ask for feedback from them.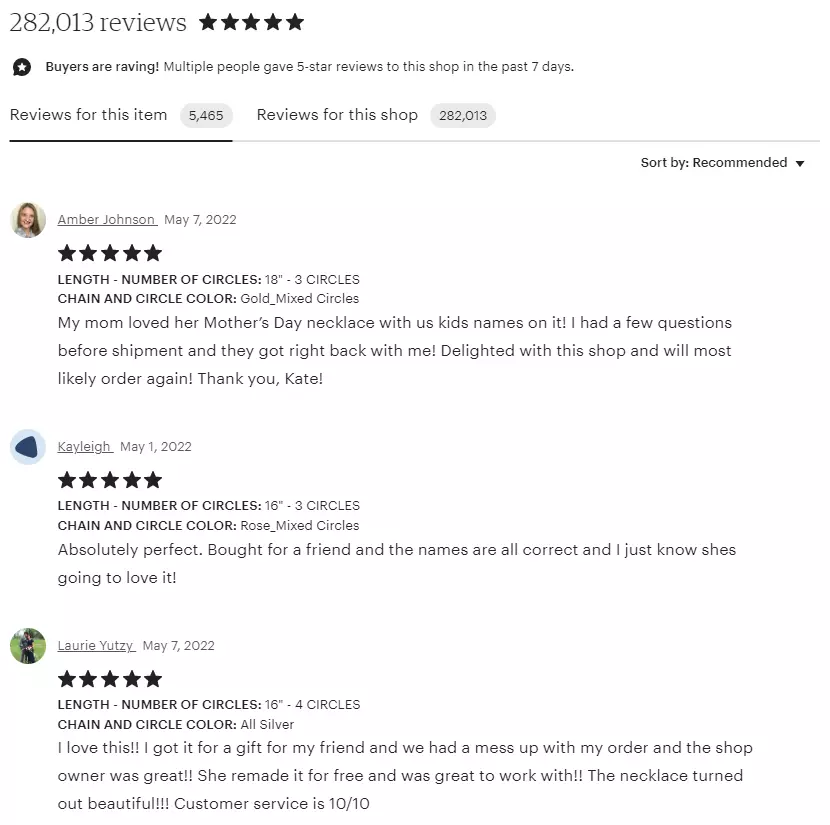 #4 – Combine Etsy shops with your social media accounts
If you build your social media accounts effectively, they will become a powerful channel to promote your Etsy shop. Connecting Etsy shops with your social media accounts is very simple but gives great results:
Ensure consistency of your brand
Increase credibility
Expand customer reach and get more outside traffic for your store
Each social media platform is suitable for a different purpose. Facebook has a large number of users so it is used to connect with more customers, Instagram is used to build your brand through quality images and branding stories while Twitter is a platform to update new trends,… and many other social networking platforms with different purposes.
Some tips for you to effectively use your social media accounts to get more sales on Etsy:
Use effectively of "Mentions" and "Hashtags"
Always be active
Regularly share useful information with customers
Provide better "deal" or sooner important announcements for customers who follow social media accounts
Create online games, give-away events to encourage customer to interact with your store
#5 – Boost SEO for better search rankings on Etsy
The main goal of Etsy SEO (Search Engines Optimization) is highly appreciated by Etsy search engines which help push your post to be on the top search.
According to Etsy, when buyers search, Etsy's algorithm determines results by two factors: Query Matching and Ranking. When customers search for products, Etsy starts a Query Matching process to find products matching that search. The greater the relevance, the higher the product's ranking.
To put the items on the top search, store owners should optimize these elements to get the most effective SEO strategy:
Research Etsy popular keywords by tools:
There are many tools that support sellers to research which keywords are of interest, which keywords are easiest to be on top,… For example, Sale Samurai, Marmalead, Crest, Makerwords, and Alura are the top 5 best Etsy keyword-searching tools nowadays.
Learn title writing tips:
The title is the first thing displayed when buyers search for any keywords. Etsy also recommends you to put keywords in the title to make customers find items easier.
Keyword should be in the first position of the title. In addition, the title should include  additional information such as origin, year of manufacture, version, usage, … based on the researched keywords above.

Write effective product information:
Name, price, origin, usage, expiry date (if any) are basic information about a product. But, the more detailed the product information, the longer you keep customers in your store.
Furthermore, you can add keywords or sub-keywords in the product information to increase the item's impression rate.
So please note to put keywords and sub-keywords into your product information, especially in the product description!
Take advantages of all 13 tags in listings:
You should make use of the free opportunity Etsy gives you, because inherently you don't have many opportunities to customize your store when running a store on Etsy. Therefore, use all 13 tags to support the customer's searching process so that your products are displayed more. To make your items approach customers by tag search, you should add tags relevant to your products. Moreover, remember to research keywords before adding tags. For instance, your item is a choker, you can add tags such as choker, necklace, girl necklace,…

#6 – Don't forget to run effective Ads campaigns
SEO is a sustainable and long-term development strategy, while Ads is a fast-growing way to bring in potential revenue in a certain period. When combining the 2 methods with a proper strategy, you will increase the chance of being exposed more to the target audience, hence, increase more Etsy sales.
The goal of Ads is to target precise customer groups in a certain time to rocket conversion rates instead of reaching irrelevant groups of customers.
To run an effective Ads campaign, you should determine some factors such as time, your target customer and budgets for each campaign. For example, if you sell a couple T-shirts, Valentine's Day will be the time when you can boost your sales. Your main target customers are the young and couples. When launching Ads campaigns, your products will appear on your target customers' newsfeed and in the first positions when customers search for keyword "couple T-shirts".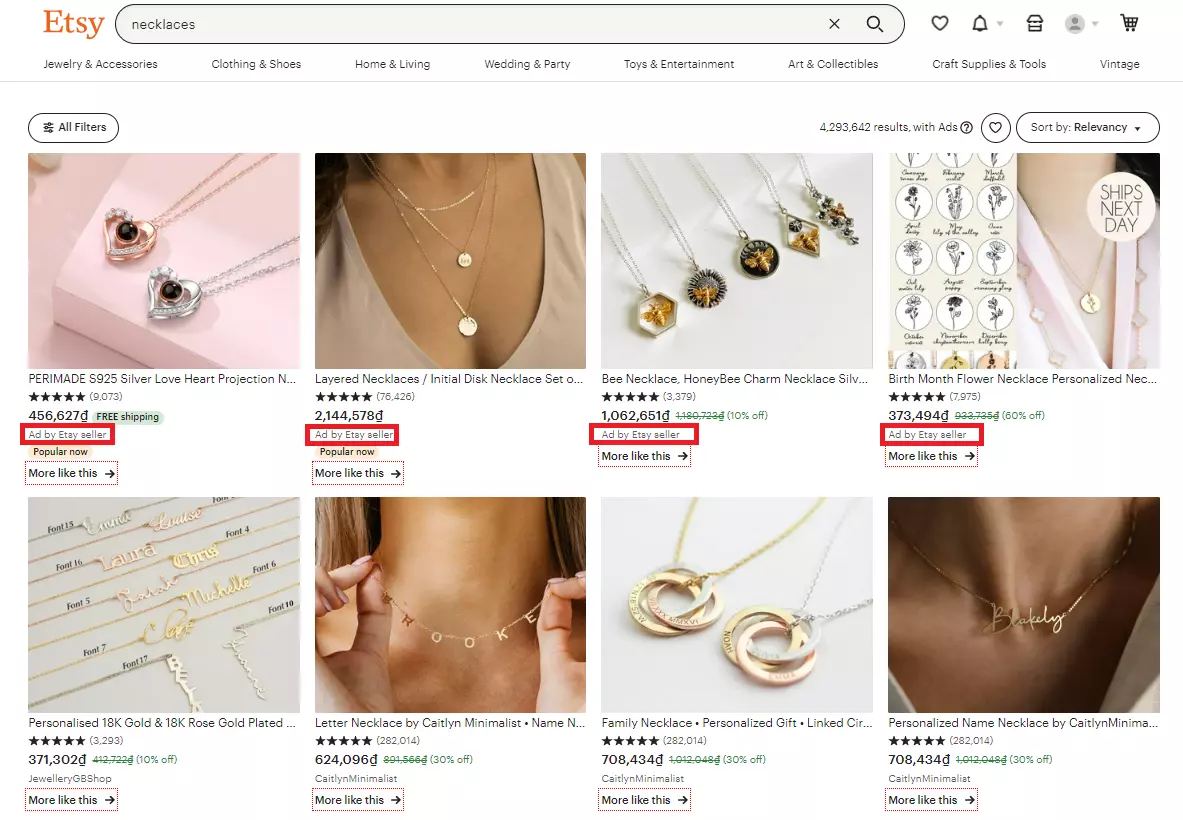 #7 – Build a strong blog site
If you already have an online website, you should build a strong blog site to promote your products and educate your audience about what you're selling. Let us explain why!
Similar to social media accounts, the blog creates a great source of outside traffic for Etsy.
In terms of content, a blog is the place to promote your products, show your knowledge of those products and the special features that only your products have. Meanwhile, you can provide readers useful information about the products, tips to buy and use the products effectively. This will be a precious opportunity to educate and then convert audiences into customers.
In terms of technique, a blog is where the keywords and sub-keywords are displayed most, thereby helping to increase the impression rate of your products and support SEO when customers search for keywords.
So there is no reason to prevent you from taking good care of the blog. Let's dive in!
#8 – Make use of marketing support applications
Etsy is a popular marketplace so there are many marketing support applications to help sellers increase sales on Etsy. Depending on your needs, if you want to promote listing, optimize SEO, support affiliates or track your customers' referrals,… all have marketing support applications will help you achieve your ultimate goal to boost Etsy sales!
Some marketing support applications you can refer to are Outfy, Mad Mimi, Marmalead, LeadDyno, ReferralCandy,…
#9 – Offer small gifts and coupons
Small gifts and coupons are two popular tips that most sellers take advantages to increase customers return rate and repeat sales.
Instead of a direct discount on items, a small gift or coupons for the next purchase will be much more enjoyable for first-time customers.
Remember to give gifts which are meaningful or related to your brand or products. For example, if a customer buys a T-shirt, give him a keychain with your brand name on it. Thus, you not only make customers remember your brand more, but also help your brand be more widely known when customers use items having your brand name.
For patrons, sellers can apply the form of redeeming points. For example, whenever a customer checks out, they will receive 1 tick. After 10 times, they will get a discount of 15-20% or depending on store owners' offer. This is the most common way to retain customers that both online and offline stores apply to.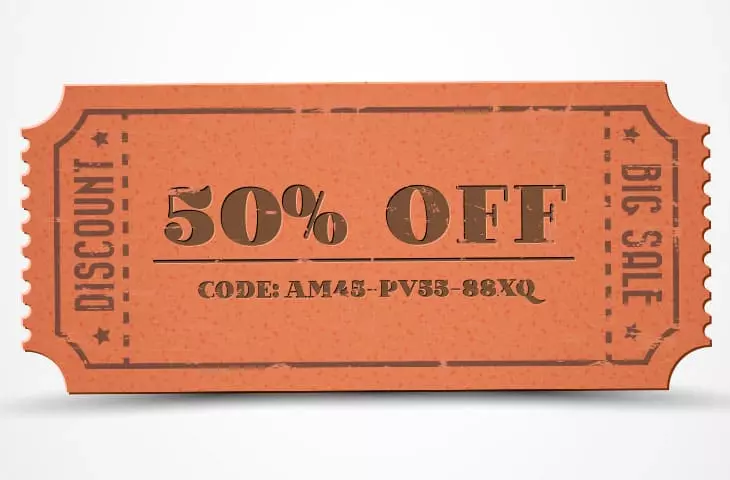 #10 – Attach a thank you letter to show your love and respect for customers
A small "thank you" card is not only a gift to "melt customers' hearts" but also an opportunity to popularize your brand. 81% of customers decide to buy when they are impressed with the packaging. So, don't forget to attach a "thank you" card, pack the packages neatly and impressively for your customers with all due respect!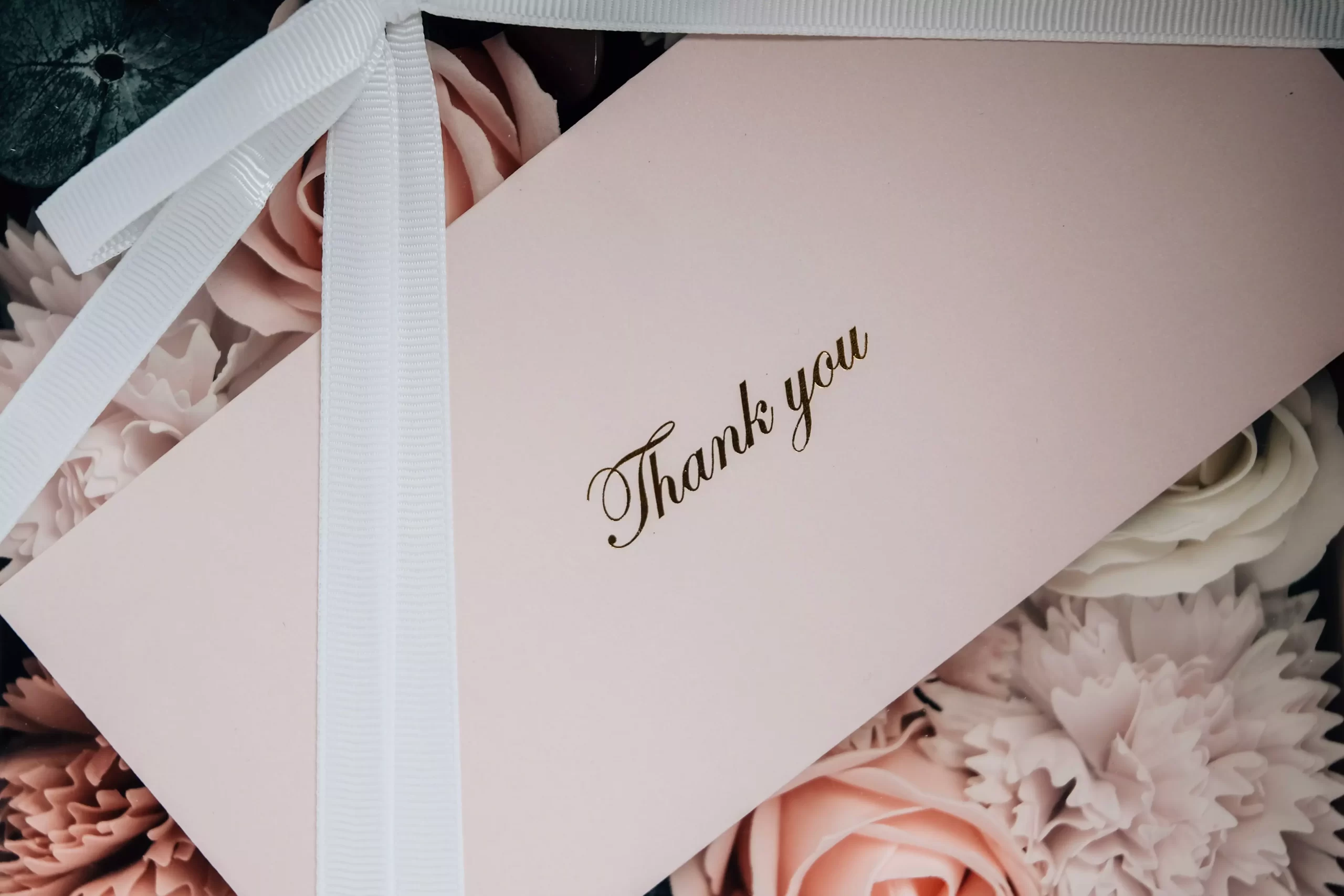 #11 – Create scarcity to attract customers
Creating scarcity is a familiar action of sellers to promote buyers to "buy quickly before it disappears". For example, some "Etsy tricks" that sellers often use are "only 3 items left", "over 20 people have this on their cart", "Today is the last day of sale" which will stimulate buyers to check out without hesitation. Because if your customer hesitates, they  will run out of opportunities to buy these items at a cheap price before it's  out of stock.
This can also be considered a form of "Call to action". To know how to optimize "Call to action", scroll down to the end of this article!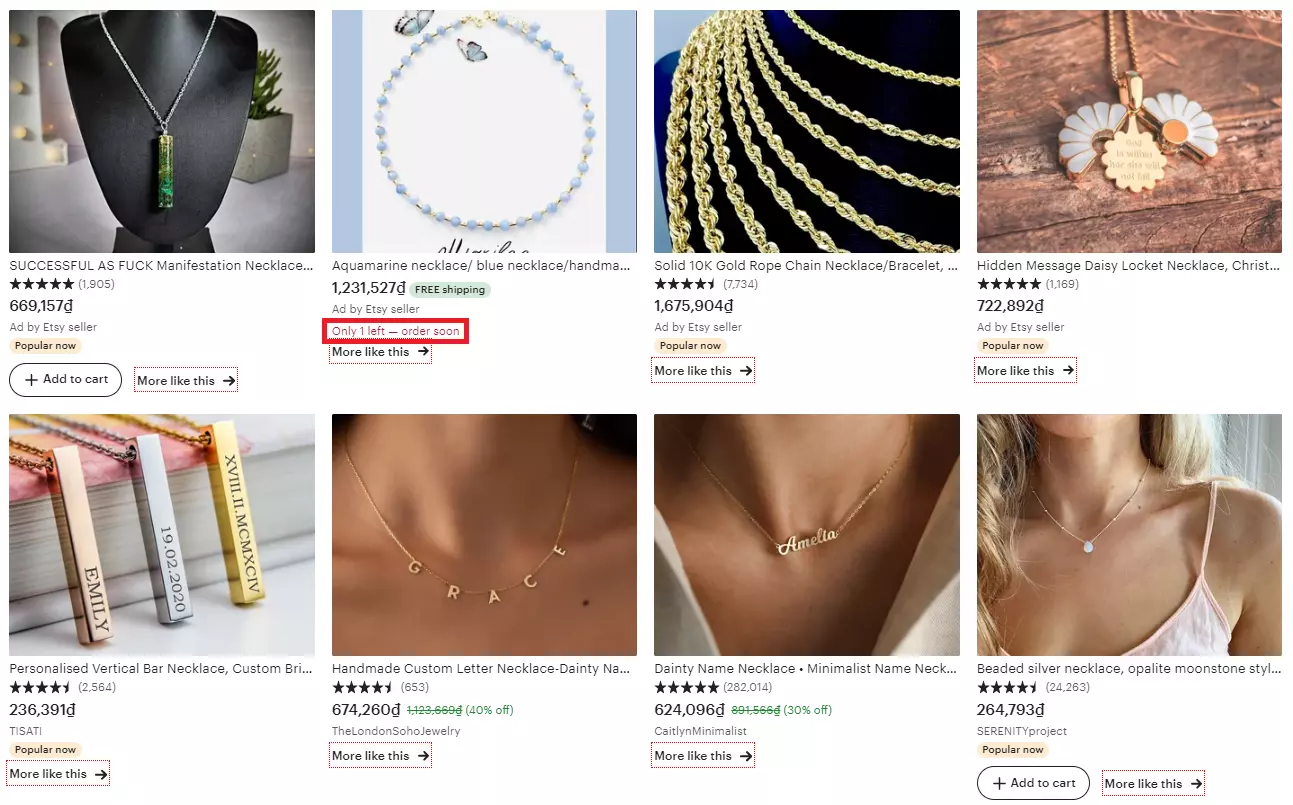 #12 – Don't skip payment, ship, return and refund policies
To enhance store quality and customer care,  remember to bring the best possible customer's experience with the most satisfied policies, such as payment, shipping, return, refund policies!
Many sellers only focus on products and sales, ignoring their policies. But this is a misconception! In your business, you can't avoid problems related to shipping, damaged, defective or lost items. Partly, you might annoy your customers even though it is the fault of the shipping partner or the manufacturer. Hence, this will be an opportunity for you to impress your customers by skillfully handling problems. Or else, your customers will leave you if your solutions make customers uncomfortable.
Another amazing tip for you is that the lower the shipping fee, the higher the impression rate. This is because according to Etsy's algorithm, shops offering free shipping or low shipping fee will be prioritized to rank higher. So, supporting a part of the shipping fee or offering free shipping for customers if possible.
The final tip is to clear shipping, return, refund policies before customers buy so that both the seller and the buyer are comfortable when any risk happens!
#13 – "Decorate" your store on big holidays
On major holidays of the year such as Christmas, New Year, or Black Friday, customers will be especially interested in shopping for themselves or buying gifts. You should take advantage of these holidays to blow your customers away when they visit your store as it brings a festive vibe with colorful items.
Don't forget to add the festive attribute to your product! These small attributes will help you optimize SEO and increase the visibility for your product.
#14 – Display effective "Call to action" button
"Call to action" (CTA) may be limited when running a shop on Etsy. A blessing in disguise! This does not prevent you from using CTAs to get more Etsy sales.
Before diving into tips for effective CTA display, let's take a quick look at its benefits. CTA helps customers connect with sellers faster or buy items immediately.
Connect with sellers faster: Usually, CTA is set up by sellers. When the buyers click this button, their screen will show a chatbox with sellers. This also helps buyers save time searching for a communication channel with sellers.
Buy items immediately: An attractive CTA button will motivate customers to click. This button will become effective when it directly leads to the check out section so customers can quickly pay.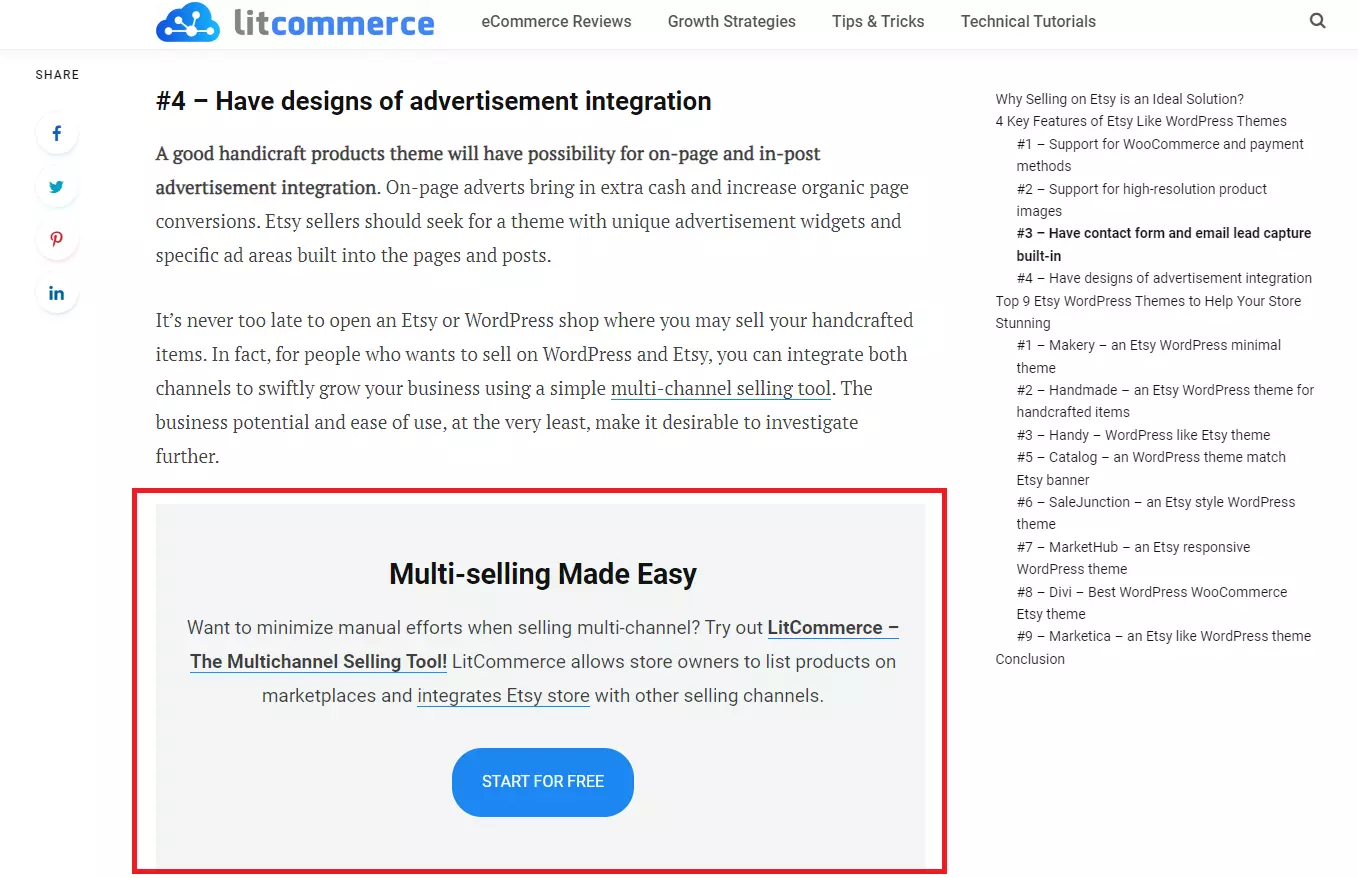 Because Etsy is a marketplace so it limits the CTA button and sellers cannot customize any CTAs or pop-ups. To increase sales on Etsy, sellers can put CTA buttons on other websites and link them to your Etsy shop. And, your blog site is one of the best choices. If your blog has amazing information, they will urge customers to click to CTA to check out your Etsy store or your Etsy products.
However, sellers should not overuse CTA because it will cause discomfort for buyers. On each page, there should be only 1 most prominent pop-up on the blog homepage and 1 CTA with impressive content in each article.
Top popular selling products on Etsy
Before you can optimize your store on Etsy, you need to determine what types of products you will sell to boost your Etsy sales. However, not all products can be sold on Etsy! Before selling, you should learn Etsy sales rules carefully. Etsy is a prominent marketplace that only sells unique, handcrafted, and artistic items. So, to find ways to flourish your sales, you should research your competitors and listen to expert advice!
According to the top Etsy sellers' advice, the best items for sale on Etsy can be mentioned as stickers, personalized clothing, jewelry, wedding stationery, craft supplies, and craft kits. These are items that require creativity and originality. You should choose a product group that you are really knowledgeable about and can make it be "one of a kind" to start your own business!
FAQs – Ways to Boost Etsy Sales on Etsy
1. Is it necessary to apply all the tips above?
Your website is a balanced combination of each small element. However, you don't need to apply ALL of the above tips to your store. Fundamentally, you should optimize images, product information and customer support system to adapt basic customers' experience and satisfaction. The most important note is to choose the tips that are most essential and best suited to your store needs!
2. Which of the above factors is the most important?
The above 15 factors are not all to make your store the most perfect store. But the below factors will be ones that help your store not only be loved by buyers but also highly appreciated by Etsy search engines:
Unique brand building
A proper marketing strategy including SEO, Ads and supporting tools
Eye-catching product images
"Fast and furious" payment, ship, return and refund policy
3. I already have a Facebook page. Should I open another Instagram account to promote my Etsy shop?
Now, Facebook has become Instagram's owner. So the business on these two social platforms is closely related. Therefore, you should optimize the advantages of both platforms to achieve higher business efficiency.
As said before, each social media platform will provide different objectives. Facebook is used to connect with many customers while Instagram is used to build brands.
In fact, Instagram also has a similar orientation to Etsy – an image-centric social platform. Extra plugins such as reactions, comments, and games,… are almost very simple on Instagram. Users here focus on images and content above all else. And, so is Etsy! This similarity will make your visual efforts on Etsy also more highly appreciated when sharing posts on Instagram.
However, to increase more and more sales on Etsy, you should take advantage of both Facebook and Instagram. It is strongly recommended to integrate Etsy and Facebook to manage your product inventory better.
---
Final words: How to Get More Sales on Etsy
We hope that you find your answer to the question: "How to Get More Sales on Etsy?". You can absolutely get more sales on Etsy by learning the above 15 tips and working hard. Carefully optimize step-by-step on every small part of your website. All your efforts will be well rewarded!
If you own multiple stores on different platforms, choosing the best multichannel software will help you reduce time and effort in managing your store. Thus, LitCommerce is a multi-channel selling tool that helps you manage product inventory and orders on multiple platforms in a central place without coding knowledge.
You can also contact our support team 24/7 for further information or join our community for more eCommerce tips and the latest news.
You might also want to read: