Introduction
A good business name is one of the initial steps to notch up your success on Etsy. However, naming your business entails much more than just a catchy name. If you are unsatisfied with the current shop name and aim to change for whatever the reason is, no fret, we've got you covered! In this article, LitCommerce will unpack how to change Etsy shop name and even more.
We will be showing you:
Do a big drumroll and let the show begin!
---
Rules to Follow When You Change Etsy Shop Name
Before coming to how to change Etsy shop name, there are a few regulations you should follow. Keep this guide in mind before altering, and now let's see what you have to take notice:
Keep short names under 20 characters

Capitalize words to tell apart separate words

Use punctuation and spacing

Reuse your old store name
Note: You can rename as many times as you want if you store has yet opened. But once it goes online, only five times are allowed.
Now, you are fully aware of Etsy rules, you should be ready to change Etsy store names!
---
How to Change Etsy Shop Name
Apart from integrating Etsy with other more selling channels like Etsy listing tool, or opening multiple Etsy shops, you can rename your shop to boost your business performance. Fortunately, changing Etsy shop name is easy-peasy and can be done within one minute. Let's get down to business and learn how to change Etsy shop name.
Step 1: Log in to your Etsy account
Log in to Etsy.com and sign in your account. If you have yet had an account, create a new one.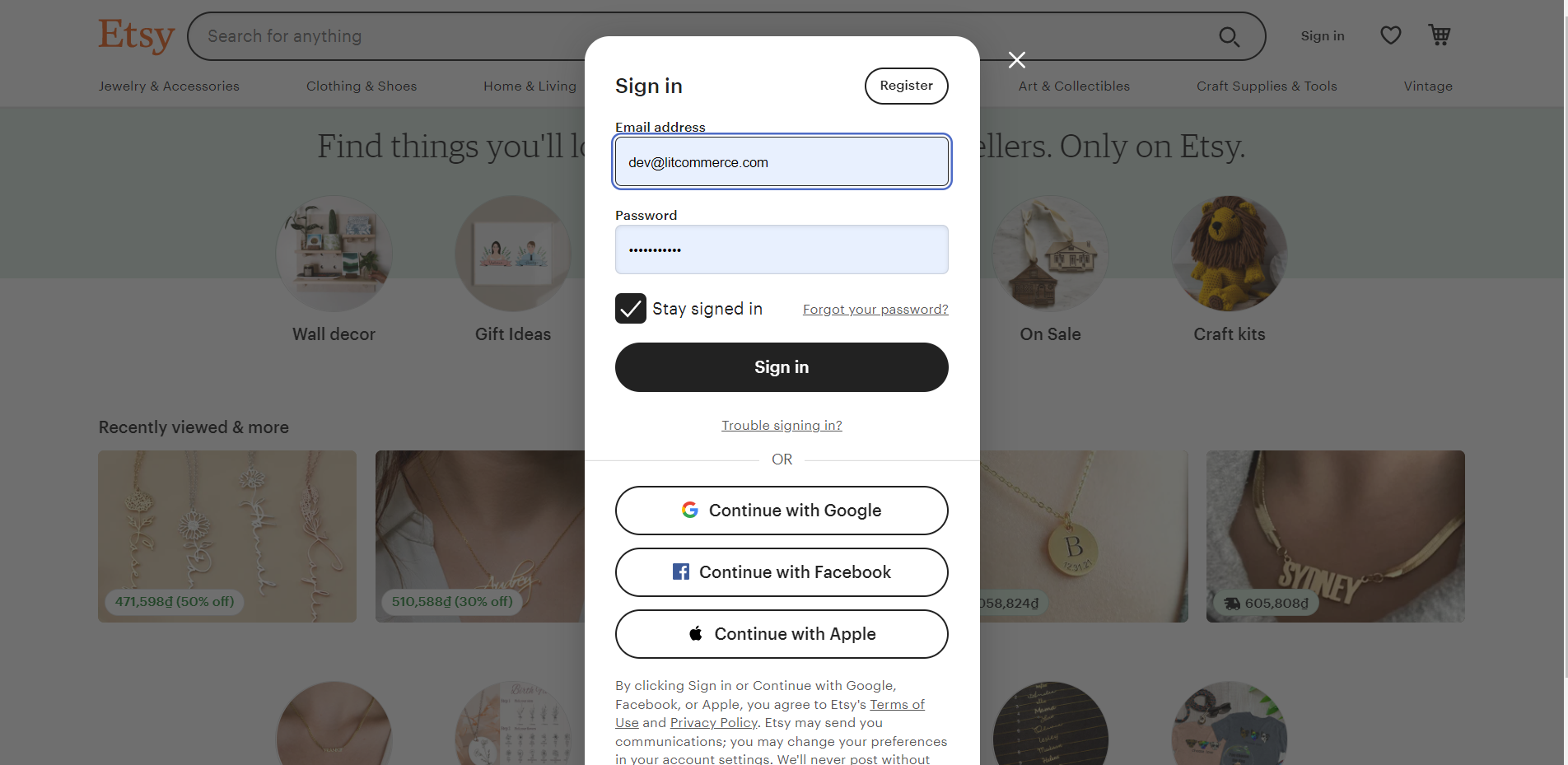 Step 2: Click on Shop Manager
Choose Shop Manager in the upper-right corner.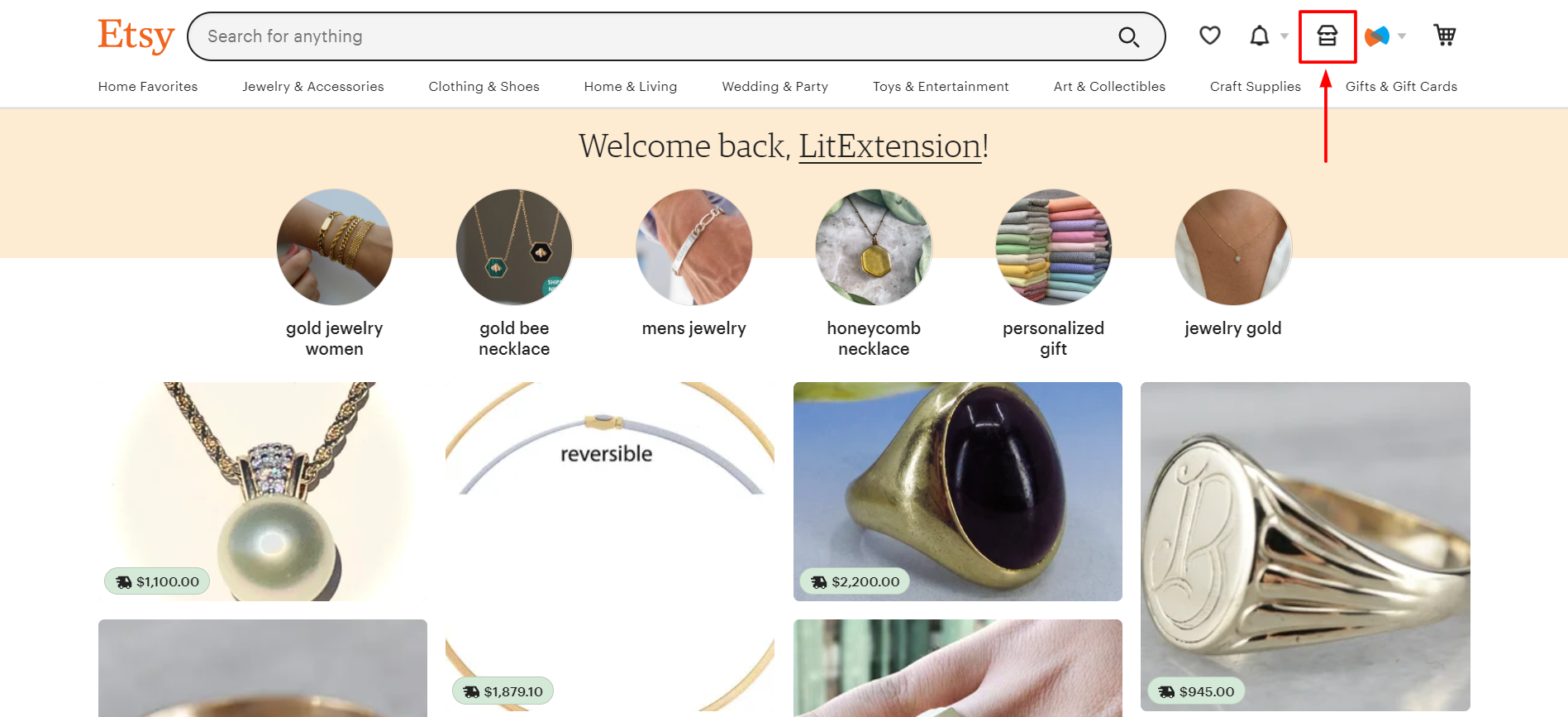 Step 3: Click Settings
You will see Settings right above your Sales Channels in the drop-down menu.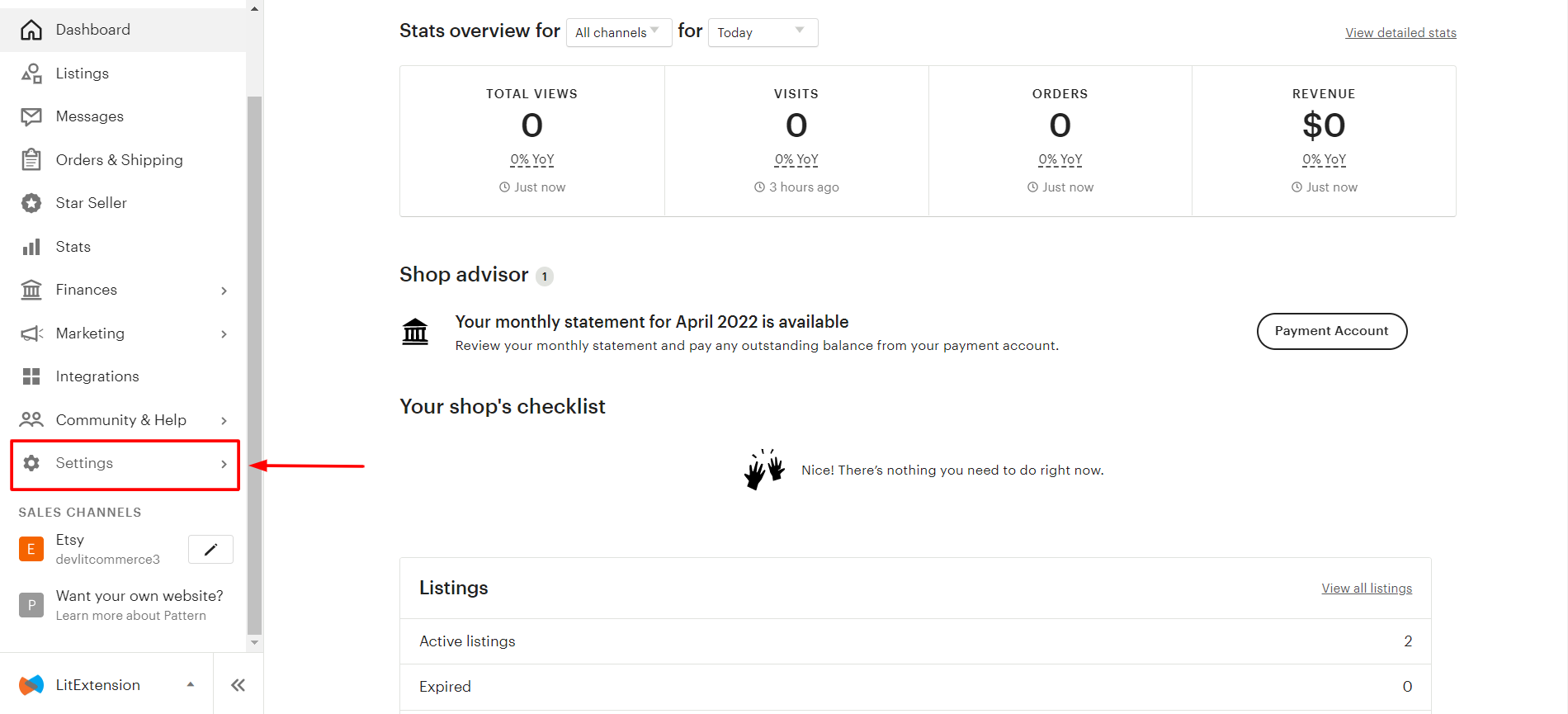 Step 4: Select Info & Appearance
Next, select Info & Appearance button to have an overview of your store.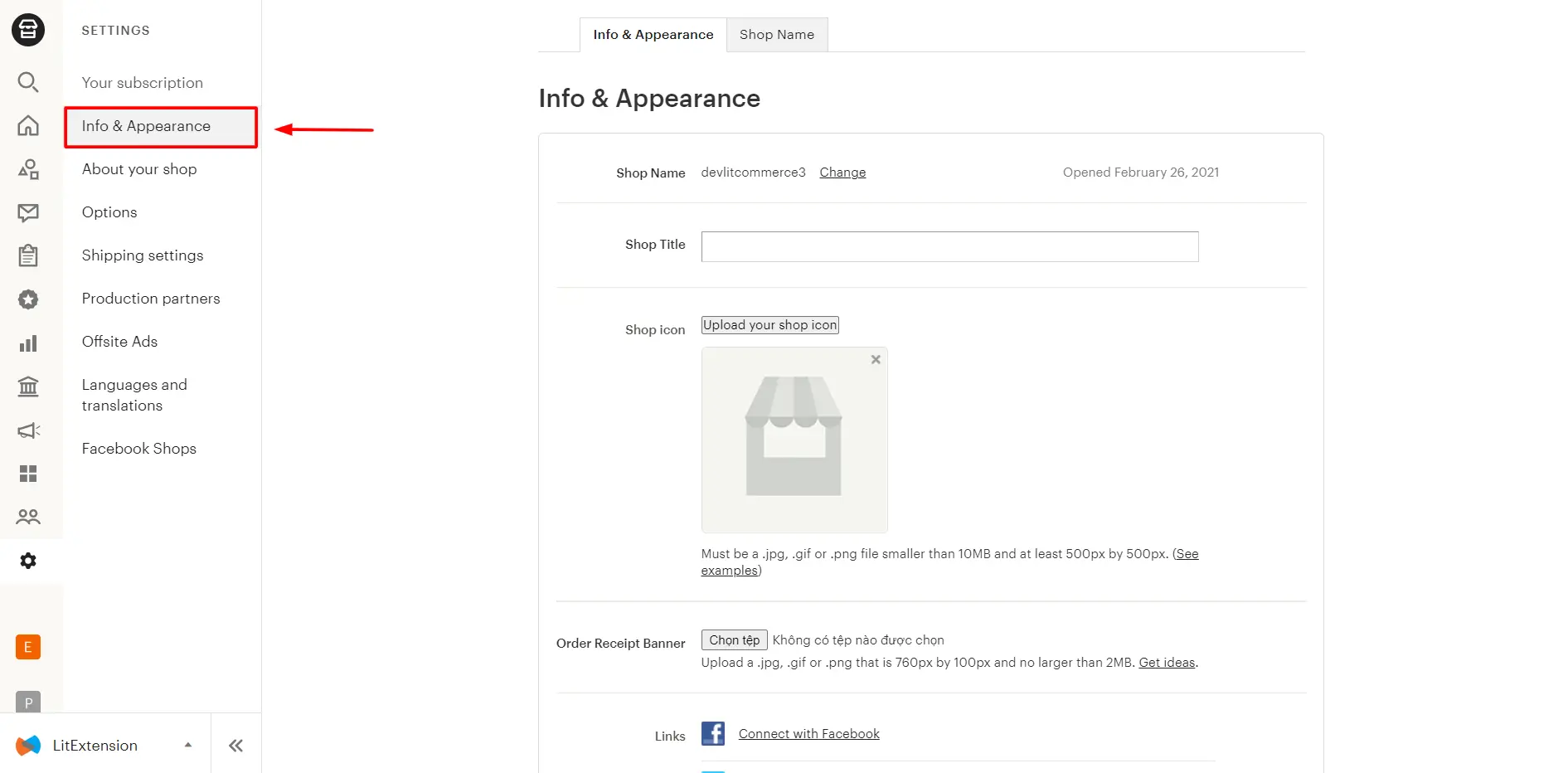 Step 5: Change your Etsy Shop Name
To change your  Etsy shop name, you can either click on Shop Name or Change.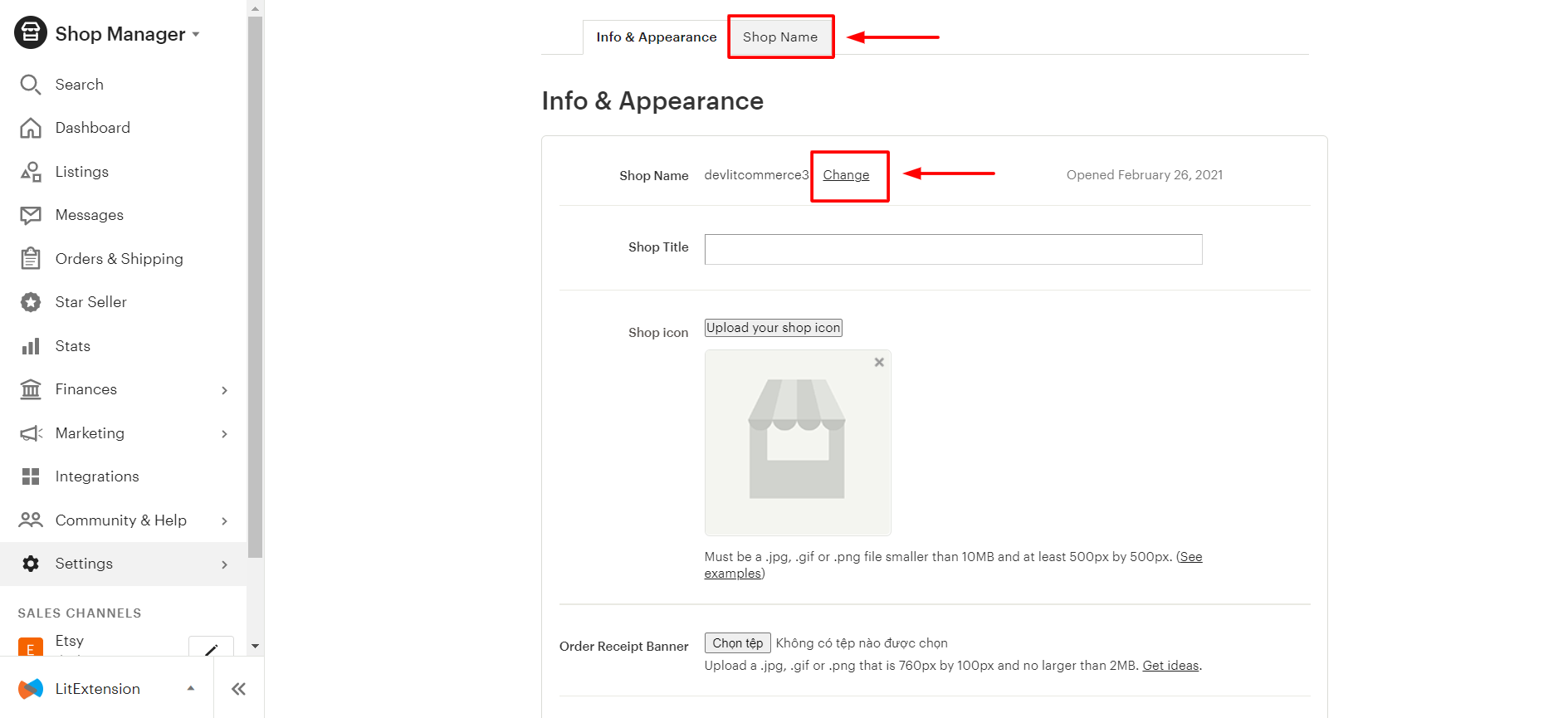 Step 6: Enter your New Shop Name
Now, it's time to write a new shop name. As we have abovementioned, your shop name can be up to 20 characters long, and it can't include spaces or punctuation. To differentiate separate words, you may want to capitalize letters in your store name.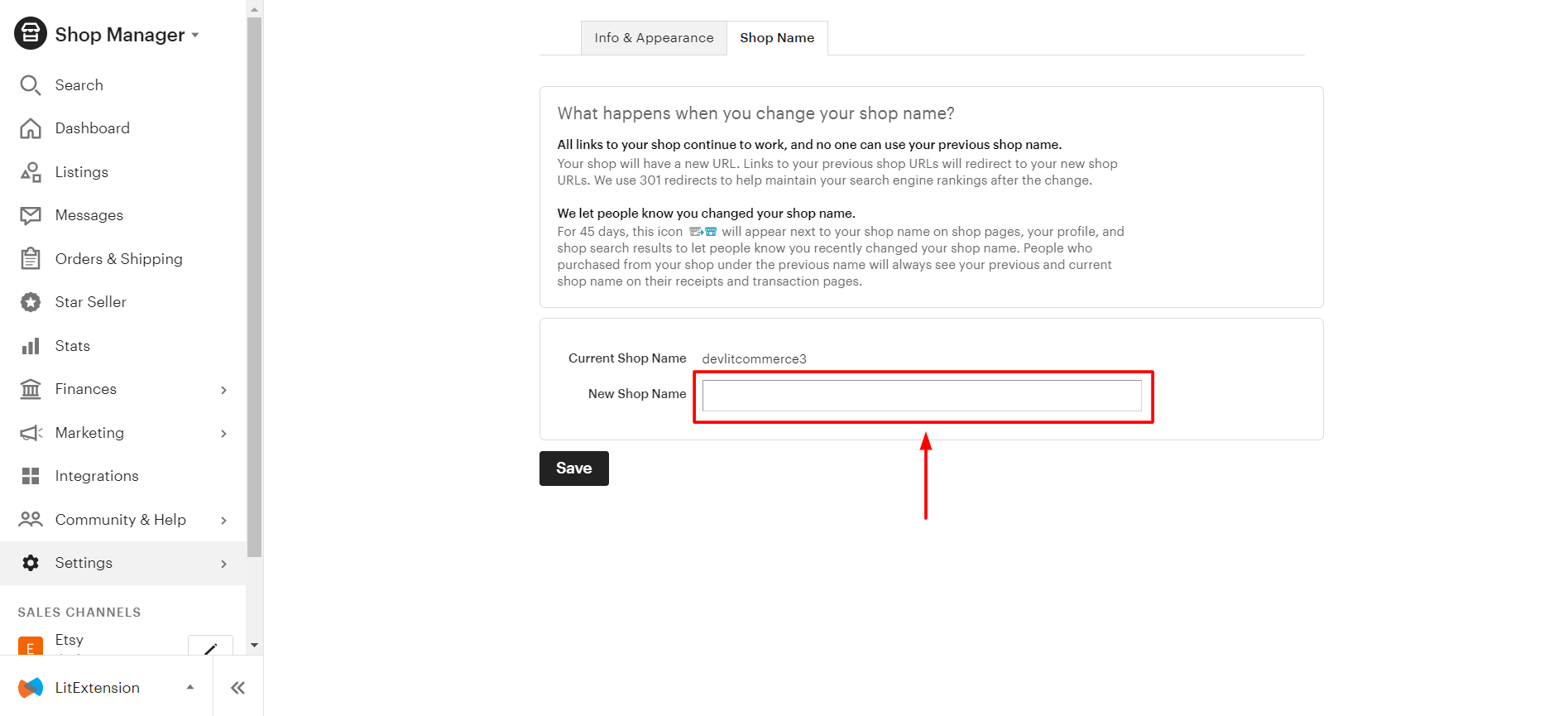 Step 7: Click Save
Lastly, end your process by clicking on Save.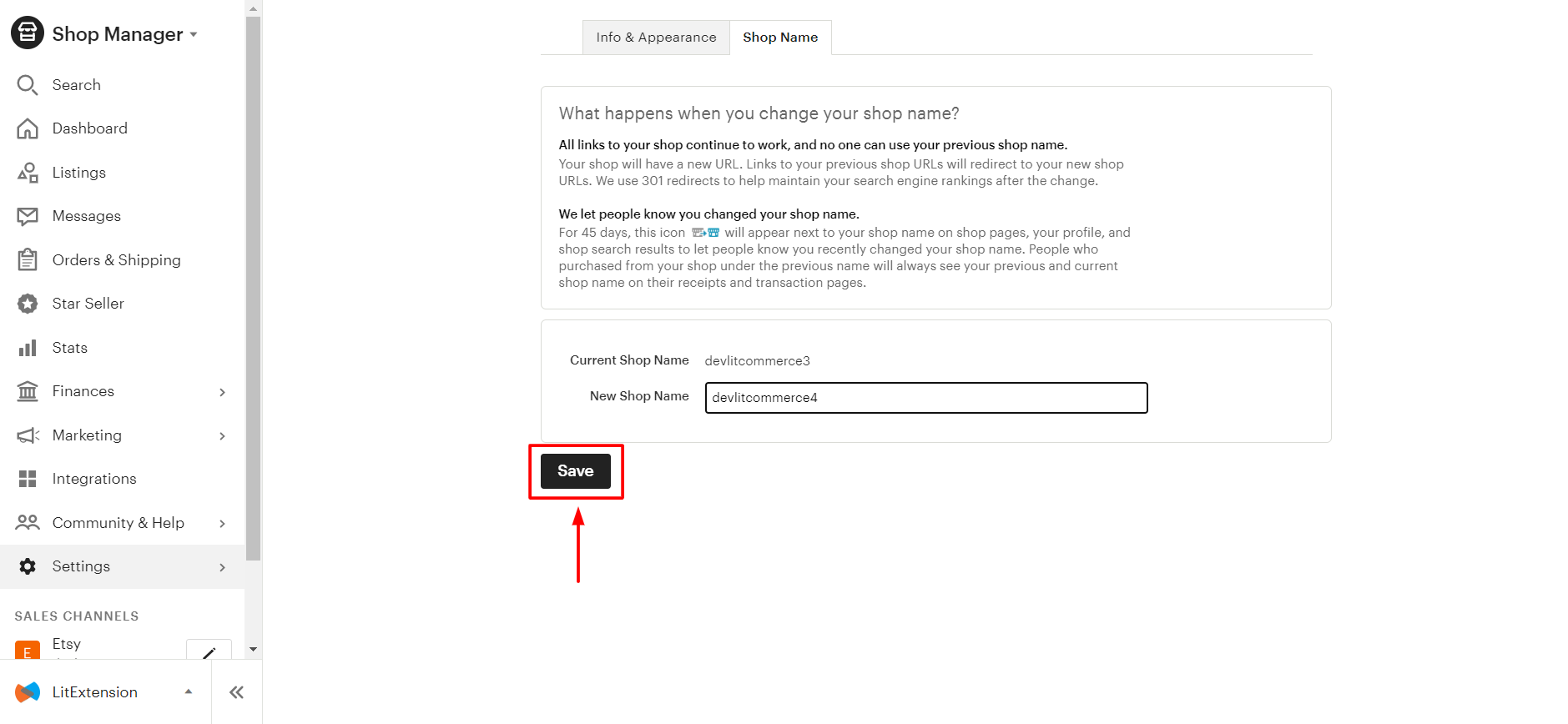 Congrats, your shop name has successfully changed. As "how to change Etsy shop name" is no more a concern, let's glance at some tips and checklists to create the best shop names!
---
Etsy Shop Names Ideas: Tips and Checklist
A shop name is the backbone of any business. With a snappy, creative, descriptive name, you will surely make customers notice your brand instead of looking up, down, and then forgetting about you.
Read on tips and checklists to find some good Etsy shop names that fit your business now and even in the future.
Make it clear & original
After learning how to change Etsy shop name, the very first thing you should know to name your shop is that it needs to be precise, direct, and focused on the products. By reading the name, customers should have an idea of your business. Many Etsy brands have short, creative names that include the following attributes:
You can choose a word or phrase that describes the vibe you want customers to feel about your business. In other words, it needs to reflect your business. A few examples of this type include UrbanCheesecraft, TheLinensDelight, and such.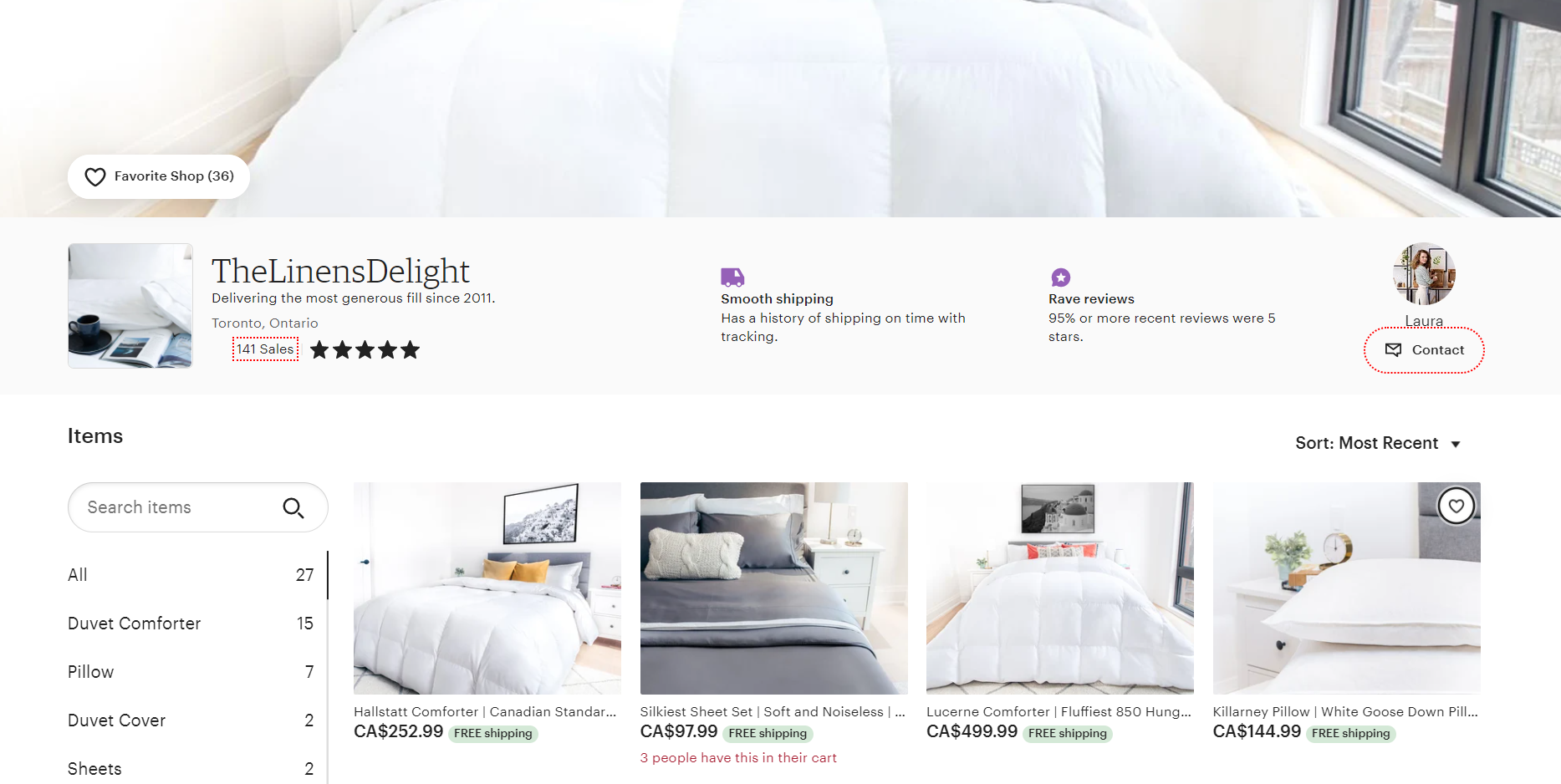 However, this type of name might limit the products you want to sell. It will be impossible if you sell different product lines in the future.
One significant benefit of using this type of name is that your Etsy shop name will not restrict you to extending new product categories in the coming time. However, one downside is that the shoppers might not promptly understand what you sell. Thus, try to add "Studio," "Co," "Inc," or "Workshop" to clarify your business name.
Make it SEO-friendly
When changing Etsy name, you should consider Etsy SEO best practices. Here are some essential SEO criteria you should bear in mind:
There will be higher chances that your items will show up in the general seller's catalog if main keywords appear in the shop name, tags, and descriptions.
You can collect keywords by using different services, like Sales Samurai, Google Keyword Planner which assist you in researching keywords to give your products higher visibility online.
Here is an example of a brand's name that includes the shop's main products: SoapBotanist, a shop that only sells botanical soaps.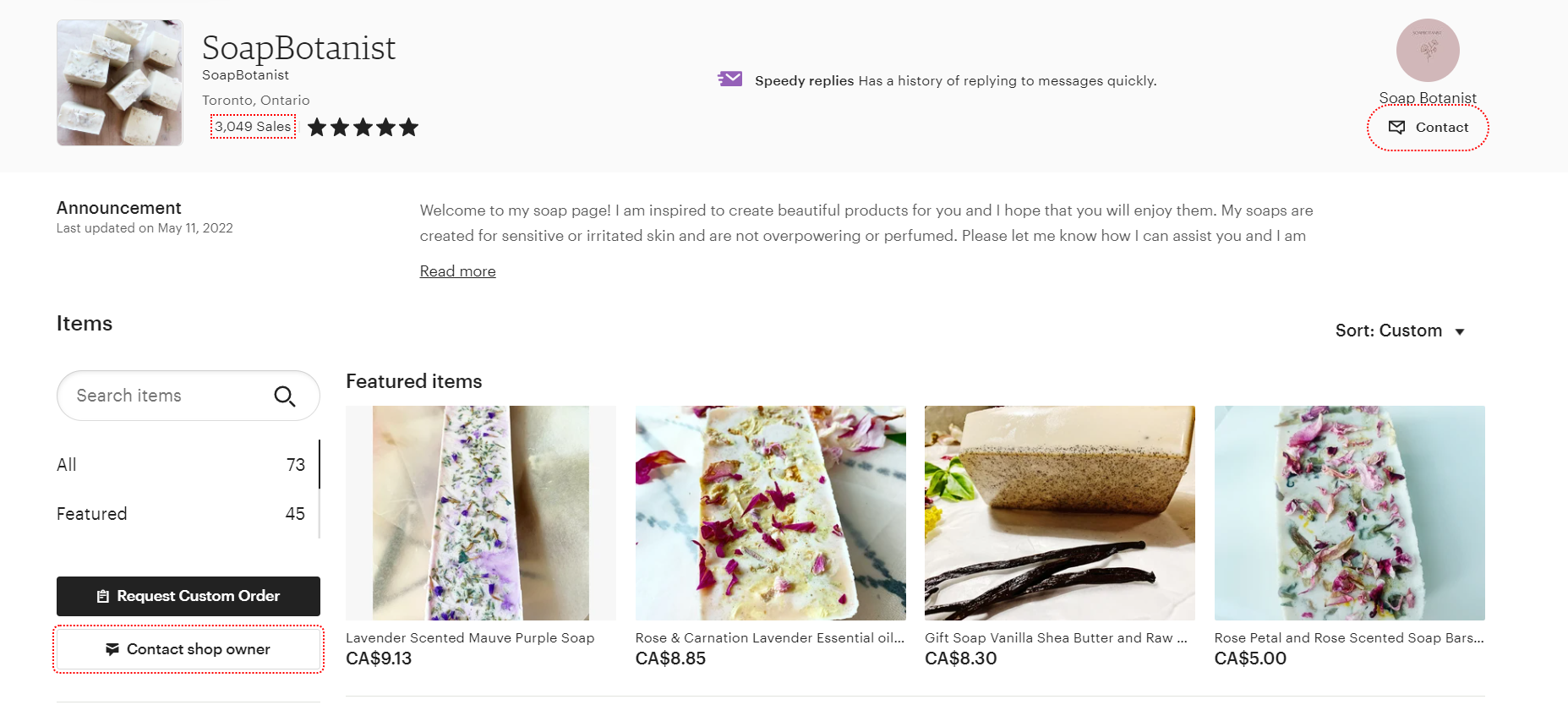 The more unique your shop name is, the better it will rank. Avoiding choosing similar terms to other stores will enable you to outshine other Etsy stores. However, for the sake of being different, it will flex your creative muscle to develop a word or phrase to distinguish your business. You can think of abstract names or meaningful words like adding a business story and inspiration to your brand name. But be careful when using unusual words. Or else your brand name might be as clear as mud.
Check your rivals
Before changing Etsy shop name on Etsy, look around on Etsy website to see other shops that sell similar products to yours. In this way, you may utilize them as a lucrative source of references for your name ideas.
We don't recommend you copy other sellers' styles or names, but getting a sense of what renowned shops use might inspire you to come up with a pattern of names or types that you like for your store.
You nailed it if your customers don't even need to click on your name but still grasp a good idea of what your shop is about.
Innovate, don't imitate
Bill Capodagli, author of The Disney Way
Make it future-proof
Whatever you do with your shop name, ensure you have thought thoroughly about the long-term goals that you aim for your business. For example, your store sells kids' shoes, but you'll someday branch out into the adult market. Concerning this, you should consider some names that are not too specific on kids' products which might later limit your reach.
One approach to future-proof your Etsy shop name is to think about your business's story, values, and unique selling points (USP) when you brainstorm. Afterward, choose a broad name that allows your future growth on Etsy.
As researching for a proper name is undoubtedly a daunting task, choosing a proper name will save you tons of effort and time. Accordingly, double and even triple check the chosen name to ensure that it's not something you'll have to adjust in the future.
Check availability
Be well-noted that following Etsy's privacy policies, shop names on Etsy need to be wholly unique. As a result, you can't reuse an old name, either as a shop name or username. So, it would be frustrating if you have been searching your shop name and even how to change Etsy shop name for days and nights and then can't use it.
To find available Etsy shop names, you can draft a store name on the second step of setting up a store. All you need to do is type in, and then Etsy will automatically check whether the name is taken or not.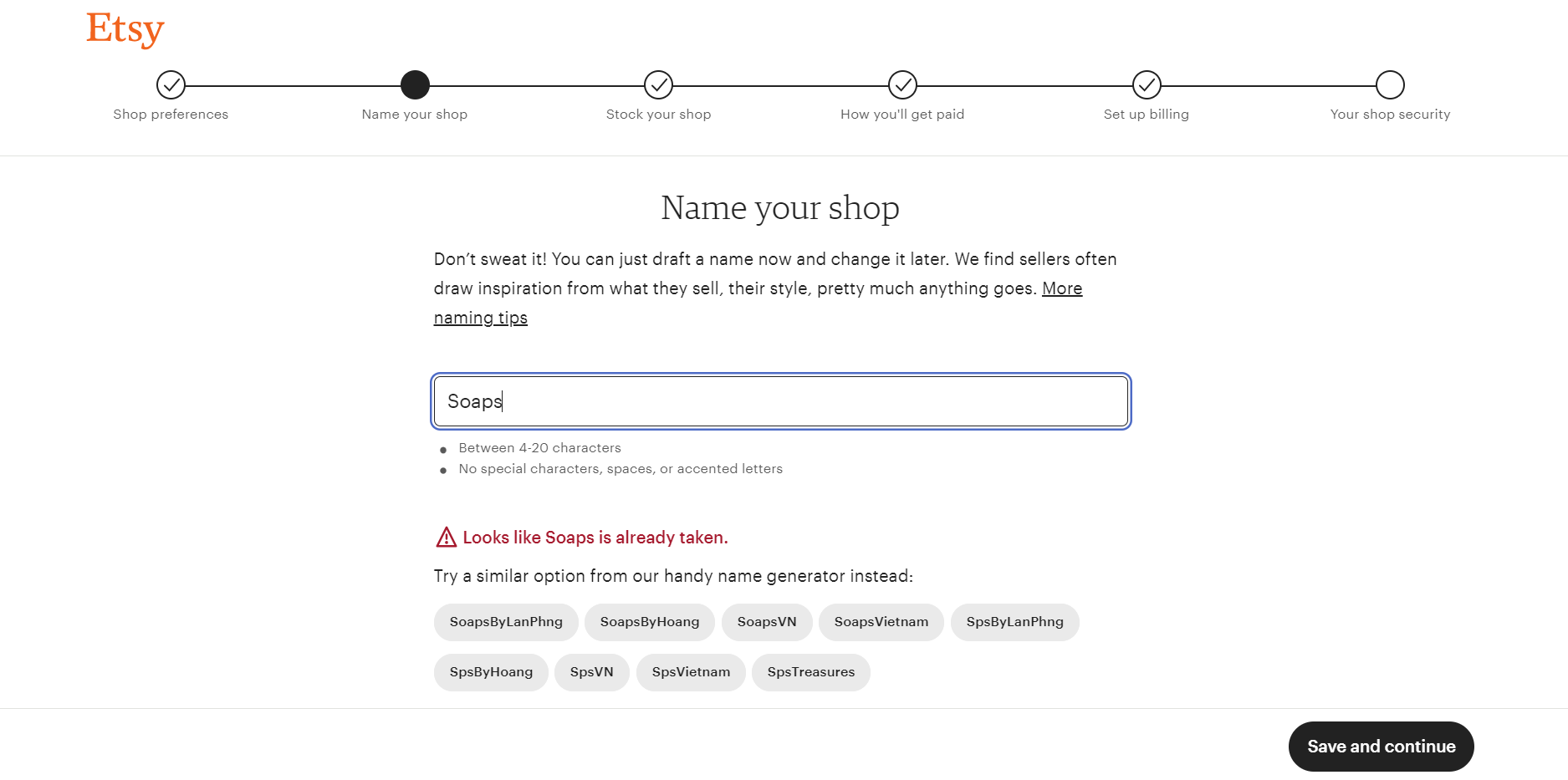 If you come up with a name that already exists, think about making variations on the name. You can add numbers or words like "byA," "Design," etc.
Get feedback
After applying all the above tips and checklist, you might now have one Etsy name or even more ideas. Ask your friends, family members, or whoever is in your target market to see what they think about your business name. Or you can go to Etsy Teams, a vibrant Etsy community, to consult and get helpful support from those who are also using Etsy.
---
Best Etsy Shop Names Examples
Still in two minds about the best Etsy shop name ideas? Here are some Etsy shops that prove the credential of the above tips and checklist which might inspire you:
Reffering to top 100 best-sellers on Etsy, CaitlynMinimalist currently ranks first in the United States. As you can see, all of the product images show delicate and unfussy vibe, which embraces minimalism. Both the vibe and the name of this shop deliver this Etsy store's overall look. Moreover, this name also allows the owner to expand her product range thanks to broad name.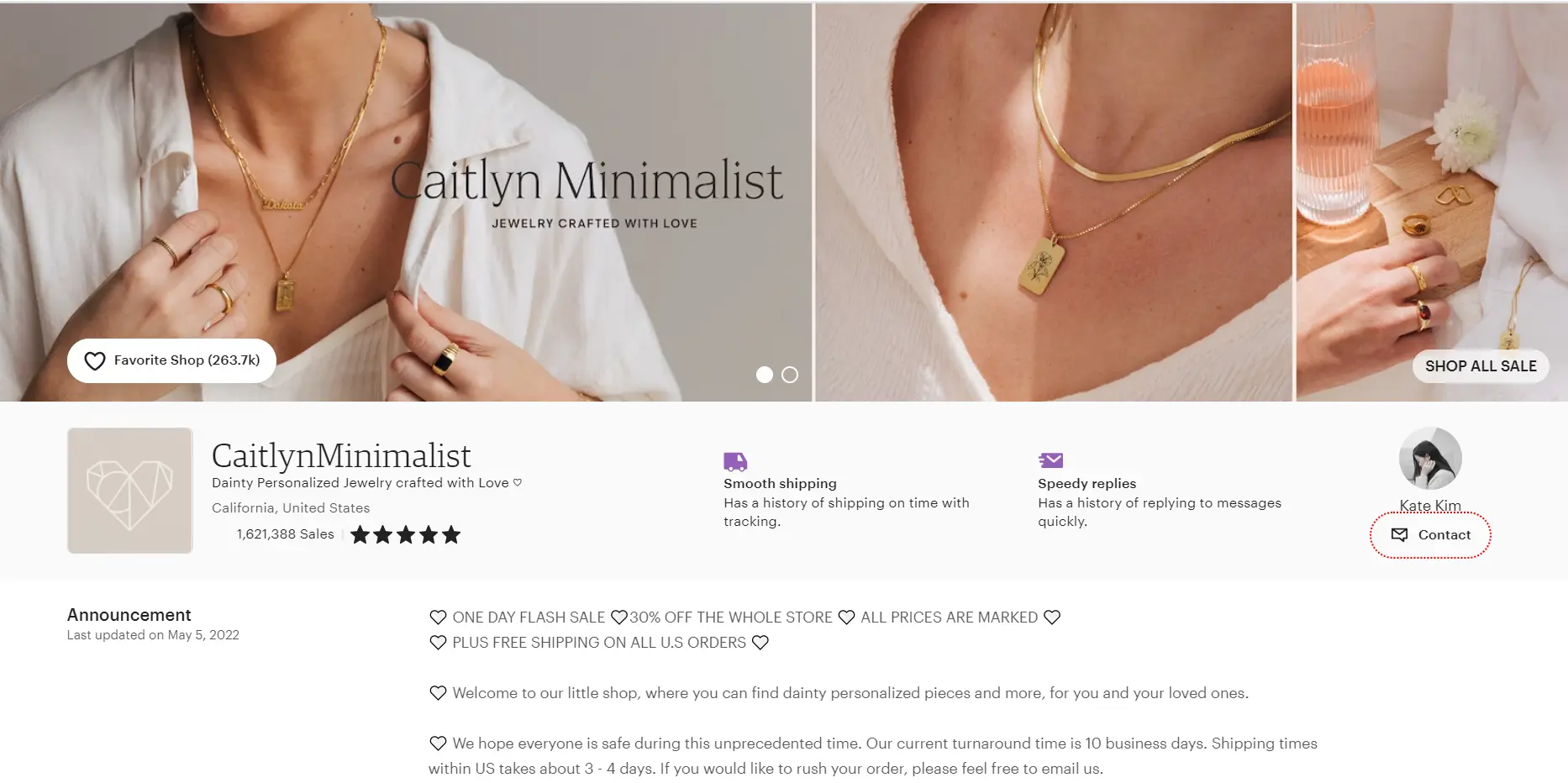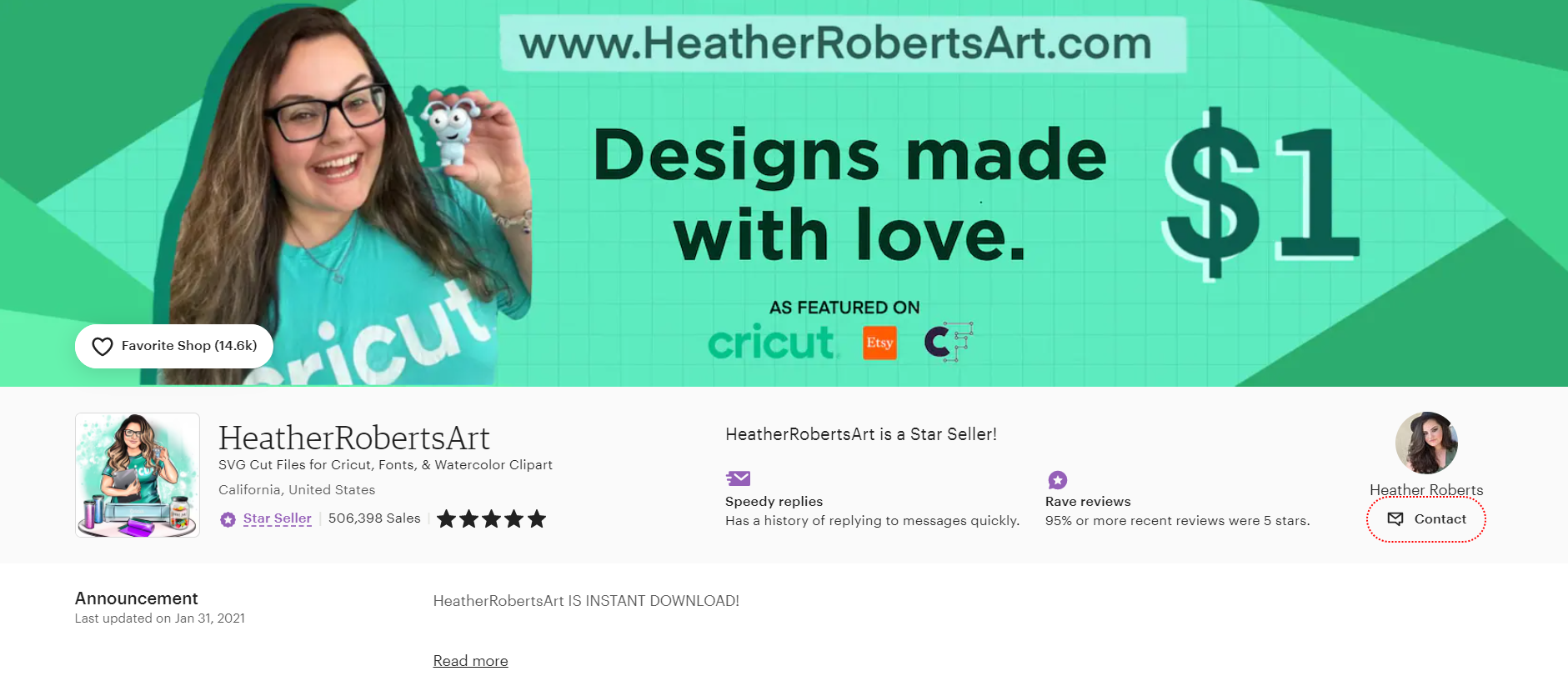 Art is among the most profitable digital products to sell online , so no surprise that art shops are top best-sellers on Etsy. One store we want to mention here is HeatherRobertsArt. Their store name shows who they are and what they sell as well. Thanks to their great technique for SEO which is filling in keywords in their shop's tagline and description, this shop can easily be found when you look on Etsy shop search.
Jewelry has always been one of the best selling items on Etsy so far.  So, once again, another jewelry shop have the name on the top list. GoldHillJewelry is another example of great name which straightforwardly tells the shoppers what the brand is selling. The name clarifies the product category that the merchant is marketing: gold jewelry accessories.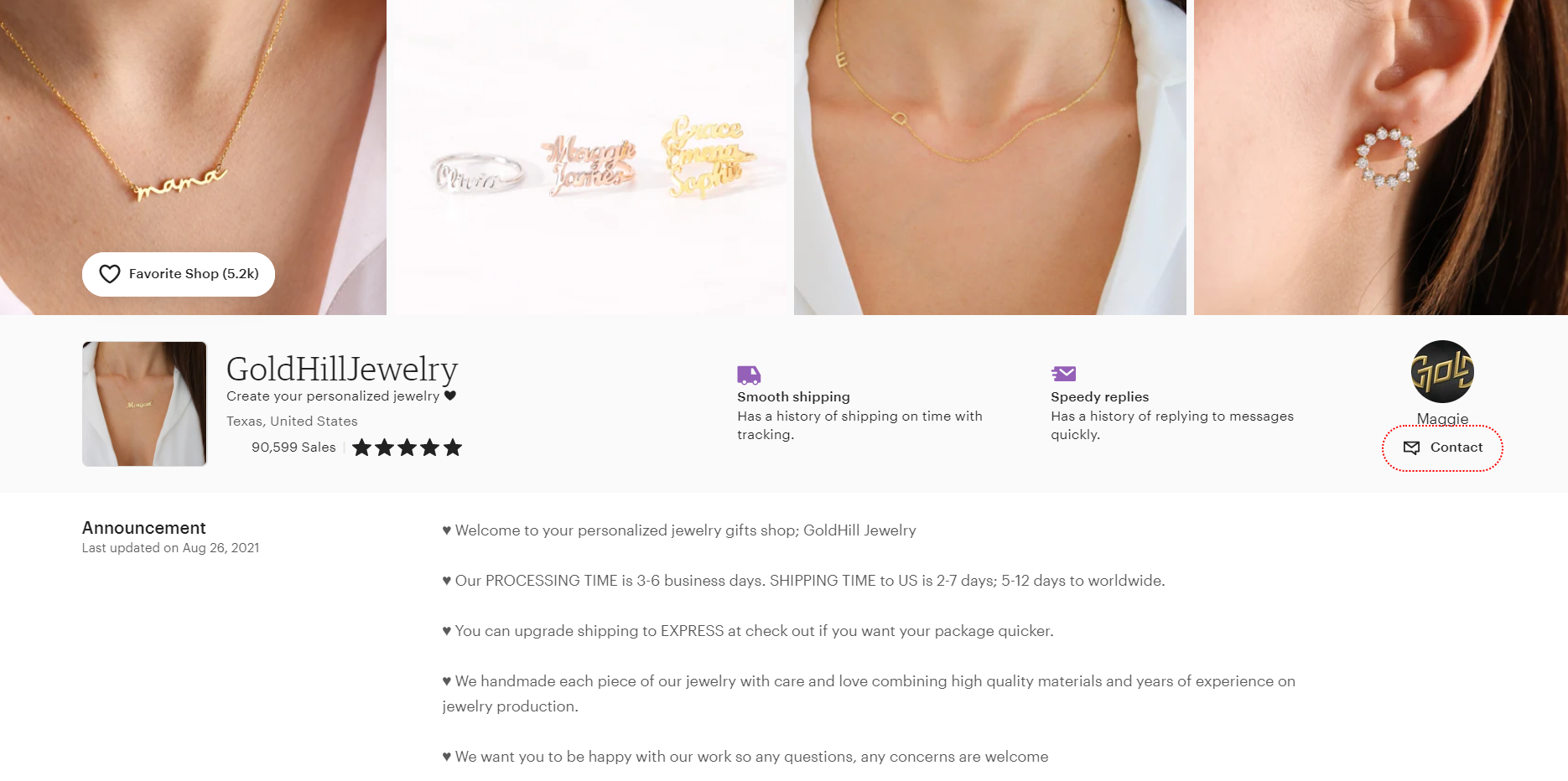 The name says it all! When buying products in this store, customers can put their name on their products. This also reflects their business. With this name, PersonalizationMall sellers can also add more product lines without worrying that they might impact the essence of their business. PersonalizationMall is descriptive, future-proof, and direct.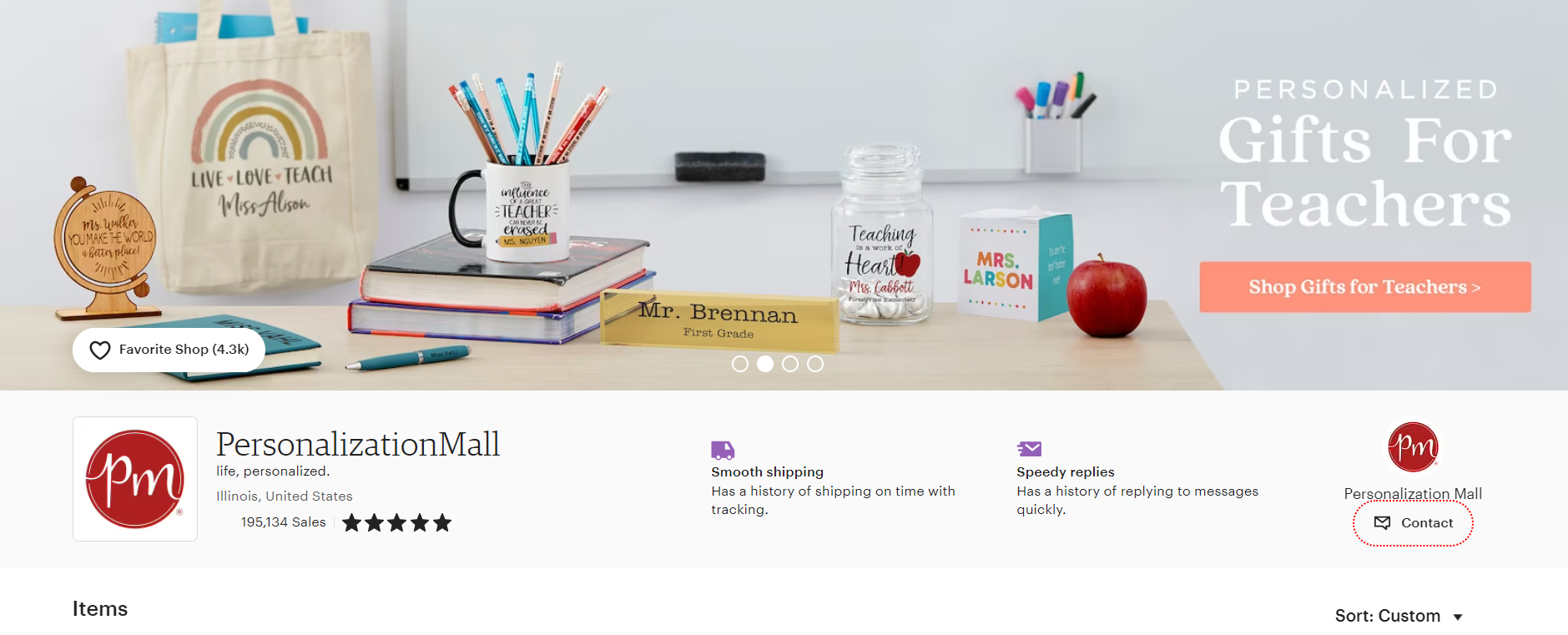 WoodByStu tells the buyer right away what they are selling. Their products are generally made of wood, and any new wood products will not detract from the brand's essence. It's pretty easy for customers to find their Etsy shop link just by searching for "wood handmade" or "wood home decor."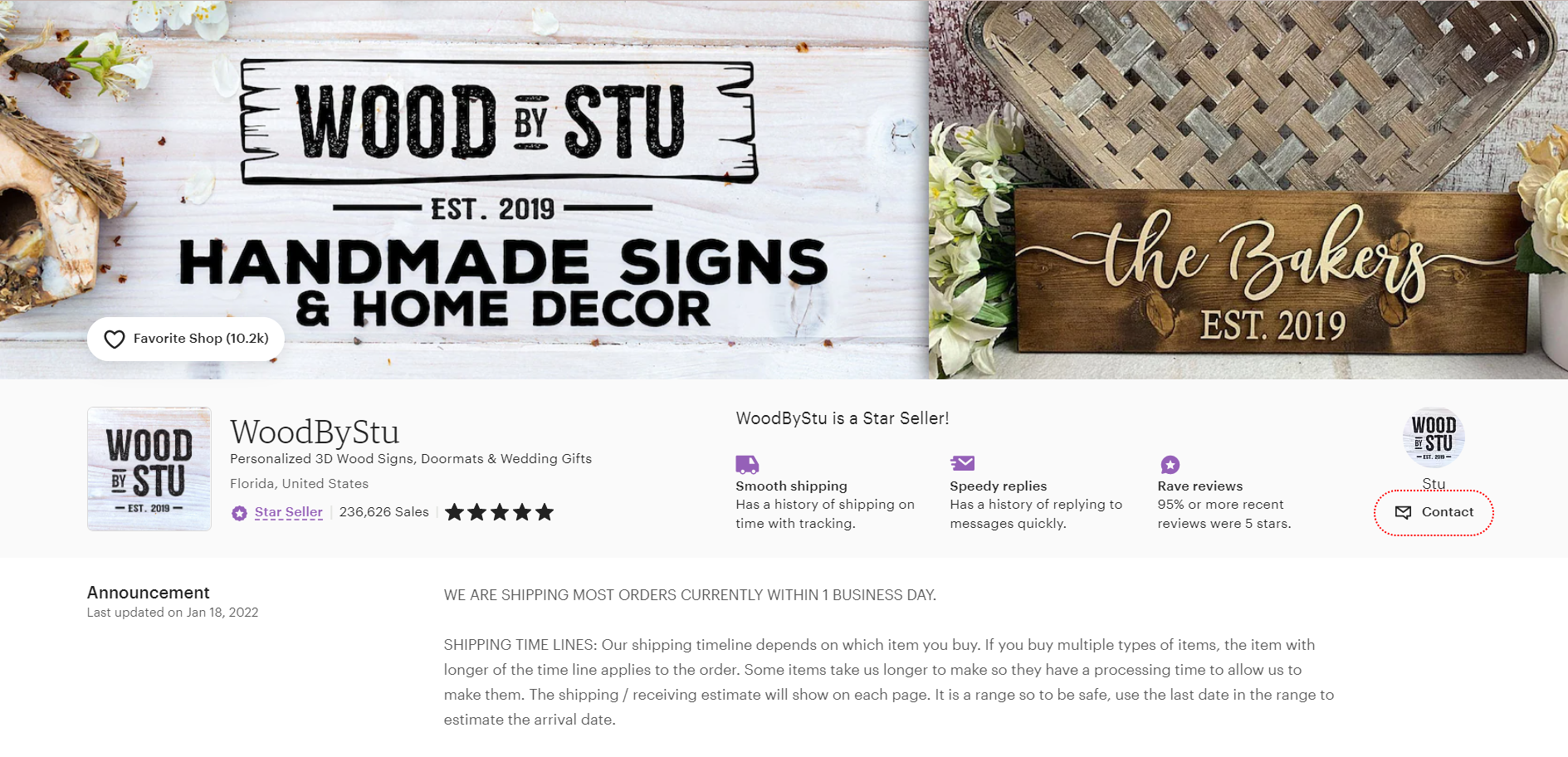 ---
What Happens When You Change Your Etsy Shop Name?
After being able to answer how to change Etsy shop name, sellers may wonder what would happen after that.
To find an Etsy shop, you can browse either http://www.etsy.com/shop/shopname or https://shopname.etsy.com. So, when you change the name shop, it will promptly change your Etsy shop URL. It's crucial especially when you have backlinks heading to your site.
Don't expect your customers to receive an automatic notification from Etsy about your changes. In fact, you must notify them yourself, or customers may get confused and think that your shop has closed down. You can announce your name's modification on your social media channels or through emails.
---
How Many Times Can You Change Your Shop Name on Etsy?
If your shop hasn't opened yet, you can change your shop name many times. However, you can only change store name, information, and appearance up to five times after it goes live.
But if you still want to change it after the fifth time, submit a request to Etsy support. Once they approve your request, you can change your store name again.
Keep in mind that if you have used the shop name once, neither you nor other sellers can reuse it. This is because Etsy will prohibit the used name and make it no longer available to anyone. Ensure you grasp how to change Etsy shop name and crucial rules not to waste your time and resources on nonessential tasks.
---
How to Change Etsy Shop Name – FAQs
#1. How do I change my Etsy shop name on mobile?
You can't change your Etsy shop name on your phone. However, you can change your username on mobile devices.
#2. Can I close my Etsy shop and start over with the same name?
No, you can't. You cannot reuse your name to open another store when you close your Etsy shop. You'll have to think of something new. But should you insist on using the prior name, try to add numbers or letters on the end or post your old shop name in About me.
#3. Why can't I change my shop name in my shop?
It's how Etsy works. Hence, it would be best to make most adjustments via Shop Manager, which can be easily accessible via your storefront. So, think of this tool when you want to make any adjustments!
---
That's a Wrap!
Renaming your Etsy shop name is a critical factor contributing to business growth and perception. Hopefully, after reading this article, you can answer the question "How to change Etsy shop name" and have a prudent decision when choosing a name for your store. Don't expect your business to achieve great results just by changing a name. To boost your business performance, you need Etsy marketing strategies, tips and tricks to stand out, selling tactics, and much more. This is a backbreaking but exciting journey. Keep an open mind and trust the process!
Suppose you want to increase your sales even more on Etsy, you can integrate Etsy with other global marketplaces or eCommerce platforms with LitCommerce – a simple and affordable multi-channel selling tool. Or simply send us a note if you need any further information, our support staff is always here to assist.
Join our Facebook community to get more helpful eCommerce tips and news!
You might also be interested in reading: