The primary objective of every firm is to raise brand recognition and enhance ROI. Every company wishes to improve its relationship with its consumers and turn them into leads. Ads on social media sites such as Facebook and Instagram are only one of the numerous methods to efficiently contact your consumers. Additionally, you can create an appealing Instagram feed aesthetic to retain all customers gained via ads.
With billions of people on Facebook, this is an excellent chance for you to successfully reach out to your potential consumers. And Facebook Carousel Ads are one form of Facebook ad that you can use to advertise your brand and bring more visitors to your website.
Let's explore the top Facebook Carousel Ads best practices to boost your sales on Facebook Shop in 2022:
---
What are Facebook Carousel Ads?
Interactive material is preferred by users over traditional content types. It's true! Facebook Carousel Ads are an interactive and engaging type of advertising that allows you to display up to 10 pictures and videos at the same time. You may also add call-to-action links to them.
Furthermore, you may include information about your product or service inside the photos, videos, or tales of your ad. It is, without a doubt, an excellent method of reaching out to potential consumers and converting them into leads.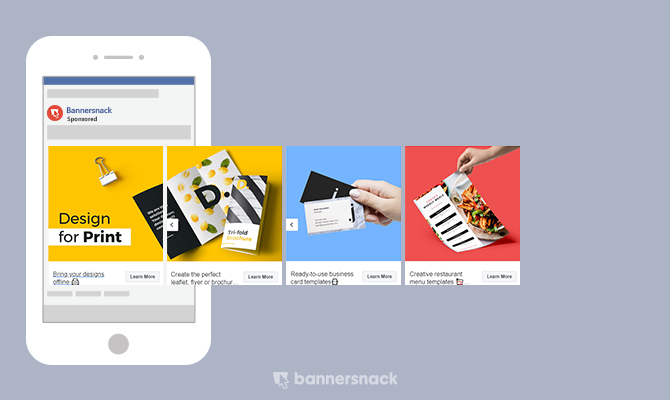 ---
The Specifications of Carousel Ads Design
There are a variety of requirements you should remember when designing your carousel ad. Here are the details of some of the Facebook carousel size requirements and other guidelines to use when you create Facebook ads.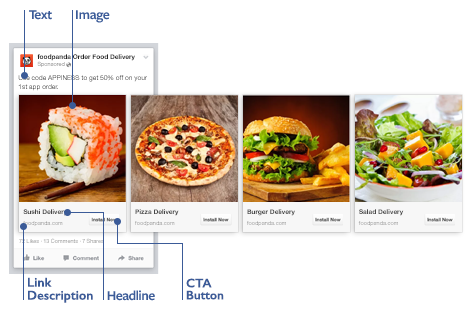 The number of Carousel Cards:
At least 2 maximum 10 aspect ratio 1:1 (square) (recommended)
Resolution: 1.080×1.080 Pixels (recommended)
Image type: .jpg and .png
Video length max: 240 mins (15 seconds are suggested)
Format of video file: GIF, MOV, or MP4 (recommended)
Maximum video file size: 4GB
Text: 40 characters
Headline: 125 characters
Link description: 25 characters.
If you're not so good at design, or you just don't want to waste time with it, you can choose an online Facebook Ad creator for a better result.
Multi-selling Made Easy
Try out LitCommerce – The Multichannel Selling Tool to list products on marketplaces and integrate Facebook store with other selling channels.
---
5 Different Strategies to Use Facebook Carousel Ads: Best Practice for Branding
Carousel Ads may be highly successful in promoting your business. It may be used to market your products or services in a variety of ways. Showcase highlights of your many items among cards, present particular facts about one product or make a tale about it.
If you need some inspiration, you can use the best Facebook ads reporting tools to see the performance of your ads. You can experiment with similar ideas for your ads too. Simply use it correctly to get the benefits of carousel Ads.
Highlight several aspects of a single product or service: Display several angles and characteristics of a product to help educate buyers about your goods.
Display various items with cards that connect to their respective landing pages: You may show many items, each with a link to its own landing page. Allow consumers to select from a variety of options to increase their CTR.
Show various items with cards that point to the landing page: There are many options to showcase your items on each card with links to their landing page. Offer your customers a variety of options to select from and increase your click-through rates.
Show a carousel card tour on how to utilize the product: Make a step-by-step tutorial for using your product. Alternatively, utilize each card with a graphic to demonstrate how your product or service works.
Tell a tale about your company or brand: Every human being may identify with a story. They are an efficient method to interact with your audience. Create a tale centered on your business or product and share it with your audience using carousel cards to raise brand recognition and enhance ROI.
---
6 Facebook Carousel Ads Best Practices
The following are some of the greatest Facebook ad best practices that you may utilize to your advantage. Follow these steps to obtain a faster and higher conversion rate with your carousel ad:
#1. The first image should be UNIQUE and CREATIVE enough to attract the attention of viewers
With loads of ads available on Facebook, it's very important to be unique to grab the attention of the customer and stop them from scrolling on your ad post. In this way, customers will swipe through the cards and would want to know more about what's ahead. So what should the image feature? Well to captivate your viewers using Facebook carousel ads, remember that pictures with people in them generate the most engagement. This is a handy thing to know if you're looking to boost conversions.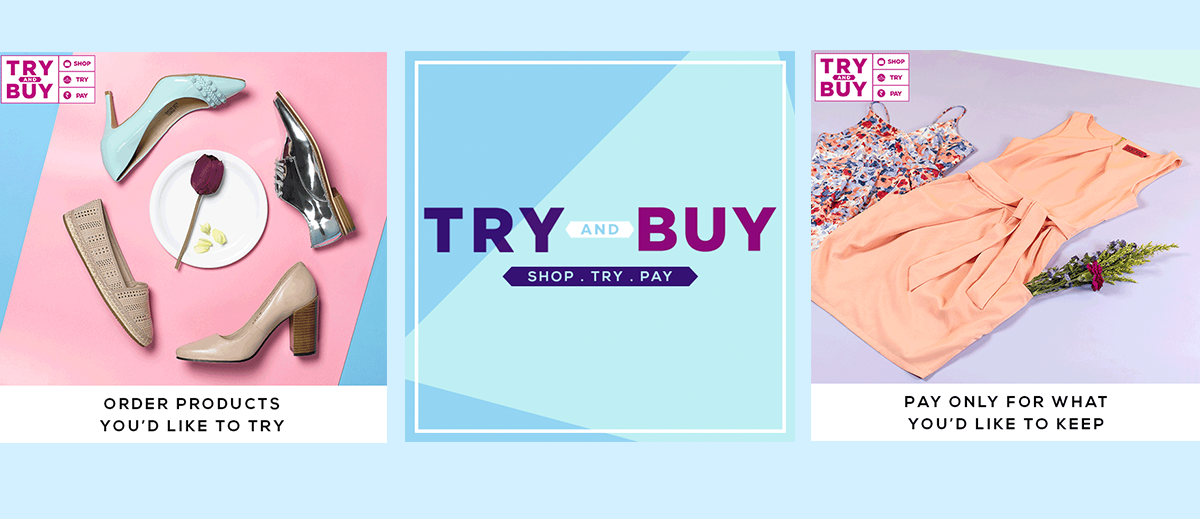 #2. Make use of all the components that are available
Images and videos are two of the most crucial components of any carousel advertisement. You cannot, however, disregard the other components. The title, major text, description, and CTA buttons are all key components of carousel advertising. They provide context and persuade consumers to click on the advertisement.
#3. Utilize coherent and engaging images and videos
Ensure that all of the photos you use inside a single card appear comparable and are cohesive. To make the ad appear more consistent, use comparable themes for the pictures or videos.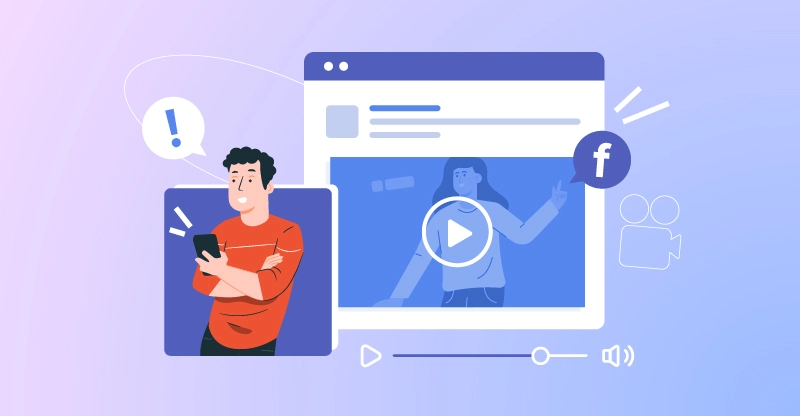 #4. Click the "highlight your CTA" button
The ultimate objective of every advertisement is to reach customers and turn them into prospects. You may do so by including a call to action in each of your photos or videos. You can also include multiple links in a single carousel ad. In a single carousel card, for example, you may include a link to the shirt with a shirt image and a link to the pants with a trousers image.
#5. Be sure to adhere to the instructions and specifications
If you want your ad to be effective, you must adhere to all of the design standards as well as the ad copy rules. (They were previously stated earlier in the post.)
#6. Utilize the template
If you want to save time and effort while generating carousel advertisements, you may need to use the templates that are accessible. There are several sites accessible from which you may obtain a large number of customized templates. Choose the one that is most convenient for you.
Facebook Carousel Ads Best Practices: FAQs
Are Facebook carousel ads effective?

The short answer is YES. Carousel ads help increase sales effectively. According to some studies, it brought more than 10 times traffic in just 3 months by optimizing multiple images at the same time.

How many images are best for carousel ads?

10 is the maximum number of images that should be placed in a carousel ad, as well as videos. Each of its should have an external link. But you should start with 3-5 images to optimize the best image content and give really useful information for your customers.

What should Facebook carousel ads size be?

Here are the factors that you need to keep in mind to design your images to meet Facebook's standards:

At least 2 maximum 10 aspects ratio 1:1 (square) (recommended)
Resolution: 1.080×1.080 Pixels (recommended)
Image type: .jpg and .png
Video length max: 240 mins (15 seconds are suggested)
Format of video file: GIF, MOV, or MP4 (recommended)
Maximum video file size: 4GB
Text: 40 characters
Headline: 125 characters
Link description: 25 characters.

How much do Facebook carousel ads cost?

Generally, the cost per click of Facebook ads ranges from $0.50 to $2.00 per click. However, to be effective, you also need to consider other factors to adjust and control costs such as targeted customers, competitors, and location,…
---
Facebook Carousel Ads Best Practices – In a Nutshell
As previously said, there are several advertisements on every social networking platform. It becomes quite difficult to make yours stand out and persuade your target demographic to read your ad.
To guarantee that occurs, make your ad intriguing enough to catch the user's attention. Use unique business images or tell intriguing stories using the carousel; the final objective must be to get the viewers to pause and take action on your article.
And, if you're searching for a solution to increase shop management productivity, a multichannel selling platform like LitCommerce can be quite beneficial. LitCommerce can help you simplify your management system so you can easily monitor everything.
Please contact us if you require any further information. We are always willing to assist.
You can also join our community to get more fascinating eCommerce news and advice.