Wix eBay Integration Guideline
In case you're an eCommerce seller seeking to expand your reach and simplify your operations, utilizing our LitCommerce Wix eBay integration is a smart and effective solution.
By using our tool, you can easily sell on eBay with Wix store as well as sync Wix and eBay within a single click. Let's take a look at how to integrate Wix with eBay in 4 primary steps:
1. Connect Wix and eBay
2. List products on eBay
3. Sync Wix and eBay
4. Manage eBay orders on Wix
Let's get started!
Step 1: Connect Wix with eBay
To begin, visit litcommerce.com/login and create a new LitCommerce account. You can also log in using your existing Facebook or Google account.


Once logged in, select Wix as your main store. It's important to note that you should have already set up your Wix store before proceeding with the integration. In the "Setup First Channel" section, click on the Connect button next to Wix. Provide the URL of your Wix store. Next, select eBay as an additional sales channel.
Choose a unique nickname for your eBay channel and select the region where you want your store to be located. Finally, click "
Connect Your Account
" to establish the integration between Wix and eBay using LitCommerce.
Step 2: Import Products from Wix to eBay (and vice versa)
Once Wix and eBay are successfully connected, LitCommerce will automatically import all your Wix products to the LitCommerce dashboard. This saves you valuable time and effort in manually transferring product information.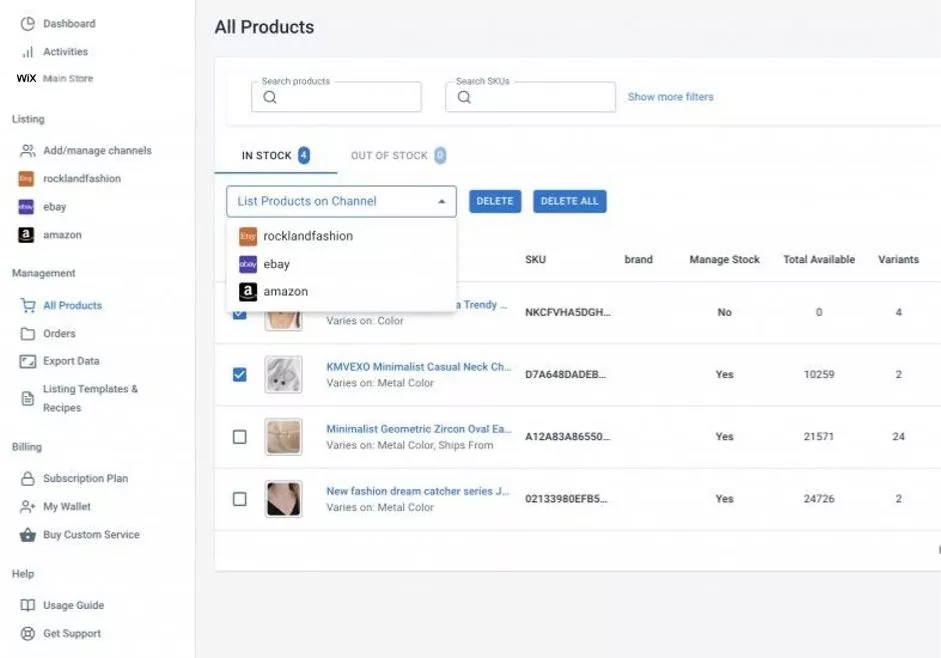 To list products on eBay, navigate to the LitCommerce dashboard and select eBay from the "List products on the channel" dropdown menu. You can then choose the specific products you want to list on eBay by selecting them and clicking the "List products on a channel" option. LitCommerce will create draft listings for you on eBay, allowing you to customize and optimize them according to eBay's requirements and guidelines.
You can edit these listings individually using the Single edit mode or make bulk changes using the Multi-edit mode. It's worth noting that LitCommerce also allows you to import existing eBay listings to your Wix store if desired.
Step 3: Enable Wix-eBay Sync
One of the key advantages of using LitCommerce is the ability to synchronize inventory, pricing, and orders between your Wix store and eBay. To enable synchronization, go to the LitCommerce main dashboard and select the Wix channel. From there, click on "Channel Settings" located at the top right corner of the interface.


You will find different sections for Inventory, Pricing, and Order settings. Enable the sync options for each section by toggling the corresponding switches.
With inventory sync, any changes made to product quantities in your Wix store will automatically reflect on eBay, ensuring accurate stock management across both platforms.
Pricing sync allows you to customize how prices are displayed on your eBay store, including the option for currency conversion. You can set specific rules and adjustments to ensure consistent pricing across channels.
Finally, order sync enables you to manage and fulfill orders from both Wix and eBay in one centralized location. By activating order sync, you can seamlessly process orders and keep track of their status, regardless of the sales channel they originated from.
Step 4: Manage eBay Orders
Congratulations on successfully integrating Wix with eBay using LitCommerce! Now, instead of toggling between different platforms and manually processing each order, you can streamline your order management by fulfilling orders from a single channel.
LitCommerce automatically updates order details on your Wix dashboard, allowing you to monitor and manage them in one place conveniently. To manage eBay orders, navigate to the "Listing" section on the left sidebar menu of the LitCommerce dashboard and select your eBay sales channel. Click on the "Channel Settings" option at the top right corner of the interface and scroll down to the bottom.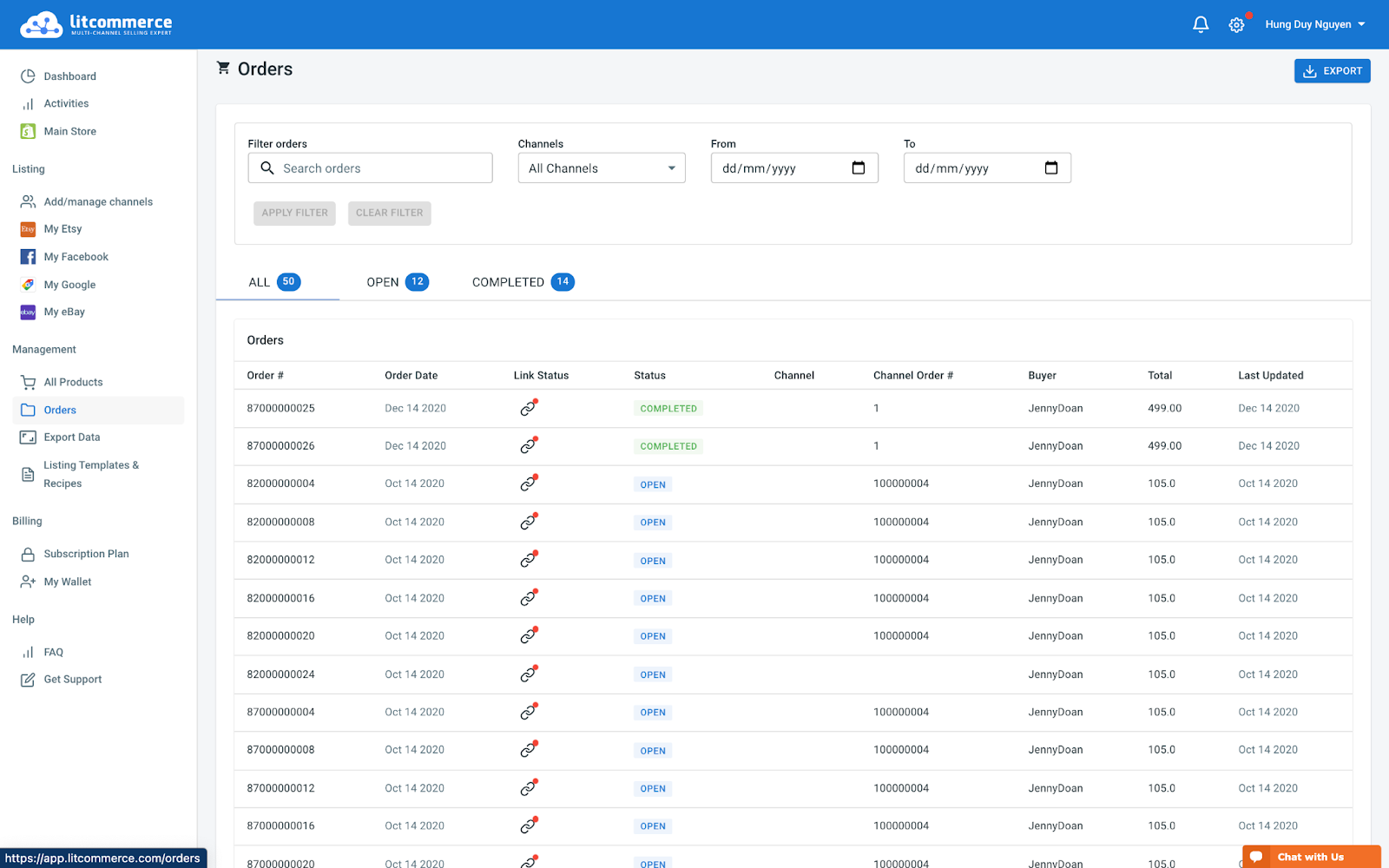 You will find a button labeled "Import Orders to Main Store." By clicking this button, you can import eBay orders to your Wix store's dashboard.
This feature simplifies the order fulfillment process and enables you to provide a seamless experience to your customers. In addition to streamlining your order fulfillment process, you can take it a step further by creating your own payment system. By developing a custom payment system, you can offer a personalized and frictionless checkout experience for your customers. This can be done by integrating a payment gateway of your choice with your Wix store, allowing for a smooth and secure transaction process.
By following these detailed steps, you can effortlessly integrate Wix with eBay using LitCommerce's multichannel listing tool. This integration simplifies your selling experience, saves you time, and expands your reach by enabling you to sell on multiple channels simultaneously. Embrace the power of multichannel integration with LitCommerce and elevate your online selling game.