Squarespace Google Shopping Integration Guideline
LitCommerce offers a seamless solution for sellers looking to streamline their selling process across multiple channels, including Squarespace and Google Shopping. Integrating Squarespace with Google Shopping is made easy with LitCommerce, and here's a concise guide on how to do it in 4 simple steps:
1. Connect Squarespace and Google Shopping
2. List products on Google Shopping
3. Sync Squarespace and Google Shopping
4. Manage Google Shopping orders on Squarespace
For a comprehensive guide on integrating Squarespace with Google Shopping using LitCommerce, visit our website.
Step 1: Connect Squarespace with Google Shopping
Visit litcommerce.com/login and create or log in to your LitCommerce account. Select Squarespace as your Main Store and enter the URL of your Squarespace store.


Choose Google Shopping as an additional sales channel and assign a nickname. Select the desired region for your store. Click "Connect Your Account" to establish the connection between Squarespace and Google Shopping using LitCommerce.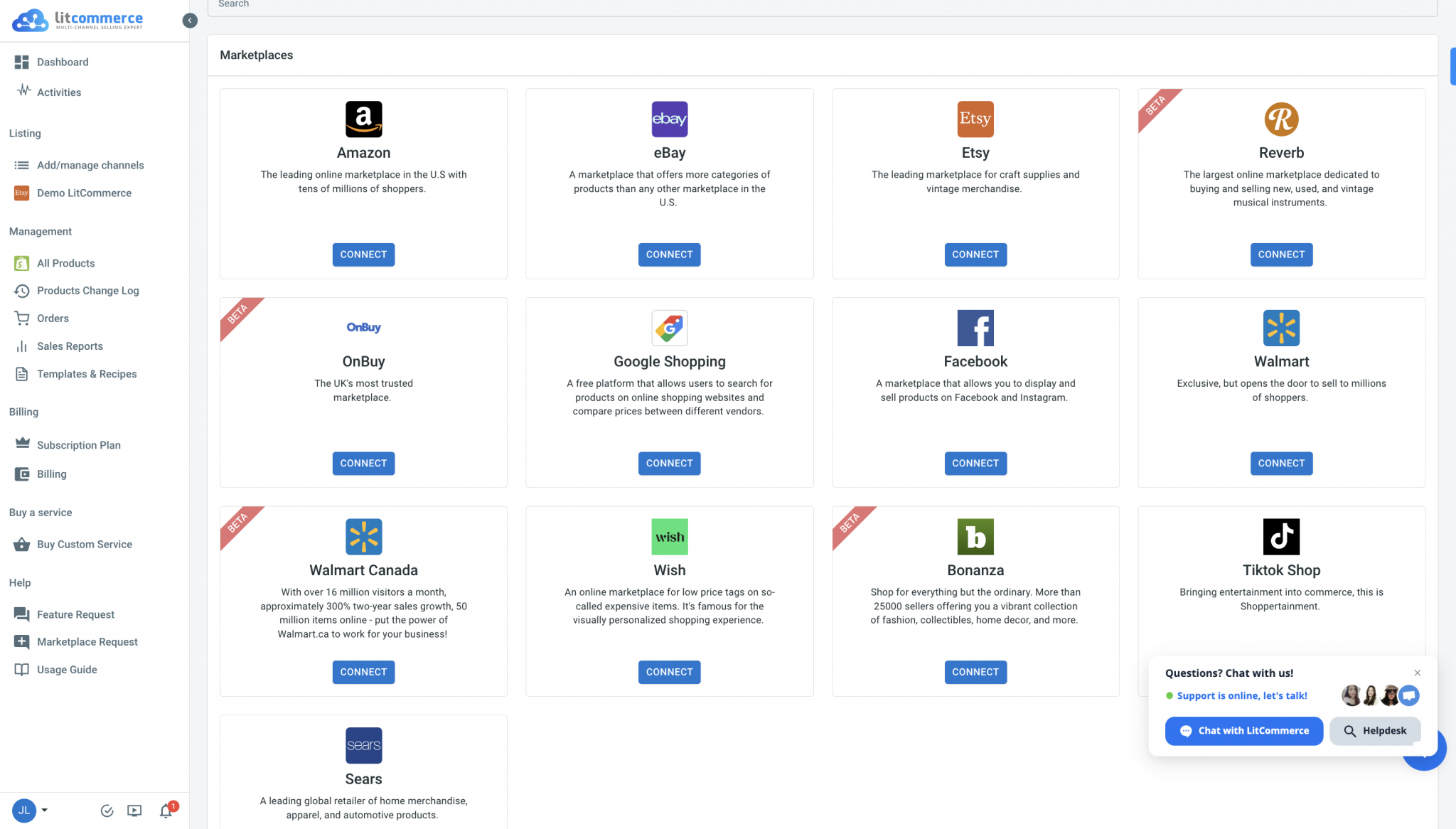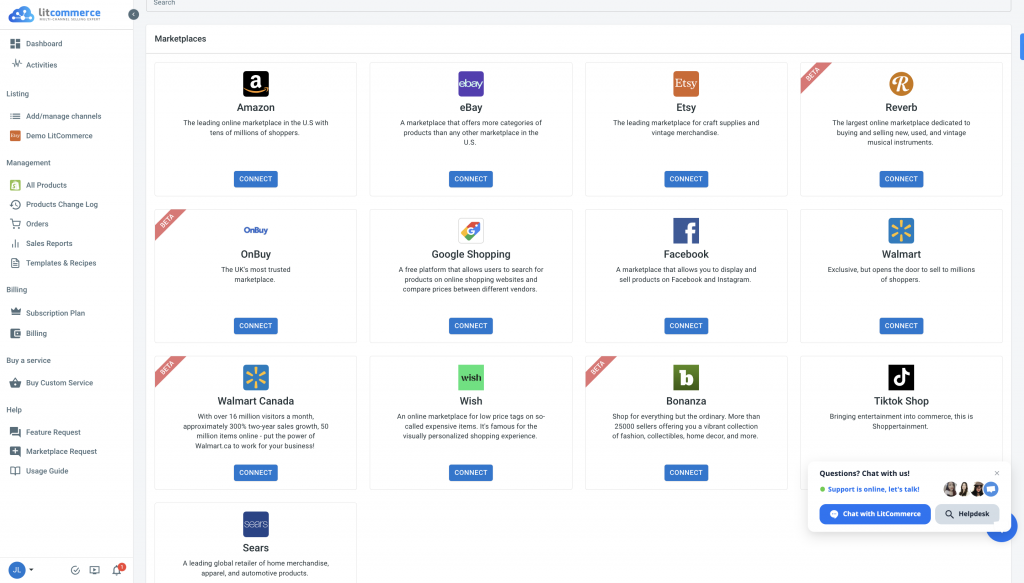 Step 2: List Squarespace products on Google Shopping
Once connected, LitCommerce will import all your Squarespace products automatically. In LitCommerce, choose Google Shopping from the "List products on the channel" dropdown menu.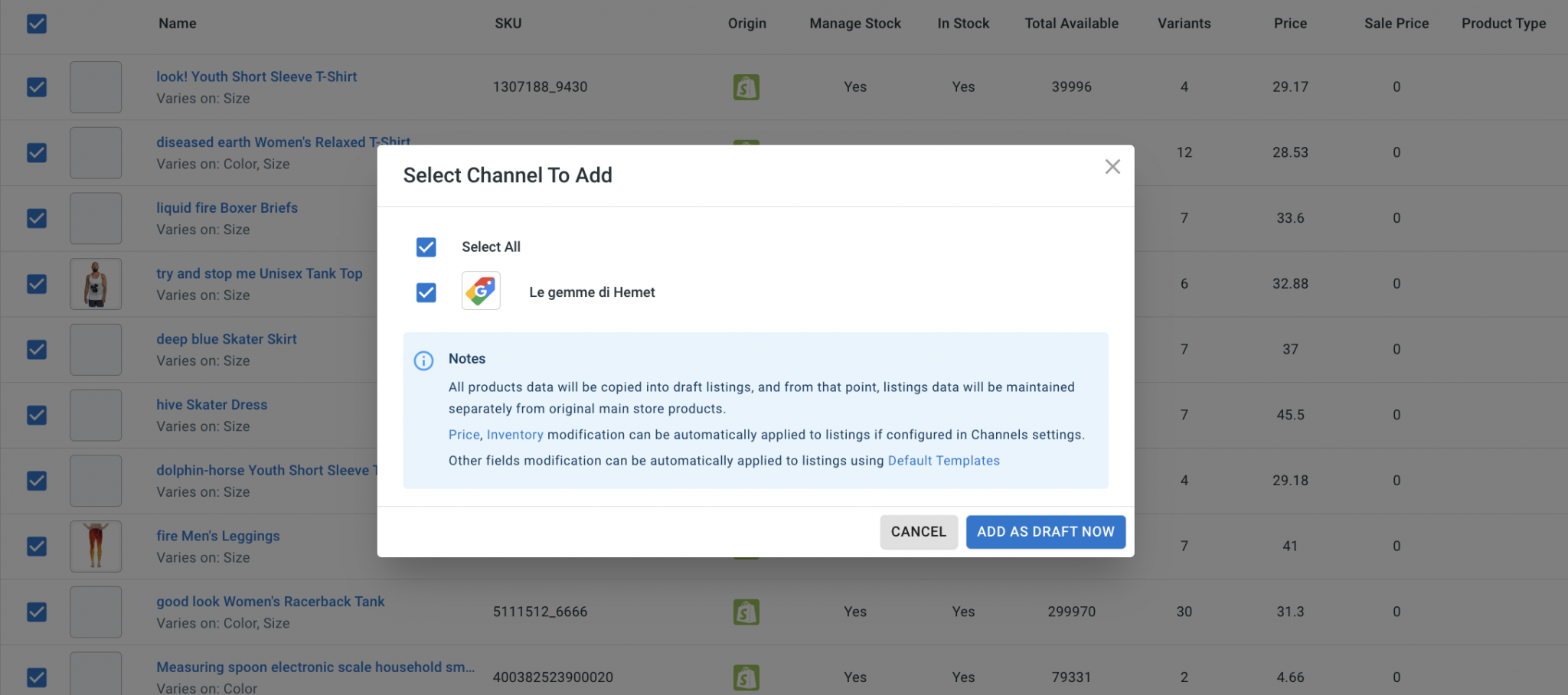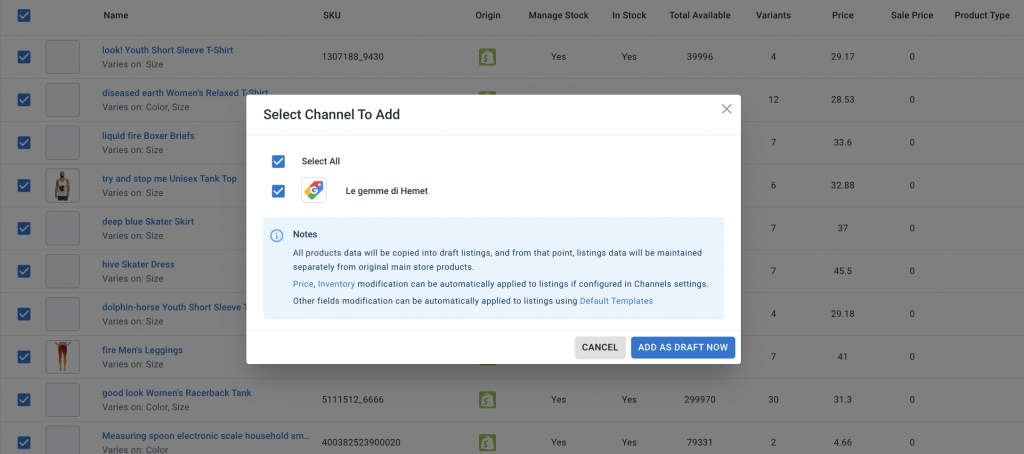 Select the products you want to list on Google Shopping by checking the checkboxes. Customize your listings on the draft listings page according to Google Shopping's requirements. Include accurate information, compelling descriptions, and high-quality images. You can use Single or Multi-edit mode in LitCommerce for efficient editing.
Step 3: Enable Squarespace-Google Shopping sync
Connecting Squarespace to Google Shopping with LitCommerce also allows you to synchronize prices and inventory quantities. To get started, go to Squarespace on your main dashboard and select Channel Settings at the top right corner.
You will find three sections: Pricing, Inventory, and Order. Toggle the switches next to each option to enable these features, and don't forget to click Save Settings at the bottom of the page to save your changes.
In addition to Squarespace Google Shopping integration, LitCommerce supports other synchronization solutions for various sales channels.
Pricing synchronization:
With pricing sync, all pricing updates from your Squarespace store will be reflected on Google Shopping. You can create your own rules to determine the prices displayed on your Google Shopping store during the integration. Increase or decrease the prices by a fixed amount or percentage, and the rule will apply to all Google Shopping listings automatically.

Inventory synchronization:
LitCommerce allows you to establish inventory regulations for the quantities displayed on Google Shopping in relation to your Squarespace store. You can choose to show minimum and maximum amounts on your Google Shopping store as well.

If you have enabled inventory sync for Squarespace Google Shopping integration, LitCommerce will promptly update any changes made in your central catalog to ensure consistency with your Squarespace listings. The inventory quantity on Google Shopping will be adjusted to match your LitCommerce account.
Please note that this feature only works when making quantity changes on Squarespace rather than on Google Shopping.
Order synchronization:
To prevent overselling, LitCommerce displays the correct product quantity on each channel as you connect Squarespace to Google Shopping. When an order is placed on any channel, the inventory numbers will decrease across all channels accordingly.

LitCommerce will collect and import new Google Shopping orders into Squarespace for you to fulfill directly from your Squarespace dashboard.
Note: You have the option to deactivate this feature if you prefer to manage orders separately on each channel.
Step 4: Manage Google Shopping orders
Efficient order management is essential for success on Google Shopping. LitCommerce simplifies the process by integrating with your Squarespace store's dashboard. In LitCommerce, go to the Listing section, select your Google Shopping sales channel, and click on "Channel Settings." Scroll down and find the button next to "Import Orders to Main Store."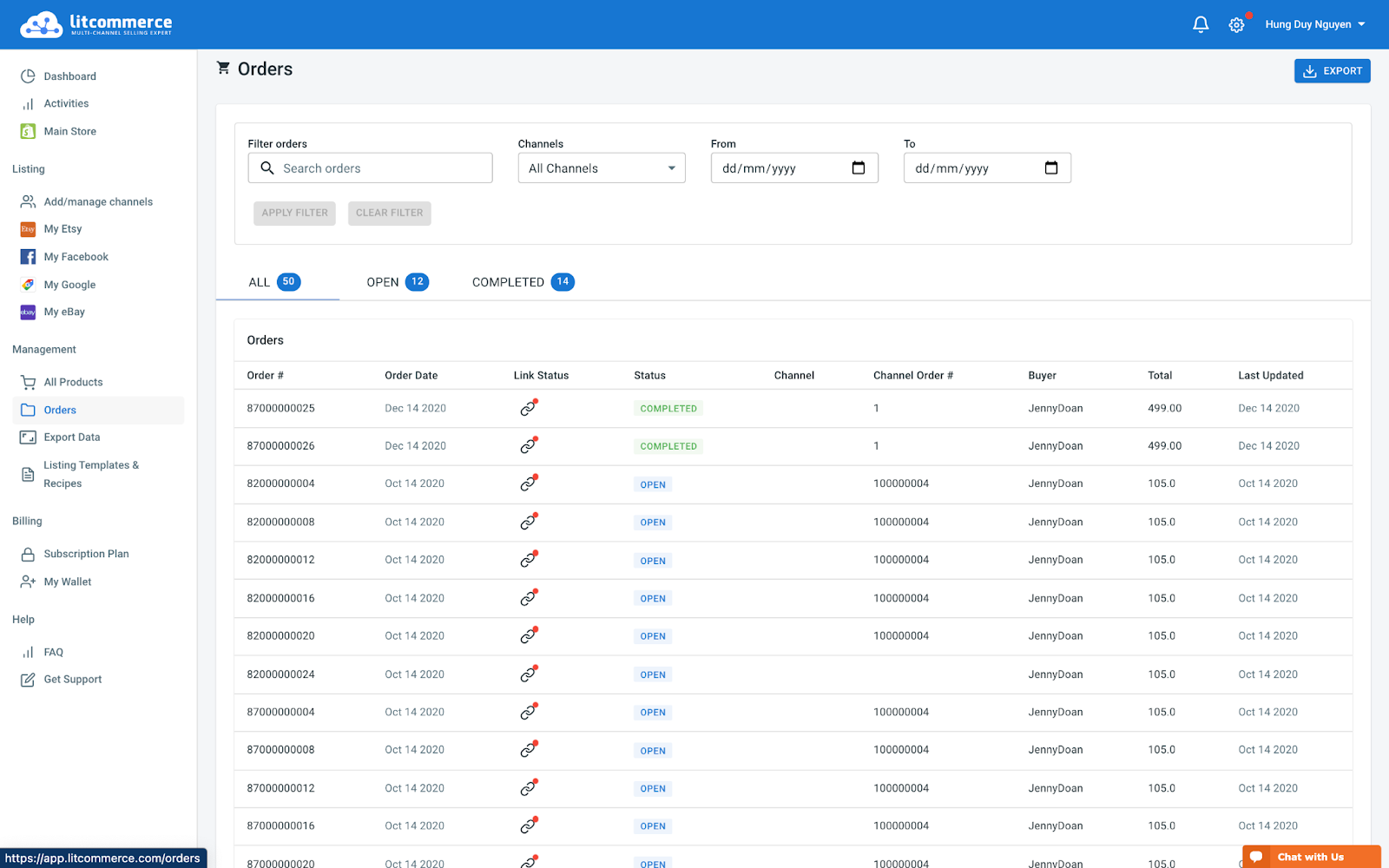 Importing orders from Google Shopping into your Squarespace dashboard allows you to review, process, and fulfill them in one place. LitCommerce provides order tracking and efficient fulfillment management through the order page, which includes tabs for All, Open, Completed, Ready to Ship, and Unlinked orders.
By following these 4 steps to integrate Squarespace with Google Shopping using LitCommerce, you can optimize your selling potential and manage your multichannel operations effectively. LitCommerce offers dedicated support throughout the integration process, ensuring a smooth experience. Start integrating Squarespace with Google Shopping today and unlock the benefits of simplified multichannel selling integration.