Opening an Etsy business is the start of a wonderful experience. As your store expands, you may take further measures to begin branding your eCommerce company. That is why Etsy provides Pattern, a means to construct your own website while remaining connected to your Etsy store.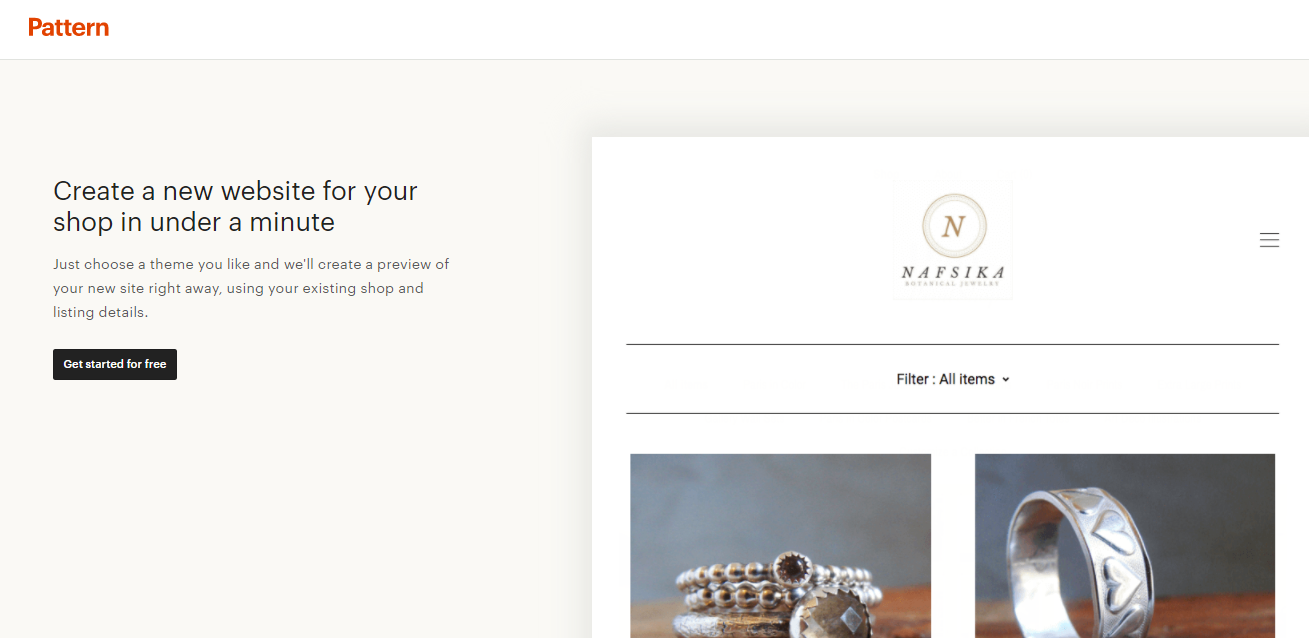 If you've reached the stage where you're thinking of utilizing Pattern, you've come to the correct spot. In this blog article, we'll look at the benefits and drawbacks of Pattern by Etsy.
Continue reading to find out more about this intriguing feature.
---
What Exactly is an Etsy Pattern?
Pattern was first made available to Etsy merchants in 2016. For the last five years, several merchants have opted to employ it as a growth strategy for their eCommerce endeavors.
Simply stated, Etsy Pattern lets you design your own eCommerce website.
As a result, while your Etsy store remains active, you can also display your things on your Pattern website. It's an excellent method to establish your brand and reputation while being closely connected to the Etsy ecosystem.
---
How Much Does Using an Etsy Pattern Cost?
Pattern will cost you $15 per month if you choose it. In addition, you'll have to pay for the custom domain name each year. If you do not wish to use a custom domain, your domain will be yourshopname.patternbyetsy.com.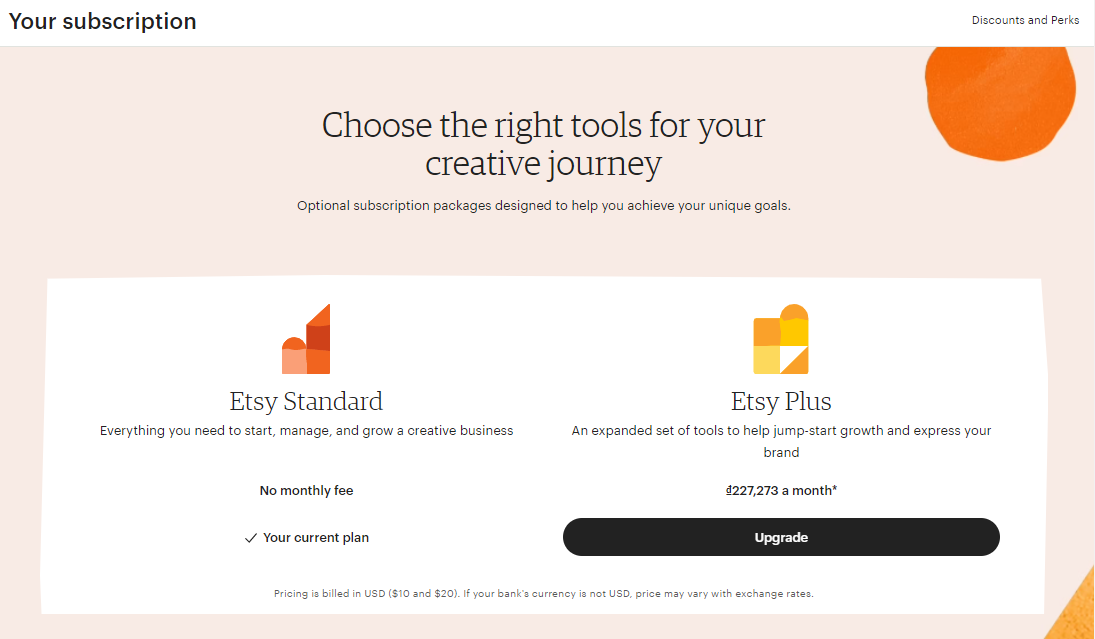 Because it does not seem professional, we recommend that you invest on a custom domain name. It's much superior if you want to establish a brand.
You may use our Etsy calculator to calculate all of the fees associated with the Etsy platform. You may then factor in the monthly charge to see if Pattern is a suitable fit for you.
---
How Does it Compare to the Competition?
Pattern by Etsy is up against a lot of competition. Platforms such as Shopify and WordPress are the most important rivals. While Pattern has a plethora of advantages, we cannot state that it outperforms the competition in every way.
Let's look at the advantages and drawbacks to see whether it's a realistic alternative for your eCommerce expansion.
What are the advantages?
This platform is quite enticing due to its many perks. Let's go through the most important ones first.
1. Inventory Control
You are given a single inventory to handle right away. Your Etsy inventory is the central location for all of your listings. You may choose which listings should be shown on your Pattern website with a few mouse clicks.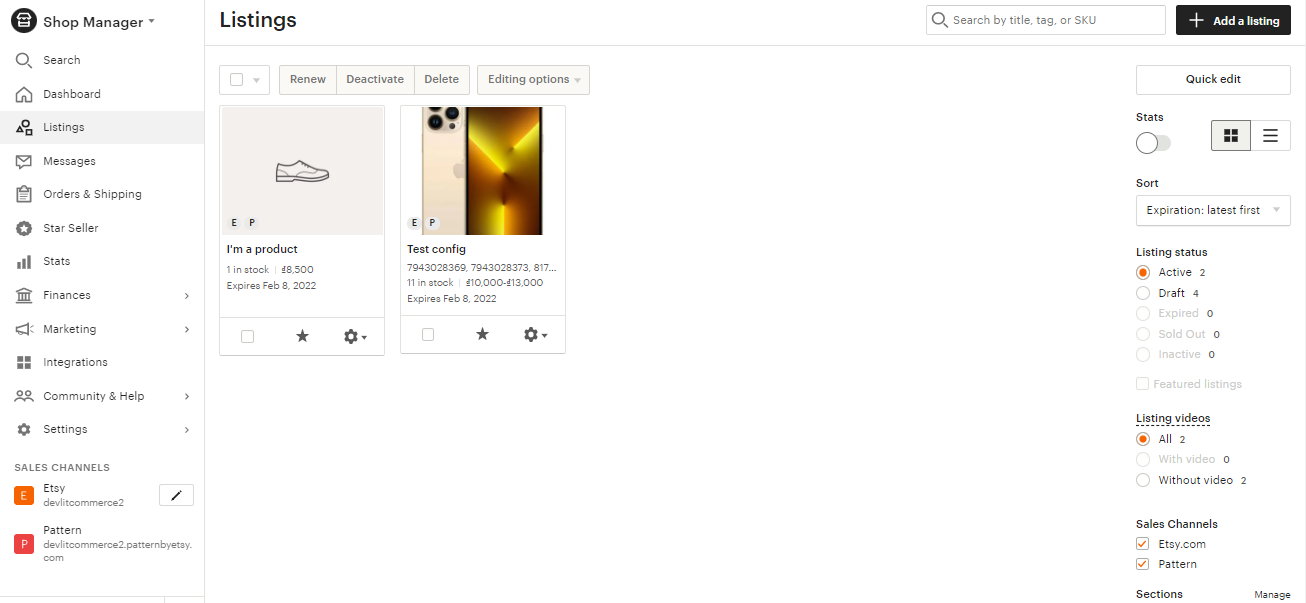 Furthermore, you may generate Pattern only listings with no $0.20 listing costs (If you list them on your Etsy shop at some point, those fees will appear).
Managing numerous inventories may be a difficult task. When you utilize Pattern, everything is kept in one location.
2. Increased Selling Options
Pattern enables you to list products that you are unable to offer on Etsy. You will be able to explore various selling possibilities and extend your product offering.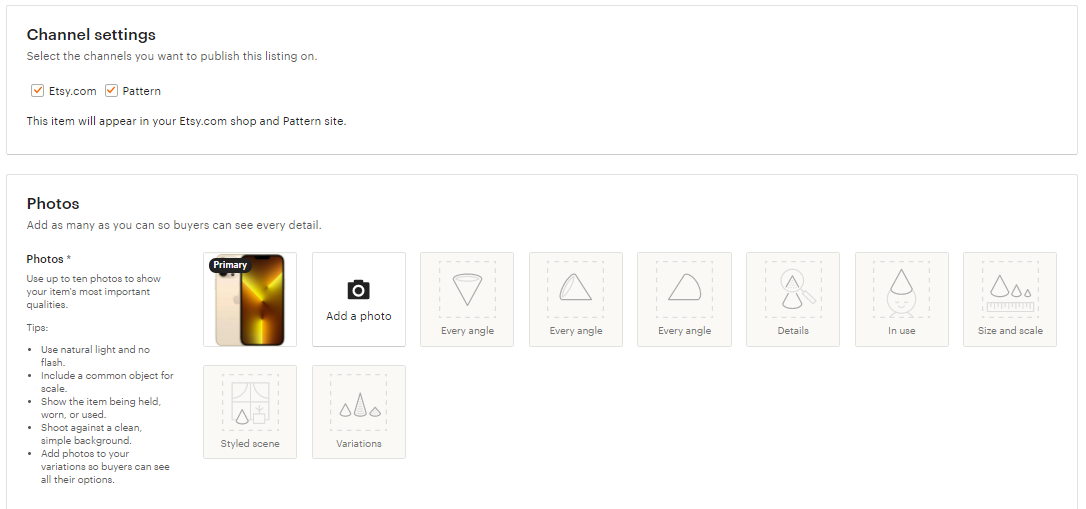 These Pattern-Only items are exempt from Etsy's handmade or vintage restrictions. However, you should avoid Prohibited goods.
3. Etsy Payment is Accepted
If you're concerned about payment choices, you'll be relieved to know that Etsy handles payments. Because Etsy Payments is available, your customers have a variety of payment alternatives.
That is an apparent advantage, but there are certain disadvantages that we shall examine later.
4. You have two stores open at the same time.
Having a separate website for your items does not imply that your Etsy business has lost its identity. You maintain the advantages of owning an Etsy business.
With your own branding choices, you're just providing another tool to reach out to new consumers. This is critical as you maintain your stability while taking new measures to expand your firm.
5. Integration with MailChimp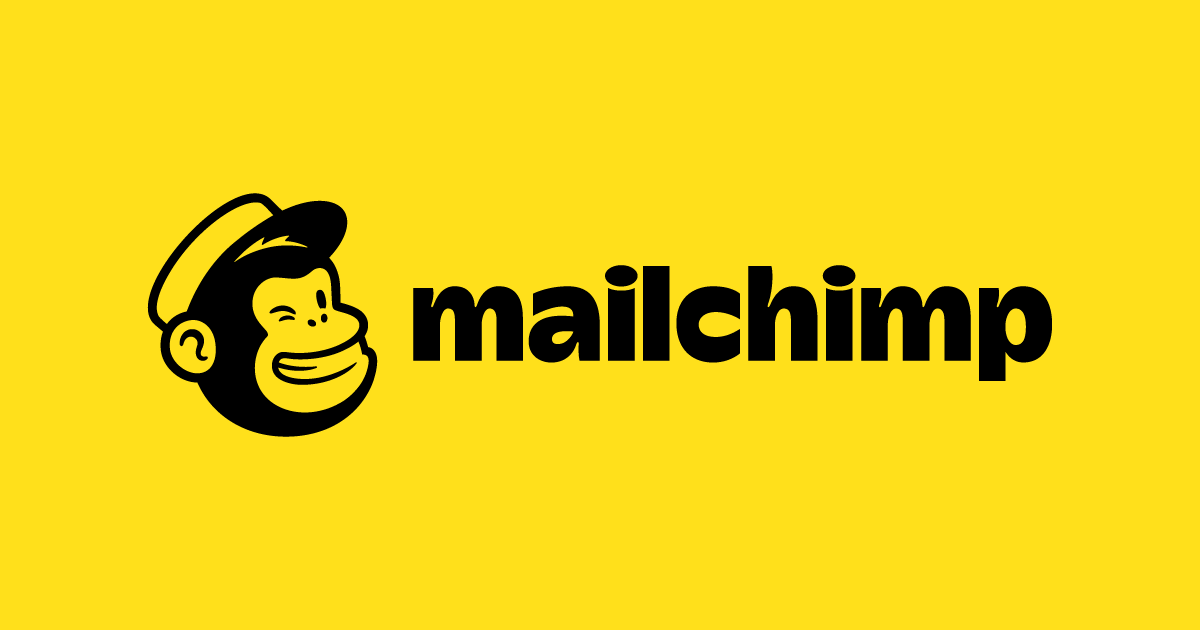 Pattern has a huge benefit in the form of MailChimp. Integrating MailChimp allows you to easily create your email list. You will be able to create a community around your business and catapult your success.
There are various advantages to having a large mailing list. For example, you may provide deals to your subscribers.
6. Integration of Advanced Analytics
When it comes to analytics, you're spreading out. While you're enjoying Etsy statistics for your Etsy store, Pattern's Google Analytics is there to help. You may quickly investigate how your audience interacts with your website, how they discover you, and much more.
These precise statistics may assist you in increasing conversion rates, which will result in increased Etsy sales numbers.
7. Extremely Simple to Use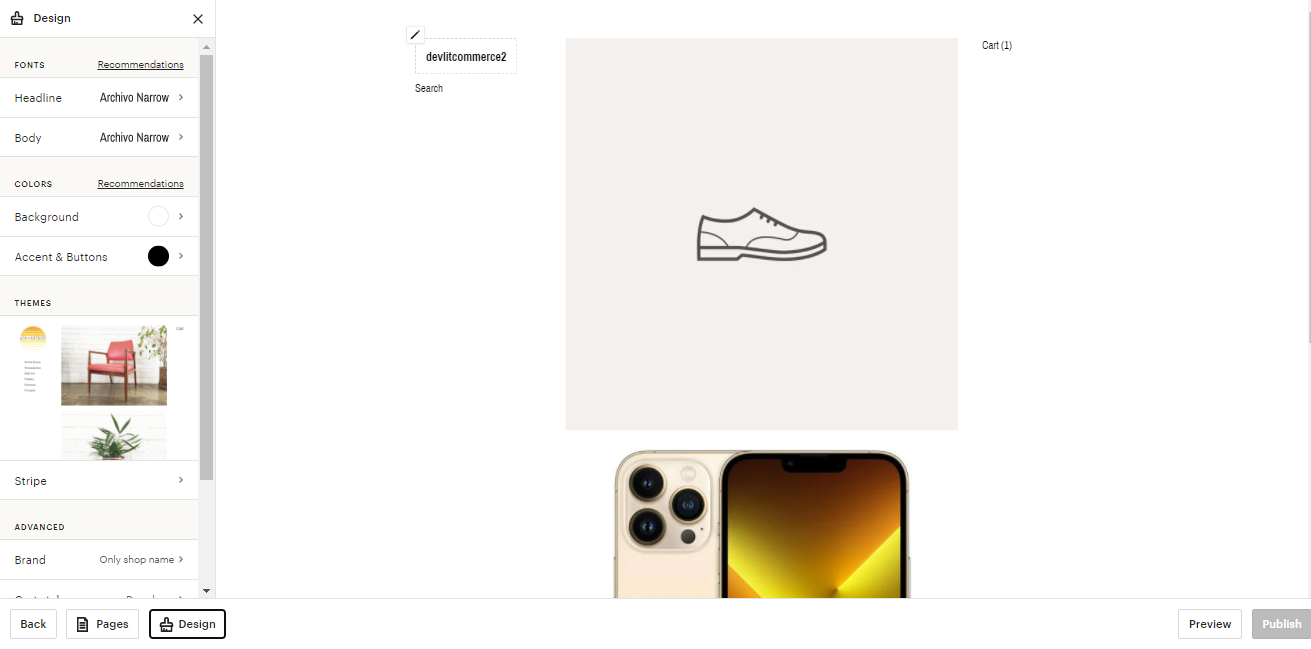 The platform is simple to use. It's a double-edged sword, much like Etsy payments. It has both advantages and disadvantages. The more user-friendly a platform is, the more constraints it has.
However, from a professional standpoint, you'll have your Pattern website up and running in no time without any coding skills.
8. Blog Usability
The blog feature is not accessible on Etsy's website. Pattern, on the other hand, provides this choice.
If you haven't already heard, blogging is a great strategy to get organic traffic to your website.
Develop a content plan and work on your blog. After a few months of regularly publishing material, your Pattern website traffic will slowly increase.
9. Buyer Reviews Distributed
Your Etsy shop efforts will not be in vain. Your Pattern website might showcase the reviews you have there.
Obtaining evaluations is critical in the world of eCommerce. If you want to know how to obtain them, check out our instructions.
10. Branding
Growing your company will need the creation of a brand. Having your own website is something you'll have to do sooner or later. With the help of the available customization, you can progressively establish a brand that satisfied consumers will happily return to.
Pattern by Etsy also allows a variety of marketing tactics.
What are the disadvantages?
While there are several benefits to adopting Pattern by Etsy, there are a few drawbacks.
1. Payments on Etsy
Etsy Payments, as previously stated, offers advantages and disadvantages.
While Pattern websites allow for guest shopping, buyers who wish to purchase things worth more than $250 will need to have an Etsy account in order to complete the transaction.
This complicates the payment procedure for consumers, perhaps resulting in fewer purchases.
2. Restricted Customization
User-friendliness has a cost. There aren't many themes to choose from. While you may make changes, they are restricted in contrast to systems like WordPress.
Pattern by Etsy may not be for you if you want a totally customized solution.
3. Etsy Charges
All of the Etsy fees remain. Going entirely self-sufficient would help you to avoid these costs.
4. Placing all of your eggs in a single basket
You're still a part of Etsy's ecosystem. Any changes made by the platform might have a significant impact on you. What if they decide to discontinue their support for Pattern? You'd have to come up with a unique answer.
If you dislike putting all of your eggs in one basket, Etsy's Pattern may not be the greatest solution for you.
---
Finally, some thoughts
The issue is whether you should utilize Pattern by Etsy. It is absolutely up to you to make that choice. It is determined by a variety of circumstances. Do you want to establish a brand? Are the higher expenses something you can afford?
If you want to grow your company into multichannel selling and require an efficient solution to manage your shop, we suggest LitComemrce – the simplest method to monitor everything about your multichannel store at a low cost.
Simply send us a note if you need any further information, our support staff is always here to assist.
You can also join our community to get more great eCommerce news and advice.
Have fun reading!