Shipping orders on Etsy can get complex, especially when you are a new e-seller. As it gets down to this, one hotly searched question is how to print Etsy shipping labels properly. Evidently, shipping labels impact directly your logistic processes and customers' satisfaction as the package is on its way.
According to our research and testification, printing Etsy labels processes can be done in 3 steps primarily.
However, you may have a few more steps to complete in case a mistake occurs. Here is a brief but detailed instruction on how to print shipping labels on Etsy.
Why wait any longer? Let's kick this off!
---
What are Etsy Shipping Labels?
Etsy shipping labels are an identification method. By using Etsy shipping labels, you can inform the logistic services of the required details and let your customers track the package during its journey.
Shipping labels can vary, depending on the logistic unit chosen. Nevertheless, they must contain compulsory details, which include addresses, weight, and tracking codes. Buying big products for professional usage like resin 3D printers, you should take into account covering extra duties, taxes, fees, or other costs associated with shipment to your country. In the following sections, we will discuss further how to print Etsy shipping labels.
---
How Do Etsy Shipping Labels Work?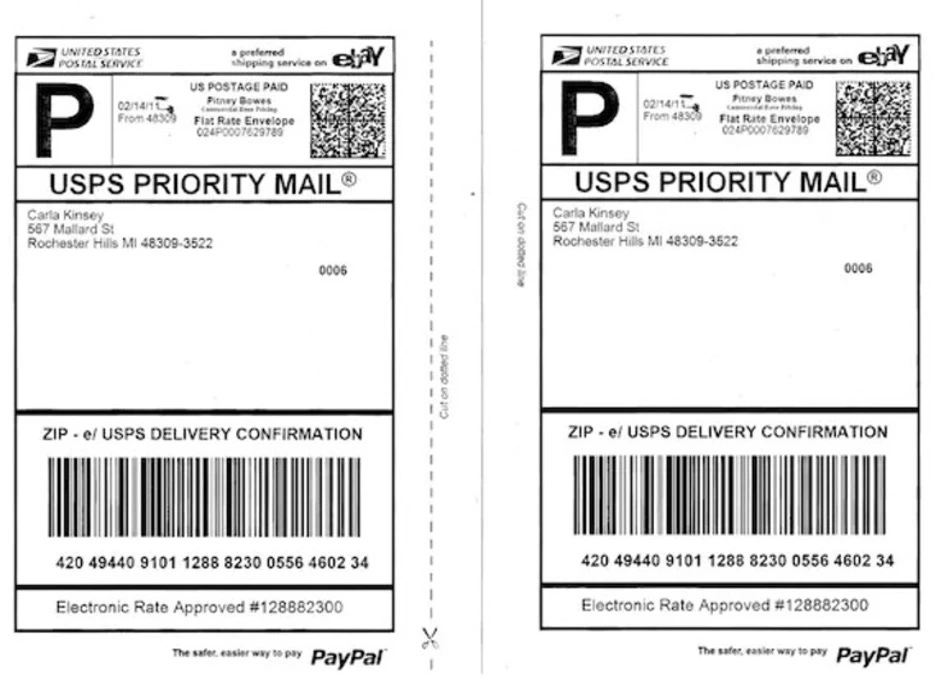 Fundamentally, sellers acknowledge first its mechanism. So, how do Etsy shipping labels work? Putting this in other words, let's say what kind of information you need to print on the shipping labels.
Normally, e-sellers must have the following details on their Etsy shipping labels:
Origin and destination addresses
Sender's and receiver's contact
A tracking code and a code bar
Brief package description (fewer than 50 characters)
Weight
Order priority
For international shipping, Etsy and the logistics service may require you more. The most common details are tariff no., declared value, internal transaction number, etc. Etsy's policy for international shipping is also available on its website, should you want to know more.
---
How to Print Etsy Shipping Labels
This section is solely for instructions on how to print Etsy shipping labels. There are three basic steps, including downloading, printing, and attaching. If any mistake occurs during the process, check our guide on how to reprint shipping labels on Etsy.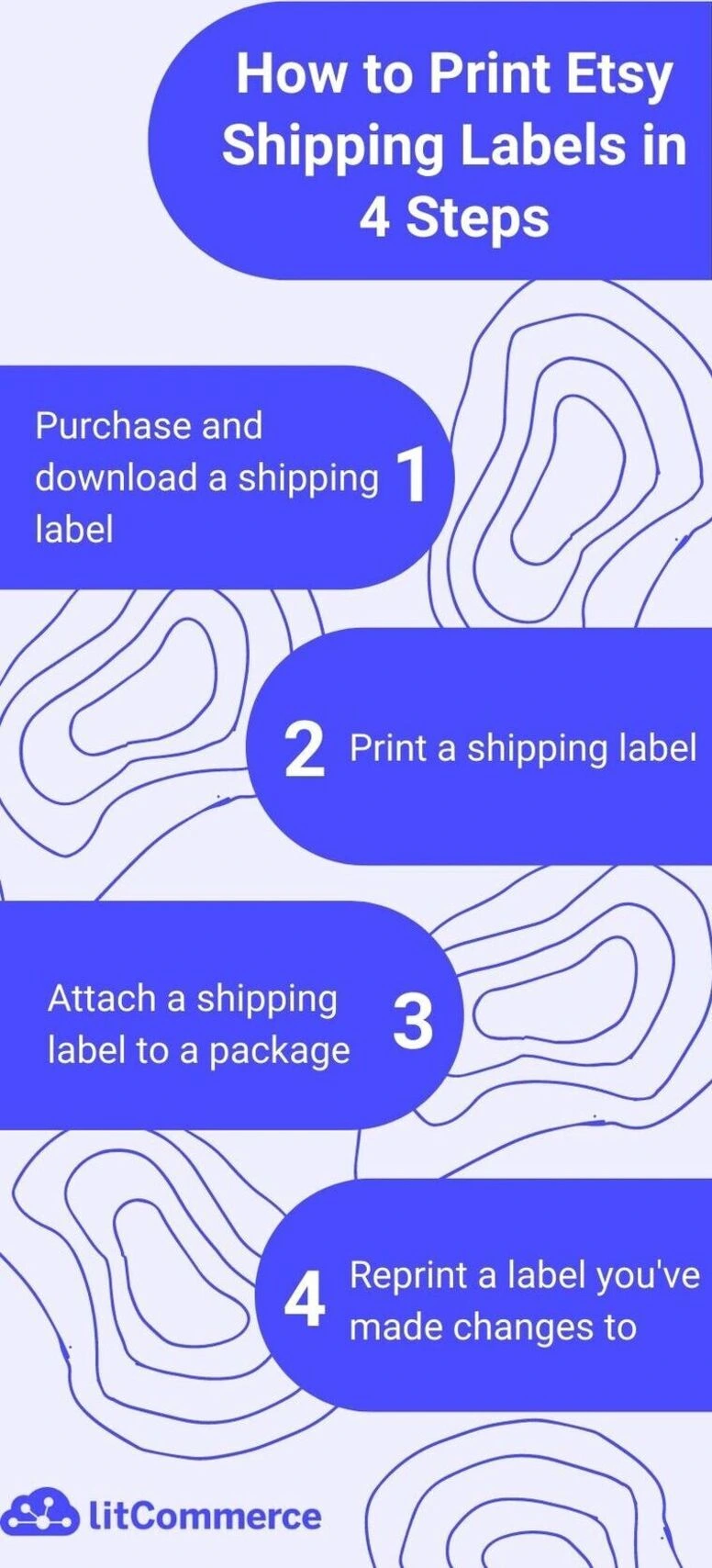 #Step 1. Download a shipping label
Does Etsy provide shipping labels? Yes, it certainly does.
The first step is downloading the items from the site. Here is how to get shipping labels from Etsy:
Go to Etsy.com and sign yourself into the website. You sign in on your computer, laptop, tablet, or smartphone. All devices are passing through.
Next, you should open the Shop Manager on your screen. This button usually lies next to your profile picture in the upper right corner. The icon Shop Manager looks just like a shopfront.
Now, find and click on the Order and Shipping option. It comes as a clipboard on your panel on the left side.
After that, look for an order on which you want to print an Etsy shipping label. The chosen order will then show a checkmark indicating that you have selected it. If you are using a desktop for printing shipping labels on Etsy, a window may pop up from the right side of your browser.
The following task is to click on Download Shipping Labels or Get Shipping Labels.
Continuing on how to print Etsy shipping labels, you will have to purchase the items in advance.
How to purchase Etsy shipping labels: After downloading the labels, you should see Review your purchase or Confirm and buy. Click on the option and complete buying and downloading your shipping labels on Etsy.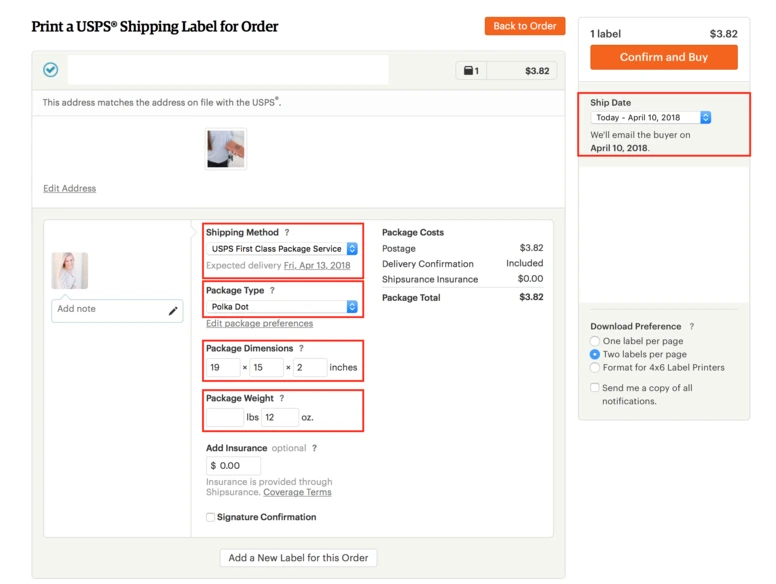 #Step 2. Print a shipping label
As the downloaded come as PDFs, now open your files to start printing these Etsy shipping label addresses.
Go to the File dropdown to choose the Print option. You can also check how the labels look when printed in advance.
After clicking on the Print option, you can have several settings. Remember to choose the Etsy shipping label size of 4 in. x 6 in if you are doing a paper label.
The final preview is ready to check once you have done adjusting. Check the format carefully before you connect to an Etsy label printer. Avoid any distorted form if needed. Such a situation can create delays to your printing and package's delivery as well.
Finally, choose print and complete your item. That's how you have Etsy print shipping labels.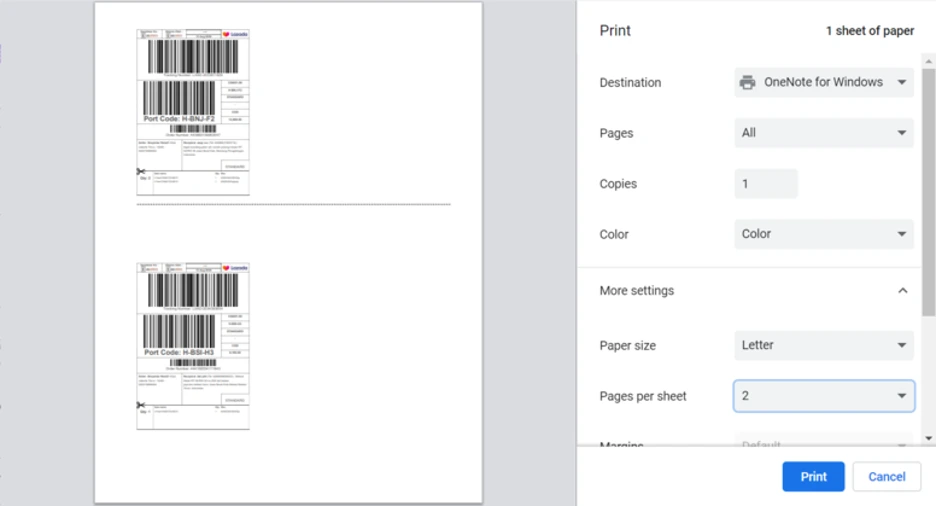 Note: If you aren't on a desktop or tablet, our instructions for how to print Etsy shipping labels from the phone are pretty much similar. You should download Drive and a third party connecting to a printer to your phone previously and do all the steps as guided.
Last but not least, for anyone who is using an inkjet printer, going for 600 DPI models is advisable.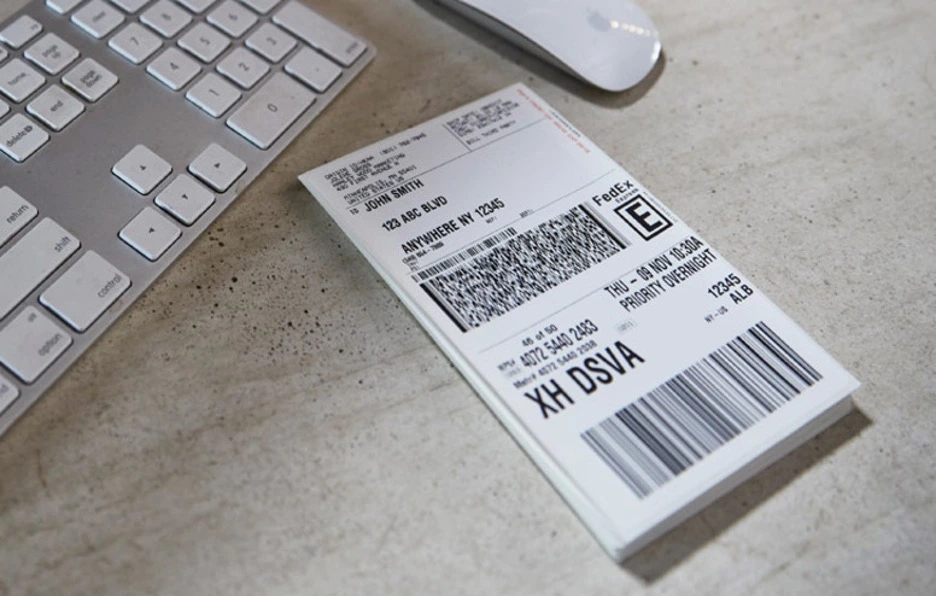 #Step 3. Attach a shipping label to a package
The third step in our guide on how to print Etsy shipping labels is attaching one to your package.
For Etsy label paper sheets:
Attach your Etsy shipping labels to your package securely using clear tape. Ensure that you aren't blocking any information on the label, including the addresses, codes, and package descriptions.
Keep in mind that your Etsy shipping labels must be completely visible. Along with that, don't make any modifications to the labels once you have printed them.
For Etsy shipping labels of stickers:
Just peel off the layer covering the adhesive back and stick it tightly to the package.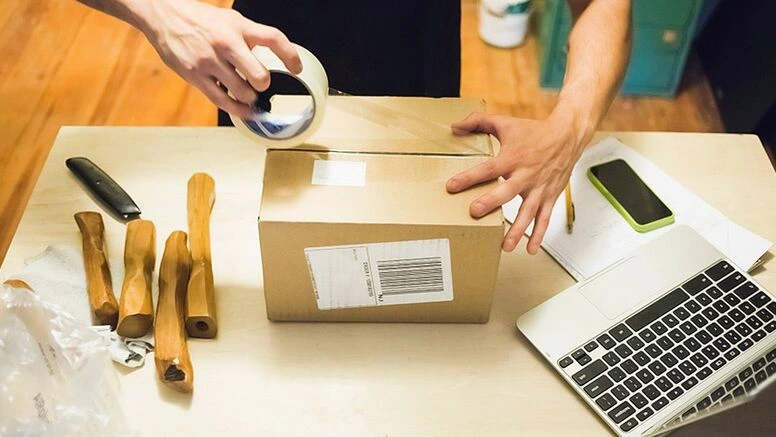 #Step 4. Reprint a label you've made changes to
Mistakes happen. Hence, you should not worry about this matter. In fact, even the most experienced e-sellers can make a mistake once in a blue moon.
Some sellers even have their shop named wrong and struggle to change it. Just in case you are new to the place and don't know how here is a guide on changing your Etsy shop's name.
Back to the topic of how to print Etsy shipping labels and what to do if things go wrong, you should follow these steps below:
Firstly, call off your incorrect shipping labels. This is your refund request to Etsy.
After your request submission, select the Print New Shipping Labels on Etsy. As you do it, enter the updated Etsy shipping labels and make a purchase according to our previous instructions. You can scroll up and check it again.
Then, select Confirm and buy or Review your purchase. While learning how to reprint shipping labels on Etsy, you need to send your customers a notification to let them know about the new tracking codes.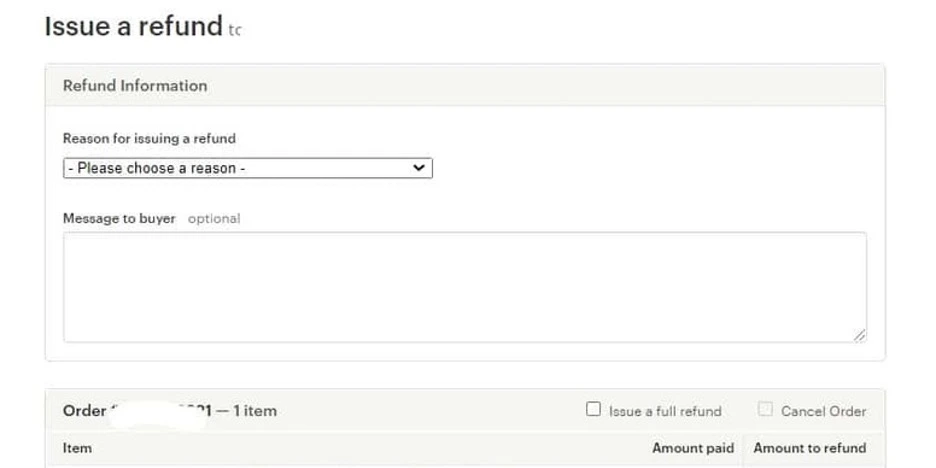 For sellers who set future shipping dates, your customers should receive the notifications on the same day.
And that's how you can answer the question"How to reprint shipping label Etsy" if anything falls flat! Having incorrect Etsy shipping labels is absolutely normal, especially when you are doing multiple shipping.
What if the Etsy shipping labels don't print correctly?
In several cases, the Etsy label printer cannot do its job correctly because sellers haven't updated their PDF reader to the finest. Normally, it is essential to have a third-party app for PDFs. There are numerous free up-to-date PDF readers, such as Adobe Reader or Preview application on Mac.
On the other hand, your Browser extensions, add-ons, or settings need a checkup. Faulty shipping labels can result from an unsupportive or poor-performing state. Check the browser carefully and go for another one if needed. The browsers you can use are Chrome, Safari, Firefox, and Internet Explorer.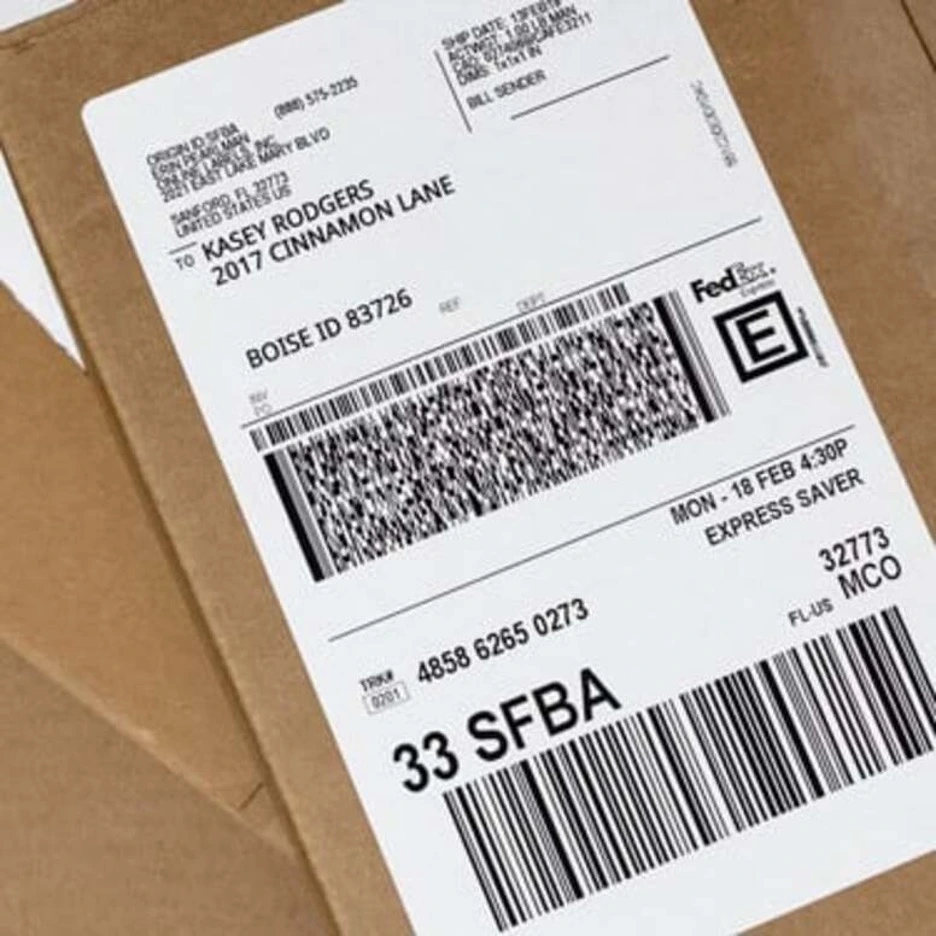 Lastly, if you don't successfully download the label PDFs, try it again. Just click on Download Shipping Label and save them as a PDF on your desktop. Once you have completed downloading, open the PDF file in the readers of choice.
To have more information on how to print Etsy shipping labels when it doesn't print correctly, check out Etsy's reference here!
---
How Much Do Etsy Shipping Labels Cost?
The cost of your Etsy shipping labels will mainly depend on the origin, destination, dimension, and weight of your package. When sellers purchase a USPS Etsy shipping label, they are likely to get a discount. Surprisingly, the cost can go up to 30% cheaper than any USPS retailer may charge you via offline or online payment.
Apart from Etsy's standard fees, no additional costs will pop up during your process for shipping labels. Not to mention, whenever you purchase shipping labels on Etsy, you can preview the final price.
But where do these label fees go to? According to Etsy policy, all will appear separately in your payment account on the website. As a result, this will help sellers to manage their accounts better.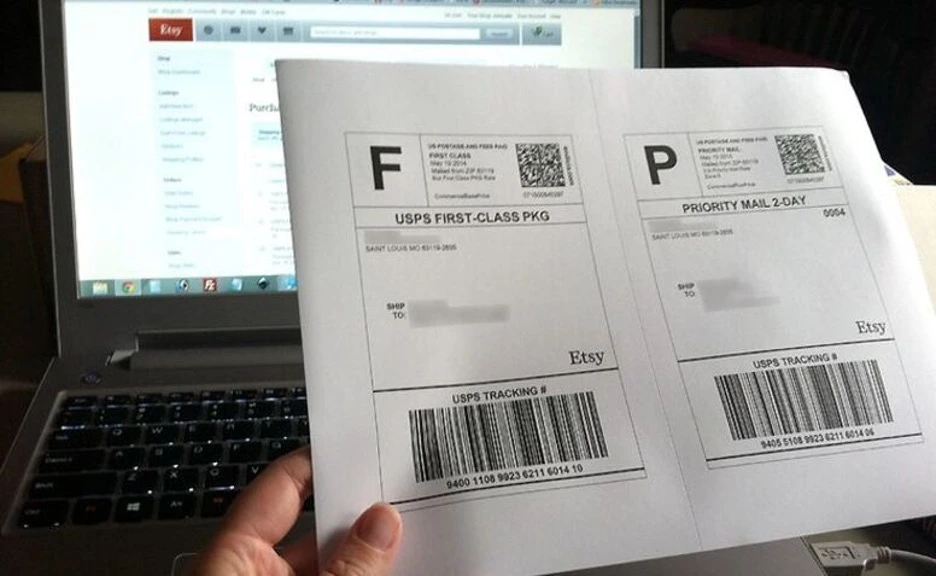 Furthermore, the USPS service supports you when there is any difference from previous measurements. If the delivery measurement is less remarkable, they would refund you, and vice versa.
Shipping label costs are not the only fees e-sellers have to pay for Etsy. Opening a shop in this marketplace takes much more than that. All the latest selling fees are now revealed in LitCommerce's topic of how much does it cost to sell on Etsy!
---
Etsy Shipping Label – FAQs
1. Can you print shipping labels from the Etsy app?

Once you have purchased the shipping labels on the Etsy app, you are able to download and print the PDF file. Send the PDF to your computer or choose to print it right on any device you have.

2. How do Etsy shipping labels work?

Etsy shipping labels must contain several details as follows:

Origin and destination addresses
Sender's and receiver's contact
Tracking codes and code bars
Package weight
Description of your package (fewer than 50 characters only)
Delivery priority
Other information for international shipping

3. How to print a shipping label on Etsy?

The first step is to purchase and download the shipping labels from Etsy. Then open the PDF file and click on Print (find this in the File dropdown). Make any adjustments if needed, check for a preview, and finally print the labels.

4. How to print Etsy shipping labels from a phone?

Download any third-party app to connect your phone and a printer before printing the labels. Purchase the shipping labels and choose to print them as usual. As you check the PDF, go to the File dropdown and choose to Send to. Next, click on the third-party app and be ready to print. Make any adjustment if necessary and check your preview in advance.
---
Final Words on How to Print Etsy Shipping Labels
This guide has provided the most basic steps of how to print Etsy shipping labels. The process simply consists of these 4 steps:
Purchase and download
Print
Attach
Reprint the labels (optional)
Remember to keep your label visible with all compulsory shipping details and securely attach it to your delivery. That's all about printing shipping labels on Etsy – one of the top online marketplaces in the eCommerce industry!
Don't hesitate to contact us if you have any struggling. Our 24/7 service team is always available. Also, don't forget to join our Facebook community and follow LitCommerce Retail Blog for more business tips and instructions!