It's obvious that no one will buy your product if they can't see your listings on the sales channels. Therefore, getting more views on Etsy listings is one of the most crucial things that every Etsy merchants needs to do to get more sales. In fact, the work is not simple, especially since the competition on Etsy is fierce and there are so many merchants vying for attention.
As a result, many merchants, especially newbies, are struggling to learn how to get more views as well as get more Etsy sales. If these are the nightmares that keep you from focusing on selling, then this is the right place for you. In this article, you're going to need some tips which will help you in getting more views on Etsy shop.
Let's get started!
What is Etsy?
Etsy is an online marketplace where artists, crafters of handmade items, and collectors of old & unique items can sell their wares. Etsy is a fantastic place that operates on a customer-to-customer (C2C) online business model. The products that you can find on Etsy consist of art, apparel, jewelry, decorative items, as well as arts and crafts.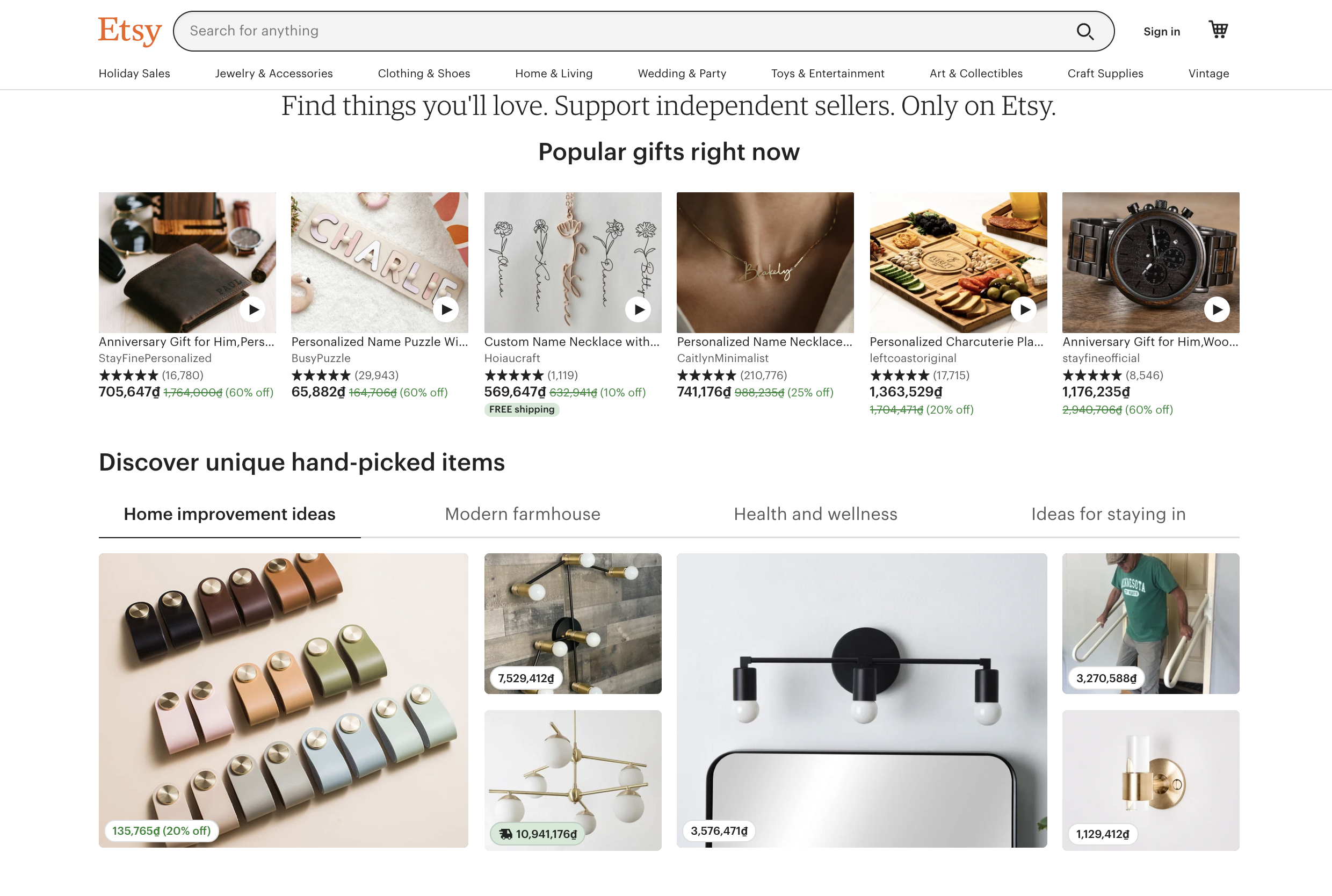 With Etsy, sellers can display their physical items like home goods and apparel, digital downloads, vintage or ancient products, and crafts suppliers. They can sell through either organic search or promoted listings, choose shipping providers, set price and far more. Moreover, Etsy sellers can enable or disable third-party payment gateways, give them full control over their storefronts while still offer customers a high level of beneficial flexibility.
To level the playing field, Etsy has established precise rules for sellers to follow in order to produce a conversion-worthy catalog. However, if you want to stand out from the crowd and avoid having no sales on Etsy, you'll need to do something different.
---
What to know about Etsy Shop Views?
So, let's go right to the point. According to Etsy, views in Etsy are defined as "The number of people visiting your shop and listings over a set date range." It refers to customers who are specifically looking for your products and stores. You can figure out your average view rates by looking at the shop view statistics.
Things that affect Etsy Shop Views
There are a few elements that influence the number of views you receive, including:
1. Number of listings you have in your shop
The number of listings you are having on your Etsy store is a key component that influences views. Obviously, if your listings are limited, you are not getting any views.
In fact, having 6 or 10 listings will not increase the number of visitors to your store. It indicates you only have a small possibility of getting additional views. Therefore, keep in mind that the more listings you have, the more likely you will be discovered on Etsy.
2. The growth of positive feedback
Basically, your views will improve as you receive more good feedback. You can control the feedback by offering a small card with each package and asking customers to provide positive feedback.
However, there are only 20-25% of customers that will leave without giving a review. Accordingly, the solution you get is to sell more.
3. Recently sold items
As previously mentioned, selling helps your store in gaining views, which has an impact on the figures. If your store has recently sold items, the number will be visible as well. However, it can be a problem for shoppers who do not have anything to sell right now.
4. More retention of customers
The greater the number of customers, the more views there will be. If you don't have an established consumer base, this is patient work that takes time. It's critical to pay attention to the previous customers because this aspect has an impact on your view rate.
Things we can control for Etsy organic search
1. The keywords
The major thing we have influence over with Etsy search is the keywords we use in a listing's title, tags, categories, and attributes. This component is how Etsy's search engine identifies what the listing is and who would be interested in buying it, and we have complete control over the information we include.
Etsy CEO Josh Silverman stated that the information provided by sellers is the primary way Etsy picks what to include in the listings for any given search query. This means that sellers must include as much relevant information in the title and tags of each item as possible in order to find the best results on any search results page.
2. Product photos
A listing's photos are crucial since good pictures of an item are more likely to entice a customer to click through to see more. People are less likely to click on a photo in a search result if it is dark or grainy, or if it contains props or other items that make it unclear what is being sold.
To avoid competing with the item being highlighted, the most popular form of photo for eCommerce listings has a white or neutral background. It's critical to use a decent source of light that looks like natural sunshine for this type of photograph. Therefore, a photo editing tool is usually a smart choice to brighten photographs.
The lifestyle photo, which depicts the item in use, is another type of product photo that's popular on Etsy. These images require appropriate lighting as well, but they must be taken in such a way that the item being sold is the focal point of the image. Because there is so much going on in the picture, many lifestyle photos fail to explain what the object is or what is being offered. Make sure your lifestyle images clearly show the item you're selling and that the specifications are accurate.
3. The listing videos
Etsy listing videos are 8-10 second videos that show the buyer the item being sold. By default, they're in the second spot of the listing photos, and the video doesn't have sound. According to Etsy, listings with videos have a greater conversion rate in tests compared to ones without videos.
Etsy has stated that for search placement, they will prioritize the listings with short videos over listings that don't. This means that including a listing video can help you rank higher in search results. You can use a video editor to edit your Etsy listing videos to make them more engaging and can use pre-made templates and images according to your needs. Etsy doesn't say whether this benefit is permanent or whether it "outranks" other placement variables. However, including a video in your listings is a smart choice to improve your search rank, which can result in more views via Etsy search.
4. The quality of selling
In fact, Etsy uses seller quality rating as one of the factors to determine where your listings appear in search results. Seller quality is a metric that considers factors like how quickly we respond to customer messages, whether we ship products on time or get positive feedback.
Although Etsy doesn't explain how to determine the seller quality, merchants should do what they mean to do and get excellent feedback. People with a lot of negative feedback or bad delivery experience will definitely have a lower seller rating, which will hurt their search rankings. This, in turn, will have an impact on the number of views your Etsy shop receives.
Things we can't control for Etsy organic search
1. Shop quality rating
Etsy shop quality is a rating that each shop receives based on factors such as sales, reviews, customer service, customer complaints, and order processing time. Shop quality is an important piece of the search ranking algorithm because these kinds of factors tell Etsy whether customers consider the products and buying experience worthwhile. Therefore, Etsy strives to send buyers to stores that offer a positive shopping experience.
Nonetheless, there are things that merchants can somewhat manage to level up the shop quality rating such as shipping speed, asking for reviews or handling customer complaints, etc. While there's no guarantee that every transaction will go smoothly, the way we handle the fundamentals of running a business will get more views on Etsy.
2. Favorites and clicks
According to Etsy, the amount of clicks on a listing and the number of favorites a listing gets after being found in search are both factors in the search placement algorithm. Both of these tell Etsy that the buyer is interested in the listing, and helps the marketplace provide other items that relate to what customers have viewed.
Although we don't have complete control over this behavior, we can do things to encourage people to love our listings. Some sellers include a graphic in their listings encouraging customers to save it for later, and Etsy is now experimenting with settings that encourage users to save items for personalized recommendations.
3. Shoppers' style and budget
We have no control over a shopper's taste, style, or money, thus Etsy has just begun using user behavior as a key component in search placement. Accordingly, when deciding what to show to people, Etsy uses customer behavior to determine which listings are best suited to them, and what they're most likely to buy.
Unfortunately, search personalization is real, and it's here! What we see in search results is based on our previous behavior on and off Etsy. This marketplace will try to bring us the items based on what it believes we'd like to see, and Etsy will display a variety of options. As a result, our visits and views may be more unpredictable than in the past.
---
How to get more Etsy traffic – 12 Best practices
As a matter of fact, every Etsy seller is seeking new ways to learn how to get more views on Etsy. To do so, they must increase the number of people who visit their store.
This not only makes the competition tougher, but it also means you'll need more tactics to attract buyers to your listings and store. For this, you are going to need some tips to follow.
1. Improve product visibility is the fastest way to get more views
To increase your visibility, both your store and products should be excellent at SEO. To do this, you will need to concentrate on a few fundamental things to help buyers find your products quicker and easier.
When writing a title, it's better to include categories. Also, you should work on long-tail keywords. As generic searches generate too many results, customers prefer to use other particular search terms to locate what they're looking for. This long-tail keyword is different as it includes a phrase that consists of 2 or 3 specific words. Also, try to put the primary keyword to your title and also add synonyms to that.
2. Create a customer email list
To get more views on Etsy, you must maintain contact with your community once it is ready. And the most effective method is to develop an email list.
To do that, try to collect the email address of people who are interested in your products or services. Look for the options by which you can get signed up from them. Keep in mind that your sign-up form should be interesting, enticing, and worth getting the emails of your customers. Also, you can offer them more opportunities to get in touch with you in a fast and convenient way.
3. Know your niche to increase Etsy sales
Marketing for the store obviously can assist you in getting the views, but having a full knowledge of your niche can aid in attracting customers.
Here you need to do networking with other creators and brands by looking up different sites where guest blogging is an option. You can send emails to well-known websites and request blog authors. However, keep in mind that you are not doing too much self-promotion.
Furthermore, do not try to use black hat practices or create spammy links which will not only waste your money, but also result in a penalty.
4. Make your storefront appealing to increase your views on Etsy
There's no doubt that making your Etsy storefront set you apart from other competitors is critical. It's not only important to get more views on Etsy when shoppers first open it, but it'll also ensure that you will get more Etsy sales and your own potential customers.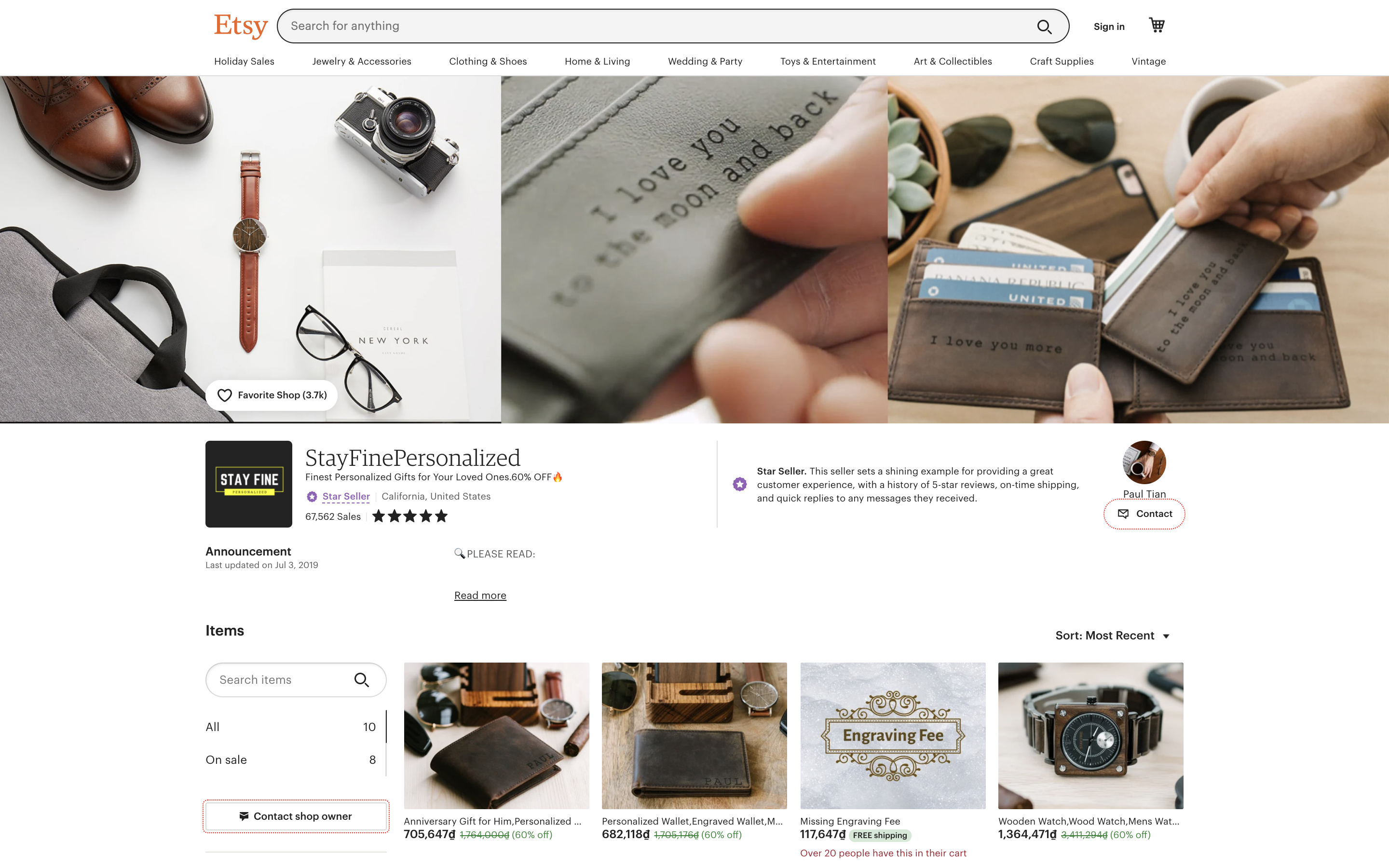 Here you need to focus on keeping your Etsy storefront appealing, informative, and trustworthy. Just remember that the appearance of your store and how you visualize your listings will have a certain impact on the views you receive. When shopping online, people check for photos because they want to see the product's greatest features they are paying money for. In addition, this also contributes to the visual's attractiveness and helps develop brand trust. That's why understanding that you have a good photographer or the skill to get the best product's photos is very important.
However, don't overlook details just because they are small and unnecessary. It can help you in establishing a reliable store. And the better it looks, the more views and conversions you'll get for the store and products.
5. Make use of social media
There are numerous social media solutions available today to help you get more views on Etsy such as Facebook, Twitter, or Instagram.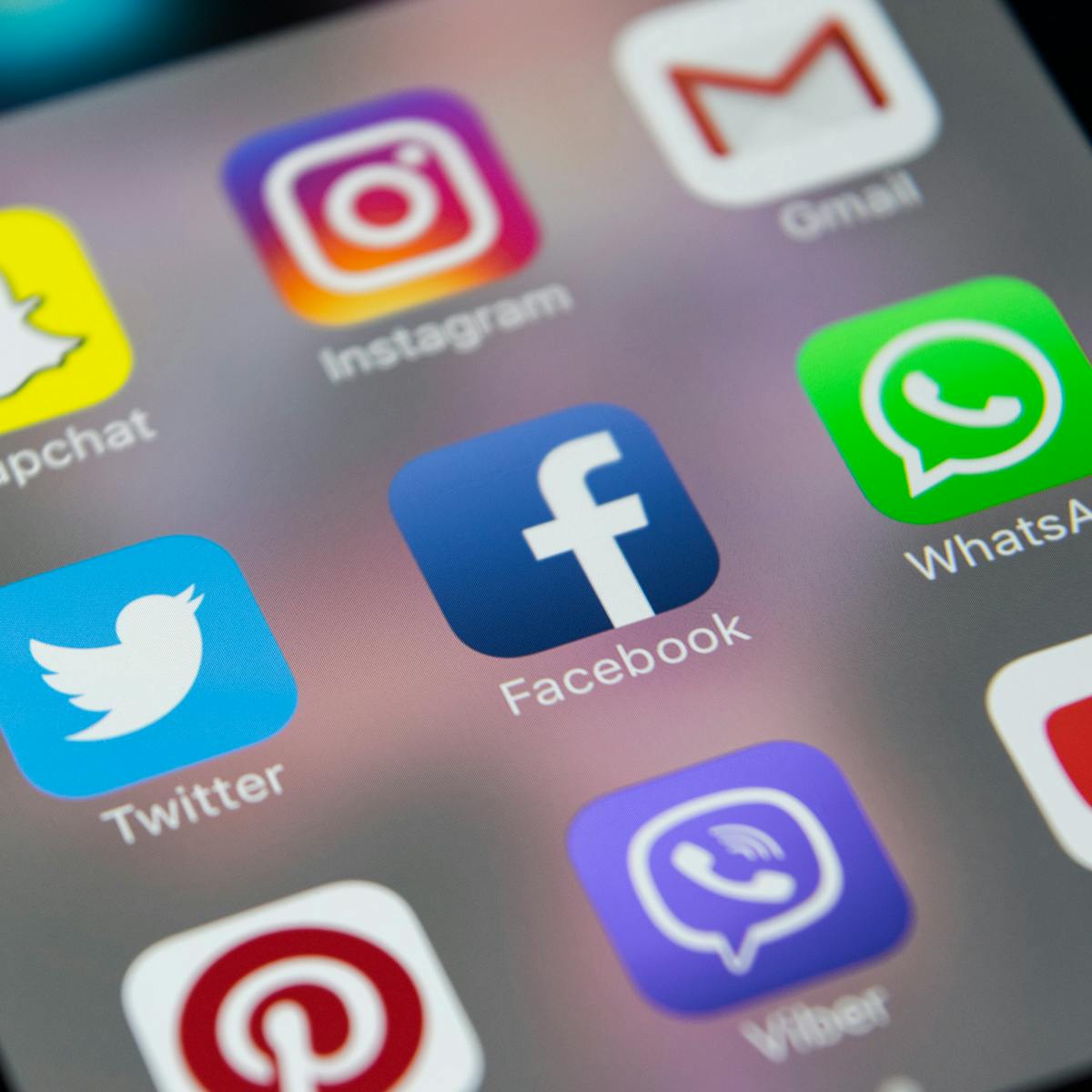 By adding attractive photos or videos, you will increase brand liability as buyers will learn and see how you make your products. Also, you should include information about product manufacturing and other components so that others may learn more about what you're doing and how you're doing it.
Well, first and foremost, complete your social account and set your product photos (upload at least 5 to 10 to your account). Be sure to add hashtags, as it will help buyers find your store and products easier. Also, you need to learn more about other customers' accounts, follow them and find ways to get in touch.
6. Encourage customers to leave feedback to get more Etsy sales
Feedbacks are not just social evidence; they demonstrate the influence your products have on your target customers, and they are also a significant ranking component. When a customer leaves comments, it demonstrates how well-received your products are. To grab their attention, use social media to engage and communicate with them, and respond to their comments. Remember that if you're giving them what they need, they will do what you want them to.
Moreover, Etsy follows the bulk of marketplaces in including positive experiences in their search result display algorithm. As a result, the higher the number of excellent reviews, the higher views your store will get, accordingly, increase more Etsy sales.
7. Start blogging is the ultimate way to increase traffic on Etsy
It's worth noting that guest blogging isn't the only available option for you. If you can write, you can begin your own blog about what you sell on Etsy. This not only assists you in getting more views on Etsy, but also obtains other revenue-generating opportunities.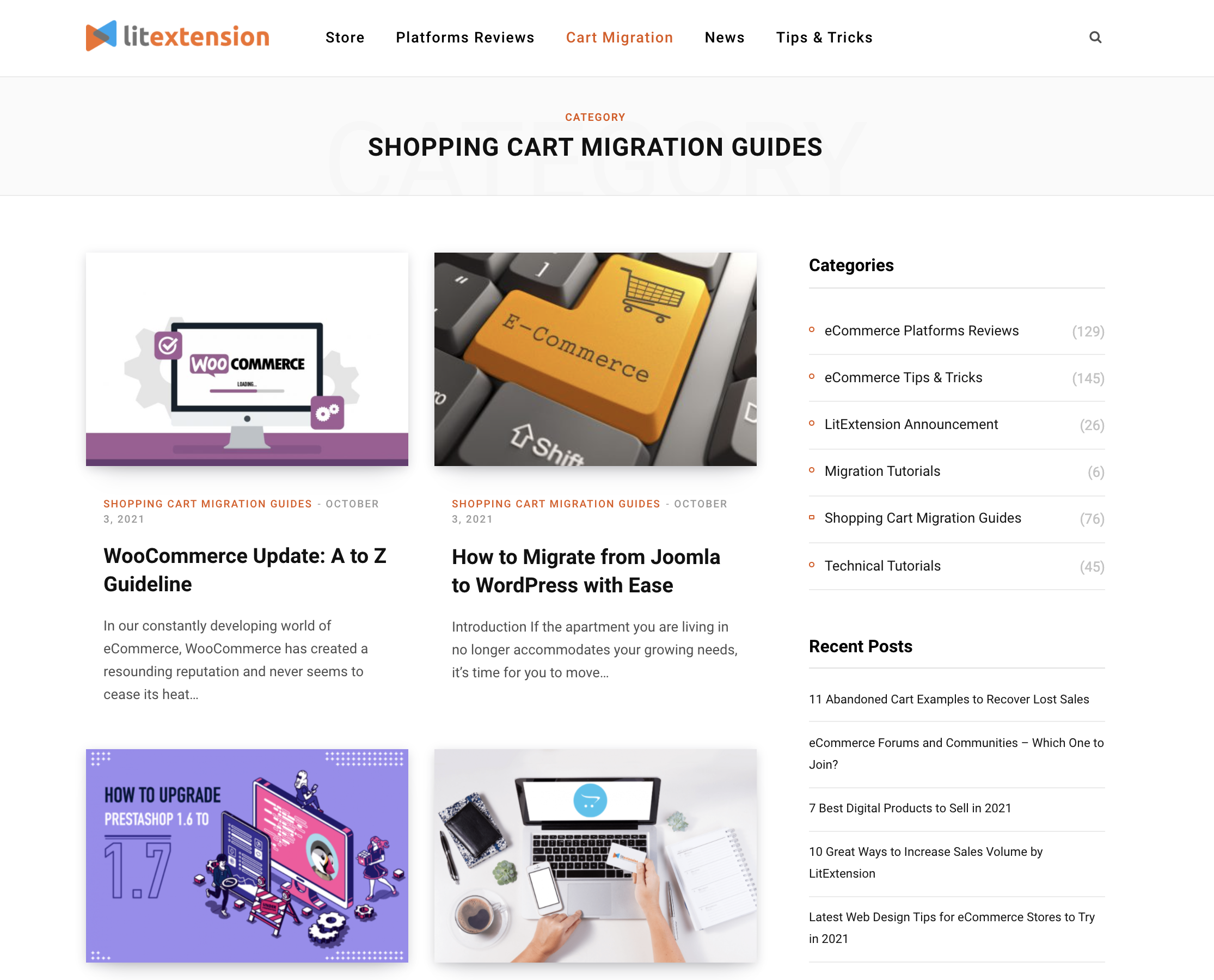 You can include more details about your business and the products you are offering, and whenever you can, link to your product listings. However, make sure your links are related to the content in order to attract actual customers' attention. By linking to the listings, you can improve your ranking and get a higher chance to be visible on Etsy's search engine.
In fact, many e-sellers are going overboard with the promotion and website links. Therefore, you should be careful about providing content that is still relevant to your audience.
8. Create your own community
If you use social media, it might be a lot easier to start your own community. From there, you can find numerous social media groups and pages where a lot of people can be your target customers.
It's important to show up and talk about your products, and also concentrate on ways that can help you in creating your own customer base.
9. Getting more views by offering free shipping 
Well, this isn't as unusual as others, and to be honest, it's one of the most typical ways for merchants to boost sales. Decide on a minimum order value to qualify for free shipping, or set a price for your products that allows you to benefit from free shipping. According to studies, users prefer products with free shipping to those with a price tag. Therefore, providing free shipping is essential to satisfy your customers and improve sales revenue.
To utilize free shipping, you somewhat need to pay for this fee. Etsy's algorithm considers free shipping to show results while displaying results for any search terms. Accordingly, it works as a great promotional tool.
How to use free shipping to increase sales on Etsy?
Free shipping for specific AOV: Many savvy shoppers add items to their cart to qualify for free delivery.
Buy more than 2 items to get free shipping: Up-sell through the use of a free shipping campaign.
The best part about free shipping is that, while you're busy attracting new customers, Etsy raises your listing's ranking in search results for related inquiries. Free shipping is especially a win-win situation when the holiday season is coming! And you can not be luckier!
10. Using Pinterest to find keywords
Pinterest is one of the most powerful search engines out there, and that is for the pictures. But it is well optimized for determining the popularity of specific topics. Pinterest keywords and search terms are the high-quality keywords to use on multiple platforms, and you can also make use of it on Etsy as well.
All you have to do is search Pinterest for terms related to your product or specialty. This can be well-done by simply typing a term into the search bar, which prompts a number of suggestions. After that, you can use these keywords to optimize your title, description and tags for Etsy product listings. By doing this, your store has a better possibility of appearing in search results.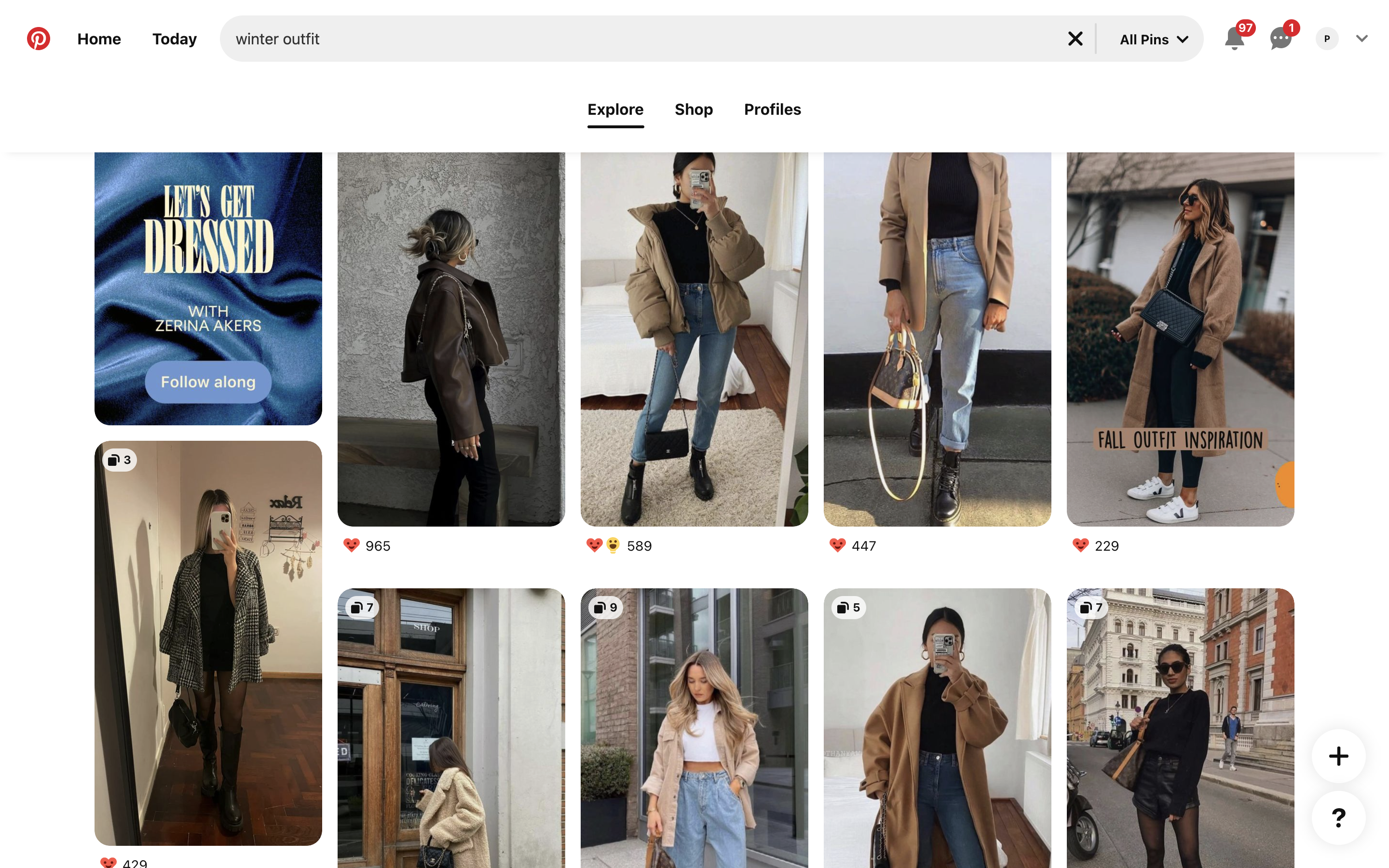 11. Offer customized orders will help getting more views on Etsy
Etsy allows print-on-demand product sellers to offer their products on their site. As a result, you have the option of selling customized products or bespoke orders for your products. Furthermore, this might give your company an edge over the competition by allowing you to provide personalized products.
In fact, T-shirts, cushions, mugs, and other personalized items are extremely popular and in high demand. Using POD services to connect your Etsy store will boost your chances of being discovered. In the search results on Etsy, shoppers will see your products first.
This function is fantastic for increasing the number of people who visit your store.
12. Make your return and exchange options seamless
The ability to return and exchange a product almost always boosts conversion rates. Also, a more extended window to return the products, the higher the conversion rate will be. It debunks the myth that customers return a large number of orders for the extended return period.
The endowment effect was discovered in a study undertaken at the University of Texas' Naveen Jindal School of Management. It assumes that the longer a buyer keeps a product with him, the less likely he is to return it.
Therefore, offering exchanges on the relevant products is another clever strategy to lower your return. The transaction leaves a positive impression on the buyer's mind, and you're able to get some lousy money off your balance sheet.
---
Conclusion
I've pointed out 12 best practices that every top-seller is using to get more views on Etsy. Selling on Etsy is a marathon, not a sprint. Be diligent in marketing and improving your store. Dedicated Etsy sellers who are open to learning and applying lessons to their store are those who get good traffic.
If you are intending to expand your business into multichannel selling and need an effective tool to manage your store, we recommend LitCommerce – the easiest way to monitor everything of your multichannel store at an affordable price.
Just leave us a message in case you need more information, our support team is always ready to help.
Also, you can join our community for more exciting eCommerce news and tips
You may also love to read: