Streamline the Data Sync with BigCommerce Integration
Selling on BigCommerce with your available selling channel to strengthen your business. LitCommerce BigCommerce integration enables you to list products in bulk and manage orders effectively from a single dashboard.
How to Integrate with BigCommerce
Step 1: Connect to BigCommerce
Step 2: List products on BigCommerce
Get Started Multichanel Selling with LitCommerce Today!
The most affordable and simple solution for you to start scaling without hesitation.
Take the very first step to effectively expand your online business with our multichannel selling solution.
The Most Easy-To-Use and Affordable Multichannel Selling Solution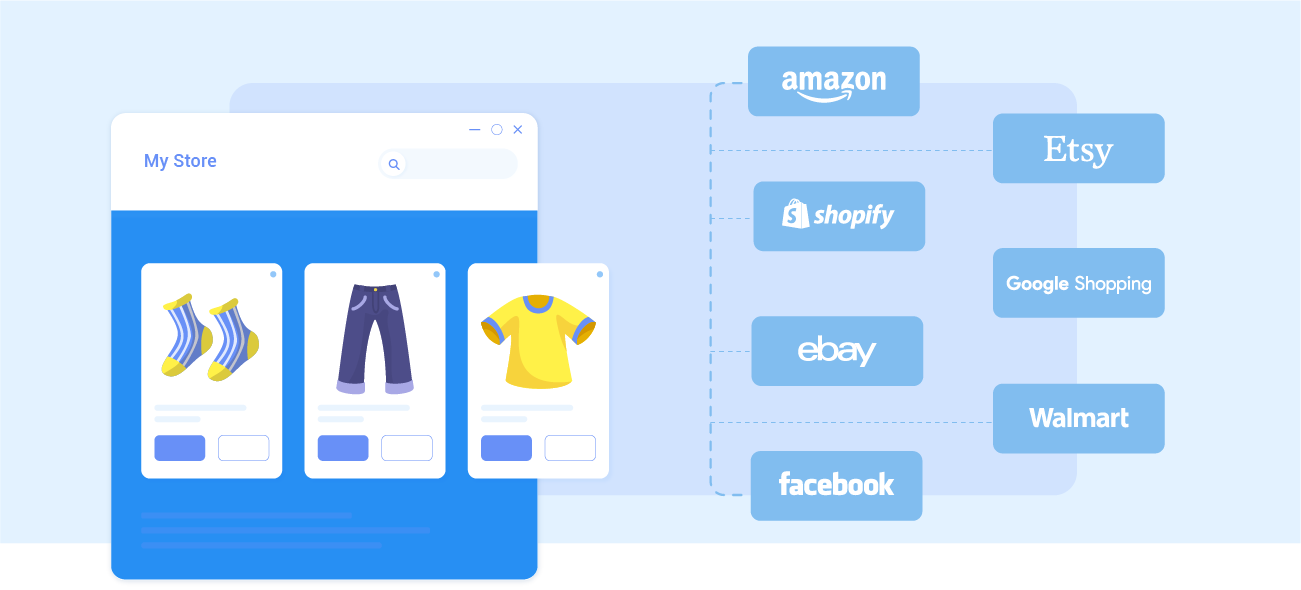 Multichannel Connect
Effortlessly connect with multiple sales channels and manage inventory, prices, and orders within a single dashboard. No technical skill is required.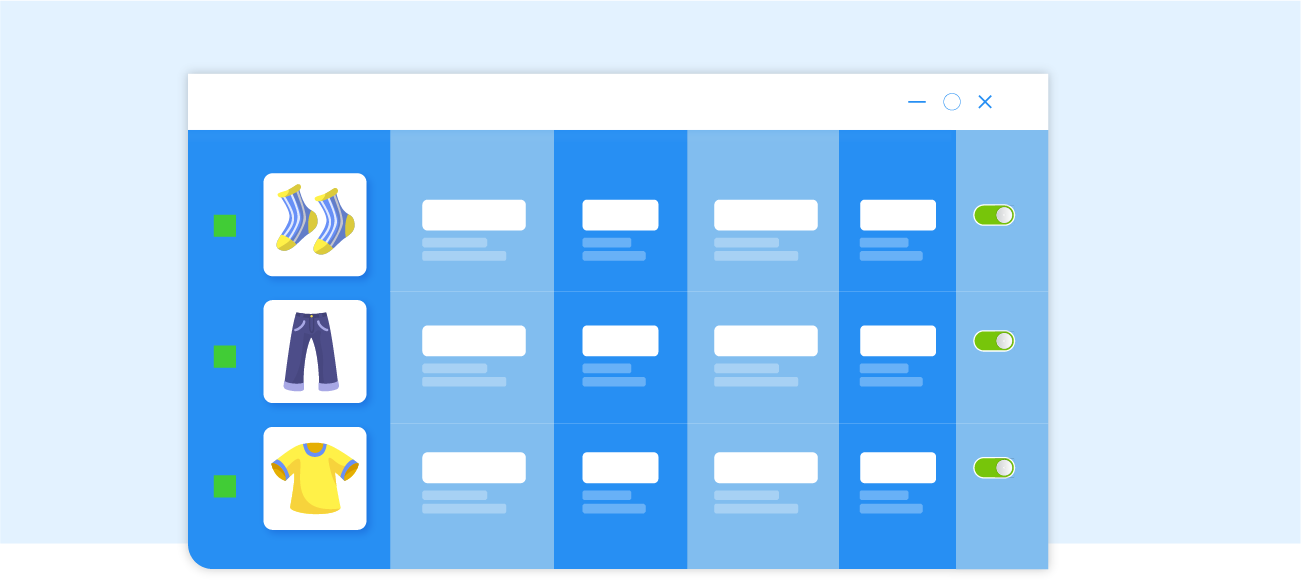 LitCommerce QuickGrid
LitCommerce QuickGrid is a spreadsheet-style interface that lets you view, edit and manage all listings on a single screen. You can edit products individually or in filtered groups and create rules to bulk update products with Templates and Recipes.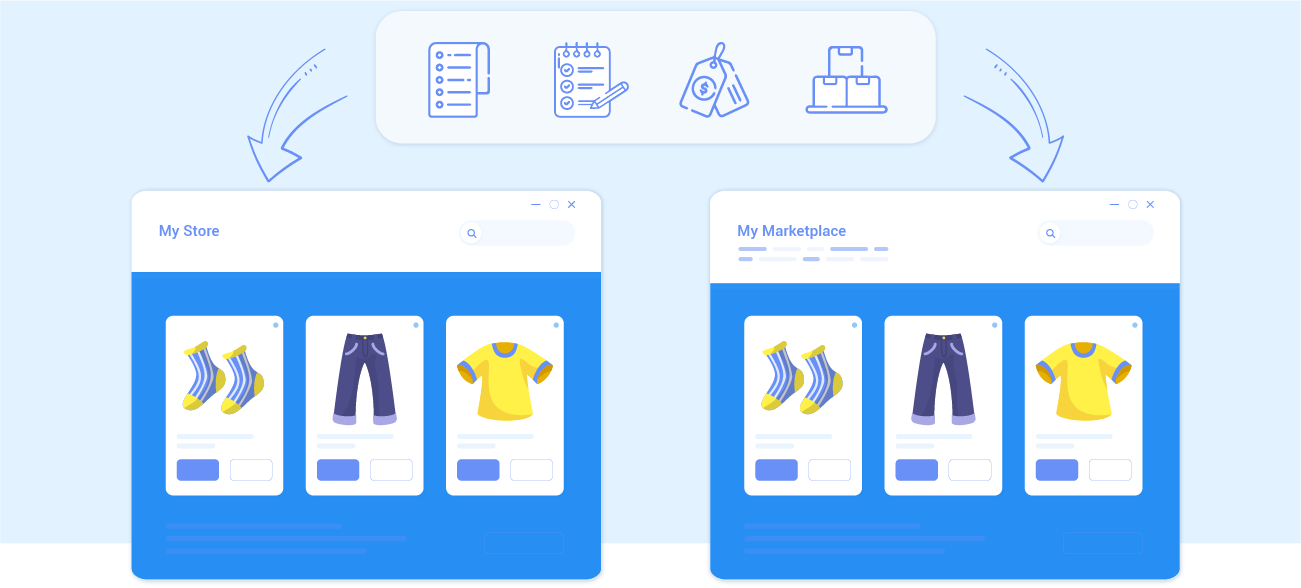 LitCommerce LiveSync
LitCommerce LiveSync establishes a near-instant sync of product listing, orders, pricing and inventory between your store and your sale channels.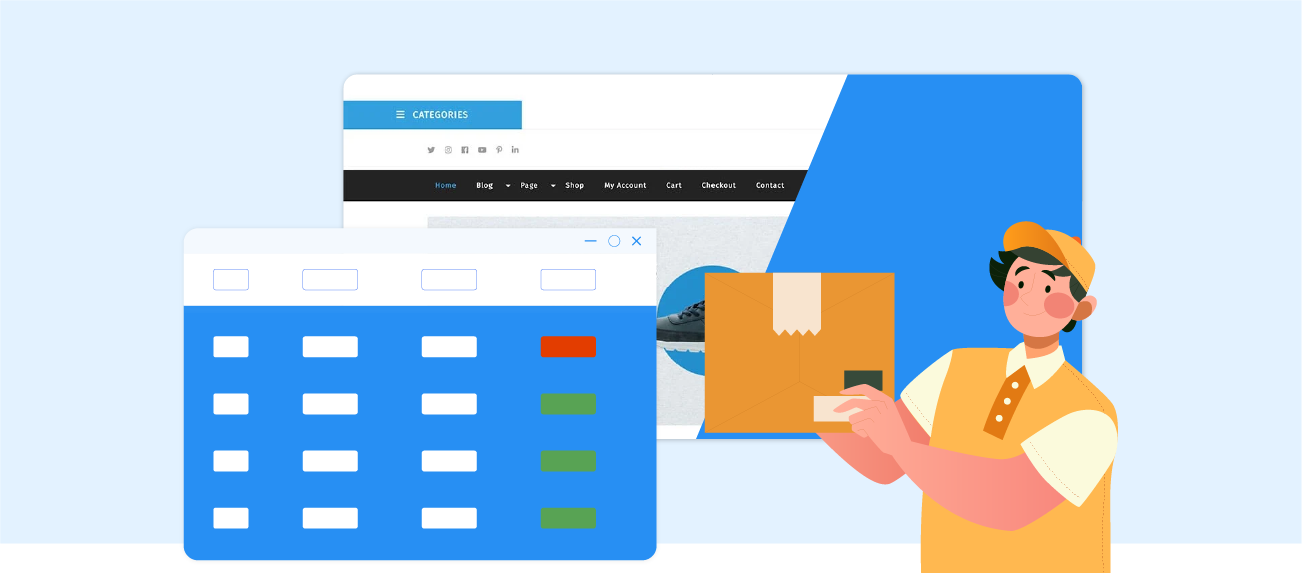 Integrated Order Flow
Import your sales channel orders directly into your eCommerce platform's orders page. You can manage and process orders effectively in one place.
1. Born with Simplicity
LitCommerce streamlines the process of multi-channel selling for every merchant. You can start selling everywhere with simple clicks, a smooth operation and detailed instructions along the way.
2. Made Affordable for All Sizes
LitCommerce goes with diverse plans including a free plan and reasonable prices, with an aim to help every business benefit the most from multi-channel selling.
3. Built on 10-Year Proven Success in the Industry
LitCommerce is developed by the team behind LitExtension – the world's #1 Shopping Cart Migration Expert. With 10-year experience in dealing with eCommerce data and platform structure, we aim to provide a comprehensive solution for merchants to sell across various channels with ease.
4. Center Around Customers
LitCommerce puts our customers first and at the center of everything we do. We develop a product that solves your problems and provides service that you can rely on, via phone, ticket, live chat or email.
Get Started with LitCommerce!
Take the very first step to effectively expand your online business with our multichannel selling solution.
All-in-One Listing Service
Save time for more important tasks by letting our integration experts take care of your manual listings from beginning to end.