Wix Facebook Integration Guideline
LitCommerce is an affordable and user-friendly solution that simplifies the manual workload for sellers managing multiple sales channels. With LitCommerce, you can integrate various channels, including Wix and Facebook, effortlessly. Follow these 4 steps to integrate Wix with Facebook using LitCommerce's powerful multichannel integration tool.
1. Connect Wix and Facebook
2. List products on Facebook
3. Sync Wix and Facebook
4. Manage Facebook orders on Wix
Let's take advantage of this Facebook seller tool to level up your business!
Step 1: Connect Wix with Facebook
Begin by creating a LitCommerce account at litcommerce.com/login or log in using your Facebook or Google account. Choose Wix as your main store during the setup process.


Ensure you have a Wix store already created before initiating the integration. In the Setup First Channel section, click on the Connect button under Wix and provide the required URL.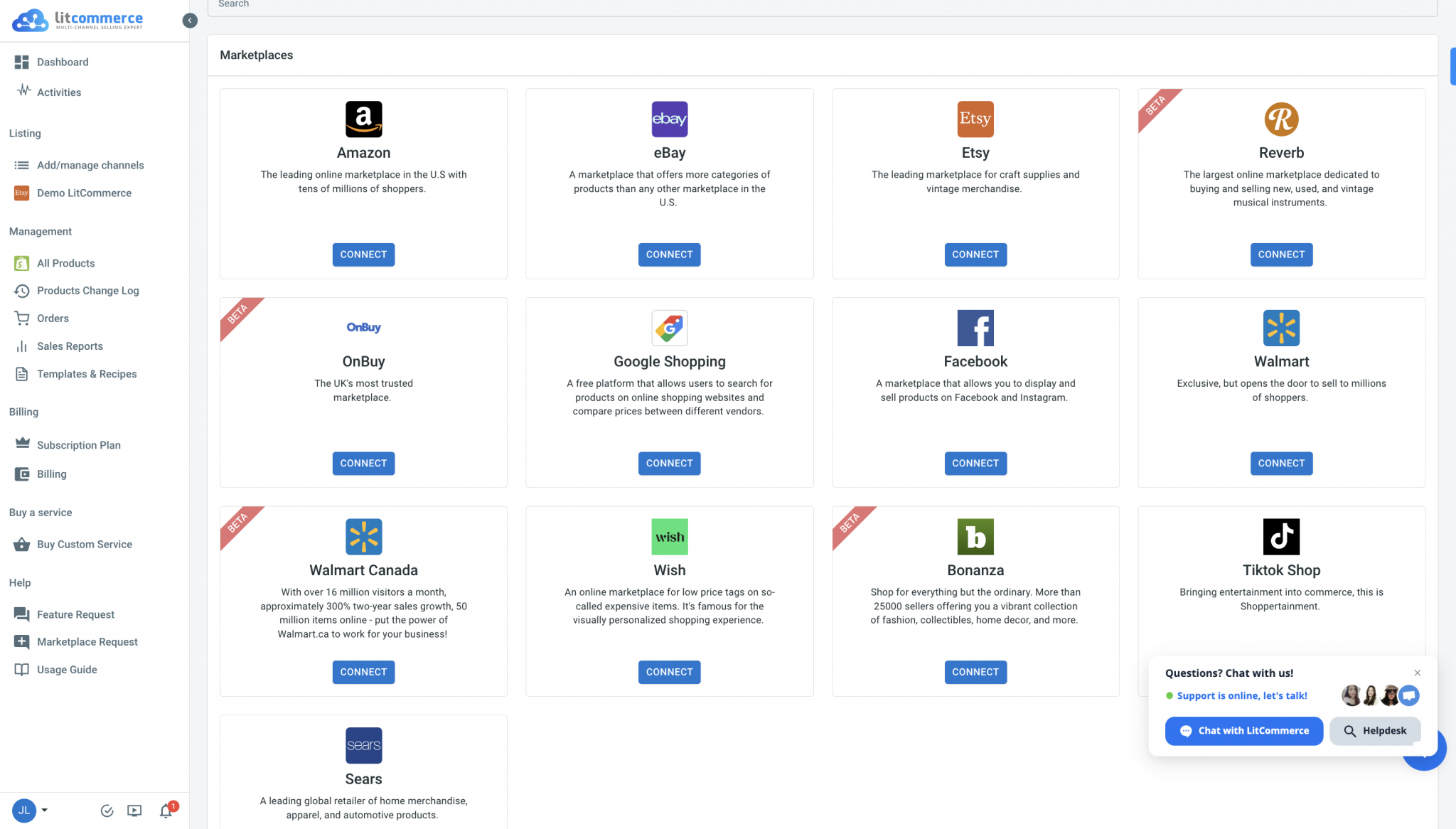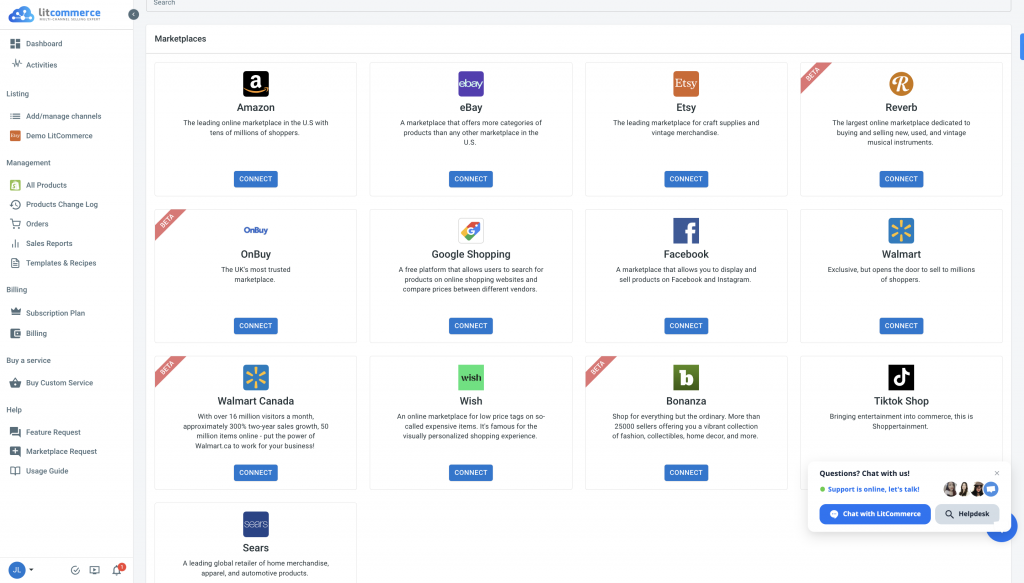 Next, select Facebook as your additional sales channel and assign a nickname for your channel. Choose the region for your store location and connect your Facebook account to LitCommerce.
Step 2: List Wix products on Facebook
After successfully connecting Wix with Facebook through LitCommerce, all your Wix products will be automatically imported to the LitCommerce dashboard, saving you time and effort. From the List products on the channel dropdown menu, select Facebook to list the desired products on the platform.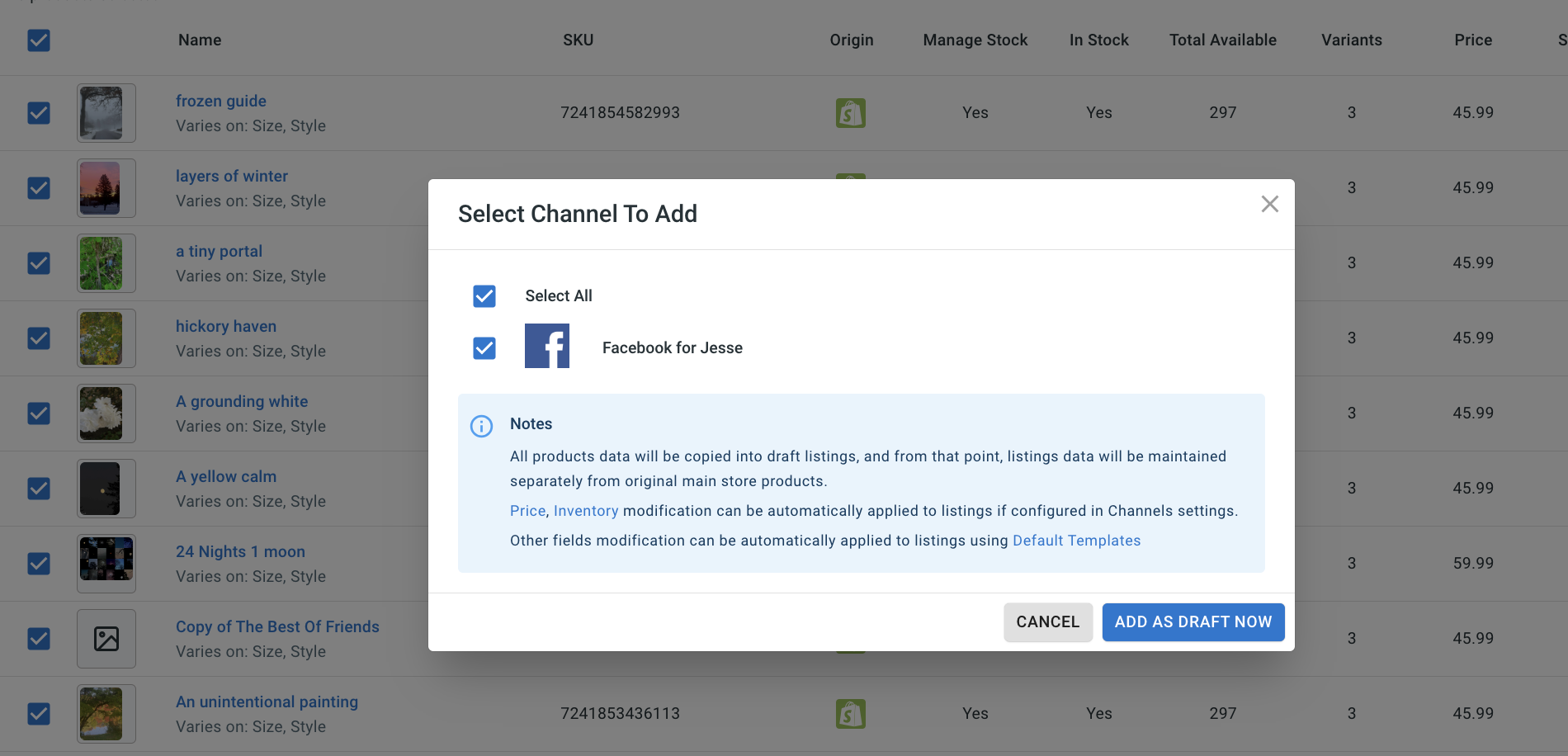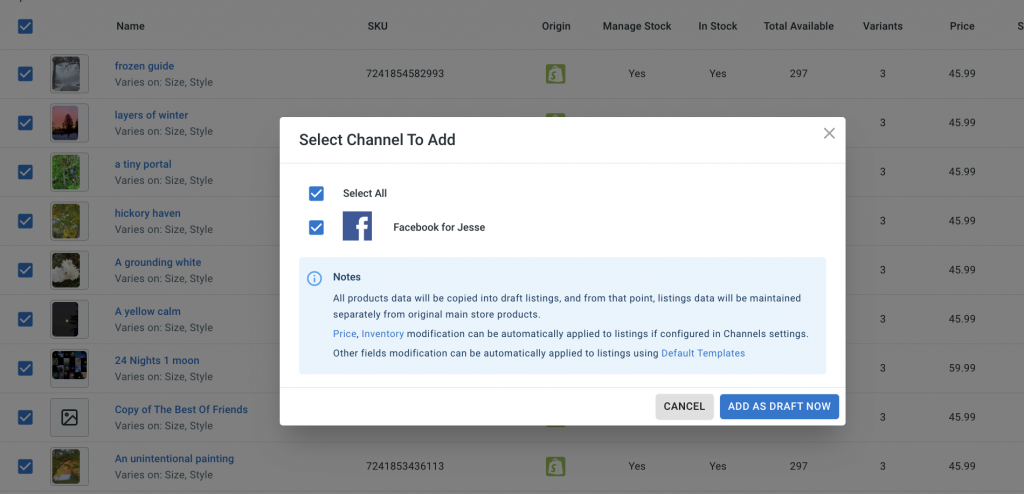 The system will create draft listings on your Facebook channel page, allowing you to customize them before going live. Utilize the Single or Multi-edit mode to make individual or bulk edits to your listings, ensuring they meet the required specifications and guidelines.
Step 3: Enable Wix-Facebook Sync
LitCommerce offers seamless synchronization of inventory, pricing, and orders between your Wix store and Facebook. To enable sync, access the main dashboard of LitCommerce, select the Facebook channel, and click on Channel Settings.


Enable the inventory sync switch to ensure accurate stock levels across both platforms. In the Pricing sync section, create price rules to adjust your prices on Facebook listings. Customize your pricing display based on fixed amounts or percentages.
Additionally, use the Order sync feature to import orders from Facebook to your Wix store, allowing for centralized order management and fulfillment.
Step 4: Manage Facebook Orders
Congratulations! You have successfully integrated Wix with Facebook using LitCommerce. With LitCommerce's integrated order flow management, you can conveniently fulfill orders from a single channel, eliminating the need to switch between platforms. All order details will be automatically updated on your Wix dashboard, providing an efficient order fulfillment process.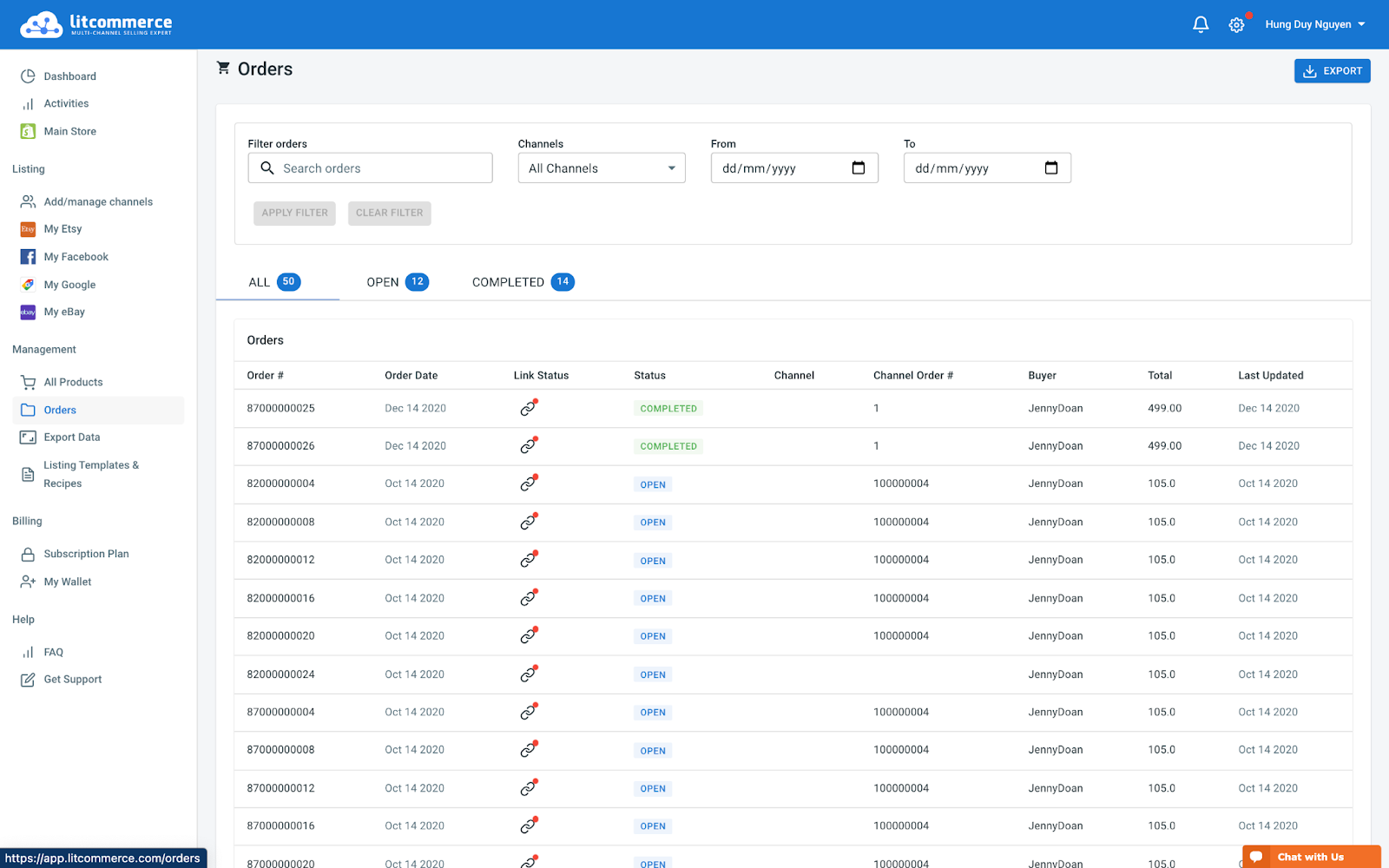 To further enhance your selling experience, consider creating your own payment system to offer a seamless and customized checkout experience for your customers.
Start integrating Wix with Facebook using LitCommerce today and experience the benefits of efficient multichannel integration.